Altra Escalante 2.5 review
88
The Corescore is a score from 0-100 that summarizes opinions from users and experts. Below shows the distribution of scores for all running shoes.
Verdict
We just can't agree with how the Altra Escalante 2.5 is billed. It's just not for the serious runners. But if you're searching for a cruiser or a recovery shoe, we can confidently recommend this shoe. It's soft and generously cushioned, it's a couch to the feet! Even better, it's a very light shoe that will let you conserve energy.
Pros
Aesthetic look
Lightweight
Comfortable stretchy upper
Good for all-day wear
Cons
Upper lacks support
Poor ventilation
Lackluster energy return
Tongue folds over on itself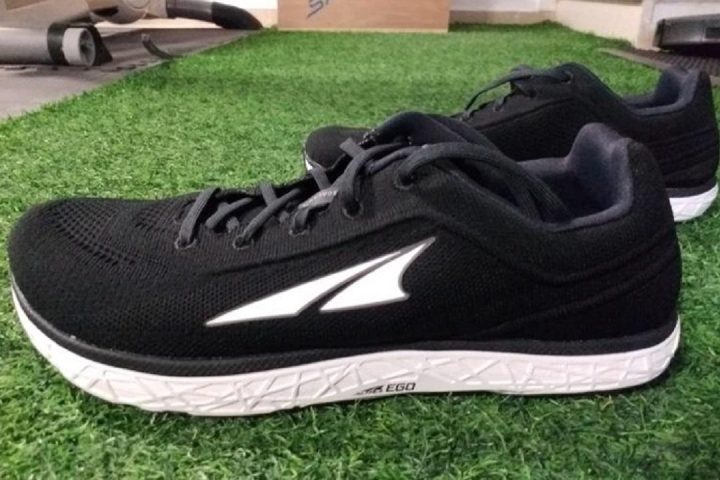 84% say it's true to size.
We earn affiliate commissions at no extra cost to you when you buy through us.
Comparison to similar running shoes
| | | | | | | | |
| --- | --- | --- | --- | --- | --- | --- | --- |
| CoreScore | | | | | | | |
| Users rating | | | | | | | |
| Experts | | | | | | | |
| Best price | | | | | | | |
| Ranking | | | | | | | |
| Popularity | | | | | | | |
| # of colorways | | | | | | | |
Altra Escalante 2.5 review
I have been a bit disappointed that the Escalante 2.5s have not been a better road running shoe for me. On the bright side, I have other uses for them. I can take them on easy cruising runs, or I can even pop them on my feet as a nice recovery shoe after a long run.
They are great all-day shoes with excellent comfort, but they are marketed as serious running shoes, and I would not recommend the Escalante 2.5 to a serious runner. Maybe for a beginner who needs a lot of foot comfort and cushion.
The improvements in stability and responsiveness from prior models were not so significant, in my opinion. They are my work and teaching shoes, and I am happy with them for those specific purposes.
My hopes for the Escalante 2.5
After totally wearing out my Altra Escalante 1.5, I was pumped to upgrade and purchase the new Escalante 2.5's. The 1.5 were my most comfortable shoes for working on my feet and as an all-day shoe.
On the other hand, I stopped running in them because of their lack of foot stability and overly soft and unresponsive midsole. I was hopeful that I would be getting the same comfort as the 1.5 model in purchasing the new version, but with significantly better performance as a road running shoe.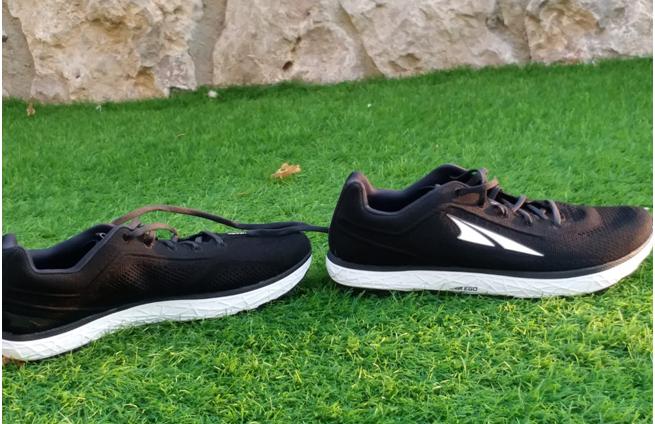 Design tweaks
The new Escalante 2.5 was designed to blend the best of previous Escalante models. The 1.5 had an overly stretchy upper, and the 2.0 had a significantly stiffer upper but lost some of the original comfort.
The concept of making the new Escalante's still extremely comfortable but a bit more supportive and responsive sounded good to me.
I eagerly purchased the new 2.5's, wondering if they would maintain the amazing comfort of the 1.5 and if they would actually be legitimate running shoes.
Responsiveness
The midsole on the Escalante 2.5 is quite soft and cushioned with Ego Foam. If you are a fan of cushion, then you may be quite pleased, but I prefer a significantly firmer midsole.
The softness makes it feel like you are running on marshmallows. If you want to run faster, I am a firm (no pun intended) believer in a firmer midsole.
There is also the Altra Escalante Racer version, which is supposed to be firmer and more speed-oriented. The price also jumps up significantly from the already pricey $130 cost of the Escalante 2.5.
Foot support
The changes in the new Escalante 2.5 in foot stability and sole responsiveness were very slight. To make the 2.5 more supportive, I notice some new stitching patterns in the upper, but it really needs more than that.
If you turn quickly or try to play a sport in them, your foot will slide, and you could easily roll an ankle. It is slightly improved from the 1.5, but not enough.
A good running shoe needs to really lock down your foot.
Looks of the Escalante 2.5
From an aesthetic point of view, Altra did very little to alter the Escalante's design. They look almost exactly like the previous models, and I have no problem with that.
They are simple looking shoes, with only 2 colors and an upper made from one material. They are classy, and they go well with either sportswear or casual clothing.
I am pleased that the changes in the new Escalantes are mainly in the performance of the shoe and that the look was left the same. I have gotten several compliments on them that they look good.
The color options are black and white, grey and white, or light blue and white. All of these options are simple and not overly bright, which I like.
The Escalante 2.5's are passable when running on easy flat and straight courses, but when making sharp turns or running hills, more foot support is a must!
Altra comfort
The Escalante's signature comfort has not been compromised, and the upper is stretchy and non-constricting to the foot. Not only does it have Altra's "foot shape" wide toe box for comfort, but the upper is also stretchy like a sock.
All of my Altras have been totally comfortable, but this type of sock-like mesh upper takes comfort to another level. My toes can splay out as far as they please!
The awesome Escalante comfort is, fortunately still there on the new 2.5's. I have recommended them to people who work long hours on their feet, and these are one of the more comfortable shoes that I own.
Lightweight zero drop midsole
These shoes are great for walking since they are super comfortable and lightweight. The shoe weighs 8.5oz, and like most Altras, they feel shockingly light.
This weight reduction from that of a typical running shoe is partially due to the "zero drop" concept, which incorporates a thinner midsole that is not stacked up in the heel. The midsole is nicely cushioned with Ego foam.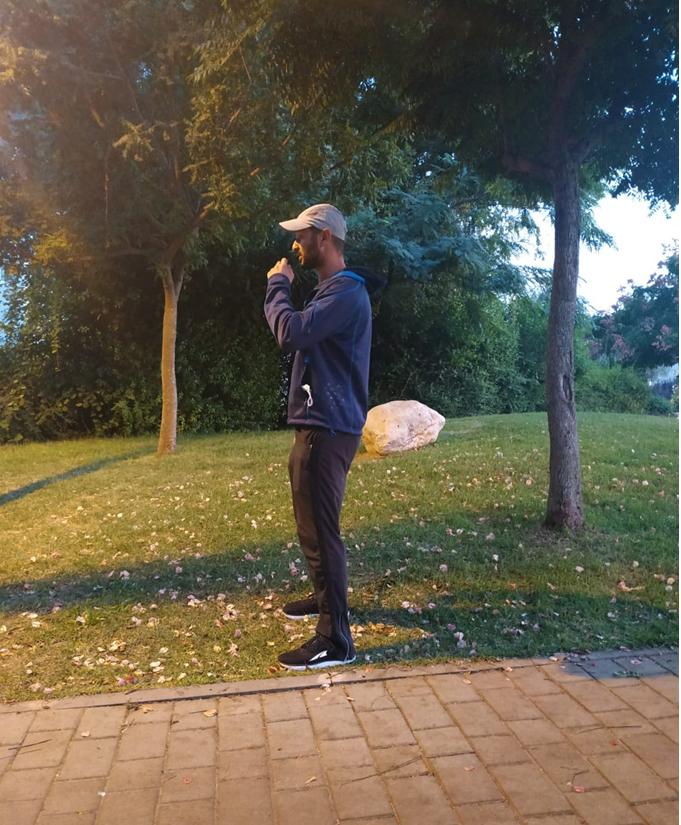 I use them while standing on my feet for much of the day teaching PE and training clients, and they keep my feet happy.
Even with my most comfortable running shoes, I rarely wear them as all-day shoes. But the Escalante 2.5's are comfy, sporty, and look good for a full day's use that involves standing and walking.
As a fitness professional, I will say that I do feel more professional in them.
Energy return
I was really hoping that the midsole would be a bit stiffer than the 1.5 model, and it was firmed up, but only slightly. It is still a very squishy midsole, and this makes me feel slower while running.
Altra generally has midsoles made from Quantic Foam or Ego Foam. These Escalantes use the Ego foam, which has improved, but I find the Quantic to be much better for running.
My favorite Altras have been the Torins for the roads and the Superiors for the trails, and both of these models use the firmer, Quantic midsole.
Outer sole traction
The outer sole's grip is not bad, but it is totally smooth and more of a delicate shoe that I wouldn't take out on the trails.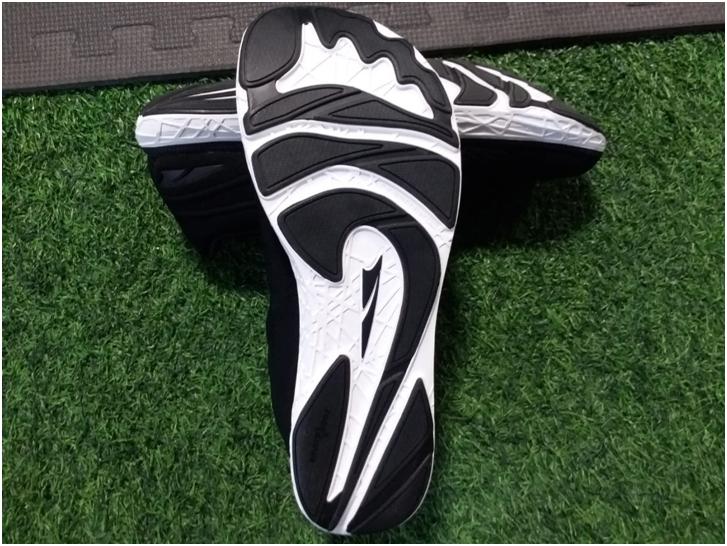 My pair of Altra Torin's are made for road running, but I sometimes take them trail running, and they actually handle well.
The Escalante sole is flat and without lugs for gripping terrain and should really be used mainly for the roads and not as a hybrid shoe.
Ventilation
The Escalantes are made with a stretchy elastic upper. There are no significant air holes in the upper, and thus they don't ventilate very well and tend to heat my feet.
Some air holes were added to this model, but they are small holes and don't really do much to increase airflow. I understand how significant air holes would be challenging to add to this type of upper, which needs to salvage as much extra foot support as possible.
My feet sweat a bit in them, and the footbed insert is also a bit slick, so it's not a great combination of sweating and a slick foot bed. A grippy footbed insert would be an improvement, as the foot needs to be better secured.
Tongue
There is a very thin tongue that has to be smoothed down with the fingers to ensure that it does not fold over on top of itself.
This is a bit annoying because you have to play with the tongue to straighten it, especially because Altra has very impressive tongue designs for shoes like the Torins and the Superiors.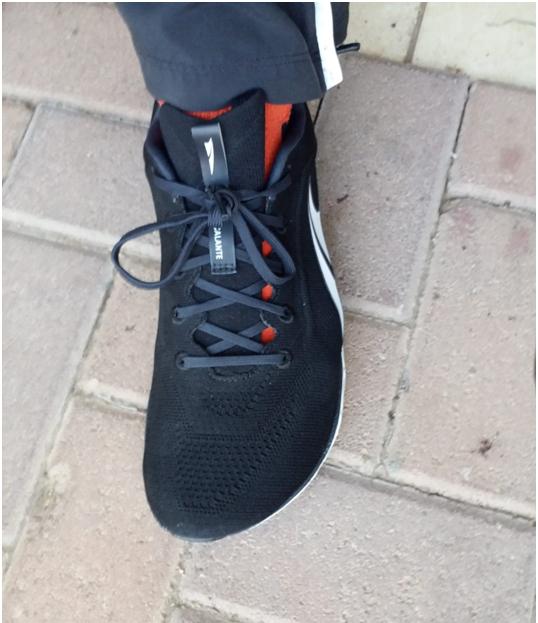 The Tongue is quite thin and has no attachment point that stops it from folding over on top of itself. Pictured is what I mean by the tongue folding as the orange is my sock.
Compare popularity
Interactive
No popularity data available for this shoe at the moment.
Altra Escalante 2.5 video reviews