Another solid entry to our collection of light hiking shoes, the Terrex Trailmaker is fully equipped to give you empowered steps minus the unwanted bulk. While you can easily get lost in its plush confines, its excellent sticking prowess can make your jaws drop in amazement as well. And if you are into looks, the Terrex Trailmaker can make you look dapper without requiring too much human effort!
Pros
Quite comfy
Slip resistant
Amazing surface traction
Runs true to size
Pretty durable
Incredibly light
Quick drying time
Cons
Added bulk on med side
Lacing issue
Who should buy the Adidas Terrex Trailmaker
The Adidas Terrex Trailmaker is a comfortable, light hiking shoe best suited for:
trail enthusiasts and weekend off-road adventurers who are into light hiking and camping trips
anyone who runs a couple of hours at a time on a dry, rough terrain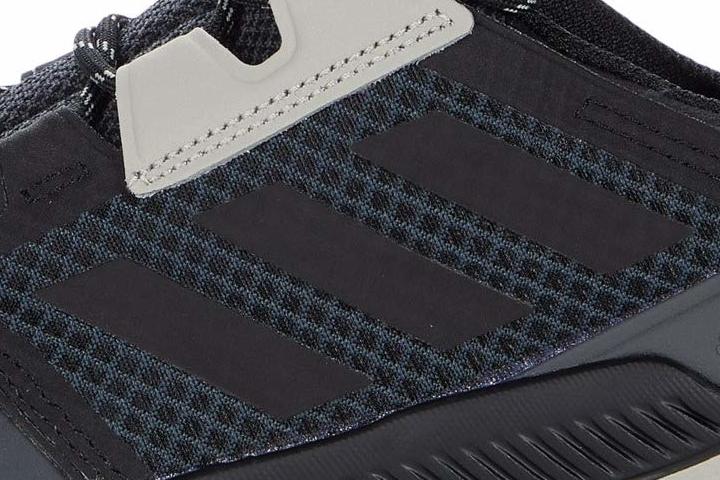 Offers a lightweight, agile performance
The Terrex Trailmaker brings to the hiker's table a boosted mobility.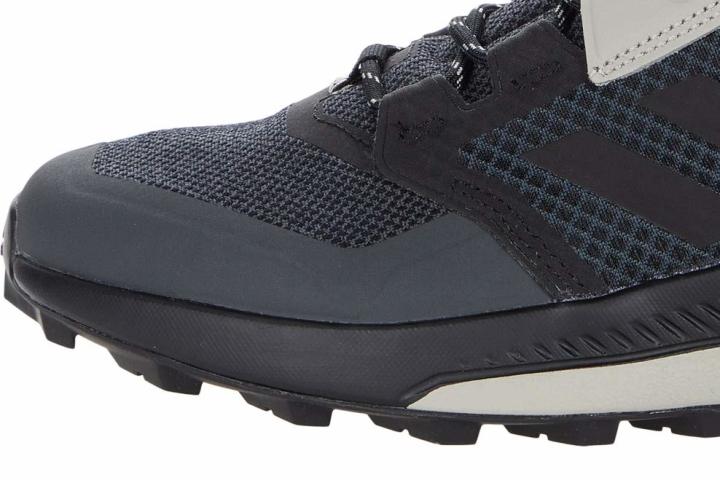 The Terrex Trailmaker by Adidas provides high agility with its lightness—it is approximately 500 g a pair! For more such kicks, take a look at our list of lightweight hiking shoes.
Terrex Trailmaker provides heel support
Apart from its sturdy construction, the Terrex Trailmaker provides extra heel support with its EVA support frame (a.k.a. hardy heel counter).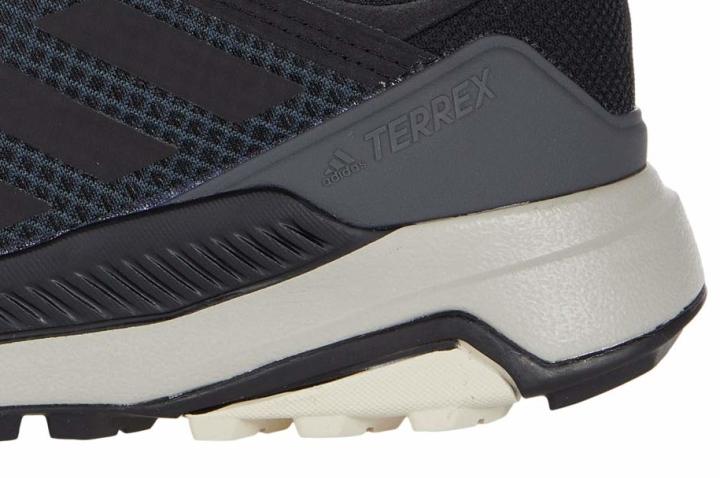 The outsole of this Adidas hiker has a rockered construction front and back. Translation: On level terrain and surfaces, your foot will "rock," giving you smoother transitions and push offs as a result.
Causes the fit not as precise
Its confines could be less restrictive, according to an owner. My primary reservation, writes another reviewer, is the added bulk of the medial side mid-upper.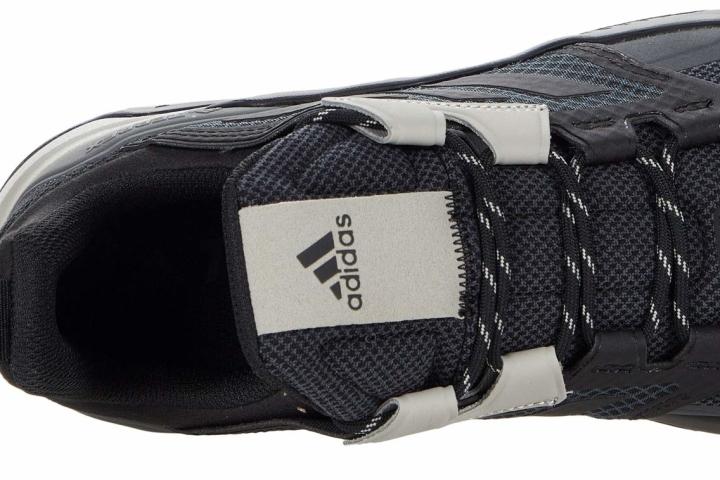 This causes the fit of the shoe not to be as precise as one would expect or hope.
Slip resistant
According to many users, the Adidas Terrex Trailmaker is quite comfy. Based on several reviews, its surface traction is amazing, no matter if the trail is wet or dry.
This Adidas hiking shoe runs true to size, some testers claim.
Pretty durable
The Terrex Trailmaker is pretty durable, says an experienced hiker. A reviewer finds this pair incredibly light.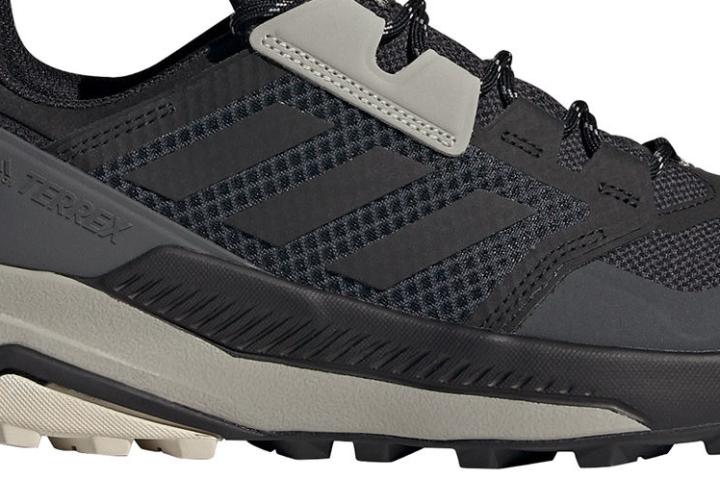 When it comes to moisture management, one wearer was super-impressed with its quick drying time.
Adidas Terrex Trailmaker vs. Terrex AX3
Two high-quality Adidas hikers—Terrex Trailmaker and Terrex AX3—are pitted against each other in this head-to-head. Learn about their main differences in the following: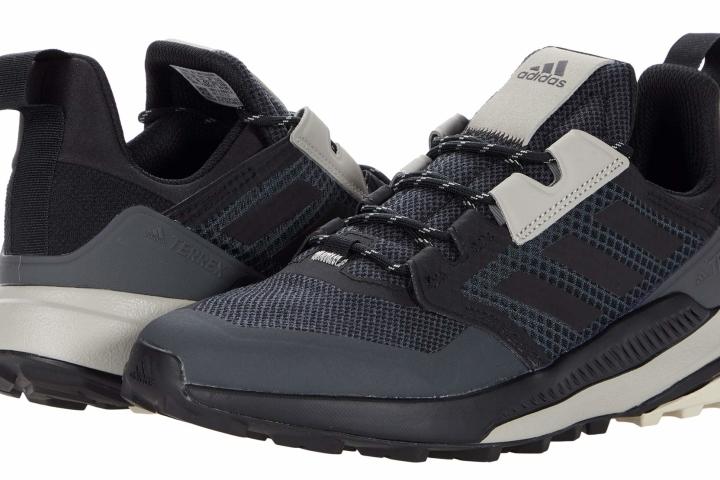 Weight. If lightness is the deciding factor here, the clear winner is the Terrex Trailmaker. Yes, it is lighter than the Terrex AX3 by about 80 g.
Price. The Terrex AX3 is cheaper than the featured light hiker by approximately $30. If spending less is your thing, look into our highly affordable hiking shoes catalog.
Heel brake. Between the two competing kicks, only the Terrex AX3 comes with a heel brake. This feature provides additional braking power on descents.
If mobility is your top priority, stick with the nimble Terrex Trailmaker. If you need that extra control while going down slopes, opt for the burlier Terrex AX3.