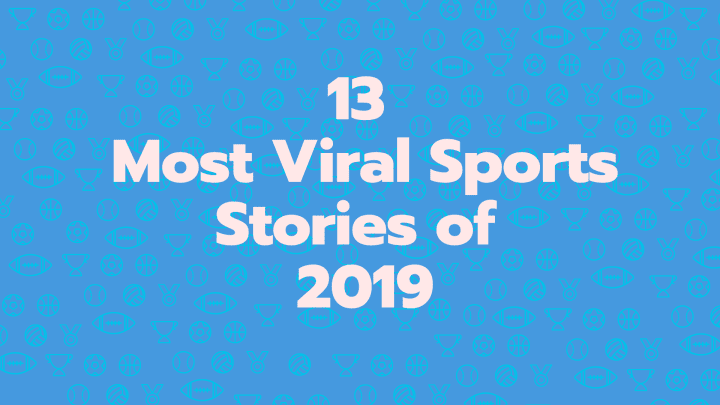 Using data from BuzzSumo, we have curated the 13 most viral sports stories of 2019. These are the stories that captured the imagination of the public on social media across Facebook, Twitter and Reddit.
In a great year for women's sport, 7 of the 13 most viral stories shared this year, were about women's sports. This perhaps shows that the appetite is there and with added buy-in from the male dominated governing bodies, we can start to work towards the equal pay, and equal coverage that women's sports deserve.
1. Allyson Felix Just Broke Usain Bolt's Record — 10 Months After Giving Birth - Popsugar - 1.1M Shares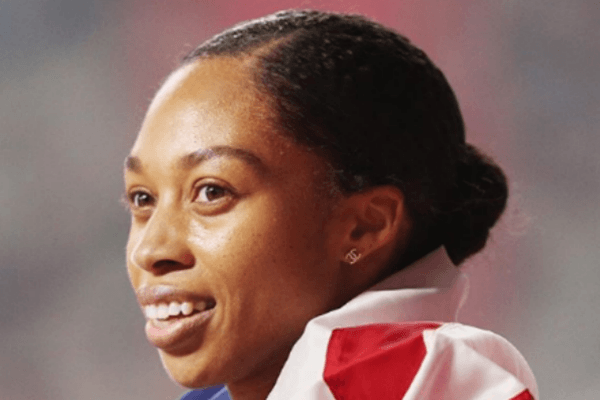 In this inspirational story, Allyson Felix came back from a period out of the sport while giving birth to her first child, Camryn, to become the most successful athlete in the history of the IAAF World Championships.
Felix was part of the USA team that won the mixed-gender 4x400 meter relay. As such, she begged her 12th medal, overtaking Usain Bolt for most IAAF World Championship medals.
This story was shared over 1.1 million times.

2. Simone Biles, Coco Gauff And Brigid Kosgei: Their Remarkable Weekend In Sports - CNN - 867.6K Shares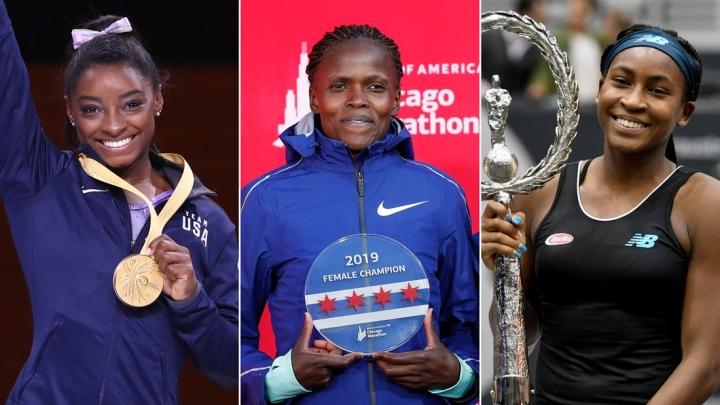 The weekend of the 12th and 13th of October 2019 will go down in history with Simone Biles becoming the gymnast with the most medals in world championships history -- with 25 medals.
Meanwhile, tennis prodigy Coco Gauff become the youngest tennis player ever to win a WTA tour event at just 15 years old.
On the same weekend, Brigid Kosgei broke the marathon world record in Chicago by 81 seconds to officially become the fastest woman ever over 26.2 miles.
Not a bad weekend!

3. U.S. Women's Soccer Team Wins 2019 World Cup Over The Netherlands In 2-0 Final - NBC News - 758.9K Shares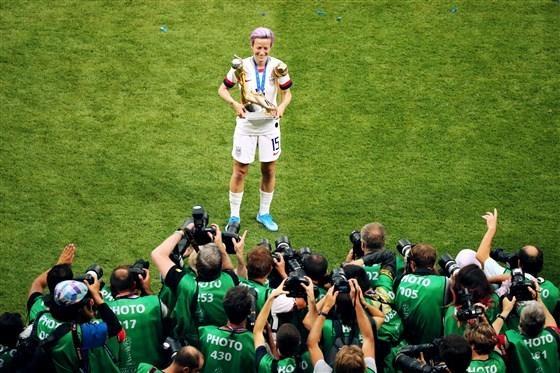 On July 7th, the US Women's National Team defeated the Netherlands 2-0 to win their fourth world cup.
The USWNT extended its lead as the most successful team in FIFA Women's World Cup history, having won 4 of the 8 tournaments that have been held.
This world cup victory resonated throughout the world, especially given the friction between the team's co-captain, Megan Rapinoe, and President Donald Trump. Rapinoe used her spotlight to discuss various social issues (such as Colin Kaepernick's protest against police brutality.)
Also, the team was bad ass!

4. Bianca Andreescu Wins U.S. Open, Becomes 1st Canadian To Claim A Grand Slam Title - CBC - 755.2K Shares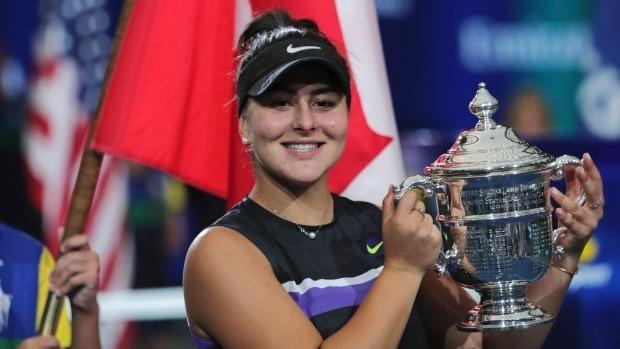 Serena Williams, arguably the greatest tennis player of all time, was on track to equal Margaret Court's record of 24 grand slam singles titles. All she had to do was beat 19-year-old, Canadian Bianca Andreescu in the final of the US Open.
However, Andreescu came out and blew Serena away. Taking the first set 6-3 and then stepping up when it counts to break Serena's serve and win the final in straight sets.
Andreescu became a Canadian sporting icon overnight!

5. Grateful' Gronkowski Announces Retirement - ESPN - 473.1K Shares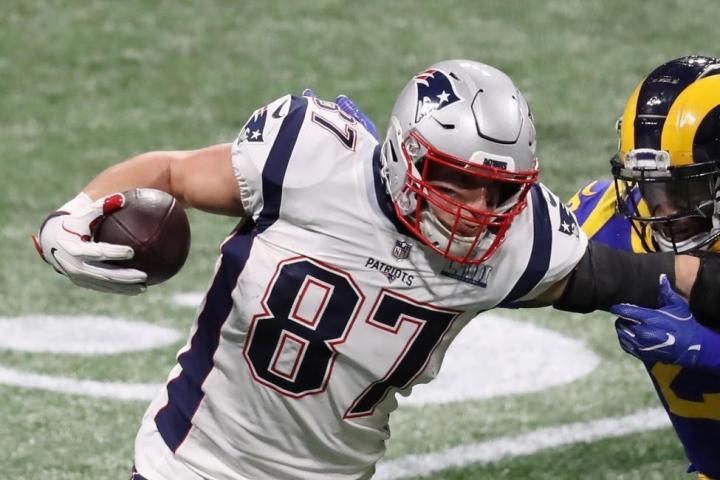 Gronk is one of the most successful tight-ends in the history of football and revolutionized the position.
His larger than life personality caused Gronkowski to be loved by Patriots fans, that and the fact he won the Superbowl on three occasions.
Gronkowski will go down as a Pats legends and the fans were keen to share the love, sharing the story 473.1k times on social media.

6. Eliud Kipchoge Breaks Two-hour Marathon Mark By 20 Seconds - BBC - 445.5K Shares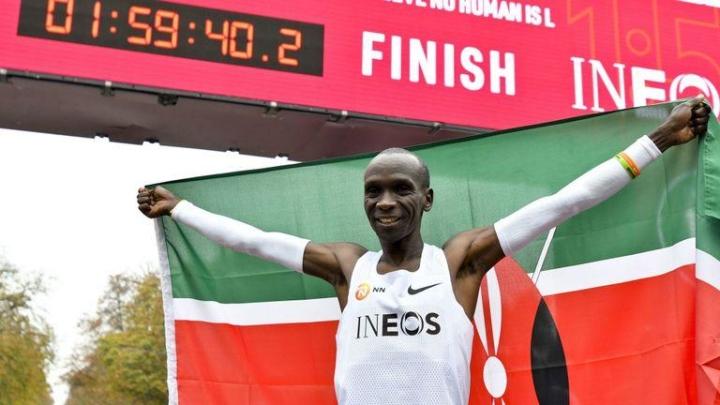 On October 12th, Eliud Kipchoge became the first person in history to run a marathon in under two hours.
It was a feat that many people had said was impossible but with the help of 42 pacemakers, a laser from the pace car and some futuristic running shoes, Kipchoge proved the doubters wrong.

7. Tiger Woods Wins His Fifth Masters Title In His First Major Victory Since 2008 - NBC News - 393.8K Shares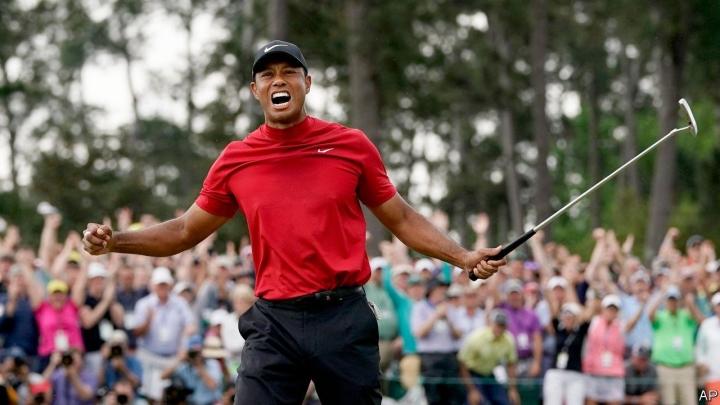 For many, the greatest golfer in history. Tiger Woods was thought to be over the hill having spent years injured or out of form after problems in his personal life.
Somehow though, at this year's Masters in Augusta, Georgia, Woods rolled back the years to win his first major title since 2008.
This was one of the most popular victories for one of the most popular golfers of all time.

8. Philippines Clinches SEA Games Overall Championship - Inquirer - 380.6K Shares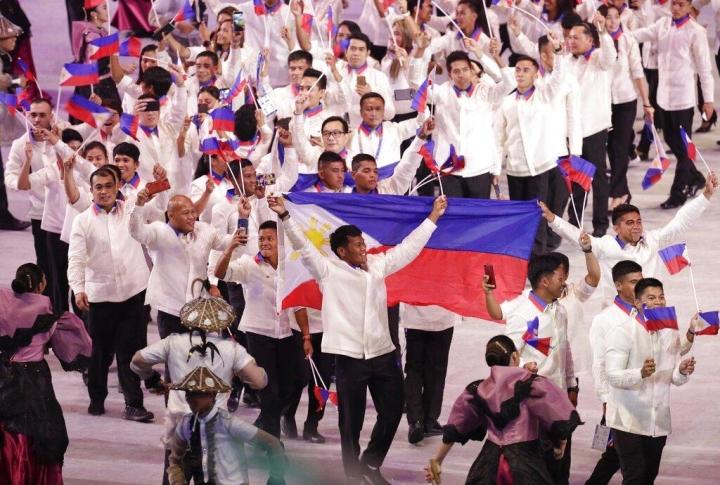 In 9th place with 393.9K shares, it is a celebration of the Philipinnes achievement of winning the South East Asia Games.
The Philippines finished the games with 149 gold medals. This is 51 gold medals more than second-place Vietnam.
This was a proud achievement for a truly patriotic nation, and as such, it was shared over 380,000 times on social media.

9. Champion, Queen, Goddess, Mother: Serena Wins At French Open - WTOP - 378.4K Shares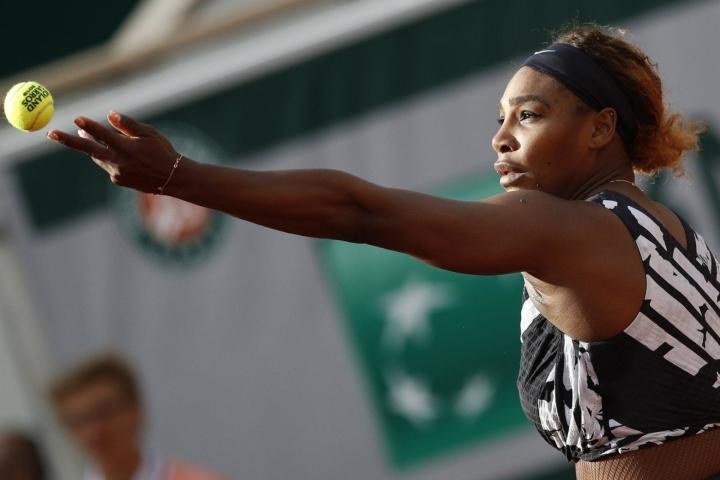 It's not the first time a Williams sister has been mentioned on this list and I wouldn't be surprised if it wasn't the last one.
Because Serena is such a winning machine, the tough matches and losses seem to be more notable than the wins themselves.
So, when Williams managed from behind to beat 83rd-ranked Vitalia Diatchenko and avoid losing in the first round of a Grand Slam tournament for only the second time in 70 attempts, it really seems to have struck a chord, being shared 338.8k times on social media.

10. Unai Emery Leaves Club - Arsenal - 338.8K Shares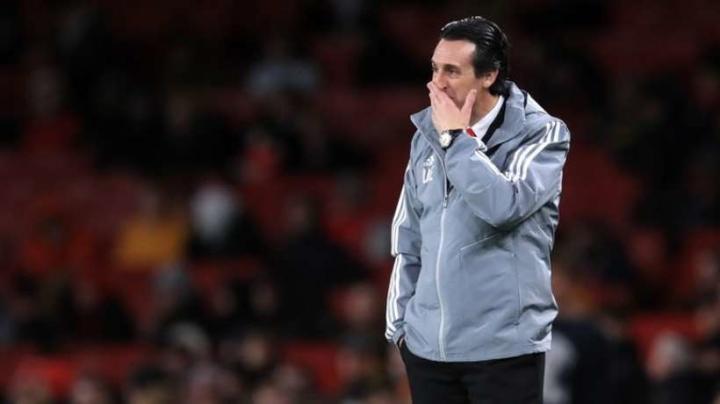 Arsene Wenger was in charge of Arsenal Football Club from 1996 until 2018.
On November 29th, Unai Emery was released of his duties as Arsenal manager after just over a year in charge.
The atmosphere in the stadium had reached a point of toxicity where it seemed like there was no possible way to turn it around and the fans were delighted when the axe finally fell and the fans took to social media to share the good news.

11. Simone Manuel Becomes First American Woman To Sweep 50 And 100 Freestyle At Worlds - USA Today - 301.9K Shares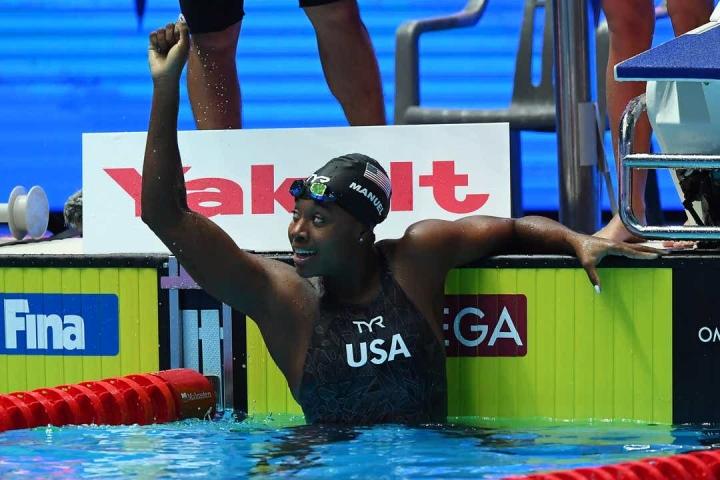 At the World Swimming Championships in South Korea, Simone Manuel became the first US woman to win both the 50 and 100-meter freestyle.
Manuel's achievements didn't end there though. Over the course of the championships, she bagged 10 medals, including 4 golds and 6 silvers -- a quite remarkable achievement.

12. Durant Undergoes Surgery For Ruptured Achilles - ESPN - 298.4K Shares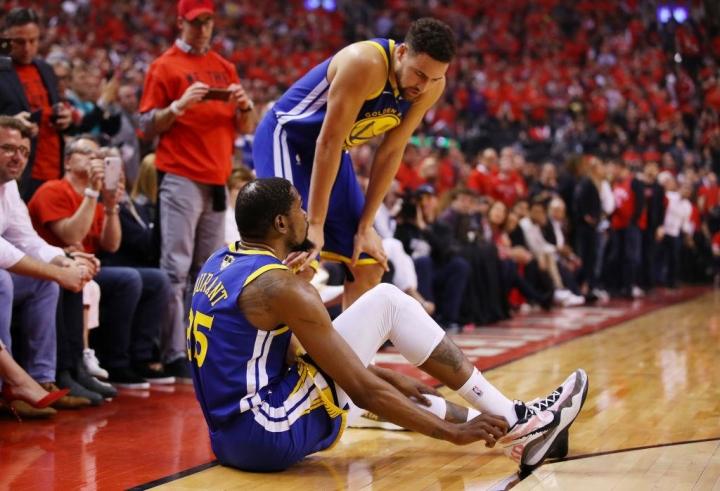 With the Warriors struggling in the NBA finals against the Raptors, Kevin Durant pushed through the pain barrier to try and be the catalyst for an unlikely comeback. There were questions as to whether he should play at all given the nature of his previous calf injury.
Durant pushed through to play, but quickly found himself injured yet again. He ruptured his Achilles meaning he was out for the finals, out for the entirety of the 2019/20 NBA season and throwing his Warriors future into even more doubt.
Quite possibly the most intriguing story of the NBA season was shared almost 300,000 times on social media.

13. Atlanta Native Cori 'Coco' Gauff, 15, Defeats Venus Williams At Wimbledon - WSBTV - 274.9K Shares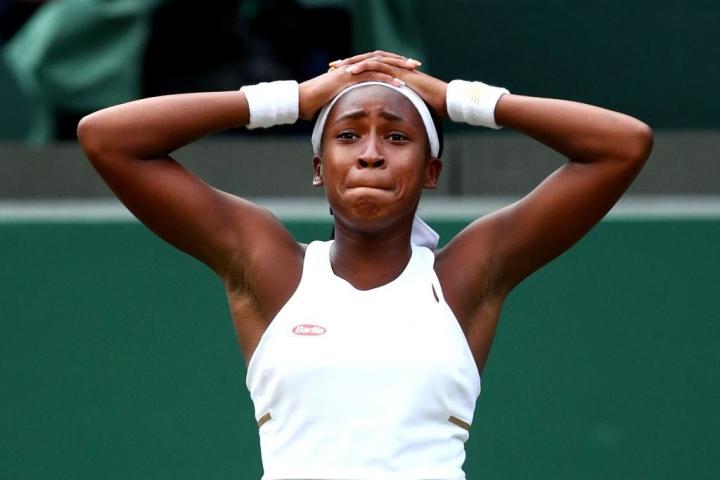 Coco Gauff was one of the sporting stories of the year.
At 15 years old, she managed to beat 7-time grand slam champion, Venus Williams.
Not only did the 15-year-old manage to defeat Venus, but she also managed to defeat her in straight sets. She then went on to make all the way through to the fourth round, at which point she succumbed to eventual winner Simona Halep.
In a remarkable feat, Gauff managed to capture the imagination of the Atlanta region where she was born as this article was shared almost 275,000 times on social media.

About RunRepeat
RunRepeat is a team of shoe geeks who buy the shoes on their own, test them on the runs, hikes, walks, courts, gyms... and who take the in-house testing to another level by cutting the shoes in the half in the lab and showcasing 20+ data points on each shoe. Thanks to this approach, you're able to see how the shoe is rated and compared to the other shoes when it comes to weight, breathability, softness, flexibility, durability, and other features. Read more about our geeky lab tests here.