Who should buy the Vans Skate SK8-Hi
This skate-style sneaker from Vans keeps its classic status at the forefront, all while providing much-needed enhancements. Buy it if:
You've been yearning for a more heel-locking Vans SK8-Hi.
You're a skater in need of a pair that can keep your wobbly ankles in check.
Biking is your alternative hobby.
Low-priced kicks, particularly those that come with skate-specific durability, excite you.
Who should not buy it
If you're broad-toed, opt for the Vans Half Cab instead. Also, if you dislike sneakers that take time to wear in completely, check out the Vans Old Skool.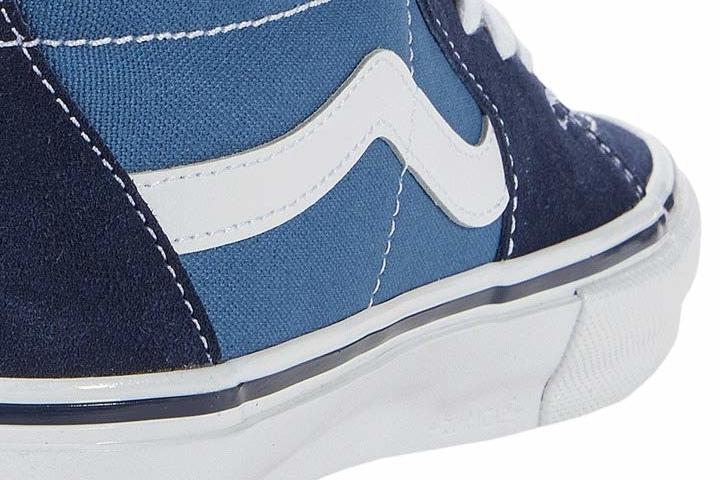 Updates to the Skate SK8-Hi
Hailed as the successor to the OG SK8-Hi, the Skate SK8-Hi comes with upgrades that empower, whether on sidewalks or at skate parks. Its upgrades are as follows:
Enhanced heel stiffeners. Their presence bolsters heel support and board balance.
Redesigned heel counter and tongue straps. This combination locks the foot in place and increases board control.
Improved outsole. Its treads are deeper than before, resulting in extra grip on various surfaces.
Checkerboard detailing. This tag signifies that you're buying the updated model and not its predecessor.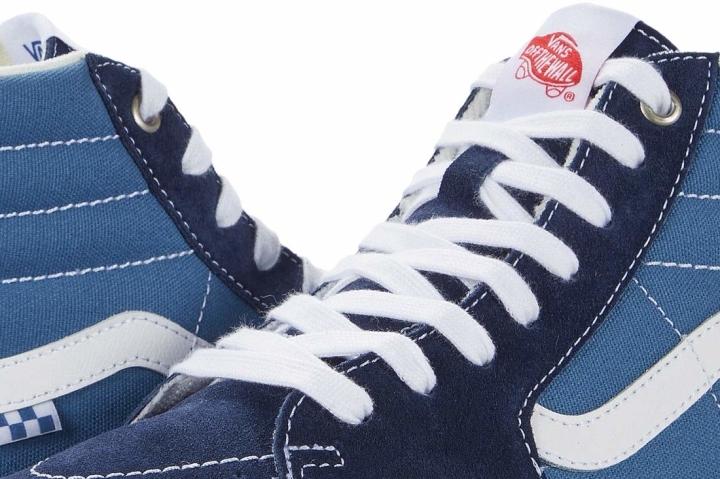 Exceptional plushness level
Sneakerheads in droves, including long-time skaters, are very impressed with the Vans Skate SK8-Hi's jaw-dropping comfort. These wearers promise to buy a second pair because of this.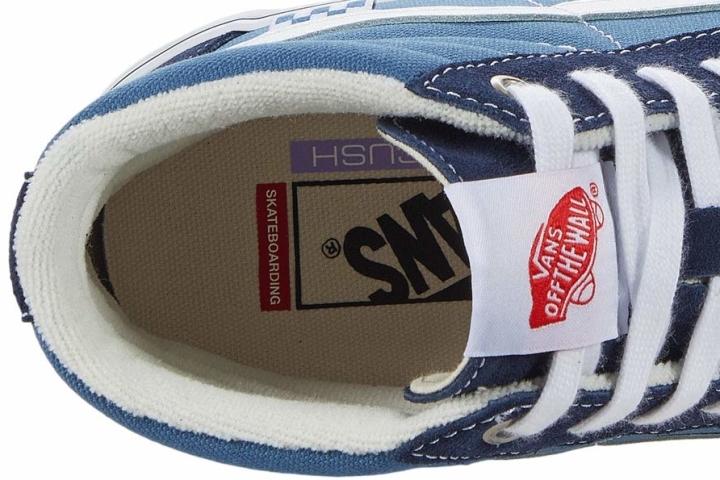 High collar support
Many testers find this high-top sneaker extra supportive around the ankle. They are convinced that it will prevent ankle-related injuries even on tricky surfaces.
A charmer design-wise
According to many reviewers, this sneaker from Vans is adorably stylish, with more than a handful calling it "sick" and "dope."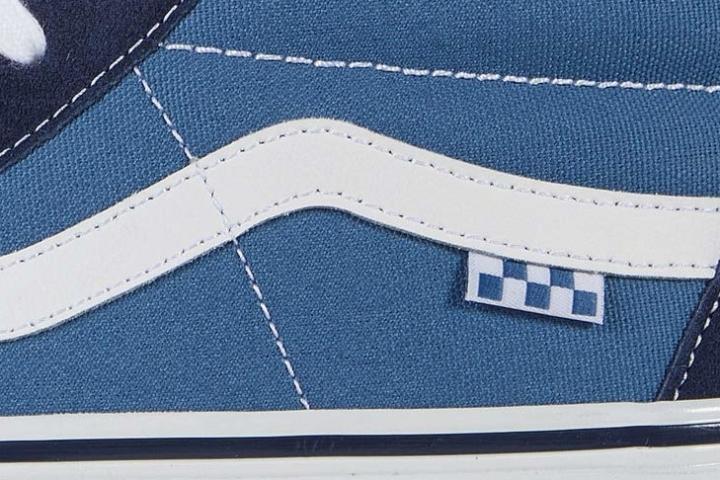 Won't bite the dust anytime soon
The Vans Skate SK8-Hi can take a real beating for months, and many owners love it.
Vans Skate SK8-Hi equals squished toes
There are those who say that this new iteration has a narrower toe box than its predecessor's.
Takes time to fully wear in
A bit more patience is required to break in the Skate SK8-Hi completely.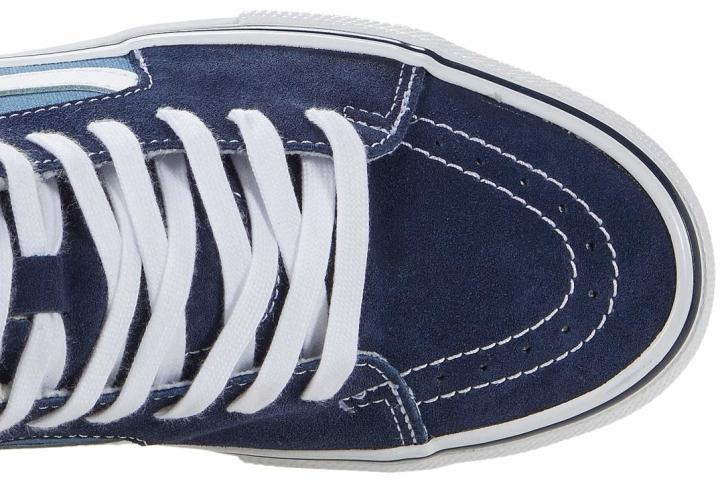 The Skate SK8-Hi's outstanding stickiness
Numerous sneakerheads adore the shoe's high board grip. A professional vlogger among them was able to land a nollie heel rather effortlessly because of it.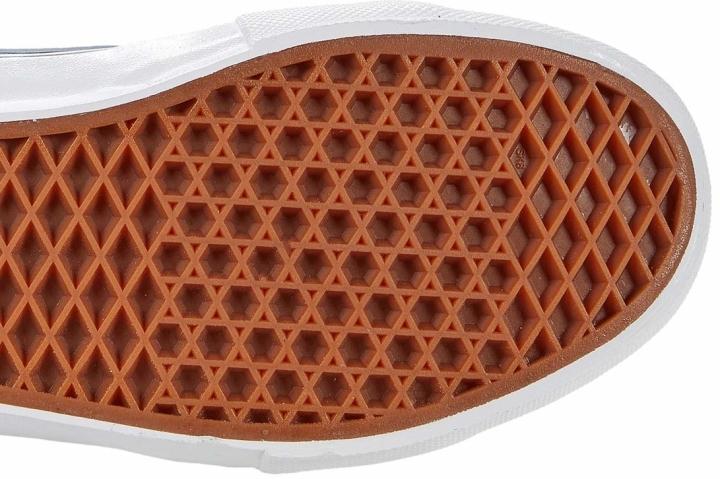 A multi-purpose high-cut gem
Besides being an extraordinary kick for skateboarding and a fantastic fashion companion, this Vans offering is also a doozy for biking.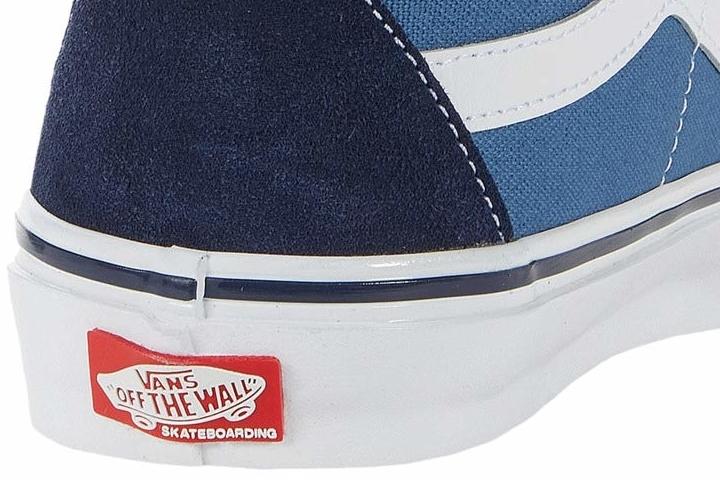 The inexpensive Skate
SK8

-Hi

With its initial retail price of $80, this sneaker and skate shoe hybrid is quite a compelling product to own.
Compare popularity
Interactive
No popularity data available for this shoe at the moment.