The UltraRange Exo isn't Vans first step into a pure lifestyle sneaker, with the likes of the
UltraRange
and the ISO taking that claim. So Vans have clearly built an exceptionally comfortable lifestyle shoe from doing what they do best, good midsole on a good outer sole. This thing even looks the part; sporty, clean. It's also incredibly lightweight. Fix the issue with the upper's durability and we'd have an incredible advisory for the
Adidas Ultraboost
line or
Nike React
Pros
Incredibly comfortable sock-like construction
Fits true to size
Lightweight
The athletic silhouette is versatile and modern
Still keep Vans heritage details
Grippy outer sole
Cons
Vans seriously need to work on the durability of this shoe
Stains stick to it
{section_positive}
{section_negative}
{section_summary}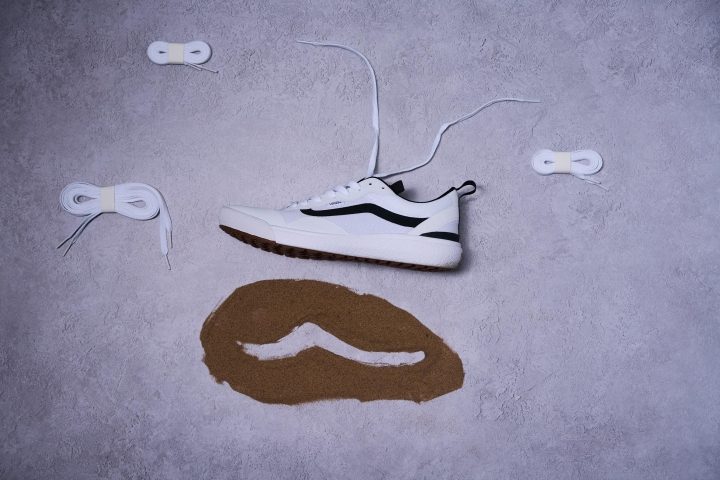 The Vans UltraRange Exo is the brand's newest lifestyle shoe
Over the last few years, Vans has been dropping their UltraRange lineup quite consistently for a couple of years now. Inspired by the moments between riding waves, the UltraRange Exo makes a lot of promises. 
It's easy to feel what the sneaker might lack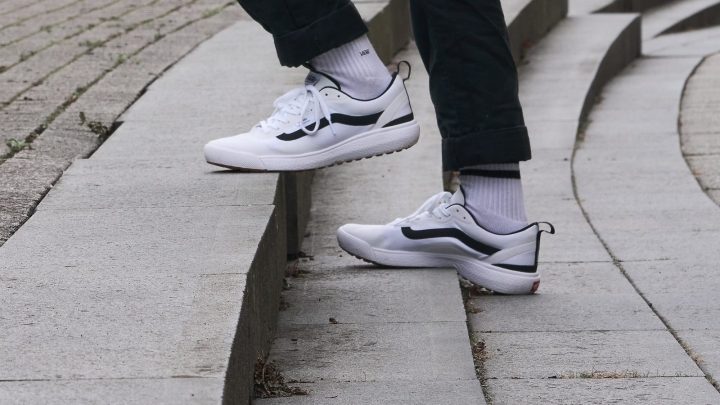 While we've come to trust Vans for their construction, style, and comfort, the UltraCush midsole and tight fit can feel somewhat temporary in this lifestyle sneaker. 
Don't get me wrong, I love the silhouette, just that we were promised something that could take a beating around the world, and I don't see it.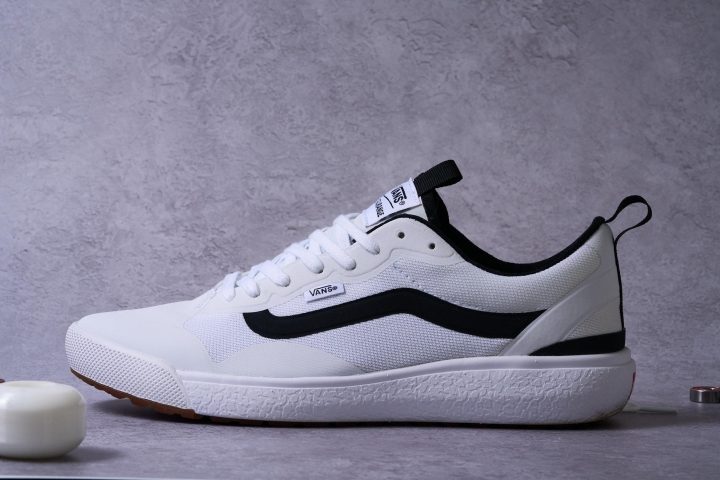 As is always the case with Vans, the majority of people aren't going to be chucking these on between swells in South Africa or clambering down cliffs in Argentina, even though the brand claims that's their market. 
So for those, like me, who are just wearing these about, it might be a different story. 
The Vans UltraRange Exo are connected to their heritage
I picked up the classic-looking White/Black colorway. With the Jazz stripe down one side, the UltraRange Exo looks something like a modern refurbishment of the Old Skool.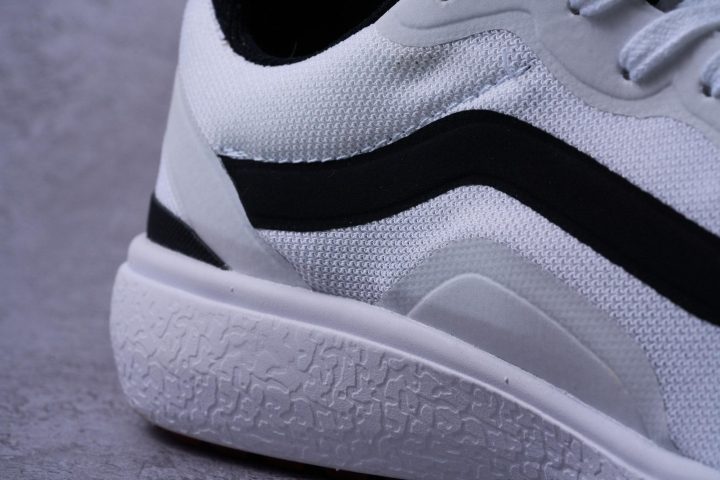 But, put it on (or even pick it up) and you know straight away they're very different shoes. The weight is crazy, I don't think I've picked up such a lightweight shoe, especially not a Vans. 
This shoe looks more athletic and breathable than normal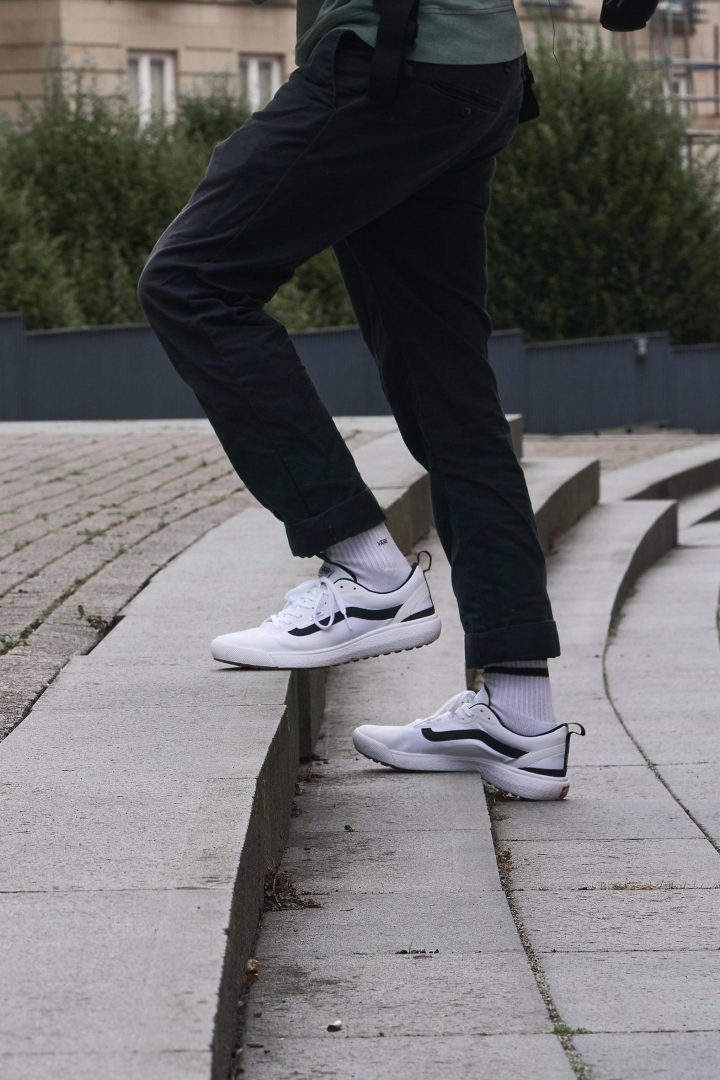 Aside from that, the synthetic nylon upper brings a more modern and athletic look to the silhouette. The mesh means Vans keep their place as one of the most breathable sneaker brands out there, meaning these can be worn sockless if you so choose. 
They've even gone so far as to add a water repellent layer to the mesh to help against rain, but this shoe is far from weatherproof. Avoid wearing these in heavy rain or snow. 
Vans need to work on the UltraRange Exo's durability
Vans have stitched some reinforced panels to the upper the help stop them from falling apart, but from my testing, they might have to do away with the mesh altogether. The mesh and then the sock-like layer below come apart way too easily for my liking.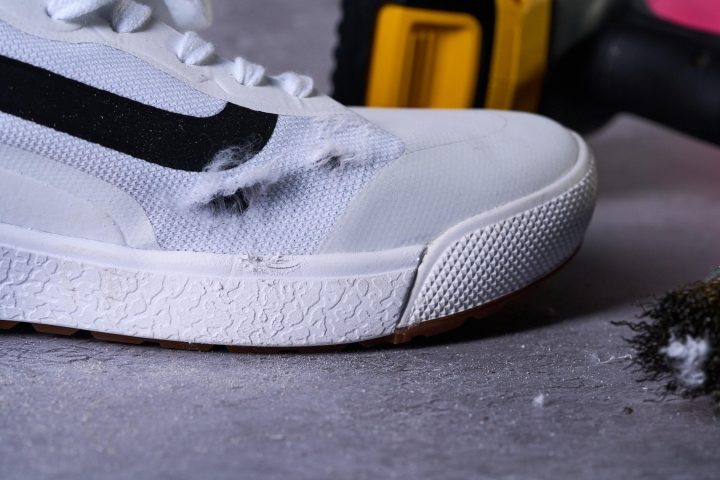 The shoes are also pretty hard to clean
The mesh also soaks up stains pretty thoroughly making them incredibly hard to clean. Maybe stay away from the white colorway here, because any dirt you pick up will probably hang in there for a while.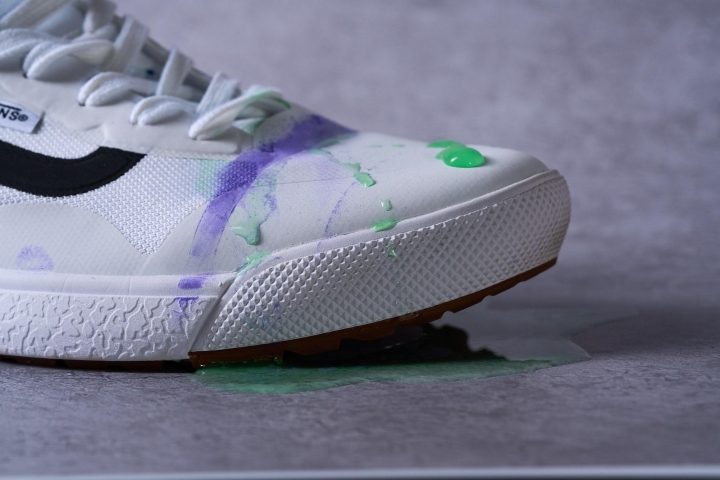 Still a lot of love in the UltraRange Exo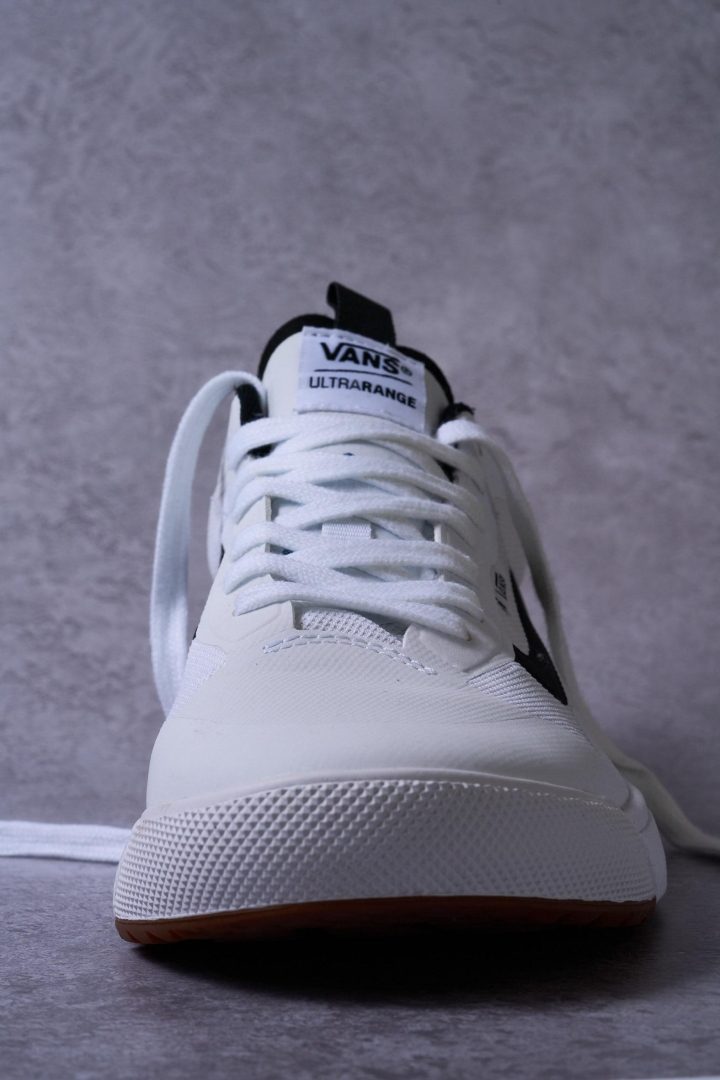 That's all the negative though, and the Vans UltraRange Exo still has a lot of positives as a lifestyle shoe. Thanks to the breathable mesh and sock-like construction, the shoe fits instantly and takes no time at all the wear in. 
The UltraCush foam is Vans' comfiest yet
The midsole is made of Vans' special "UltraCush" foam which is super lightweight and feels pretty close to Adidas' Ultraboost. Again though, the foam again has some durability issues, but that's to be expected with something so plushy.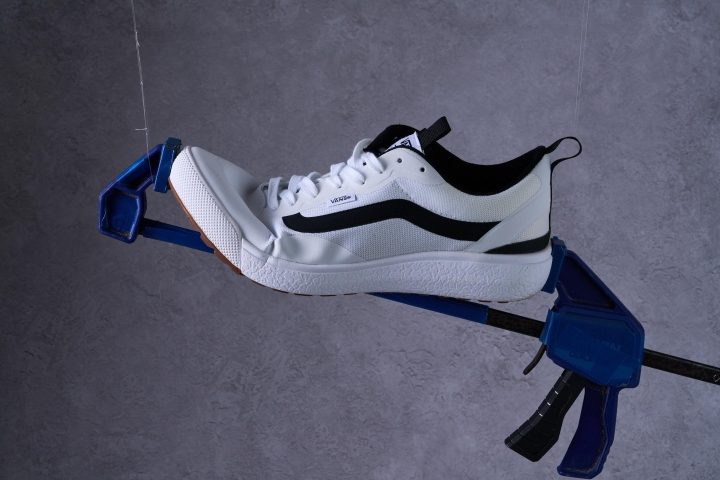 It's also plenty grippy for any adventure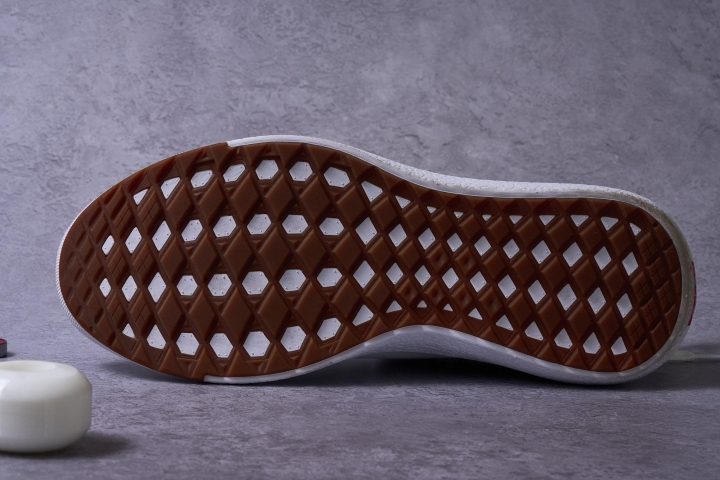 With a minimalistic rubber outsole, the shoe is grippy too. As the UltraRange Exo is not made for any specific sport, there's little in the way of support or stability built into any part of the shoe. No shank or rigid sections of the outer means that it bends pretty much however it wants. 
The Vans UltraRange Exo know where it belongs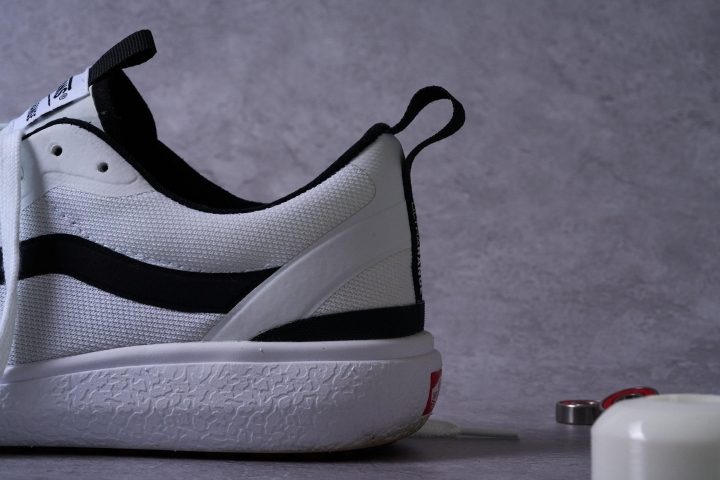 The Vans UltraRange Exo is a lifestyle sneaker that tries to be nothing but a lifestyle sneaker. I personally feel that Vans can do better in terms of durability. While we might not all want to rub it against grip tape, it would be ideal if it could withstand a rub against a curb. 
Other than that though it's an easy, minimalistic, super comfy sneaker that's versatile for pretty much any wardrobe.