Verdict from 1 expert and 100+ user reviews
5 reasons to buy
The Under Armour Charged Escape 2 performed well on the roads, many consumers reported.
The width profiles followed expectations, according to those who have tried it.
This running shoe was great for casual walks in the city, according to purchasers.
People were happy with the design of this product, emphasizing that contemporary aesthetics were great for any occasion.
Most runners claimed that the underfoot experience was pleasant.
2 reasons not to buy
Numerous runners find the durability of the Charged Escape 2 to be questionable.
The shoelaces untie easily, according to some reviewers.
Bottom line
The Under Armour Charged Escape 2 was considered by asphalt adventurers to be a successful iteration of the original Charged Escape neutral shoe. The components of this product were lauded for being able to function well. The modern design was also given praise. On the other hand, there were complaints regarding durability, as well as inconsistent build quality.
Tip: see the best running shoes.
Our reviews
Upon opening the box, they look great, like a proper pair of running shoes. They are lightweight, soft to the touch, and the upper feels great and well-cushioned.
Under Armour has a great logo and is breaking into the market of running trainers. I bought an Under Armour winter warmer compression top ages ago, and it is incredible for warmth and dryness.
Technically superb! This was once on top of the running shoe range. Can they also do that with trainers?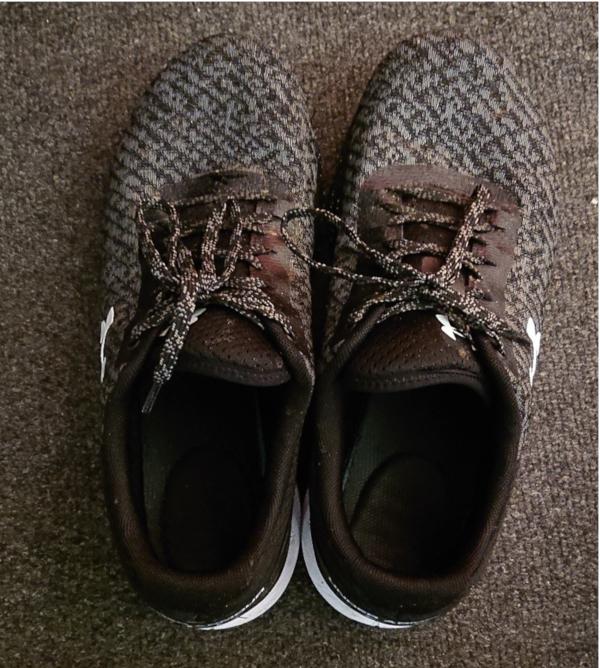 50 miles later
I have had this pair of Under Armour Charged Escape 2, for a solid month and have managed 50 miles in them. I purchased them after reading the CoreScore and reviews from the website I was reading at the time.
They sounded great, but who were actually reviewing these shoes and what were they using them for? One customer review said they hardly even knew they were wearing them, which is true, instant comfort was great.
Walking around in them feels good, and they definitely have the feeling of comfort like slippers with their light weight and comfort as well as breathability. I have run twice that distance this month!
But for my long runs, they have reverted to a trusty long distance shoe and on good grounds.
Am I too heavy to run?
While these shoes are aesthetically pleasing and feel great when they are on, there is something not quite right.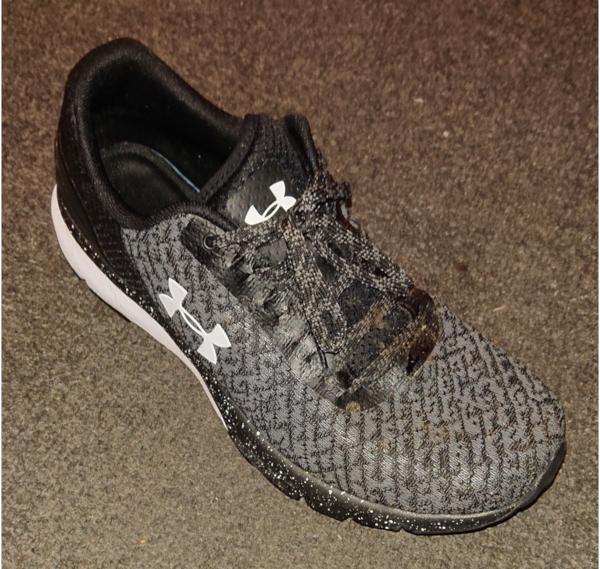 The upper is great - lightweight, breathable, and modern fabrics that seem to wick water away well. The slightly pitted sole is okay, good for semi-trail, and reasonably grippy even in the wet.
The heel is also well-cushioned and fairly springy, meaning that at 220lbs, it absorbs even my weight if I slow it down and strike with my heel.
Issues
Here comes the problem. I like to midfoot strike! What's more, I push off with my toes.
This is generally a good running technique where the lead foot is landing directly under the lead knee, traveling through and rolling onto the forefoot — perfectly normal and good technique.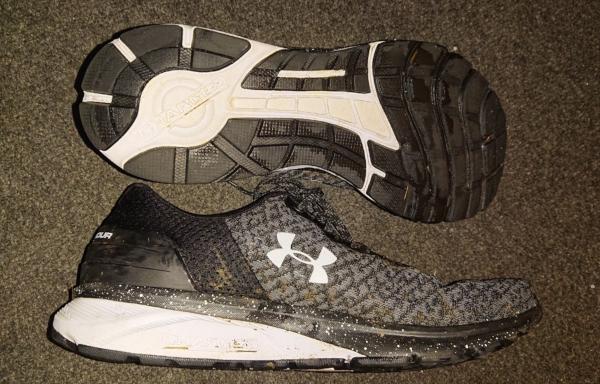 This shoe lends itself to heel striking and not much else. I can't feel any cushioning under the front or midfoot sections when I'm running.
It feels like my feet are a couple of ribeye steaks slapping into the asphalt and after 8K or more, this becomes very painful.
The bones in my forefoot are taking a battering which manifests itself as a splitting pain in the middle toes causing me to accommodate by changing my running technique.
Not good if this happens. Usually best to stop and rethink before any serious injury.
Conclusion
This is an okay trainer for building slow shorter runs, in-betweens, and nothing of distance.
As for me, it always seem to be 8-10k when the pain kicks in and my forefeet, I only have two really, and my toes start to cry out that this is enough.
Maybe if I were lighter myself, this would not be an issue.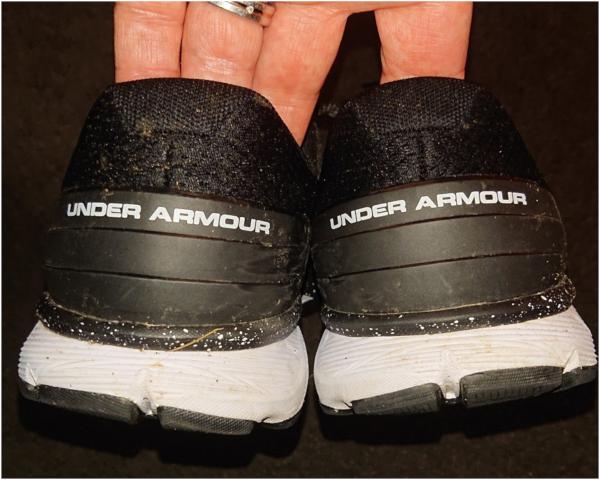 But the fact they are sold as dual cushioned with a firm layer of foam in the heel and soft in the forefoot to give a steady foot strike and a springy lift off just gave my poor feet confusion.
Getting there Under Armour. Lots of good qualities but some obvious issues for me.
Would I buy Under Armour again? Yes, but they would have to improve the sole unit, and I would have to do homework around this!
Good to know
The Under Armour Charged Escape 2 is a running shoe that's designed for those who want to have a stylish yet efficient companion for the roads. It features a form-fitting upper construction and a bevy of colorways to individualize comfort and flair.
Charged Cushioning® serves as the midsole unit of this product. It has a firm heel and a soft forefoot for steady landings and bouncy toe-offs. The contact points of the external pad are covered with a rubber compound that is highly resistant to wear-and-tear.
The Under Armour Charged Escape 2 was created to be true to size. Those who want to purchase this can use their subjective preference when it comes to shoe-size. The available widths are D – Medium for men and B – Medium for women. The semi-curved shape of the last and the form-fitting upper unit help in providing a secure fit.
The outsole unit of the Under Armour Charged Escape 2 makes use of a rubber that is highly resistant to abrasion. Its job is to protect the midsole from wear-and-tear. It is also responsible for providing traction over the surfaces.
Flex grooves allow the forefoot section of the platform to be more adherent to the natural bending of the foot as it gears itself for the toe-off.
The rounded heel construction aims to even out the foot landings, guiding the transition smoothly and speedily.
The midsole unit makes use of the Charged Cushioning®, one of Under Armour's proprietary technologies. Two layers of this foam are used in this shoe: a firm one in the heel and a soft in the forefoot. This arrangement allows the foot to feel a steady foot-strike and a springy liftoff.
A Micro G® sockliner is placed right above the primary cushioning unit. It's molded to take the shape of the contours of the underfoot, thereby giving support to areas that don't usually get any attention.
A knitted fabric is used for the upper unit of the Under Armour Charged Escape 2. It is designed to offer a secure yet breathable coverage. The softness of the material aims to avert skin irritation or blistering.
The SpeedForm® configuration involves a form-accommodating façade that holds the foot in place and prevents it from wobbling at any point of the activity.
An external counter helps the rest of the upper unit in locking the heel in place and preventing it from exiting the foot-chamber unintentionally.
Rankings
How Under Armour Charged Escape 2 ranks compared to all other shoes
Popularity
The current trend of Under Armour Charged Escape 2.