Who should buy the
Skechers Work: Soft Stride - Softie
The Skechers Work: Soft Stride - Softie is a solid option if:
You are looking for a work companion grippy enough to prevent slips and falls.

You have been suffering from discomfort in your lower extremities so a shoe to soothe the pain is what you need.

A shoe that you can wear at work yet has enough style for casual use is what you are after.
Who should not buy the
Skechers Work: Soft Stride - Softie
Folks who do not wish to spend buying shoes, again and again, might not like the sturdiness of the Skechers Work: Soft Stride - Softie. Several reviewers have complained of durability issues as the top split from the sole unit with just a couple of months of regular use. Also, wearers looking for a lightweight work companion may not get what they need from this shoe. Some people have noted that the Soft Stride - Softie was a bit heavy, which left their feet feeling tired after the end of the shift. They might want to have a look at other work shoes by Skechers.
The day one comfort of
Skechers Work: Soft Stride - Softie
A majority of shoppers find the Skechers Work: Soft Stride - Softie comfy to use fresh out of the box. Wearers appreciate that they don't need to spend time breaking the shoe in just to enjoy its comfort.
Biting the floor strongly
A lot of people who work in the foodservice industry attest to the non-slip feature of the outsole.
They feel confident that no slippage would happen as they move around their work all day because of how the shoe's underside strongly bites the work floor.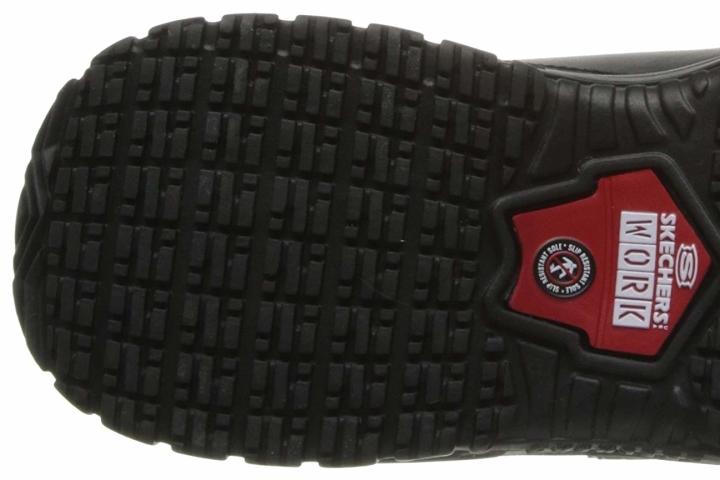 So long, pain
The cushioning in this Skechers walking shoe is praised by many wearers for alleviating pain in their back and knees.
The supportive arch
The arch support on this model relieved pain from plantar fasciitis, say, several owners.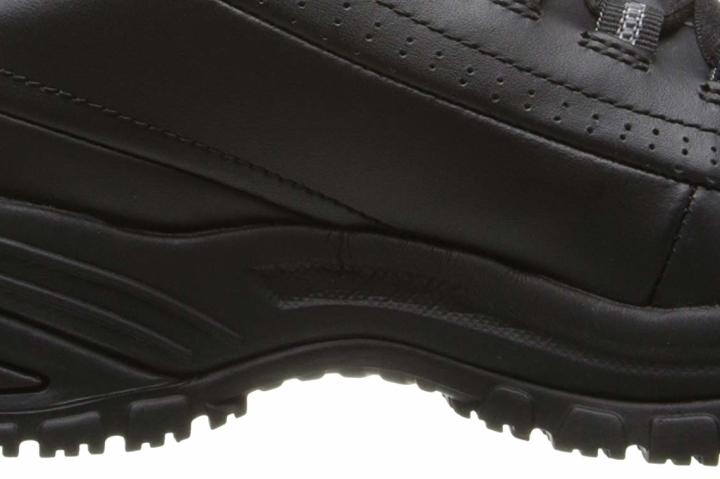 Comfy footbed plus more
Those who wish to experience a certain level of underfoot support might want to use custom orthotics on this Skecher's pair. This walking shoe utilizes removable insoles to accommodate podiatrist-prescribed inserts. A wearer even reported that the shoe worked well with specially-made orthotics which he claimed to be responsible for taking some pressure off his feet.
A great companion
Several folks lauded the Skechers Work: Soft Stride - Softie for its versatility.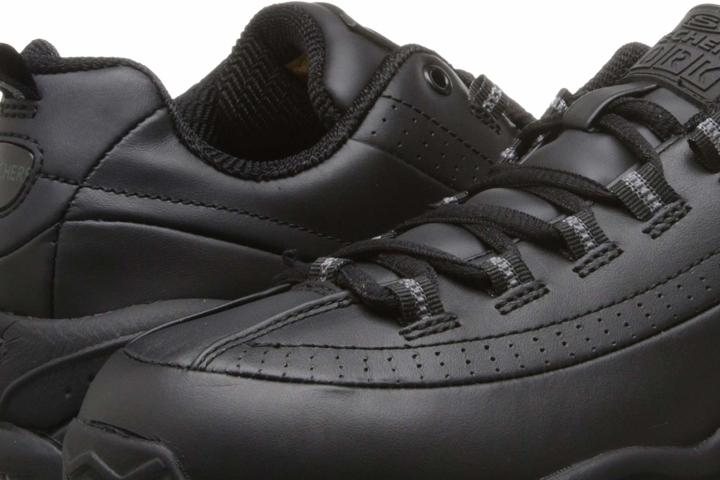 These owners use this shoe as a work companion, but because of its cute and stylish design, they observed that using it for casual reasons was not a bad idea at all.
Compare popularity
Interactive
Compare the popularity of another shoe to Skechers Work: Soft Stride - Softie: