Perfect for people who are always on their feet, the Skechers Uno - Stand On Air offers superior cushioning and support with its air-cooled memory foam and air-cushioned midsole. This shoe also has an Air Max-like silhouette, which delivers a stand-out style. Overall, this affordable kick from Skechers is a no-brainer to recommend to anyone looking for a comfy sneaker with a distinct design.
Pros
Jaw-dropping comfort

Stylish

A cradling midfoot

Incredibly shock-absorbent

Tough as nails

Affordable
Who should buy the Skechers Uno - Stand On Air
Fantastic for everyday wear, the Skechers Uno - Stand On Air features the quintessential air-cushioned style combined with updated cushioning. It's for you if:
You're a sneakerhead who looks high and low for affordable kicks, especially those that last.
The places you frequent require you to take the stairs often.
Your feet have been accustomed to memory foam and the extra cushioning it provides.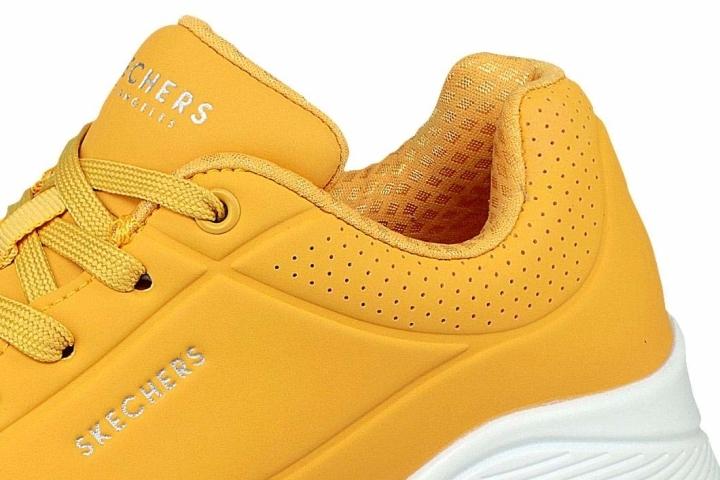 Who should NOT buy it
If you're a skateboarder with broad feet, trade the Uno - Stand On Air for the roomier Vans Half Cab. Also, check out the Skechers D'Lites if shoes that have no reported issues concerning break-in give you peace of mind.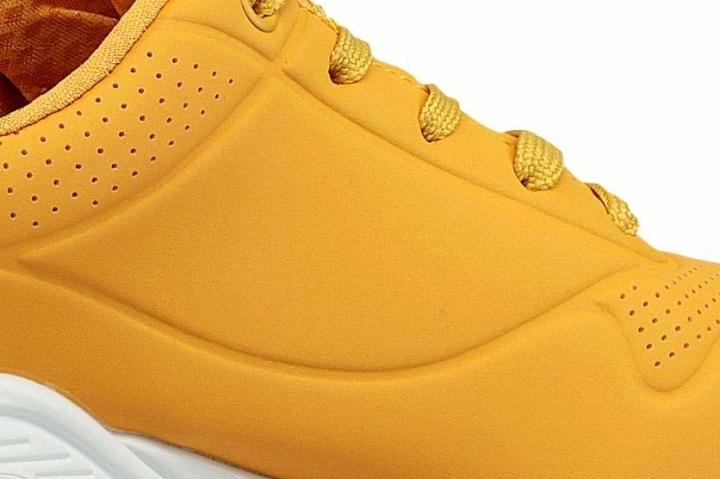 Skechers Uno - Stand On Air equals a

stonishing plushness

Nearly all purchasers say that the Skechers Uno - Stand On Air is very comfortable. This can be primarily attributed to the shoe's supple lining and air-cooled sole unit.
Eats shock for breakfast
The shoe's memory foam does an excellent job absorbing impact, verified owners say.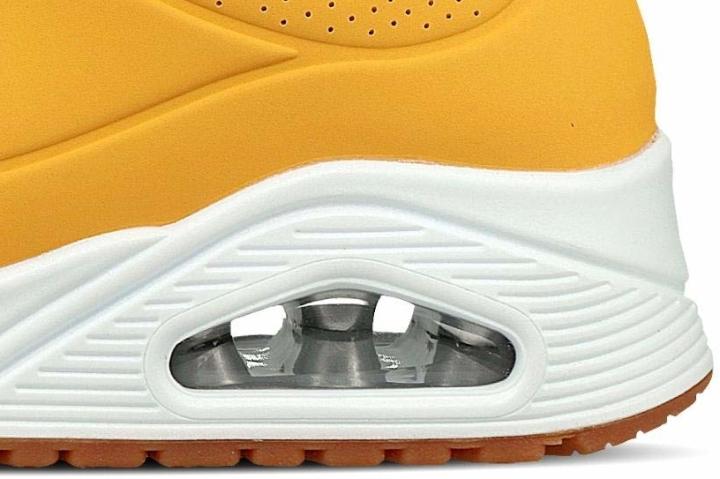 Undeniably abuse-proof
Reviewers say that this Skechers sneaker is exceptionally durable.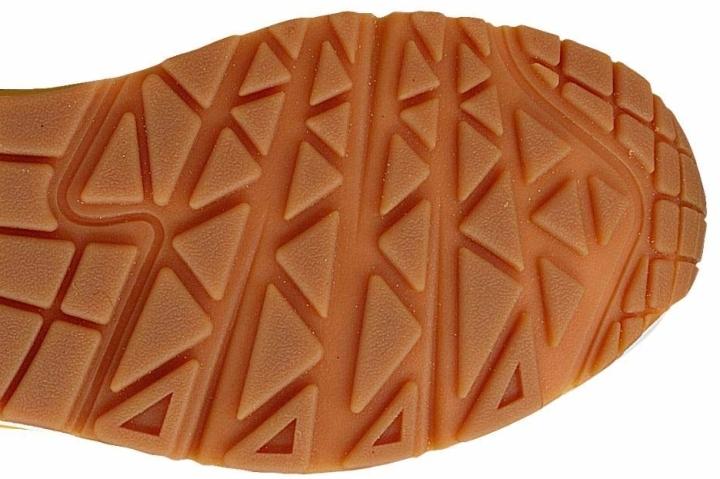 Takes time to loosen up
It has been reported that this low-top sneaker needs some time to break in.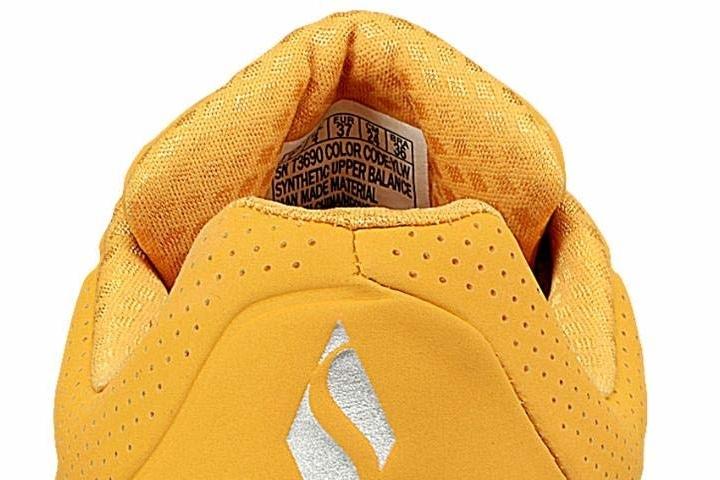 Not for the broad-footed
The Skechers Uno - Stand On Air feels tight around the sides, according to reviewers.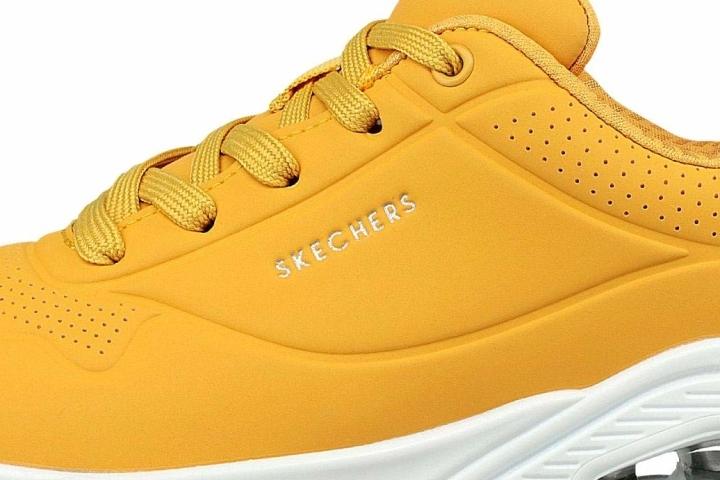 No wobble in the
Uno - Stand On Air
According to a considerable number of users, the Uno - Stand On Air has excellent arch support.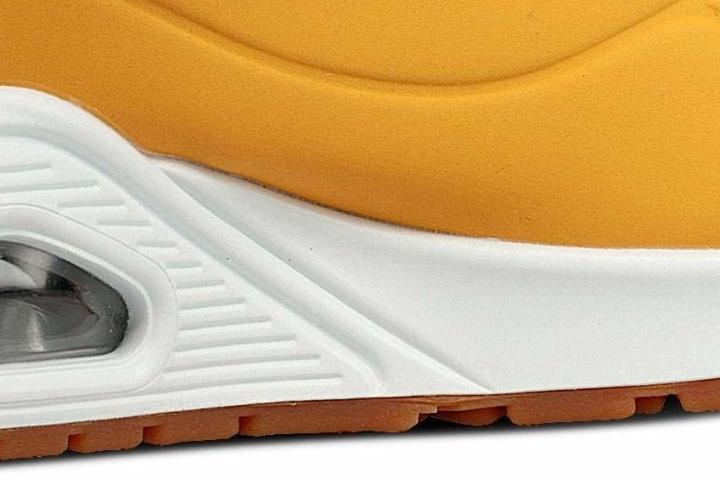 Conversation starter
Much like most Nike Air Max shoes, this piece is a true-blue compliment-magnet, based on numerous reports.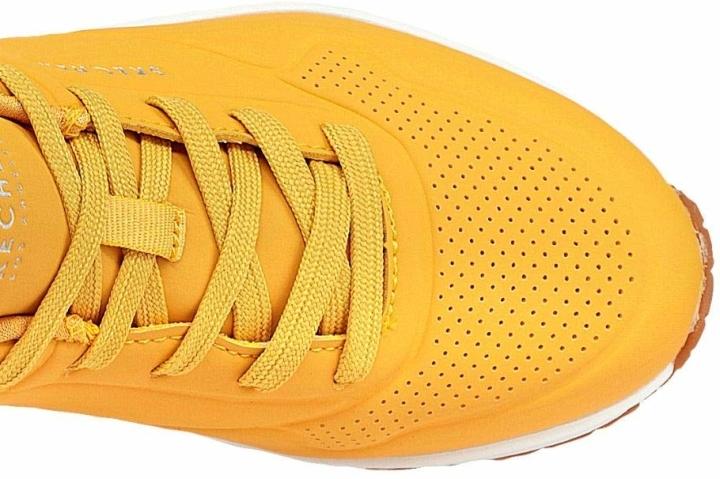 Uno - Stand On Air: An affordable piece
With its initial MSRP of $70, this Skechers offering is a real steal. It is also among the high-rankers in our catalog of budget-friendly sneakers.