On Cloudultra review
This is a trail running shoe that has the cushion for long-distance runs and the traction for technical terrain. It also works for some road running.
Who this shoe is (not) for
Buy this shoe if you are looking for a grippy ultra-marathon trail shoe that is versatile enough for some road running without discomfort.
Do not buy this if you are looking for a fast shoe. If that's the case, look at the collection of competitive trail running shoes.
Like running on clouds
With the cushioning, the shoe is a little bouncy. It can be bothersome when you just want to go out for a fast, short run. The bounciness can slow you down. I tried running a sprint on a flat dirt path, and the shoe seems to absorb every step and slow me down.
The On Cloudultra gives a feeling like running on a Hoka shoe. It is like you are walking on clouds, which is perfect for long distances. In a picture of the shoe, you can see the holes of air in the bottom cushion.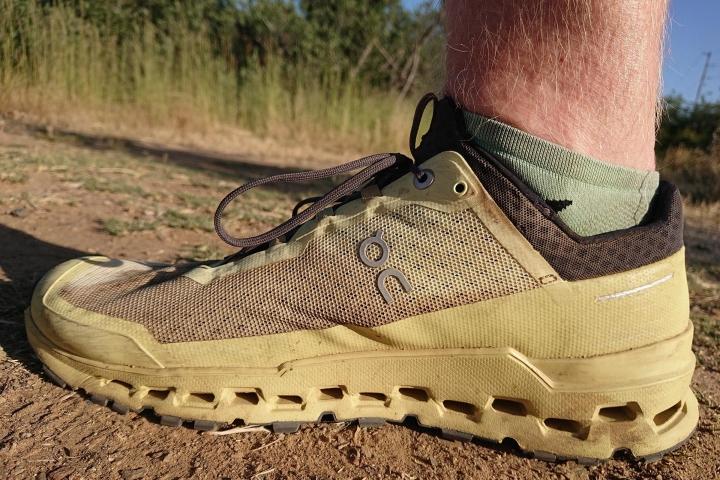 On Cloudultra runs half a size smaller
I ordered a half-size higher than normal, and that was a great choice. The shoe is not too narrow, nor too wide. The toebox is open and wide enough to give the toes some room to wiggle. It can also be tightened by locking a latch.
Not comfy on the first wear
Putting the shoe on for the first time did not provide the most amazing comfort.
It is difficult to put on. There is the absence of the typical tongue.
You can feel the cushion at the bottom, but it just does not fit perfectly.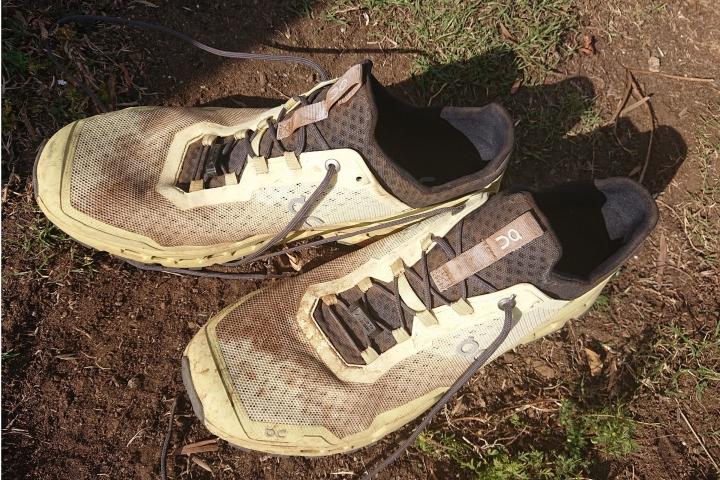 The On Cloudultra kind of have a flat bottom with no real arch. Actually, your foot can move around a little and slide. However, once you start running fully into your workout, your feet seem to stay in place.
On Cloudultra gets comfortable overtime
I ran up to 11 miles at one time on trails with the On Cloudultra and I experienced no foot pain or discomfort.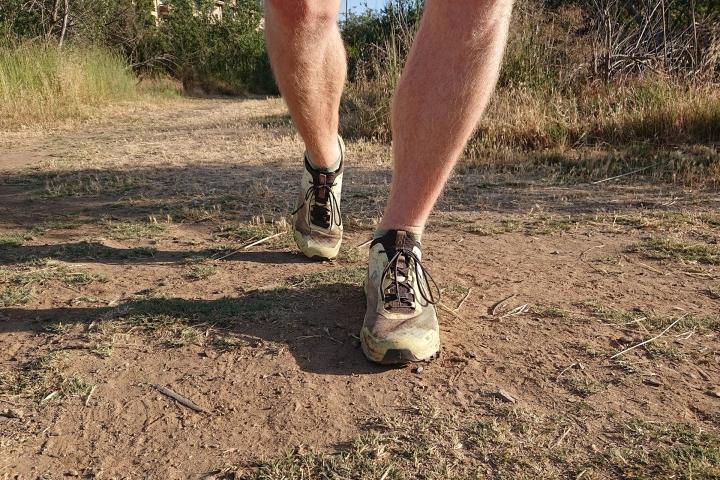 Superb stability
You may feel like you can run over anything. Stepping on top of little rocks is hardly noticeable, and it may start to feel like running on a flat road. I feel stable wearing the Cloudultra.
On Cloudultra offers a reliable grip
I ran some steep single-track trails with the Cloudultra. I did not experience any slip or sliding. The bottom traction looks like what you would expect on a good trail shoe.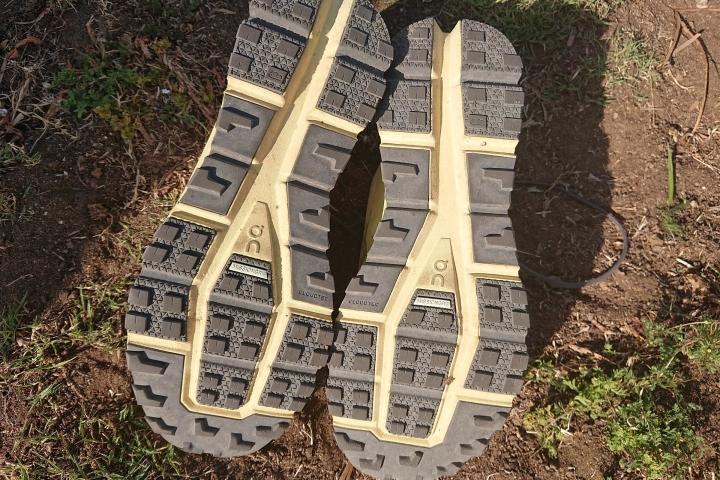 Perfect midfoot lockdown
The laces are very thin, and I feel it helps keep the shoe tied. It is much better than many trail running shoes with round laces. Also, there is a locking mechanism for the laces to stay tight over the middle part of your feet.
Feels light
For a heavy-duty ultramarathon shoe, the On Cloudultra feels light. There should not be any complaint about weight on long runs, like an ultra.
Made to endure
The front, sides, and back of the trail shoe have an extra added protection, which looks like it protects the shoe from debris on trails.
The upper part of the shoe feels tough and not like some cloth able to rip easily. After many trail miles, you can see dirt, but no real signs of wear and tear. I think they have the durability for long ultras of up to 100 miles.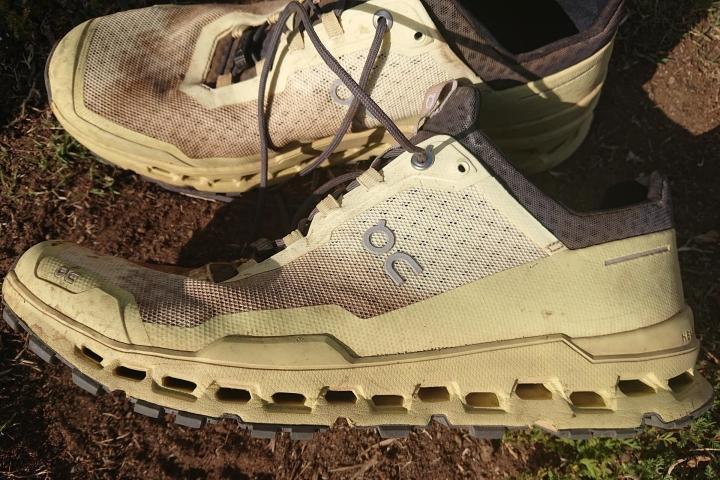 Not for cold weather
The shoe is breathable and can keep your feet cool in hot temperatures, about 80 degrees Fahrenheit. However, in cold temperatures, you can feel all the air coming in and it can make your feet cold.
Must wear socks in On Cloudultra
I would recommend wearing socks with this shoe. That may be normal, but the lack of the usual tongue and its sock-like opening can make you think otherwise. There is no real padding inside the shoe, and it does not just form to your feet.
Compare popularity
Interactive
Compare the popularity of another shoe to On Cloudultra: