Nike Quest 4 fills a niche with a trendy-looking shoe at a bargain price. If you desire that Nike swoosh and have less than in your pocket there aren't many options, but surprisingly this stylish trainer fits the bill! You can use it for easy short runs and enjoy it's lightness and crazy good grip.
Pros
True to size
Wider than other Nikes
Breathable
Durable
Very affordable
Grippy thanks to mini lugs
Sleek modern looks
Great, secure fit
Outstanding weight
Cons
Not a springy ride
Short runs only
Nike Quest 4 review and lab test
With cool looks, Flywire lacing, and a breathable upper, what more do you need of expect from a $75 running shoe?
It fits well, isn't as narrow as some Nike shoes, and had a hard, durable outsole complete with small studs for a variety of terrain.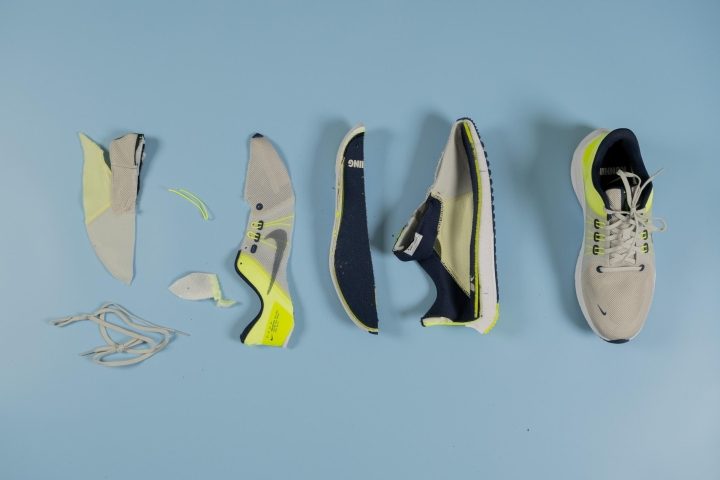 If you're just getting into running or need a second pair of low-cost joggers to add to your line up consider the Nick Quest 4.
Who should buy the Nike Quest 4
This shoe is great for the beginner runner or the runner on a budget that just needs a do-it-all shoe to get them out the door and into exercise mode.
Whether it's a daily jog, or you're heading to the gym, the Nike Quest 4 is an easy addition to anyone's lineup.
Who should not buy it
Don't buy this shoe if:
You truly want a performance shoe. This is an entry-level trainer without a ton of performance features. Check out the Nike Zoom Fly 4 instead.
You want something a bit more plush for longer runs. Check out the Nike Pegasus 38.
You still want a budget shoe, but want something super lightweight. The ASICS Hyper Speed may be what you're looking for.
Nike Quest 4 is wider than other Nikes
The Flywire lacing structure offers a nice lockdown with a semi-custom fit. It's cool you can see through the outer layer of the upper and see the Flywire system, nice touch here Nike.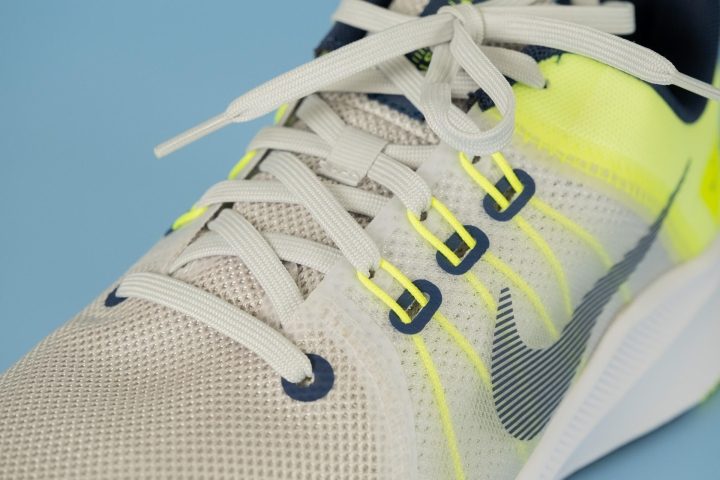 It's not as narrow as other Nikes, at 99.7mm wide in the forefoot upper and 75mm in the heel it's about average (98.4 and 75.4mm are average), but it's a bit hard to get on and could use a heel finger loop.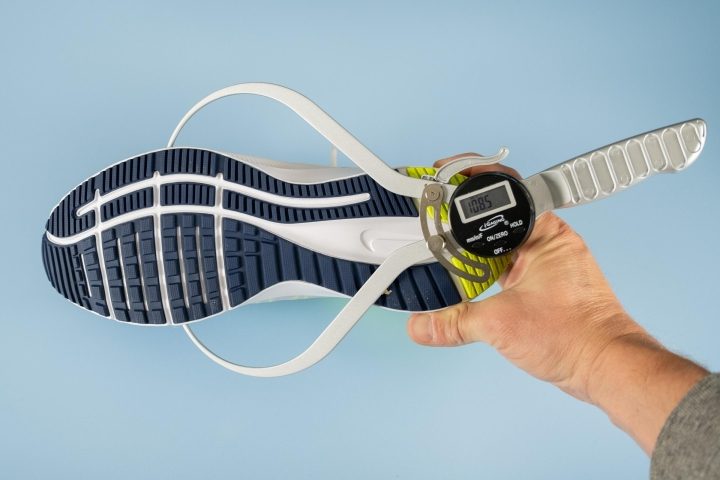 Comfort is subjective
There's a bit more foam underfoot on the Quest 4 compared to the 3, to give the shoe a bit more cushioning underfoot, but to me, it felt stiff and unexciting. It's a bargain shoe with bargain foam in the midsole.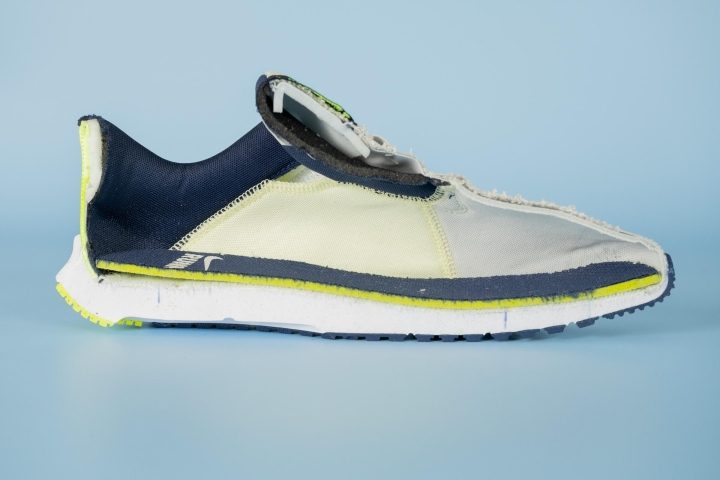 The heel counter is insanely stiff and scored a 5 out of 5 on our tests, which gave me some problems and led to some heel slip in my experience.
One positive is there's a tall heel tab which does relieve some pressure on the Achilles, but it's minimally noticeable.
Budget ride is not so bad for heel strikers
This high-drop shoe (13.7mm) may be ideal for beginner runners who may be more prone to heel striking and need a lot of foam under their heels (32.1mm). For me, it's way too steep of a shoe though.
The shoe is not overly stiff underfoot, it flexes at 28.9N (average shoe flex is 38.8N) but in cold temps, it gets significantly stiffer and measured 43.6N, a whopping 50.9% stiffness increase in our freezer tests.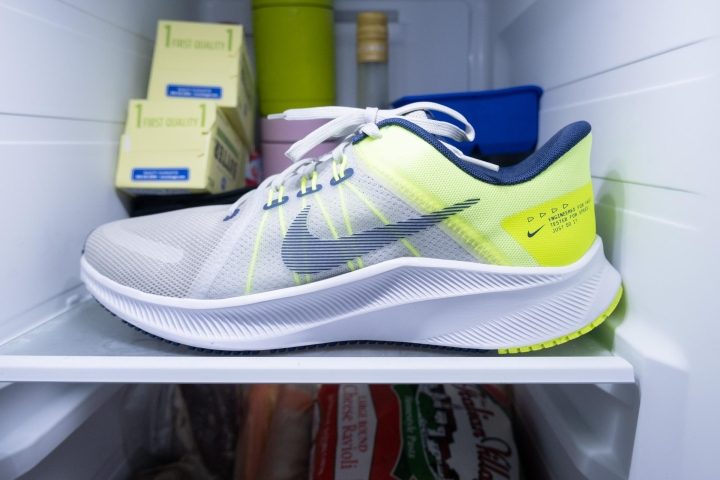 The positives of the ride is the shoe is stable and consistent. There are no surprises with this shoe if you're used to high drop trainers.
It has a ride rail on the lateral outsole which adds a touch of cushioning and durability underfoot as well.
Nike Quest 4 weight
For an entry-level shoe, 9.5 ounces (268g) is pretty outstanding. Some race-oriented shoes like the Zoom Fly 4 (9.6 ounces) weigh more even.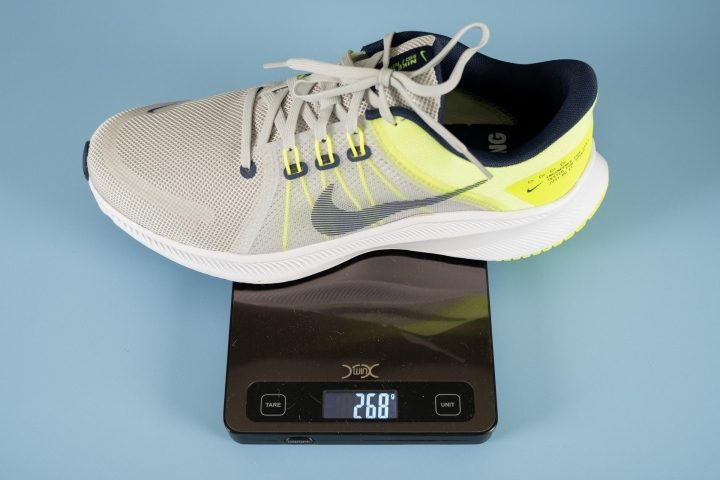 Durability and grip
The Quest 4 has a dense, full rubber outsole measuring in at a stiff 85.5HC (average outsoles are just 80.5HC) meaning this shoe should wear slowly and last a while with normal use.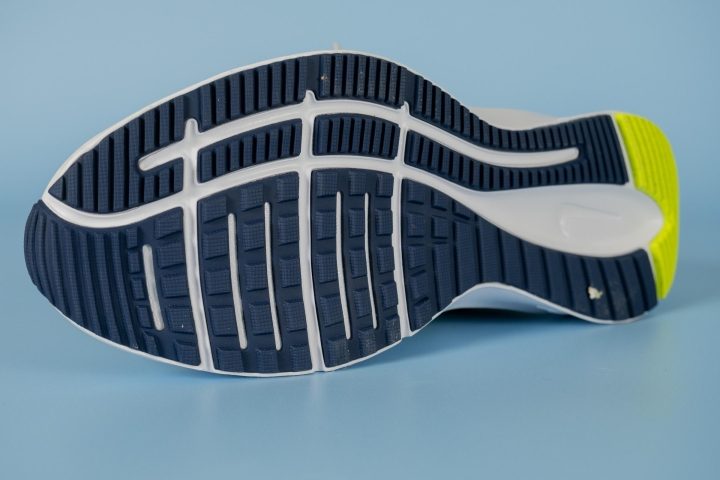 The outsole also has mini lugs that are 1.9mm deep, a nice benefit that most road shoes don't have, making it aggressive enough to take on some dirt paths or the shoulder of the road.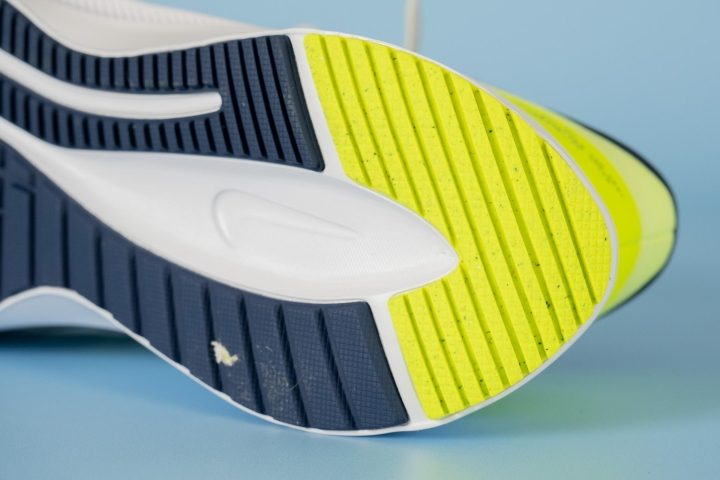 Breathability wasn't so bad
The upper is a 2-layer design with a fully gusseted tongue, which can at times run hot, but the Quest 4 surprisingly didn't have any heat issues. I'm pleasantly surprised.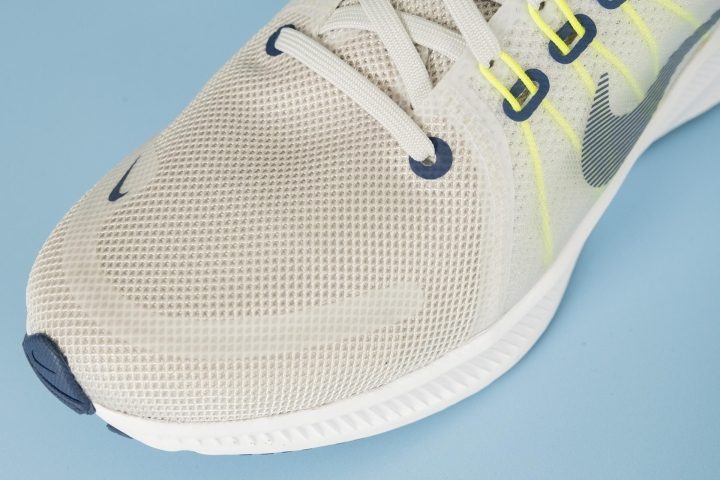 I dig the see-through upper
Looks pretty cool I like the bright accent colors that contrast with the gray, and I love that you can see the lacing system, which matches the heel accents.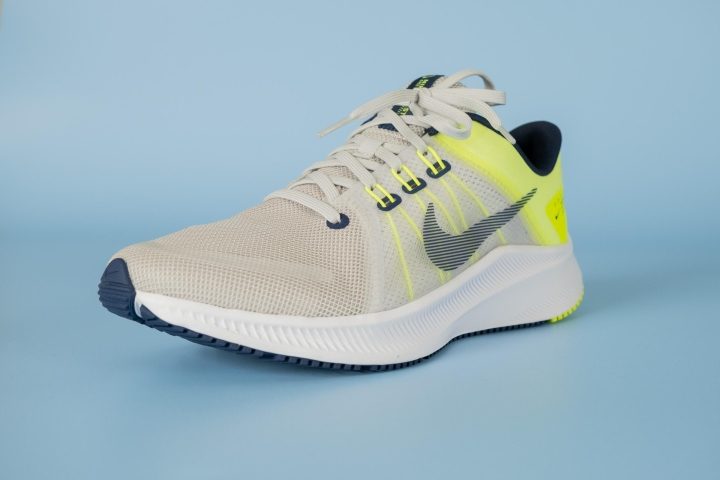 The logo on the tongue has an alphanumeric code that spells out Nike Quest for you numbers nerds out there.
Dang, you can't beat that price
At $75 this is an insane bargain. There's not a ton that's special about this shoe, but it's majorly affordable, has some style, and isn't terribly uncomfortable for normal and narrow feet.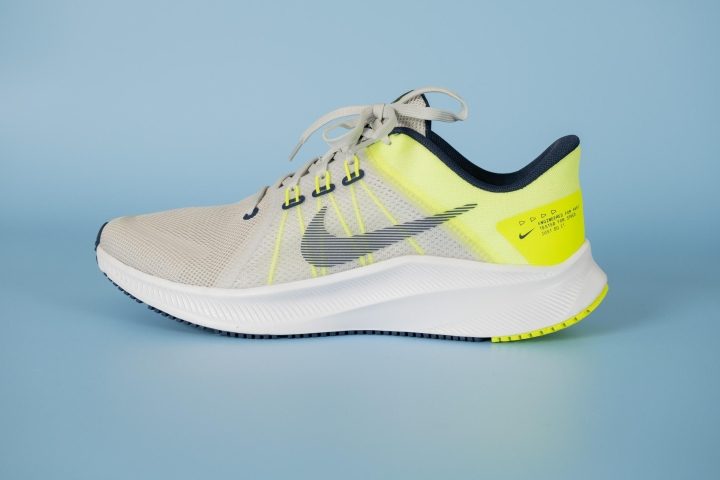 If you simply need a trainer, this price makes it worth checking out.
Reflective
There are no reflective elements on the Nike Quest 4, so be home by dark! As my mother says, nothing good happens once the sun goes down!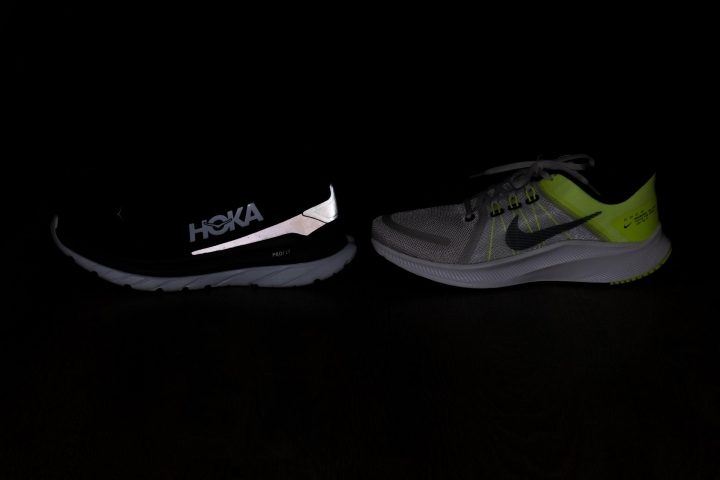 Conclusion
If you're looking for a budget, entry-level trainer, with a Nike swoosh and some cool accents, the Quest 4 is worth a gander!