The Nike LeBron 18 is a much-hyped shoe that simply did not live up to the expectations of many. While all experts agree that this is "definitely a big boy shoe," most of them stop short of saying that it is a "complete performance beast." The good news is that there is still a wide array of excellent basketball shoes to choose from for less than $200.
Pros
Good traction
Great impact protection
Premium materials
Durable
Perfect for heavy athletes
Stylish
Cons
Insufficient lateral support
Tongue digs into foot
Heavy
Needs breaking in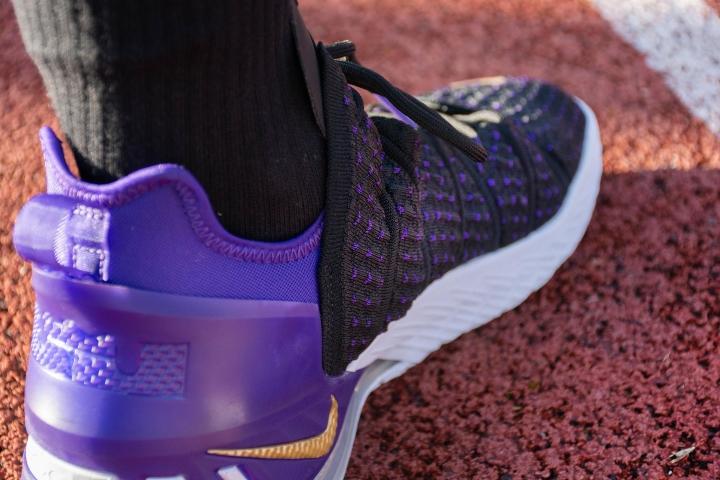 Who should buy the Nike LeBron 18
The Nike LeBron 18 is good for:
heavier players who need supreme cushioning
players who do not engage much in quick direction changes and lateral movements
Who should NOT buy the Nike LeBron 18
LeBron shoes are not really for those who want light sneakers. For lighter options, they can check out the Kobes, which are still from Nike. The Harden Vol 4 from Adidas is also a good alternative.
Lighter players who thrive on sprints and quick turns won't be happy with the 18, too. This model provides little to no court feel; lighter players' weight does not push hard enough for the thick cushion to compress well. Stephen Curry's shoes from Under Armour are good options for them.
Finally, those who are on a tight budget may want to consider cheaper alternatives.
Nike LeBron 18 vs Nike LeBron 17
Even with all its faults, the Nike LeBron 18 appears to be slightly better than the LeBron 17 simply because it improved its traction, which some experts regard as the "foundation of any basketball shoe."
LeBron 18 vs. LeBron 17
What got better
Dependable traction
Awesome cushion
Slightly improved upper materials
What got worse
Ineffective stability features, especially for lateral containment
Annoying tongue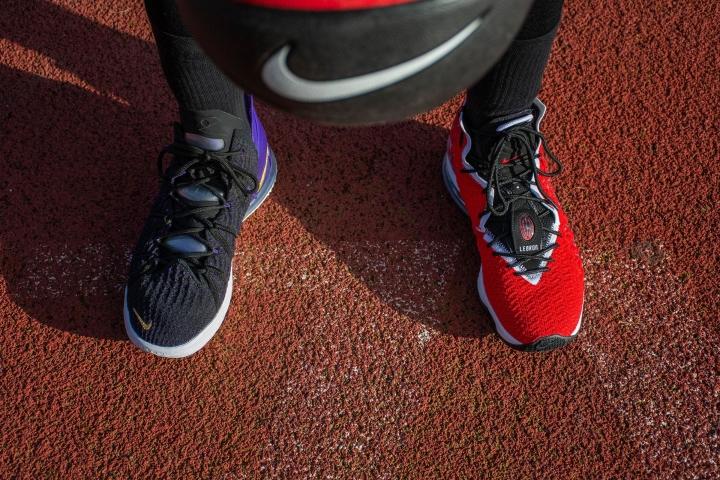 Traction you can rely on
Experts are happy that the traction works even on outdoor courts. These are some of the great things that they say about the grip of the 18:
"very consistent"
"performed above average"
"never had issues unless the court was just absolute trash"
A good number of players warn that if the court is a bit unkempt, the 18 can pick up dust and wiping might be necessary.
AWESOME cushioning but reduced court feel
Expert reviewers just rave about how comfortable the cushioning setup is. They mention that the impact protection that it gives is "on another level," with some saying that it is their "favorite cushioning on a LeBron model" and "the craziest… [they] have tested to this day."
However, as with any other LeBron shoe, experts notice that the shoe does "lack a little bit of" or totally lose court feel.
LeBron 18 is so unstable that it's unsafe
The 18th LeBron annoyingly fails at providing sufficient support. One expert reviewer says that it is "the worst thing about the shoe." Another player exclaims that he doesn't understand why or how LeBron James himself plays in the 18s.
Others who didn't enjoy the containment that this shoe provides complain about feeling "wobbly at times," being "concerned about lateral movements," and fearing that they "might roll [their] ankle." They suggest adding an outrigger or making the base a little bit wider.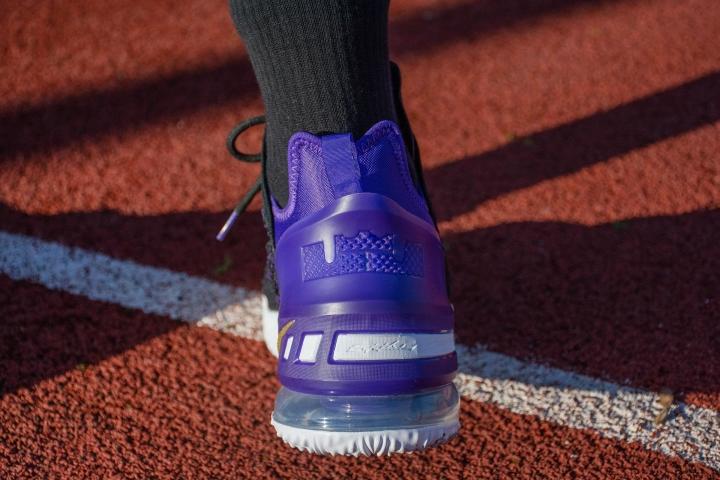 Breathable and premium upper materials
Generally, the upper material "feels very premium," has "decent breathability," and "flexes just fine." One even says that the materials are "worthy of a high-end signature shoe."
Tongue is a MAJOR disappointment
The tongue sounds like an innovation gone wrong. Here's how much of an annoyance the tongue is:
"...digging into my foot and it was not the most comfortable."
"...built-in air bubbles make the tongue flex weird."
"The tongue is just...not a good wow!"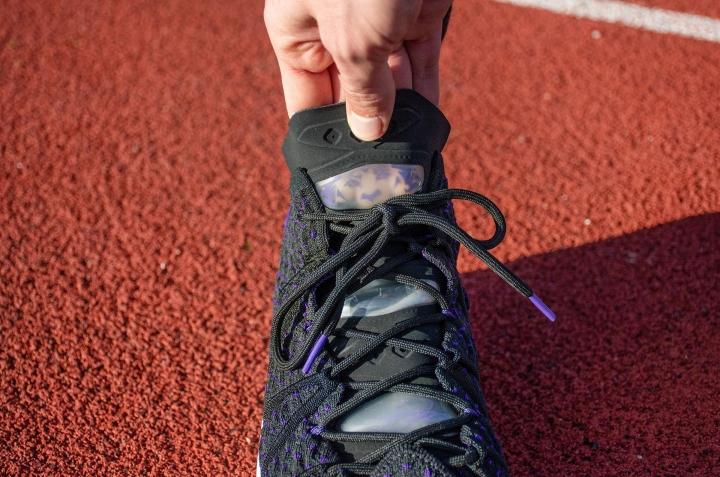 Nike LeBron 18 fits OK after break-in
When talking about fit, there were complaints about the shoe starting off as "a little snug." However, it seems that these issues aren't deal-breakers because most experts still describe the overall fit as "solid" or "good," especially after a break-in period. They also recommend going true to size.
Generally, the size and fit appear to be consistent with the LeBron 17's.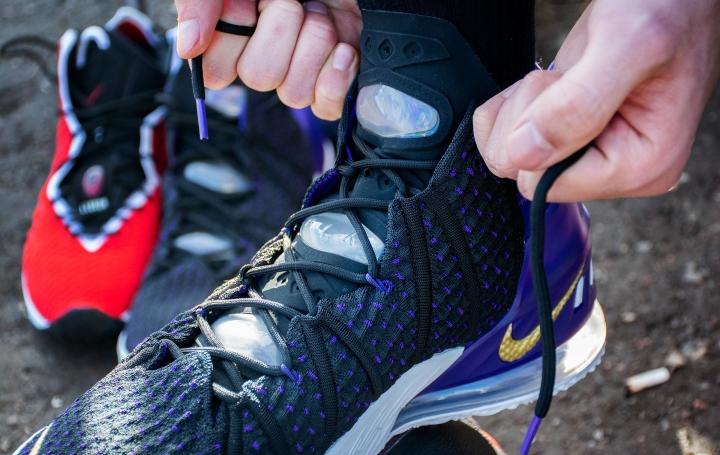 These shoes are (still) heavy
Like its predecessors, the LeBron 18 is still on the heavier side.
Nike LeBron 16 (men's): 15.59 oz (442 g)
Nike LeBron 17 (men's): 16.16 oz (458 g)
Nike LeBron 18 (men's): 15.73 oz (445 g)
The LeBron 18, or LeBron shoes for that matter, is "pretty damn heavy," especially when you compare with alternatives such as Kyries and KDs that can go as low as 12 oz (340 g). This should serve as a fair warning for those who want lightweight shoes.
Costly!
Experts unanimously admit that the LeBron 18 is on the pricier side of the spectrum. Even if we assume that Nike's "best technologies" are incorporated in it, we are still not assured that we get our money's worth because the 18 seems to fit only a very specific sector of the basketball-playing population.
LeBron 18 is not for outdoor use
Experts do not recommend continued use on the blacktop. They say that the LeBron 18 is "not extremely durable" so you might "burn through it fairly quick."