Verdict from 13 experts and 100+ user reviews
7 reasons to buy
The engineered mesh upper brings flexible, supportive, and breathable coverage.
Durable Flywire cables deliver and adaptive fit that's tuned to the preference of the wearer.
The minimal sock liner provides contoured support to the underfoot, making the running experience more comfortable.
Responsive cushioning and impact distribution is afforded by the lightweight foam unit in the mid-sole.
The outsole is able to expand naturally in different directions, making sure that the runner is able to move more freely.
The many color schemes allow runners to have more choices when it comes to the Nike Free RN's visual style.
This running shoe doesn't have a heavy weight.
2 reasons not to buy
There were a few runners who noted that the upper unit wore out on them after a few months of use.
Some user comments revealed that the minimalist design of this shoe didn't allow it to last longer.
Bottom line
The Nike Free RN gained generally positive feedback from users. The shoe offers that natural flexibility of a Nike Free shoe, along with the lightweight design. Made from high-quality components, this neutral shoe is sure to be as comfortable as possible when used for running and for other activities.
Tip: see the best running shoes.
Our reviews
How many times have you heard that statement about this line of shoes? I started wearing the line about 10 years ago and let me just say I am so glad I did. I am here to prove to you that not only is it a running shoe - it's so much more!
As I said, I began wearing this line of shoes as simply workout shoes and lifestyle shoes which I happened to run in once in a while. As each new model came out, I would always get it and rock them with pride. I was always impressed at how much I could do in them.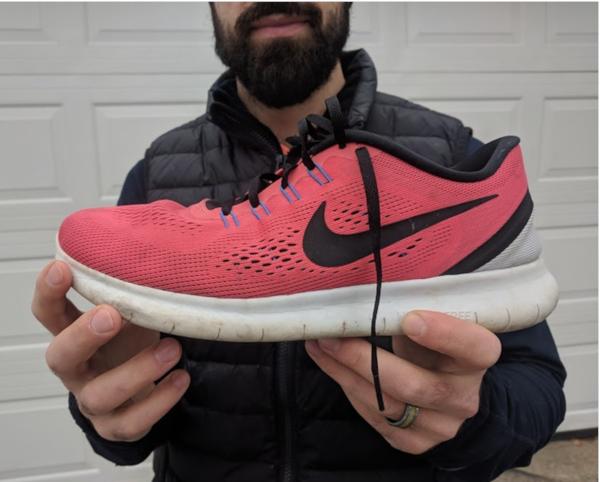 My love for the brand over the years lead me to the Nike Free RN upon its release, and it happened to be right when my passion for running began. I have worn this model through 5k's, daily runs, stroller jogs with my little boys and training for two marathons. These are my thoughts which I hope, help you.
Feel
This is WHY you buy this brand and stay dedicated to it! The feel is unlike any other. This is the shoe you want to put on to go to the grocery store or go for a quick run. If you love being in bare feet and feeling relaxed, then this is for you.
When you put them on, you will instantly notice that they move with you naturally and don't hold you back from moving. They allow you to use your intrinsic foot muscles like you are made to.
They have a solid balance of cushion and minimalism, which makes them stand out to me. These bad boys allow you to feel the ground which I can appreciate. I especially like these for treadmill work. Really gets you connected with the track.
Performance
These things will allow you to perform, but they are not made for it. I have used these in 5k to 5-milers and have enjoyed using them for competitive purposes. But the more I wear them, the more I am convinced they make a better trainer than a competition shoe.
Super light! I got to have light shoes. I like going fast and feeling like nothing holds me back. These fill that need perfectly.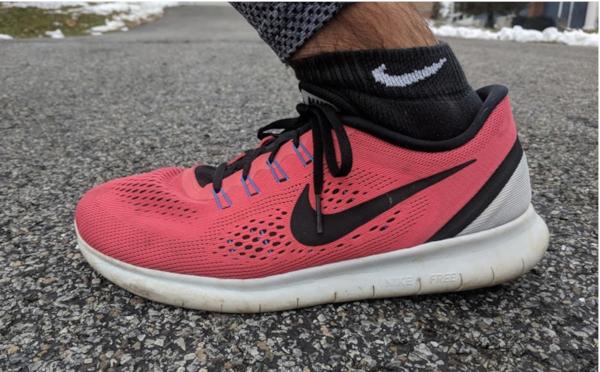 Fast! These bad boys will just make you want to run fast. They are so comfortable that you just want to GO!
Now, to go back to my original point of this is not a performance shoe. My main reason for saying this is the energy return and support. They make you want to go fast, but they lack helping you with energy return and support during competitive runs.
Now, I don't need support, but it is helpful to have some structure during competition. Just takes some stress off you, in my opinion.
Use
These things are the swiss army knife of shoes! These are not perfect at any one thing but effective at numerous. I love to wear these casually. I usually always have a pair of Nike Free RN that I use just for everyday wear due to the comfort level.
Take them to the gym! Solid for a gym weight routine and can easily keep them on for a little treadmill work or a class you would like to attend.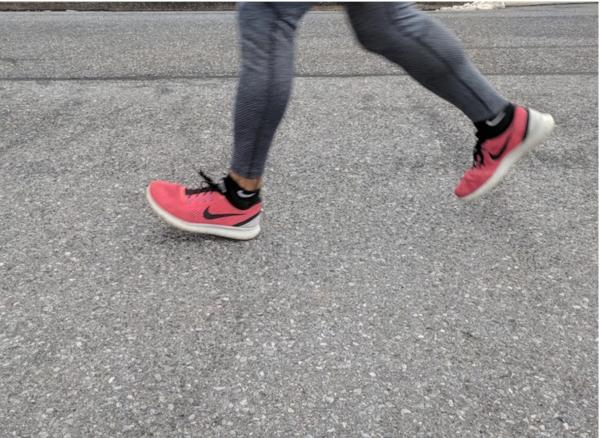 Train for anything in them. I run in these at some point every week. I have used them for training for a ½ marathon and both my marathons (up to 10-milers).
Compete! I have used these for race day for numerous 5k's/10k's. They are very effective for this.
Highs
Versatile
Cheap
Comfortable
Develops intrinsic foot strength
Light
Fast
Perfect training shoe for speed runs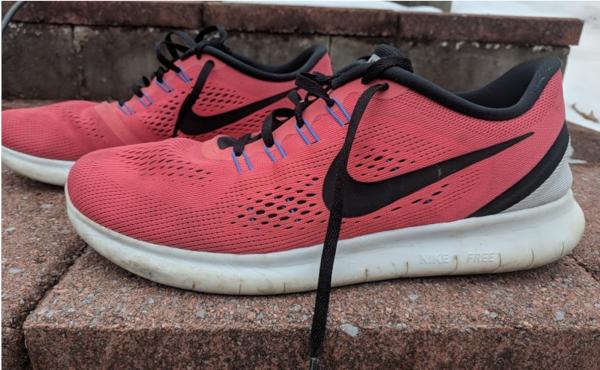 Lows
Quality is lacking
Poor wear on soles
Short-lived
Not for long training distances (10 miles)
Not great for competing any longer than 10k
Minimal support
Reduced "snug" fit vs. other Free models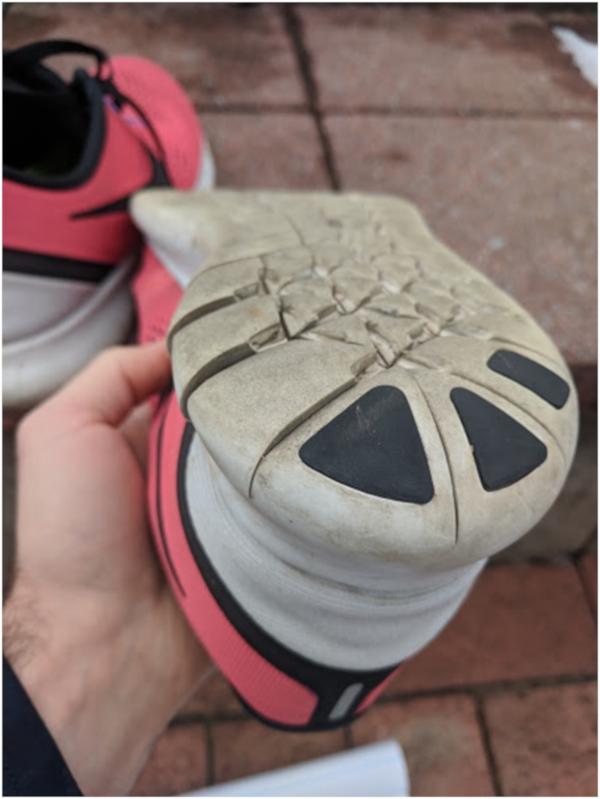 Overall
I would love it if this shoe helped better and provided a little more quality, but hey, the highs vastly outweigh the lows. And for the price, how can you go wrong?
I highly recommend purchasing this show and heck; if you just don't like it for running, I guarantee you'll love it as a casual everyday shoe.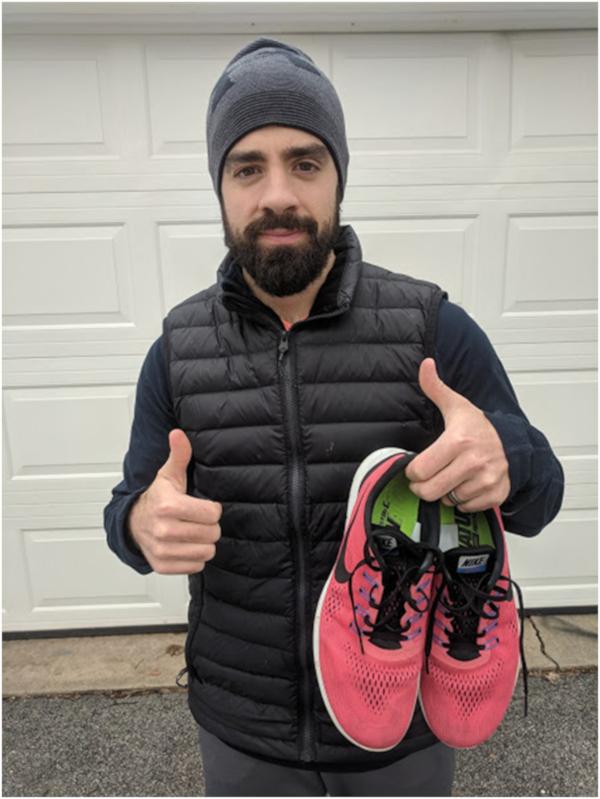 Good to know
The redesigned sole unit has a pattern that expands and moves along with the natural motion of the wearer's foot, making the underfoot cushioning more attuned to their needs. Natural running is encouraged with this shoe and it makes sure that the confidence of the runner is improved because of it durable and sure construction.
The upper unit of this running shoe makes use of fabrics that are very comfortable on the skin. Breathable support is afforded to the runner, so that they will be able to receive a well-ventilated running experience. A customizable fit is given by the Flywire cables, which connect directly to the lacing system.
The midsole unit uses a fused lunar core to deliver a lightweight but responsive underfoot cushioning. It is resilient against breakdown or wear, so it won't become inefficient even after many uses. Encased within a foam carrier that's soft and flexible, this core unit is sure to deliver adequate comfort and support to the runner.
Rubber segments under the toe and the heel sections of this shoe's outsole unit deliver durable protection against wear and tear. They also add more traction over the roads. The outsole also expands naturally in response to the motion and position of the foot during the stride. This improves the dynamism of the wearer's movements.
The Auxetic Tri-Star outsole of the Nike Free RN delivers flexible cushioning while also making sure that the runner is able to move naturally through the stride. Triangle-shaped grooves are cut all over the outsole and they expand, flex, contract and move in accordance with the wearer's foot.
Rubber segments are placed in the toe and heel sections of the outsole. These lightweight sections protect the sole unit from immediate wear and tear. They also add the much-needed traction over the asphalt.
The fused lunar core is a foam technology that's very lightweight and responsive. Made from durable compounds, this soft unit is able to cushion the foot well, making sure that it doesn't succumb to discomfort when making each step. Its springiness also encourages the foot to lift more efficiently.
The IU002 Carrier is the unit in which the lunar core is encased. It makes the ride smooth and easy, while also ensuring flexibility. It doesn't break down easily, thus making it efficient even after many uses.
The upper unit of this Nike running shoe makes use of engineered mesh. It resembles woven cloth, but it's durable and flexible. It allows the foot to feel naturally acclimated to the interior of this shoe, avoiding irritation or discomfort. It's breathable, so it allows air to seamlessly enter the shoe in order to keep the foot cool and dry.
The Dynamic Flywire System consists of a set of durable but stretchable cables in the mid-foot area that connect directly to the lacing system. They cause the upper to adjust in accordance with the tightening or loosening of the lacing system.
Rankings
How Nike Free RN ranks compared to all other shoes
Popularity
The current trend of Nike Free RN.