Fast! These bad boys will just make you want to run fast. They are so comfortable that you just want to GO! I would love it if this shoe helped better and provided a little more quality, but hey, the highs vastly outweigh the lows. And for the price, how can you go wrong? I highly recommend purchasing this show and heck; if you just don't like it for running, I guarantee you'll love it as a casual everyday shoe.
Pros
Comfortable in-shoe feel
Light on the foot
Helps you feel agile
Balance of cushion and minimalism
Versatile in use
Cheap
Cons
Poor quality
Not for long distances (10 miles)
Minimal support
Nike Free RN review
How many times have you heard that statement about this line of shoes? I started wearing the line about 10 years ago and let me just say I am so glad I did. I am here to prove to you that not only is it a running shoe - it's so much more!
As I said, I began wearing this line of shoes as simply workout shoes and lifestyle shoes which I happened to run in once in a while. As each new model came out, I would always get it and rock them with pride. I was always impressed at how much I could do in them.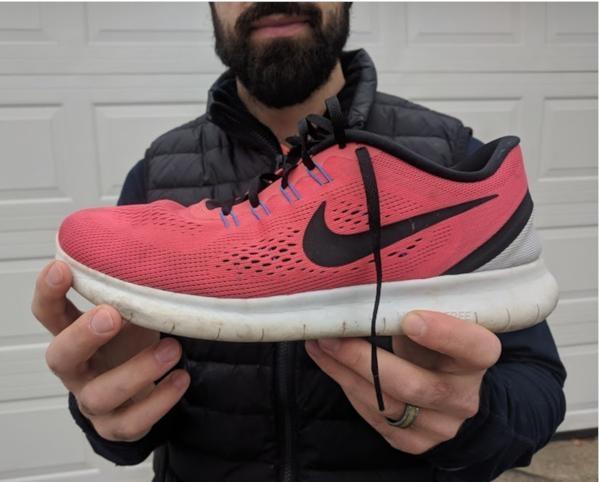 My love for the brand over the years lead me to the Nike Free RN upon its release, and it happened to be right when my passion for running began. I have worn this model through 5k's, daily runs, stroller jogs with my little boys and training for two marathons. These are my thoughts which I hope, help you.
Solid balance of cushion and minimalism
This is WHY you buy this brand and stay dedicated to it! The feel is unlike any other. This is the shoe you want to put on to go to the grocery store or go for a quick run. If you love being on bare feet and feeling relaxed, then this is for you.
When you put them on, you will instantly notice that they move with you naturally and don't hold you back from moving. They allow you to use your intrinsic foot muscles like you are made to.
They have a solid balance of cushion and minimalism, which makes them stand out to me. These bad boys allow you to feel the ground which I can appreciate. I especially like these for treadmill work. Really gets you connected with the track.
The Free RN is light
These things will allow you to perform, but they are not made for it. I have used these in 5k to 5-milers and have enjoyed using them for competitive purposes. But the more I wear them, the more I am convinced they make a better trainer than a competition shoe.
Super light! I got to have light shoes. I like going fast and feeling like nothing holds me back. These fill that need perfectly.
Now, to go back to my original point of this is not a performance shoe. My main reason for saying this is the energy return and support. They make you want to go fast, but they lack helping you with energy return and support during competitive runs.
Now, I don't need support, but it is helpful to have some structure during competition. Just takes some stress off you, in my opinion.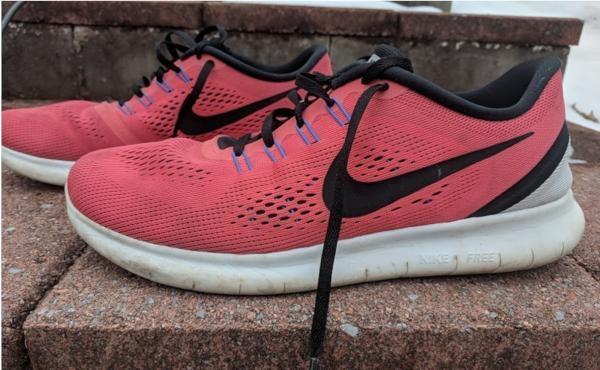 These things are the swiss army knife of shoes!
These are not perfect at any one thing but effective at numerous. I love to wear these casually. I usually always have a pair of Nike Free RN that I use just for everyday wear due to the comfort level.
Take them to the gym! Solid for a gym weight routine and can easily keep them on for a little treadmill work or a class you would like to attend.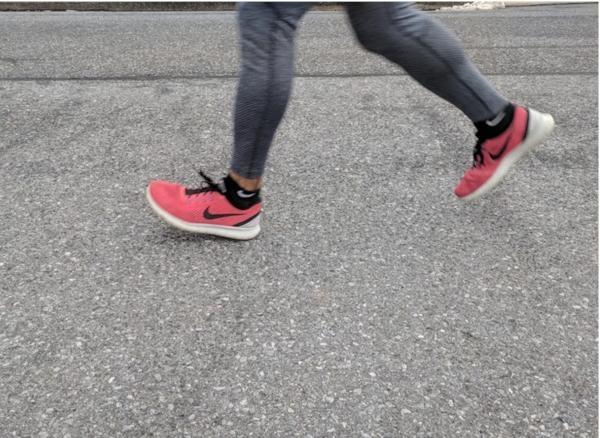 Train for anything in them. I run in these at some point every week. I have used them for training for a ½ marathon and both my marathons (up to 10-milers).
Compete! I have used these for race day for numerous 5k's/10k's. They are very effective for this.