Verdict from 24 experts and +100 user reviews
6 reasons to buy
Weight: A great number of runners love how light the 1080 v10 feels for a cushioned trainer. It is also 0.5 oz (14 g) lighter than the past version.
Cushioning: The Fresh Foam X midsole receives plenty of praise for being responsive, soft on landing yet snappy on toe-offs. Several experts note that it keeps their feet comfortable on long distances.
Ride: "Truly smooth" is the most common description of the ride. Some users say that this quality got them running faster than intended.
Fit: The majority of wearers like that the knit upper stretches comfortably, feels soft but provides great lockdown.
Heel hold: Many reviewers appreciate the new heel design that locks the rearfoot in place and completely prevents heel slippage (a glaring issue with the v9)
Laces: They are of perfect length and stay tied, according to most users.
3 reasons not to buy
Toebox: Quite a few runners complain about the pointy toebox which feels constrictive. People with wider feet may want to consider the Wide or Extra Wide width option.
Outsole durability: Those who ran over 100 miles in the 1080 v10 report more wear than they expected from a daily training shoe.
Design: Some people find the style too aggressive and busy.
Bottom line
The Fresh Foam 1080 v10 is a solid, max-cushioned daily trainer from New Balance. It will take good care of your feet on easy runs but won't hold back if you want to go faster. Excellent for distances up to a marathon, it's cushioning doesn't leave the feet overly tired after long miles.
This edition helped many runners restore faith in the 1080 line after getting disappointed with v8 and v9 versions.
Tip: see the best running shoes.
Our reviews
The 1080 is a juggernaut of the maximally cushioned running shoe universe. It's one of the most popular running shoes on the road and the flagship New Balance shoe, so it gets all the latest shiny bells and whistles.
This is my first 1080. All the previous versions were interesting, but when I tried them on in the store, it felt like walking on concrete.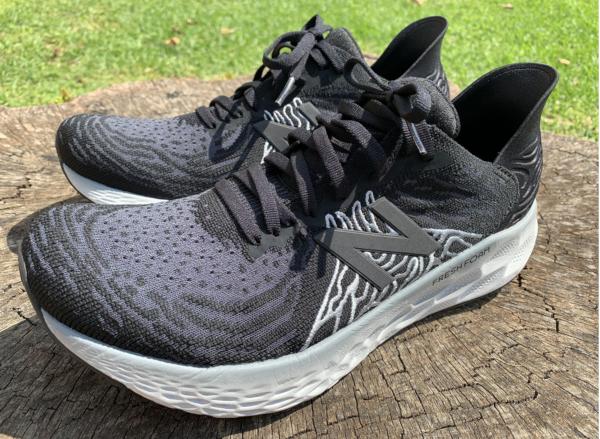 Versions 1-9 were all made from firm EVA midsoles, which didn't make sense to me because the 1080 was always supposed to be the most cushioned New Balance running shoe.
Version 10 has been reworked from the ground up - new outsole, midsole and upper. A new Fresh Foam called Fresh Foam X makes Version 10 the softest version to date while the knitted upper also makes a debut.
The outsole gets softer landings with partial coverage. Parts of the midsole make contact with the ground.
The 1080 v10 is a great all-round shoe and is very well made. It feels like a premium flagship. You can take it on long weekend runs, short tempo or fartlek workouts.
However, the 1080 is supposed to be the softest, plushest shoe in the New Balance arsenal, but it is not. That honour goes to the New Balance Fuelcell Propel.
So what makes the Propel a softer shoe than the 1080v10? The Fuelcell midsole.
In an ideal world, the Propel would be called the 1080, and the 1080 would be called the Propel. Fuelcell is much softer than Fresh Foam X, while Fresh Foam X is much more propulsive than Fuelcell.
Specifications
| | |
| --- | --- |
| BEST USED ON | Road |
| DROP | 8mm |
| WEIGHT | 281g |
| PRICE | $150 |
| TECHNOLOGY | Fresh Foam X, HypoKnit |
Upper & fit
The 1080 v10's upper is a masterpiece. There is not one single thing I would change about it. It's hands down the best upper I've ever experienced on a shoe.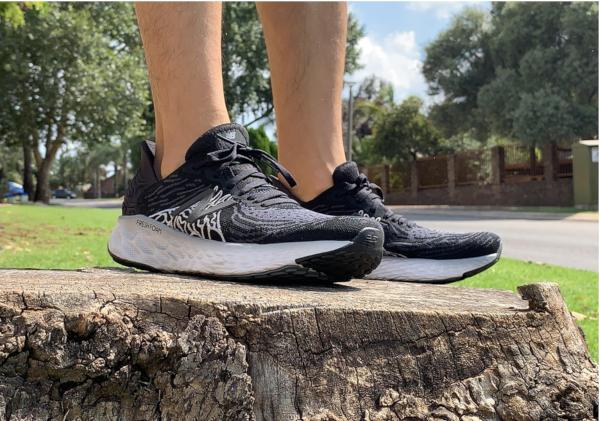 The upper is made of a soft, stretchy knit called Hypoknit that is better than both Adidas Primeknit and Nike Flyknit: smoother and thinner.
It has a structured heel counter that holds the heel in place without irritating the Achilles because it flares away from the foot, unlike on the New Balance Propel.
The toe box is roomy and will stretch if you have extra wide feet. For me, the fit is relaxed, but the upper still keeps my foot locked down, and I have very narrow feet.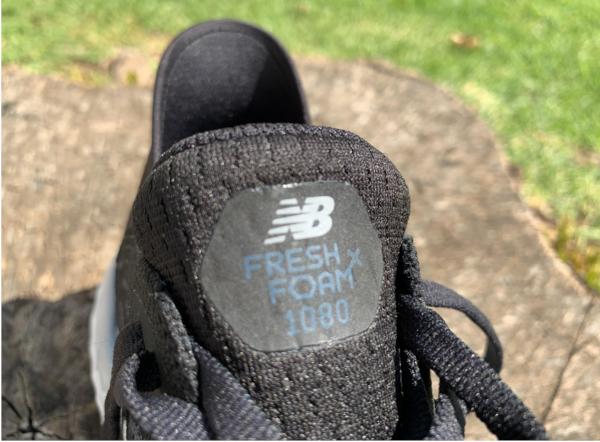 The padded tongue is soft, filled with medium amounts of foam, and is partially gusseted.
Meaning, it is attached to the sides of the upper via a band on either side. This ensures that there is no tongue slide.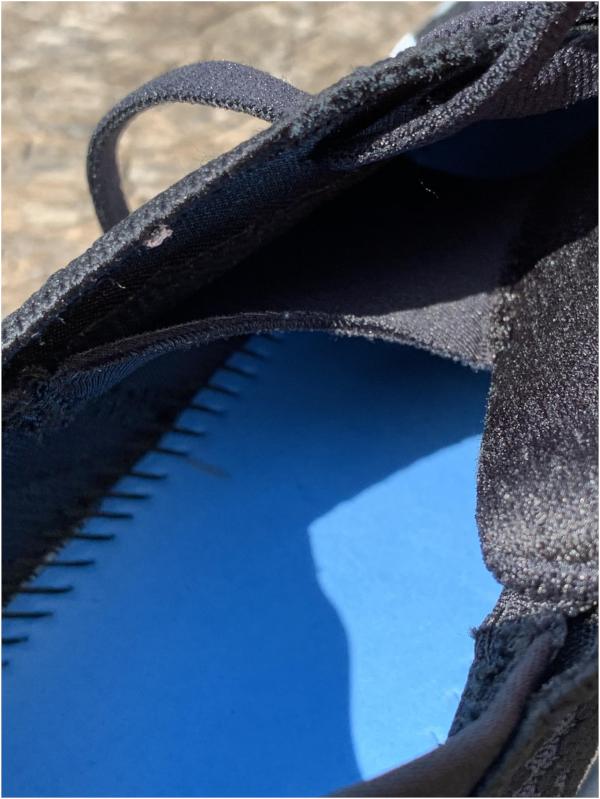 There is reflective Trace Fibre stitching on the midfoot to provide some lightweight structure. It kind of looks like a volcano.
There are double last row eyelets so that you can do heel lock lacing for a snugger fit, which is a must-have for a flagship shoe.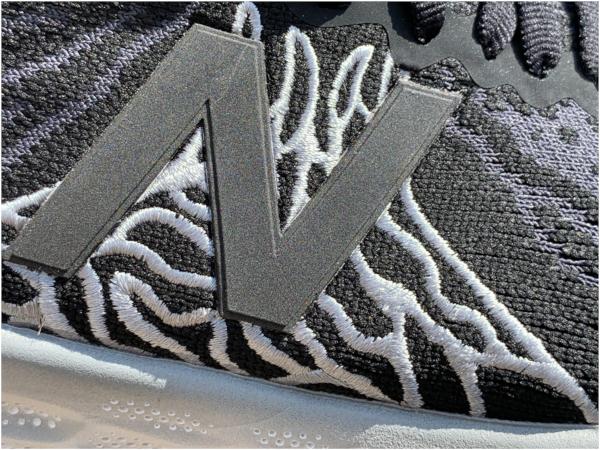 Looks-wise, the 1080 v10 is so good looking that it could be a casual shoe. I love how the midsole goes gradually from dark grey at the top to light grey at the bottom and how the flared heel counter makes it look modern and sleek.
Some people have remarked that they look like elf shoes, but that's the trend these days. This shoe just looks impressive, and you will catch people staring.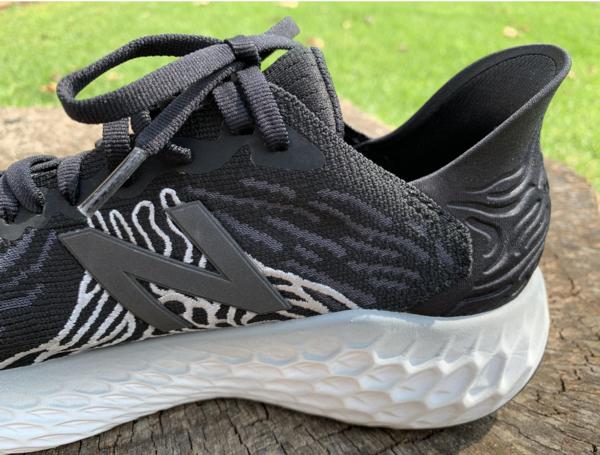 Midsole & ride
I was a bit disappointed after my first run in the 1080 v10's. The shoes felt a lot firmer than I expected them to feel.
They felt similar to New Balance's Beacon but with rubber lugs on the outsole, making the overall ride firmer.
New Balance advertises the fact the Fresh Foam X midsole is data-driven. Meaning, that they design the midsole based on the data they get from the wear testers who trial the shoe. Isn't that what all running shoe companies do?
Fresh Foam X feels soft to the touch but isn't soft underfoot. New Balance still has some work to do because compared to Nike's Zoom X and Reebok's Floatride, it's not as soft or bouncy.
The one thing it does have going is that it's incredibly light for a shoe with such a large stack height.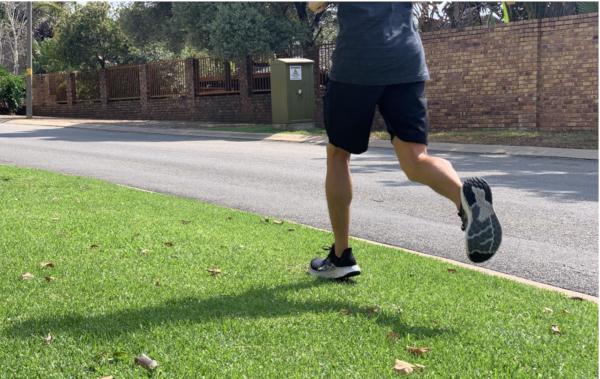 For super long runs, I prefer New Balance's Propel. The Fuelcell midsole is uber-soft and excuse the pun, feels like you're running on clouds.
The New Balance Beacon with its Fresh Foam GC midsole even feels softer than the 1080 v10 because it has no outsole rubber.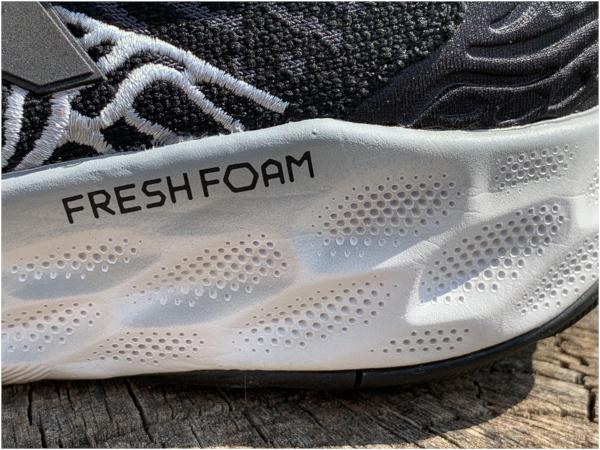 The ride of the 1080 v10 feels lively and responsive, unlike the Fresh Foams of old that made up the Boracays and the 1080 versions 6-9.
The 1080 v10 is a shoe that you can take on any type of run, but I prefer them for tempo or fartlek workouts under 20km. The Fresh Foam X midsole provides a firm platform for a toe off, which results in a snappy ride.
Transitions are smooth from the heel to the midfoot, but when you get up onto your forefoot, you can feel the segmented lug outsole. The ride is not as lumpy as the Hoka Rincon, but I can definitely feel it with every footstrike.
The 1080 v10 has a high toe spring, which is designed to rock and ease your foot through the gate cycle. The problem is that the forefoot is very flexible, so instead of a rocking action taking place like with the stiff Asics GlideRide, the 1080 v10 flexes, and the rocking action is muted.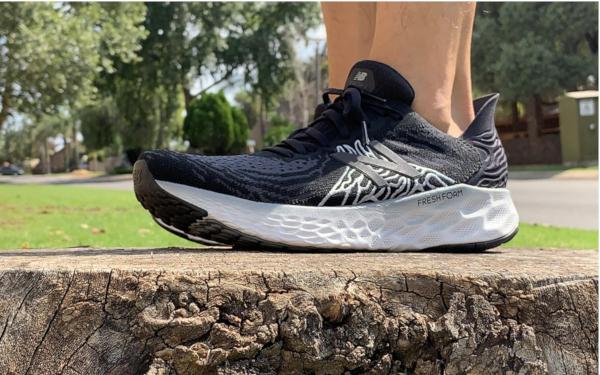 Stability
The midsole bulges and flares out under the heel and forefoot to create a large base, making the 1080 v10 extremely stable. The firmness of the Fresh Foam X also results in no lateral bias.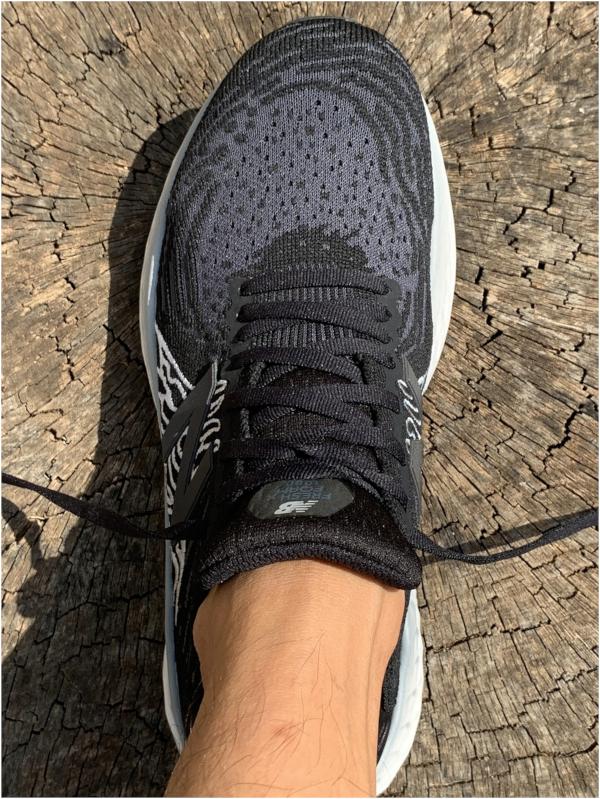 The arch is not prominent-feeling, but the 1080 v10 is stable enough to not cause problems for pronators like me.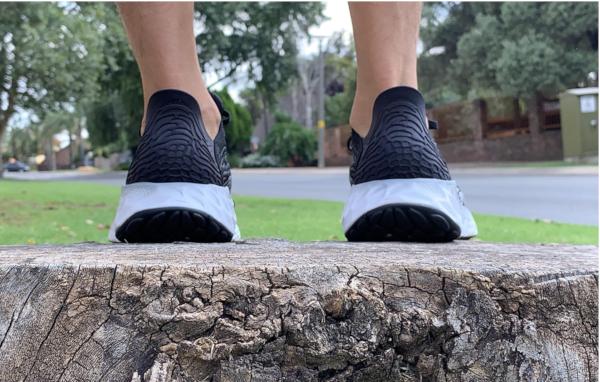 Insole
The 1080 v10 has a thick Ortholite insole, which adds a layer of underfoot softness. Ortholite insoles compress less than 5% over the lifetime of the shoe so you won't lose much cushioning due to the insole flattening over time.
The insole doesn't move around during runs, all thanks to the non-slip blue Strobel lining under the insole.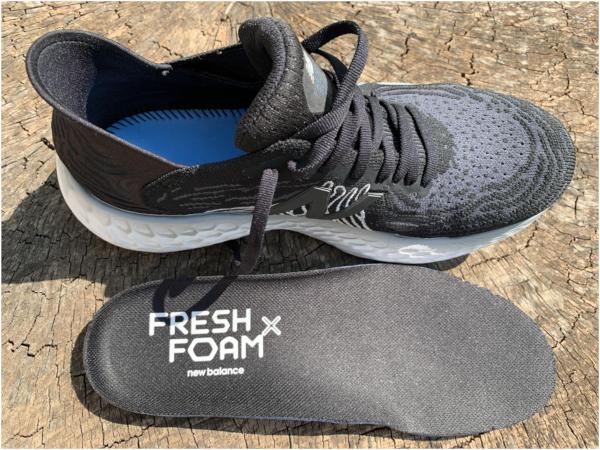 Outsole
The blown rubber outsole is segmented. There are five separate lug sections.
It's not full contact because there's an area under the midfoot, which is not covered by rubber to save weight.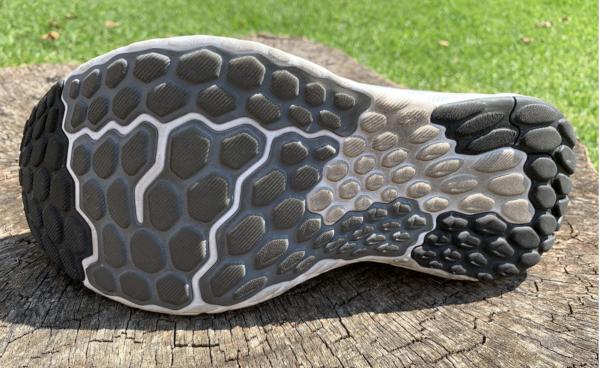 While the segmented outsole makes the forefoot more flexible, it also makes for a lumpy forefoot. The ride transitions suffer because I could feel the oval-shaped lugs under my forefoot upon loading.
The protruding blown rubber lugs are not very durable, and I could see abrasions on the outer heel area after just the first run.
The wear is not evenly spread because the outsole is not flat. The area in the middle that is not covered by rubber will show the most wear over time.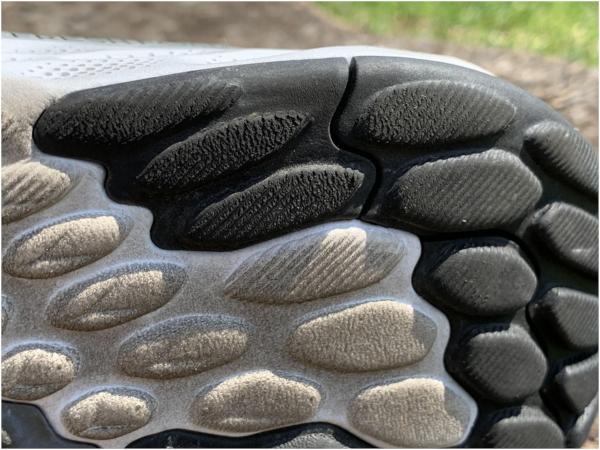 Comparison
New Balance 1080 v10 vs. New Balance Fuelcell Propel
The Propel excels at super long, slow runs, but the 1080 v10 excels at tempo and fartlek runs.
The Propel is much cheaper. The 1080 v10 is the better all-round shoe and has a more comfortable, more attractive upper. The 1080v10 wins.
New Balance 1080v 10 vs. New Balance Beacon
The 1080 v10 is much more durable due to the heel and forefoot rubber coverage, but the Beacon is lighter, softer, and cheaper. Both are do-it-all shoes. I choose the Beacon.
New Balance 1080 v10 vs. Hoka Clifton 6
The Clifton 6 is the most cushioned shoe I've ever worn and perfect for super long runs. The 1080v10 is more responsive and more comfortable. The Clifton 6 is cheaper and offers more deep cushioning. I prefer the Clifton 6.
New Balance 1080 v10 vs. ASICS Cumulus 21
Both shoes have amazing, flawless uppers. I prefer the looks of the 1080 v10 to the Cumulus 21.
The Cumulus 21 has more padding and offers more protection for marathon distances. The Cumulus is also $30 cheaper. The Cumulus 21 wins.
New Balance 1080 v10 vs. ASICS GlideRide
The GlideRide is much more fun and has a unique ride. Both shoes can do any distance well and are the same price.
The 1080 v10 has the better upper, but the GlideRide has a more sophisticated, padded ride. The GlideRide wins easily.
New Balance 1080 v10 vs. Nike Pegasus Turbo 2
The Pegasus Turbo 2 is softer, bouncier, and more fun to run in than the 1080 v10. Both shoes can do any distance.
The 1080 v10 has a more comfortable upper, but the Pegasus Turbo 2 has the better midsole. The 1080 v10 is cheaper, but I still vote for the Nike Pegasus Turbo 2.
New Balance 1080 v10 vs. Adidas Ultraboost 19
Both shoes have thick, chunky midsoles, but the Ultraboost 19's Boost midsole is heavy, and as a result, it rides like a tank.
The Ultraboost's insole also slides around in the shoe like a wet fish. The 1080 v10 has the superlative upper, unlike the Adidas knitted upper, which runs warm like a sweater for feet. The 1080 v10 wins.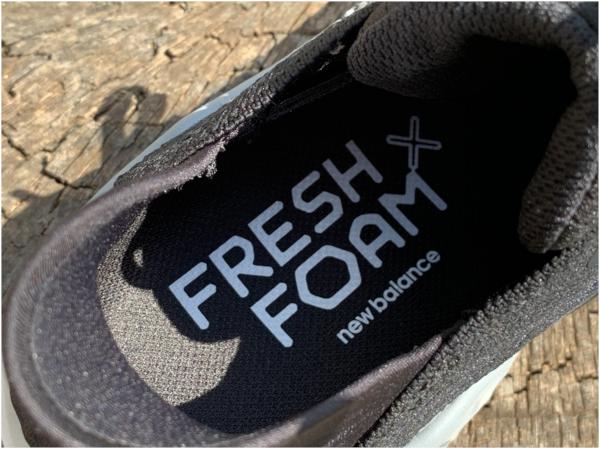 Likes
Immaculate upper
Lightweight for such a thick midsole
Very stable
Thick Ortholite insole
Dislikes
Not super soft like it should be
The outsole is not very durable
Lumpy forefoot transitions
Verdict
Overall, the 1080 v10 is a solid trainer and, as a whole, is greater than the sum of its parts. One can't help feeling that the 1080 v10's superb upper is let down by its too-responsive midsole.
If I were responsible for designing the 1080 v10, I would have put the 1080 v10's upper on the Propel's Fuelcell midsole. That would have been the perfect shoe.
If New Balance continues to use Fresh Foam X on the 1080 v11, they must make it softer and bouncier. The upper doesn't need any refinements. The outsole needs to be changed to a smoother, less lumpy and more durable rubber layout.
The 1080 v10 is a fantastic do-it-all shoe. The problem is that the 1080 is not supposed to be that. The 1080 is supposed to be a max cushioned long-distance cruiser. New Balance has other do-it-all shoes such as the 880 and the Beacon.
The 1080 v10's biggest crime is that it doesn't know what kind of running shoe category it falls into. I'm not quite sure where the1080 v10 will fit in my shoe rotation.
For tempo or fartlek workouts, I prefer the Pegasus Turbo 2 or the Floatride Run Fast. For super long distances, I prefer the Propel, Clifton 6, or Cumulus 21.
For daily training, I prefer the GlideRide or the Forever Floatride Energy. Perhaps I will wear them casually because they are hands down the best looking shoes I own.
The New Balance Fresh Foam 1080 v10 is the latest iteration of the staple max-cushion trainer in the New Balance Fresh Foam lineup.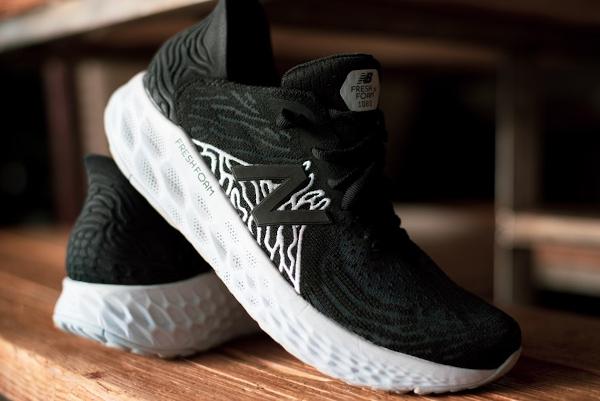 This version, however, is more than just an update with minor tweaks. It is an overhaul of the NB 1080 with a new upper material, sleek design, and updated Fresh Foam X cushioning.
The question is, did they change it for the better? If you ask me, I like it, but it wasn't an improvement in performance. However, there are some updates that I really like and that I think were major improvements over prior versions.
In short: the upper is a fantastic update that cradles your foot securely and feels like a pair of good stretchy pants around the toes.
I ran plenty of miles, and my toes were able to move around and didn't feel cramped. Despite the roominess/stretchiness of the toe box, I still felt like I had a secure fit in the heel/midfoot.
The ride of the midsole is responsive without feeling too stiff. It isn't my favorite shoe for longer runs, which was true of prior versions, but it's a good shoe for those daily aerobic/easy days.
If they can put this upper on the 1080 v8 midsole, or the Hoka Clifton 6 midsole, or the Pegasus Turbo midsole. It would probably be a shoe I wore until it disintegrated.
The thing that kept it from being my go-to shoe was the upturned design of the toe caused discomfort on my long runs. For more details on the 1080 v10, continue below.
Construction and design
What a difference a year makes! Version 10 is like the version 9 has gone through a bad breakup and hit the gym really hard to get a new look. It's very different from prior versions of the 1080.
The upper appears to be a two-piece construction with the heel separate from the rest of the upper. The heel, according to NB, is 3D printed—super fancy.
The heel is also padded along the interior, for added comfort, but it is not too padded that it starts to break down with age. It is subtle cushioning encased in a more stretchy material, so it's not too bulky.
The heel, like a lot of shoes nowadays, has a heel that transitions up into a flare around the Achilles. This version is not distracting and did not cause any irritation or blisters, unlike some other models out there (you know who you are).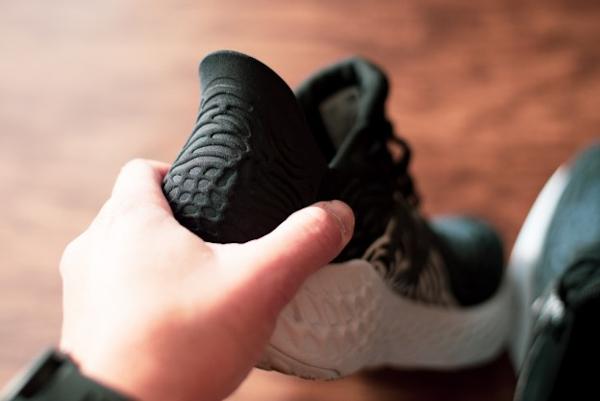 To get your midfoot locked down, the 1080 v10 does not employ a separate overlay, Flywire system, or distracting overlays. Rather, the logo on the shoe is one piece of the system
It includes the stitching around the midfoot that gets your foot secure to the shoe without adding distracting pieces or more weight—since this shoe does not need to be any heavier than it already is.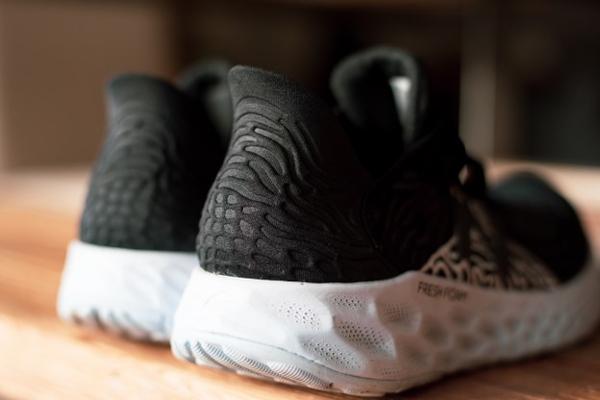 The rest of the upper apart from the heel and midfoot are the upper components of my dreams. The stretchy material that is also breathable is wonderful.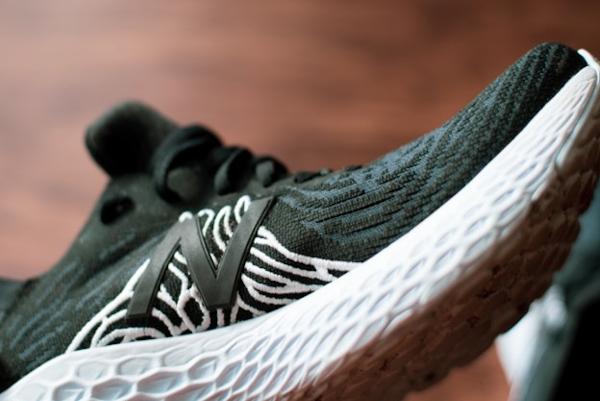 The slightly padded gusseted tongue is just cushioned enough that it is not bulky but keeps you from feeling the laces (which are flat laces, and they are fantastic).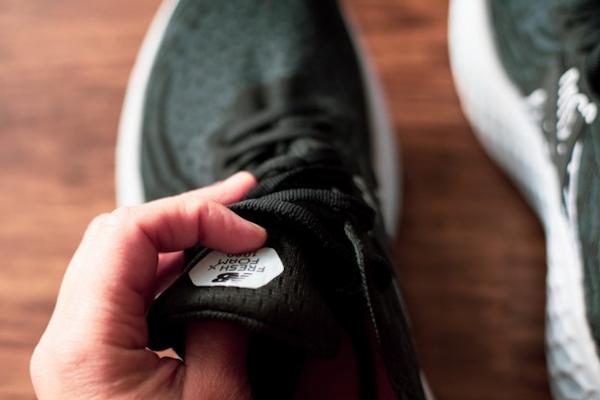 The midsole is entirely Fresh Foam X material. It is an updated Foam material that is slightly different than other iterations of the midsole like the Fresh Foam GC in the Beacon.
I am not a materials engineer, but I do know that this midsole was able to absorb the impact, but still felt quite peppy. There is a reported 8mm drop, but I found that the biggest difference in the heel to the forefoot is not the drop, but the construction of the midsole from the forefoot to the tip.
The midfoot tapers upward to the toe and creates a subtle elf-shoe upturn. Needless to say, I think that this design choice made for a suboptimal ride on an otherwise comfortable midsole.
Fit/performance/durability
The step-in comfort of the shoe when I first put it on was quite nice. I bought this shoe only after trying on five different pairs of different makes/models at the store.
This shoe stood out when I started walking in it and then jogged around the store and treadmill (also in the store). From the first step, I could feel the cushion, but I also felt a really nice rebound feeling.
This shoe definitely had a pop to it, and that is what sold me on this shoe since I am always looking for a well-cushioned shoe to add to my rotation for long runs and daily training. As I started picking up the mileage though, I found that my feet were really sore afterwards.
After 70+ miles, I really narrowed it down to the fact that the upturned design of the shoe, and the aforementioned rebound, created too much upward motion on my toes that it ended up hurting after a while.
This may be an issue that is really specific to my biomechanics, but I am not able to run in this shoe for very long runs. Full disclosure: I have a history of foot injuries and have had surgery. So, I may be more sensitive to this particular design.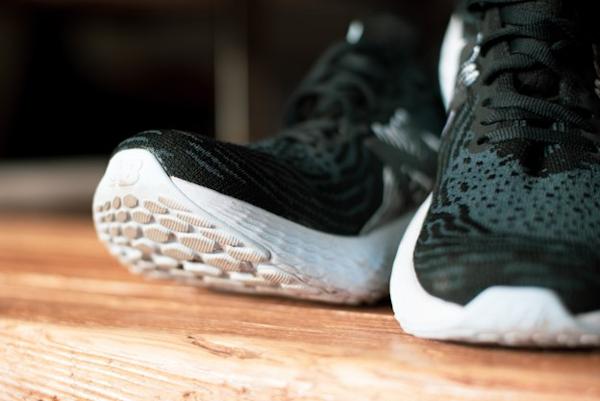 Other than not being able to run in the shoe for my long runs, I found that I was still able to use it as a daily trainer for my shorter runs and have been using it as an everyday or easy day shoe to great success.
Hence, this brings me to the overall durability. I have not seen any breakdown of the upper, midsole or outsole in all of the miles that I have put in the 1080 v10.
I have taken this pair on the roads, light trails and treadmills and it still feels great. I can probably get another 300 – 400 miles out of them, and that is saying a lot since some pairs barely make it to 250.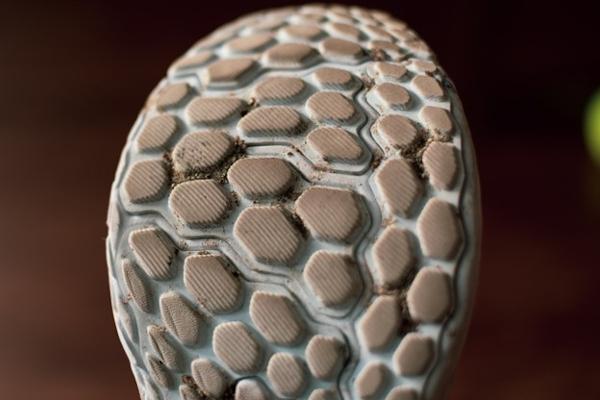 I think that this shoe is a solid daily trainer for most people, but if you have sensitive feet, probably not good for really long runs.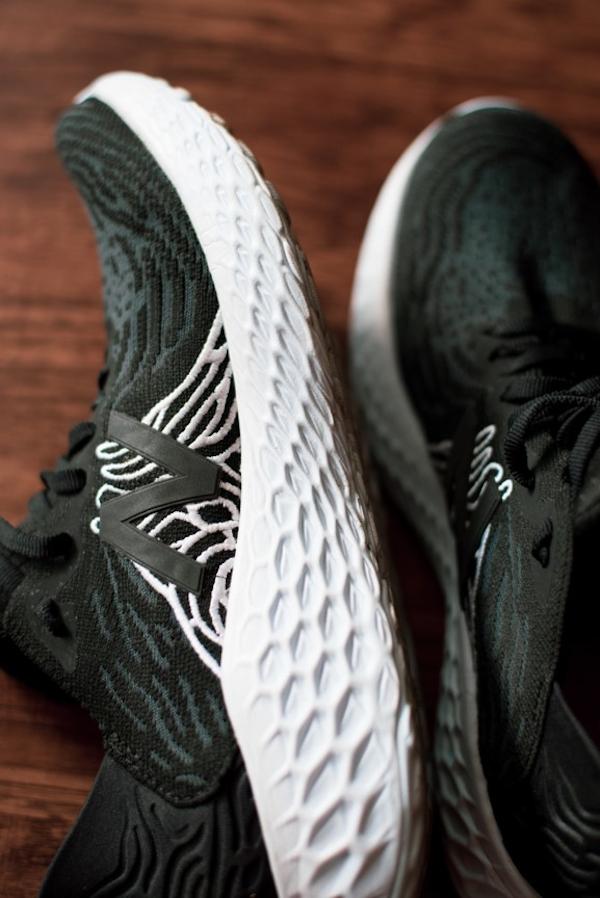 Pros
Upper is amazing
Good midsole cushioning
The shoe felt snappy for a max-cushion shoe
Upper is wonderful
Good midfoot lockdown
Not a lot of overlays that end up being distracting
Upper is glorious
Very durable outsole and midsole after 70+ miles
Cons
Upward toe design created pain in my foot
Cushioning did not feel as plush as prior versions
Sizing is not like prior versions. I had to go a full size up
On the pricier side of the market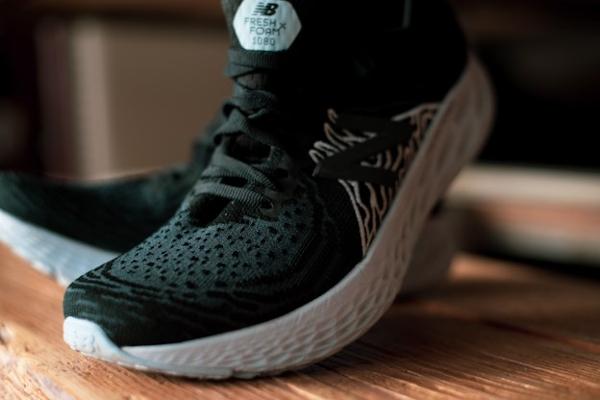 Overall, I like v10, but it is really a shame that I can't run in it for long distances due to the way the toe comes up. I am still running in it for my shorter runs, and I cannot say enough good things about what they have done with the upper.
This year, New Balance replaced its main foam - Fresh foam with Fresh foam X. And1080 v10 was the first shoe in their running shoe line up using the said technology.
This is followed by New Balance Beacon v3. Continue reading to find out what this new fresh foam 'X' is or just the same Fresh foam with a new name.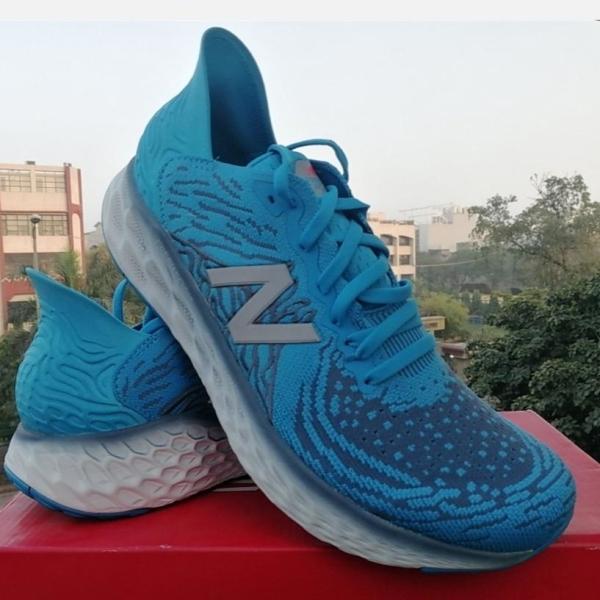 Upper
I must say New Balance has become the master of upper with the introduction of their Hypoknit Upper technology. Fresh Foam Zante was the first shoe with Hypoknit Upper.
This Hypoknit upper is by far the softest knit Upper I have tried. There is no cheap or scratchy feeling.
The New Balance has given a complete makeover to this year's model. Traditional mesh upper is replaced by Hypoknit Upper, which gives perfect fit - a little better than Primeknit 360 and far better than Flyknit.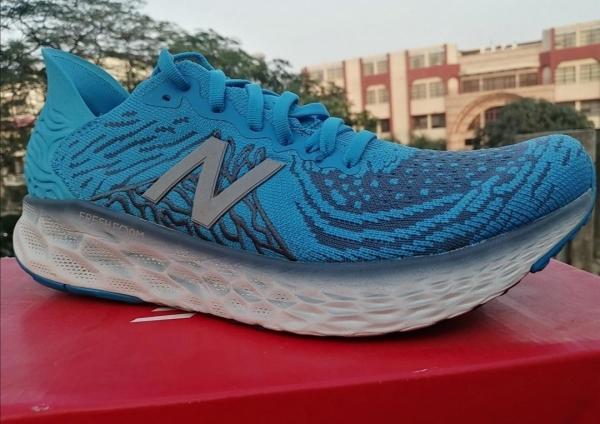 Hypoknit upper is snug around midfoot and gives a perfect stretch, and does not crunch toes. This knit upper has not shown any fraying, and the upper looks as fresh as new after 50-60 miles.
Upper has a reflective strip on the tongue and two trademarks 'N' logos on both sides for reflectivity at night. Knit is a mixture of two different colours and looks weird but looks good. Small laser cut holes are provided around the toe box for breathability.
Toe box
The toe box feels like it's custom-made for me, perfect in terms of length and width. Initially, during 3-4 runs, the upper bit my pinky toe. But after a few more runs, this bitting went away.
Heel counter
New Balance named this heel an ultra heel. I don't know what is ultra about this heel cup.
Heel support is provided by internal heel counter and has very soft padding, and it truly feels pillow-soft even though it is not heavily padded. The heel has an outward flare that prevents chafing.
The heel is snug and does not put extra pressure around the heel.
Tongue & lacing
In this era where most shoes have bootie construction, 1080 v10 chose the orthodox style. The tongue has the right amount of padding - not too much like Asics.
The 1080 v10 is gusseted, which eliminates the tongue slip and provides a better fit.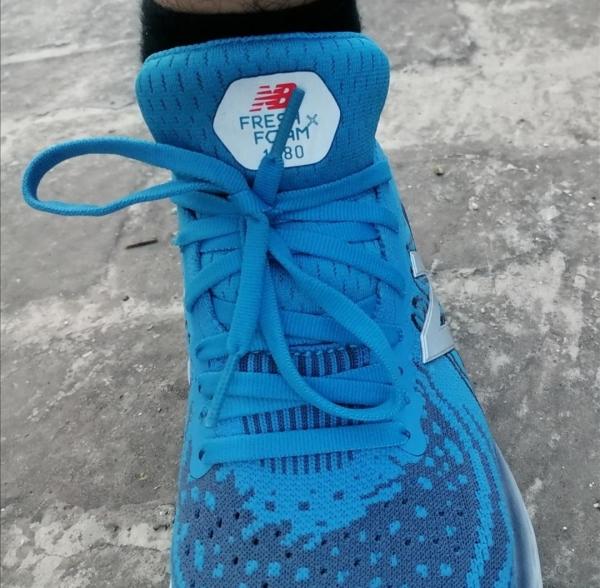 Lacing is pretty traditional, and the shoe has enough lace loops for any customization. The only thing I don't like is when the tongue protrudes upwards after tying the laces; this does not cause any issues though.
Midsole
Now coming onto the bread and butter of the shoe - the midsole. 1080 v10 features Fresh foam 'X,' which is supposed to be softer and more responsive than normal Fresh foam.
I had run in two New Balance shoes with Fresh foam. One was Zante Pursuit, and another one was Beacon v1. After trying both, I can confidently say that Fresh foam feels much softer and a tad more responsive compared to the earlier version.
The Fresh foam 'X' has sunk in feel while walking. As compared to normal Fresh foam midsole, this Fresh foam X midsole has laser-cut holes in them, which are very small in size.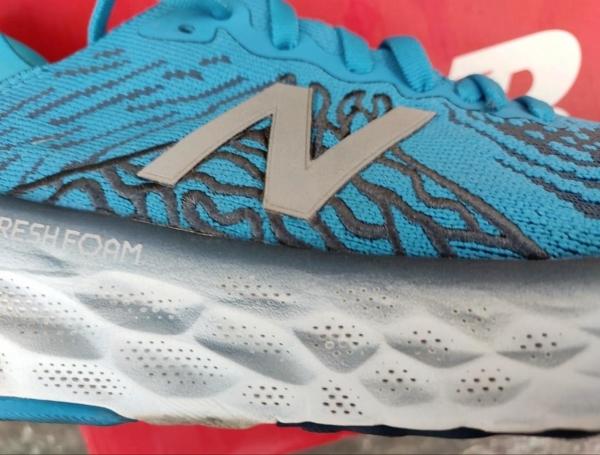 After running in them for 50-60 miles, the Fresh foam X midsole is still responsive and a little softer. Only time will tell if this midsole lasts longer than normal Fresh foam midsole or not.
I ran a half marathon in New Balance Beacon last year, which had Fresh foam in it. After crossing 15km mark, the midsole felt dead, and I also felt the same in this New Fresh foam X midsole.
After crossing 13-16km, the midsole felt dead, and the rocker shape of the shoe made the ride somewhat responsive and helped in a smoother transition.
Performance
Fresh Foam 'X' is not much different from the original Fresh foam. It is just a little softer ride, and responsiveness is almost the same.
I have used these shoes for almost every kind of run. They performed great for shorter runs, but when I used these shoes for long runs (greater than 15k), the Fresh foam midsole started feeling dead, and I felt pain in the forefoot.
I took them on multiple long runs, and every time I had the same experience. It might be only me, but I also felt pain in my shin.
To make sure that it is because of the shoe, I took Ultraboost 19 on a run. I did around 18km, and after daybreak, I took 1080 v10 and did 12k.
The next morning, I felt pain in my shin bones. I have Balance Fuelcell Prism and Rebel, and I have not faced any such issue with them.
Outsole
New balance 1080 v10 has blown rubber outsole to keep the shoe's weight as low as possible. Outsole cuts in the toe area and around the ball of the foot to increase the gait's flexibility and transition.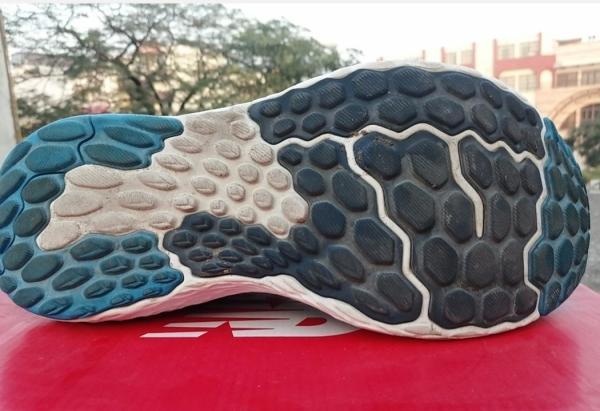 Durability-wise, this blown rubber outsole is outstanding. I do most of my runs on roads, and after covering 50-60 miles, the rubber in some areas are worn out.
The traction provided by this outsole is superb on dry roads and fine on wet pavements or roads, but tables turn when running wet grass. The outsole provides almost no grip on wet grass.
Durability
After using these shoes for 50-60 miles, I would say these are on par with its competitors. The Upper is in top-notch condition; the midsole is still as responsive as it was on first run, and the outsole has very minor wear and tear.
I think the upper is made to last more than 1000 miles, but I think the midsole and outsole will be out of their shape after 350-400 miles.
Style
Lookswise, I am totally satisfied except for the protruding tongue. The knit pattern is like deltas of river.
The midsole has sprayed paint on it, which also looks unique. There are numerous small holes in the midsole that I am not sure about. Is it because of the new Fresh foam 'X' compound or done intentionally?
Pros
Lightweight
Amazing Hypoknit upper
Looks modern
Cons
Fresh foam x is not resilient
Below average traction on a wet surface
Bottom line
New Balance has made this new Fresh foam 'X' compound better than the earlier version, but I don't think this shoe fulfills its purpose.
It is made for long runs, but the midsole loses its responsiveness after 9-12 miles. This shoe is best for those runners who want lightweight, high cushioned shoes not exceeding a half marathon run.
Overall, I think 1080 v10 is better than other high cushioned shoes out there in the market. It is lightweight, cushioned, good looking, but the Fresh foam X is not as resilient as boost or react. I will pick Ultraboost over 1080 v10 any day for long run.
The New Balance 1080 v10, one of the hottest shoes of 2019, has a lot going for it. I bought the shoe based on its reputation for being a revolutionary redesign from its predecessors and because I had enjoyed previous fittings of the v9.
Did this shoe live up to the hype or let me down? After logging over 200 miles with my pair, I have plenty to report on the matter!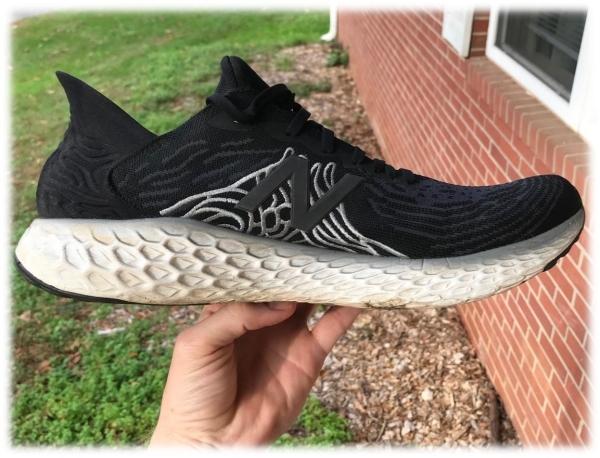 I bought these shoes around the earlier stages of the pandemic lockdown. Online shopping was nuts then, and these were probably the third pair I had purchased online and tried out.
I wasn't planning on ordering anything after this pair, though, as I had heard so many good things about the shoe's durability and high level of comfort. I was preparing to run my first marathon, and these seemed like a great fit on paper.
Luckily, they were a good enough fit on my feet as well, and I was satisfied enough to keep them in the rotation.
Style
New Balance upped the Zante with this redesign, as the v9 and all former iterations of this shoe have been pretty barebones with the exception of the inventively comfy Fresh Foam soles.
The pair I ordered, as you can tell, is a pretty basic black and white colorway.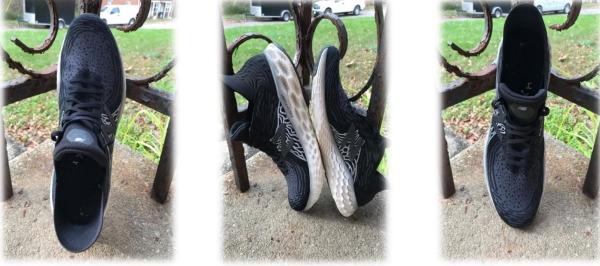 The volcano design pictured is standard to all available options. The other options packed more flair than the ones I ordered (black with flame-colored volcano, red with black volcano, blue with black volcano, white with lime green volcano).
In my opinion, the volcano was a bit of an immature design choice, and the shoe deserves better. I'm not entirely sure what New Balance was going for with that design choice, but my advice to myself was to stick with the most basic looking design on this one.e
I like the way the shoe looks overall, but I can only describe it as my "tank" shoes, for lack of a better word. These things are massive (and that's saying something because I'm used to wearing a size 12.5!).
Thankfully their size does little to detract from their slick style, and I am pleased with the neutral look of the shoe (not too flashy or aggressive, but not what you would expect from your dad's white New Balances either).
That being said, if you're going to throw a volcano on your flagship running shoe, might you have spent your time making the 1080 v10's stand out a bit more?
Performance
It's difficult to describe how the shoe fits. On my foot, I felt that I wanted less length and more width, as I can feel myself sliding forward every now and then but also feel that I am restricted around the middle of my foot.
The shoes lace up well, and I never felt that I needed to do anything fancy to keep pressure off of the top of my foot. You can tie these shoes as tight as you want; the tongue has enough cushion to keep your feet unhindered by tightness.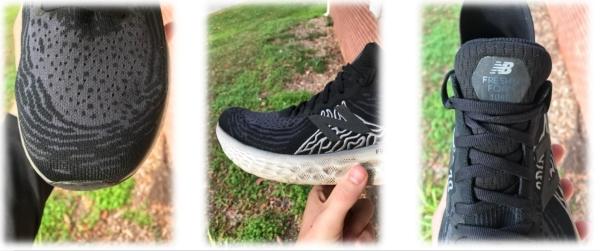 Taking the shoes out on a run, I can surely say they lived up to the hype for cushion.
I typically reserve these shoes for runs over 6 miles, and 6-10 miles is the sweet spot for me in these. My feet always feel cushioned, and I have never experienced any joint pain while using them.
The soles are so plush that I feel sluggish running in them, but that is a fair trade-off for more comfortable miles.
I would not recommend trying to PR in these, but if you're up for your first half marathon or marathon and need something you can rely on for the distance, the New Balance 1080 v10 will get the job done.

Pros
Superb cushioning that will protect your feet and joints on very long runs
Snug fit in the middle of the shoe
Tongue inhibits restriction, allowing your feet to be locked in tight without pain
Lacing is easy and holds well
Cons
The shoe feels too long, foot slipping can happen and will encourage you to wear them too tight
These heavy shoes will make you feel more sluggish when you run
Overall, The New Balance 1080 v10 is an ideal long-run trainer. While you log 3-5 mile runs in your daily trainers, you can swap in these pillows for a nice long run.
I use them solely for that exact purpose, and they have done well.
Durability
The New Balance 1080 v10s have held up well in the 200+ miles of use that I've given them. They show minimal wear, and for a good reason- the fresh foam material of the outsoles holds up well against road terrain.
There is some sign of wear in certain spots that highlight my own running pattern, but these isolated places are not worthy of consideration in my overall estimation of how well the shoes have done and will continue to do.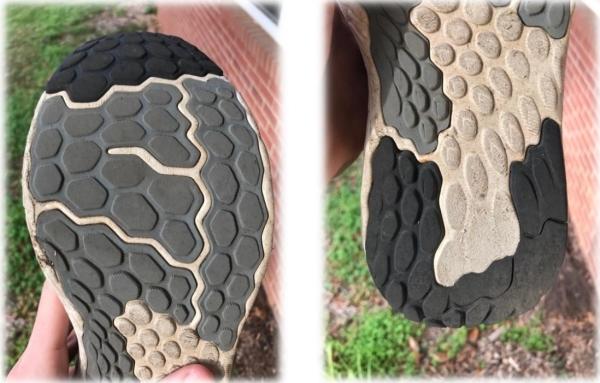 This pair should last me as long yet as they have already, meaning that the major hype point around these shoes (that they are very durable) proves to be true. I don't see myself retiring these shoes any time soon.
I do wish the upper material kept a cleaner look. It seems that since New Balance opted for a medium-thickness upper, they also opted for an upper that doesn't really provide much in the way of scuff protection.
Cleaning these guys is a workout in itself, mostly due to the beveled cell design of the side of the soles and the volcano design on the uppers.
Lasting impression
My review may seem skewed negatively toward the New Balance 1080 v10, but my overall experience with these shoes has been positive.
I don't get excited to run in them anymore, but I certainly can depend on them for my long runs.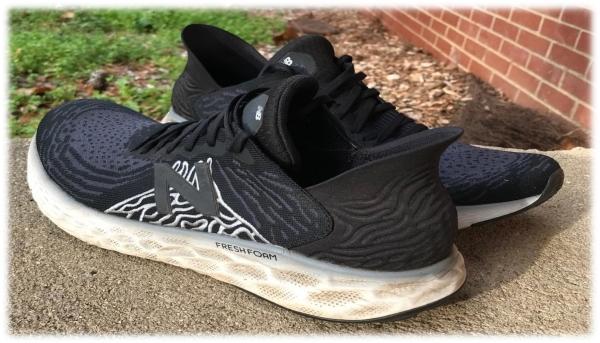 They are a staple in my shoe rotation and will remain that way until I wear them out.
Perhaps my pushback in this review is due to having been overhyped about these shoes from the beginning, but I feel it is a fair assessment to give them praise without going overboard.
Conclusion
If you want to jump on the hype train and grab a pair of New Balance 1080 v10s, I welcome you to it.
I would wait for that train's tickets to go down a bit in price, and I would recommend fitting these shoes on in person before making any indulgent decisions to buy them online (like I did).
However, if you do go through with getting these shoes, you won't be sorry. They will last you a very long time, and there will never be a long run that you finish that leaves you thinking, "man, these shoes just can't handle mileage well."
I believe that you won't find anything revolutionary with the New Balance 1080v10, but you will find satisfaction in having a workhorse of a shoe that gets the job done without fail.
I purchased a pair of New Balance 1080s V10 two months ago. Reading and listening to reviews across websites, runners have their favored brands and models, and they often stick with these from one year to the next.
My approach to shoe selection is a little more eclectic; I train with several brands within non-winter and winter running rotations. Characteristics of heel offset, grip, length of run, and wear and tear on my master runner's body all come into play in the daily choice of shoe brand and model.
My approach to shoes has, until recently, helped me stay on the roads, where I religiously run 70-80 km each week.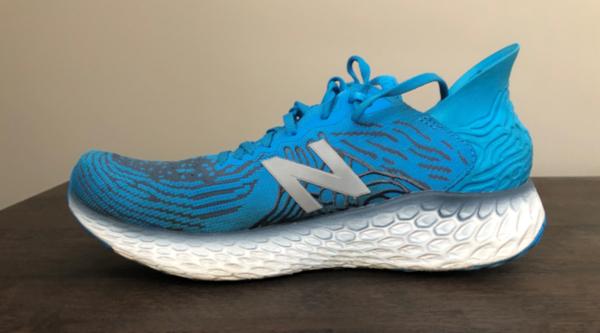 I am a former national team – major games athlete from the sport of equestrian, long retired. Since that point, I have worked extensively with Olympic and professional athletes in the sport sciences.
I have traveled with national teams to almost every successive major international event since 1995. After an athletic career, I became physically inactive for a lengthy period of time.
I resumed running in 2014, and by 2015, ran my first half marathon in a time of 1:45. Since then, now at the age of 54, my PBs have dropped below 1:30, and I continue to improve.
However, Achilles' problems have persisted from my previous athletic career as an equestrian, where I trained daily with hyperextended Achilles. Since then, despite running in a relatively low offset running shoes of 4mm, I've had yearly flare-ups.
Partway through a random run, I would pull up and hobble home. Then, a week of inactivity would ensue, followed by a return to running.
The most recent flare up began last December, when I was on vacation for end of year holidays. I ran 10 km in winter, hard-packed snow conditions on the shoulder of a road.
Part way through, I felt my Achilles tightening up, and by the end of the run, I knew I should have turned around much sooner. For the first time in my running history, I was sidelined for longer than one week.
From December through February, I stayed active on an elliptical machine in a sterile gym environment – something I hated but rationalized as short-term. However, I was unable to run on the road, even for short distances of 200m until mid March.
Like many runners before me, very early on into an injury cycle, I went to my local running shoe store in search of a new shoe to resolve tenderness through purchase power.
The hope was a speedy return to play. I tried on several shoes with middle to high degrees of heel offset. Given the tenderness in my Achilles, it seemed that even with the heel lock in use, there was still too much slippage in almost every shoe.
There was one exception – the New Balance 1080 V10. I find that the newest 1080 version is, in many ways, a game-changer for runners with recurring Achilles injuries due to its overall construction, discussed below.
Specs
| | |
| --- | --- |
| Offset | 8mm (approximate drop) |
| Weight | 9.5 ozs (men's size 9) 8 ozs (women's size 8) |
| Stack height | heel 30mm, forefoot 22mm |
| Terrain | road |
| Stability | neutral |
| Sizing | true to size |
Upper
Much has already been written about the shoe's upper. There are a few key points worth noting. First, this shoe has a Hypoknit -upper construction, with varying degrees of material thickness throughout its knit.
The shoe stretches where it needs to stretch, such as in the forefoot, and is firmer around the mid-foot area. A second noteworthy quality targets the reason why I wrote this review - the shoe's heel cup - has been completely redesigned to the point where lock down is inevitable.
For a runner challenged by a tight or touchy Achilles, any form of heel slippage can almost immediately aggravate a recurring injury.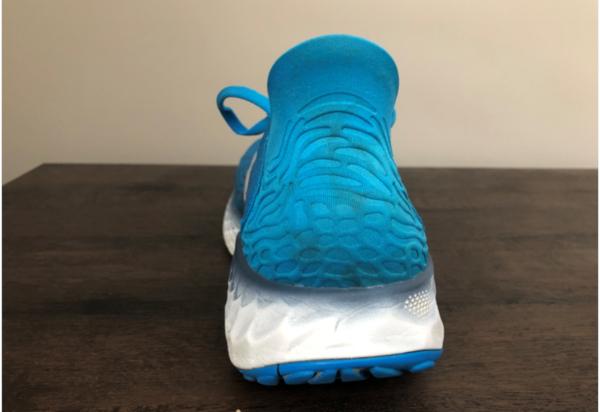 Furthermore, the top part of the broader heel construction, termed the "Ultra Heel" curves away from the Achilles, ensuring no contact during any part of the gait cycle.
I find this shoe's upper the most comfortable I have ever encountered. It's snug in the heel cup and flared out where I am most susceptible to injury.
I did not find that the upper caused any irritations. However, there were a few limitations. There were runs when I experienced hotspots just below the ankle.
I would stop and readjust my lacing. Furthermore, the manner in which the largest portion of the shoe joins with the heel section leaves the ankle area exposed and entirely unsupported.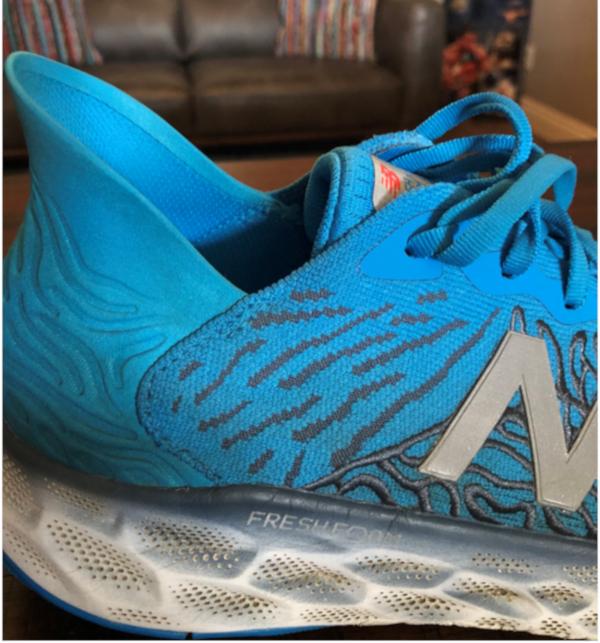 Eventually, I ran in thicker socks, which solved the hotspot. And personally, there was no need for a shoe that reinforces a stabilized ankle.
The third weakness is aesthetic. The shoe's tongue is slightly too long, very thinly padded, and unattractive.
Perhaps the next iteration will right the minor limitations in the upper, none of which are deal-breakers. The color choices are fine, but not exceptional, though definitely limited.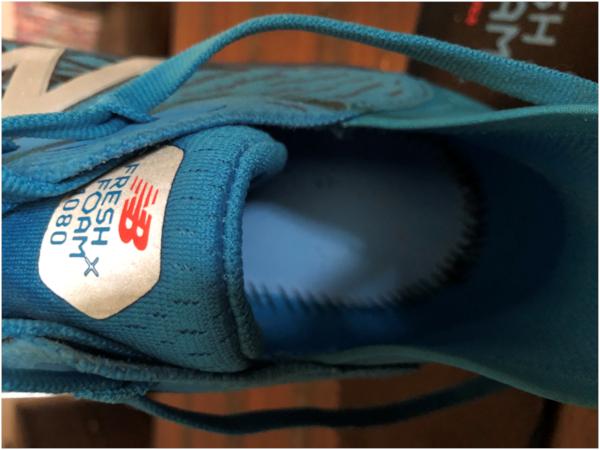 Insole
The footbed is extremely comfortable. I find that my foot sits in the shoe as opposed to other very popular, lightweight, high-cushioned shoes, where the foot rests on top of the shoe.
Cushioning is a treasured quality among master level athletes. Many of whom have wear and tear on their bodies caused by extensive running, a previous athletic history from another sport, and/or general daily use.
The manner in which the footbed construction (including its Ortholite insole), permits comfort in narrow to normal width forefeet is exemplary. The shoe also comes in wider versions, as needed for those with wider feet.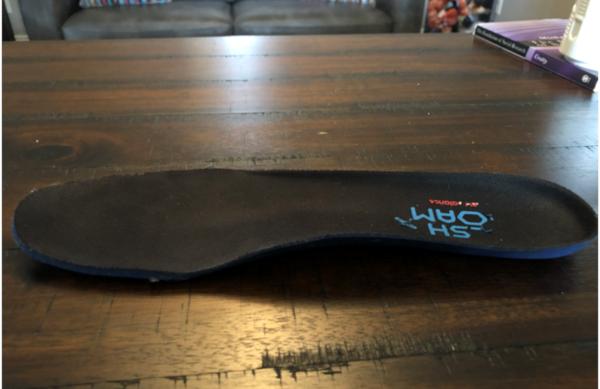 The shoe's sole unit is well made, based on a new design. When running in the shoe, I find myself harkening back to earlier versions of the Hoka Clifton, where the rockered geometry was legendary.
Consumers will likely be told in stores that the 1080 V10 is designed for long runs; I tend to agree.
I have run past 21 km on long run days. The outcome has consistently been faster times with the same heart rate variability as those previously logged in other plush shoes.
The Fresh Foam X is impervious to the Northern Canadian cold – it remains soft and forgiving even in temperatures below -20 C. The midsole feels bouncy and rebounds extremely well regardless of temperature and regardless of the length of run.
My knees have not become sore, even in the final km's, to the point where I finish most runs at below a 6:30/mile pace just because of the sheer comfort and ease associated with the shoe.
The following day, I took a recovery run because my legs are still fresh, though recovery runs are often in even softer shoes, with less rebound.
Circling back to this shoe's sole unit, I find that it matches well with my mid-foot strike. I could easily match with forefoot runners, given the 8mm - medium heel offset.
To present, I have put on slightly more than 150 km on this shoe. I first chose the shoe as part of my running rotation, but not for my longest runs because others seemed softer in terms of landing.
However, I now use these shoes so often that I find the other very popular high cushioned shoes resting in the closet – the other offerings lead to more effort exertion within runs.
The shoes cushioning might not be as soft as a few others go to high cushioned options, but the shoe's geometry coupled with the rebound contributes to effortless running.
This shoe feels lighter than its weight suggests (see statistics below), to the point where I am seriously thinking about switching out previous go to half-marathon racing shoes for these shoes in preparation for a BQ marathon.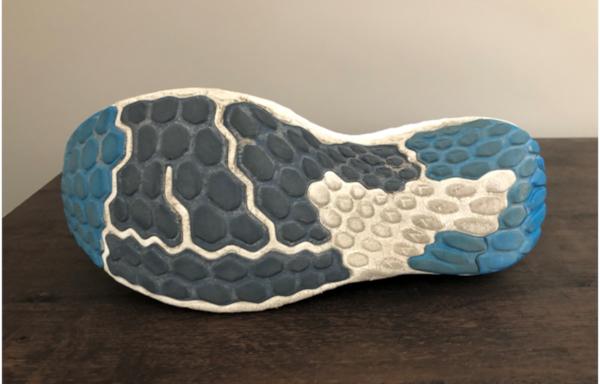 My only complaint with the shoe's sole construction is the limited material protecting the outsole. These shoes will likely last 300 km only.
If you are looking for a shoe that lasts beyond 500 km, these shoes will not meet your expectations. Also, if you are seeking out a shoe to run on hard-packed trails, the sole will wear down even faster.
On the other hand, if you are looking for a high quality, relatively light shoe with versatility and comfort that could protect your joints and ensure the highest level of heel lockdown, the 1080 V10 should be given a very serious look.
The financial cost is steep, but in this case, cost equates with a top-notch highly cushioned, well-constructed running shoe for high distance runners of all levels.
Conclusion
I have obviously returned back to road running, and we are now into May weather. Yesterday and today, we received more snow in Northern Ontario, Canada. I took these shoes out for my early morning run before work both days, and there was, as usual, no slippage on asphalt.
Though I was only running quick 10 km, yet again, I grabbed the1080's; they are my favorite over any other makes and models for daily double-digit distances. My Achilles are sound, healthy, healed, and strong, due to physiotherapy, strengthening exercises, and this shoe model.
Based on the vast number of options, I have experimented with to improve my fitness and racing times since 2015, these are the best offering to date – well done New Balance.
My biggest hope is that the current make and model continues on its most recent trajectory, toward a delicate, though correctly conceived balance of weight, cushioning, and rebound.
In recent years, New Balance has, without a doubt grown significantly in the running industry, especially with its sponsorship of high-profile events such as the English Schools Cross Country Championships.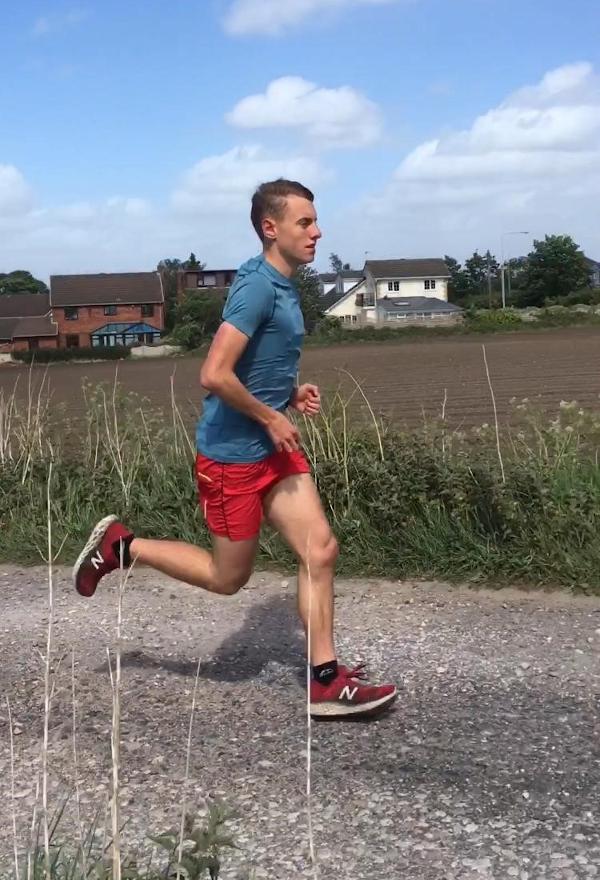 First impression and appearance
I have often used a local running shop to get fitted for shoes using a gait. Unfortunately, I have still had issues with the majority of these shoes, and I think this is mainly due to the lack of wide-fitting shoes that shops tend to stock since runners with wide feet like myself are a niche market.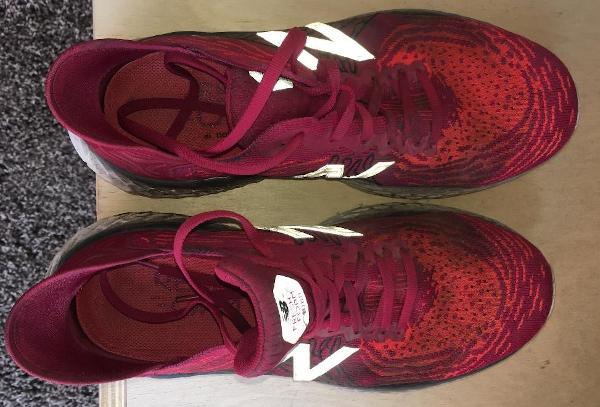 Having previously been a national level triathlete, I have had to run without socks on many occasions. This has resulted in some excruciating blisters and loss of skin.
Hence, finding a wide-fitting but also versatile and quick road shoe has been a goal of mine for over six years now.
This is my second time running in New Balance shoes. Previously, I wore the New Balance Zante v4 but had to retire them early due to lack of comfort and holes in the shoes after just a few months of wear.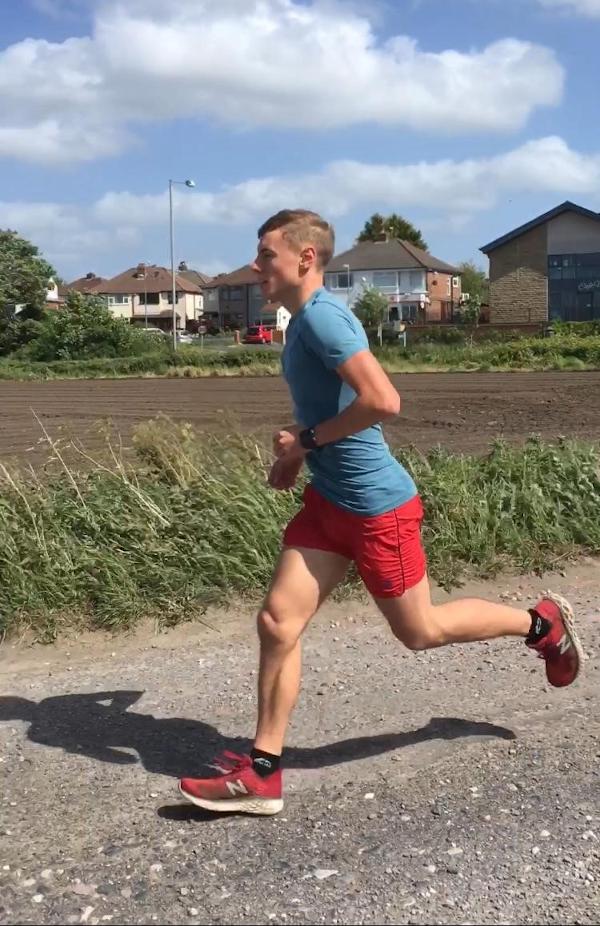 Having researched thoroughly on the internet for a pair wide fitting pair, I came across the New Balance Fresh Foam 1080v10 shoes. It is fair to say they have not disappointed so far.
This has been a great relief as I have flirted with many different brands over the years without success and seem to have finally found a winner for width in these running shoes.
Price: £135
At way over £100, this New Balance model is the most expensive pair of running shoes I have ever bought. However, after over 500 miles in the first five months, the wear and tear are currently very minimal on the shoe.
As a university student, budgeting is crucial. And for anyone willing to break the bank a little as I did, the initial high price is undoubtedly worth it for the comfort and durability of the shoe in the long-term.
Width, fit, and comfort
As demonstrated by the photos, the shoe is extremely wide as I ordered a width of 4E (which on the New Balance is described as extra-wide). When purchasing, I ordered a width of 2E since this was also available at the time, but I realised these shoes were too narrow within seconds of putting them on.
I would strongly suggest doing this if you have wide feet, especially during this period of uncertainty when online ordering is the only option. Ordering a few pairs is important as the widths of different brands varies significantly as I have found in the past.
However, ensure that the website you are purchasing from offers free returns so you can obtain a full refund.
The shoe is so comfortable and a blessing for someone like myself, who struggles with narrow shoes. I have worn the shoe for other daily activities, including gardening, gym exercises, and walks.
This has been especially important as with previous shoes I have had, I would take them off as soon as physically possible after a run, even if I had to put them back on just to relieve pain.
The bright red pair that I have, sadly, isn't the best option for using elsewhere such as in restaurants or nicer places. But, next time, I would purchase a more neutral colour to enable this since they are unbelievably comfortable.
Shoe angle from above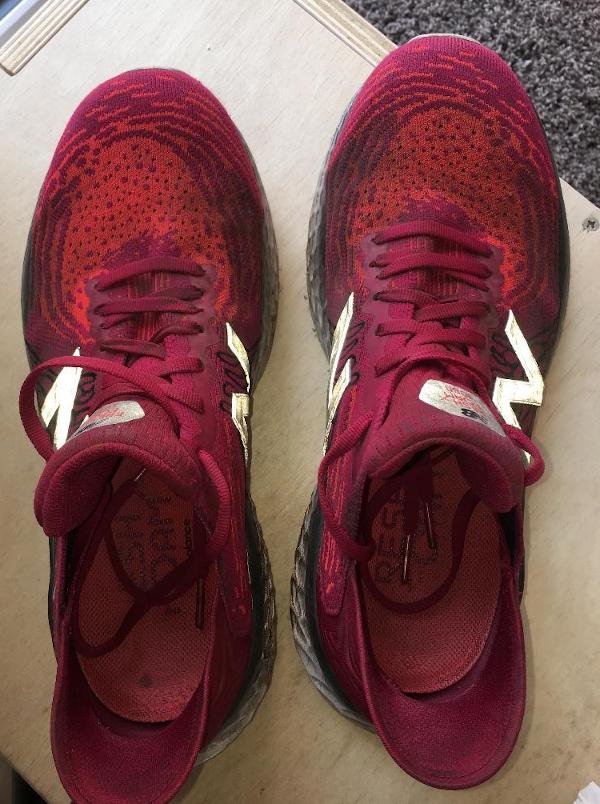 No holes!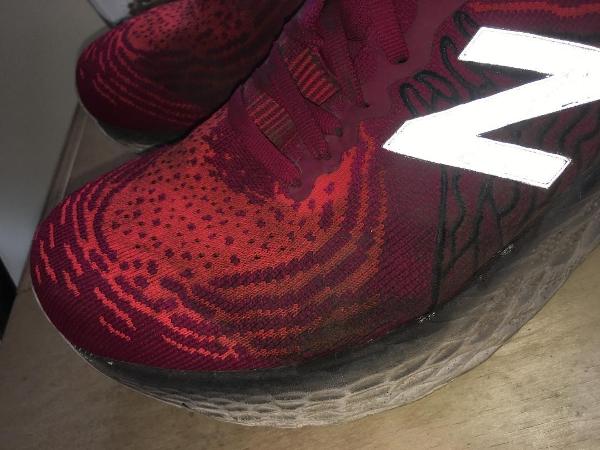 Shoe specs
Brand: New Balance
Model: Fresh Foam1080v10
Colorway: Neo Crimson with Neo Flame & Black
Weight: 286 grams
Heel drop: 8 mm
Midsole: Fresh foam
Outsole: Blown rubber
Upper
The upper of the Fresh Foam 1080v10 is made out of Hypoknit material. This material has been excellent for the fit to my wide feet as the shoes stretch to adapt to the foot shape. It almost feels like running in socks to an extent.
This material is also very breathable and lightweight thanks to the soft fitting knit, which means my feet have been well ventilated, even in recent workouts completed in 23°C.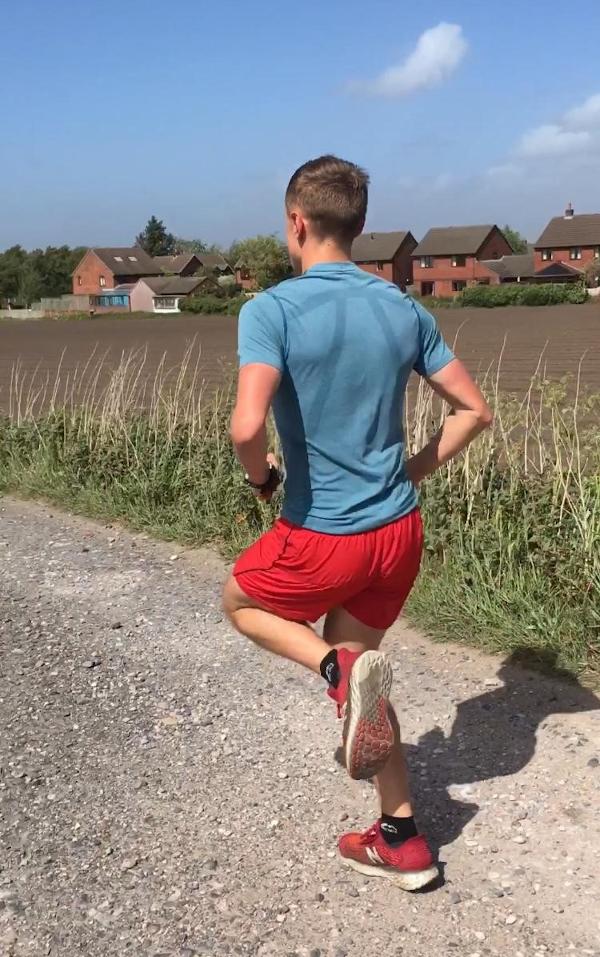 Up to now, this has also been the first running shoe in which I have experienced no blisters or holes.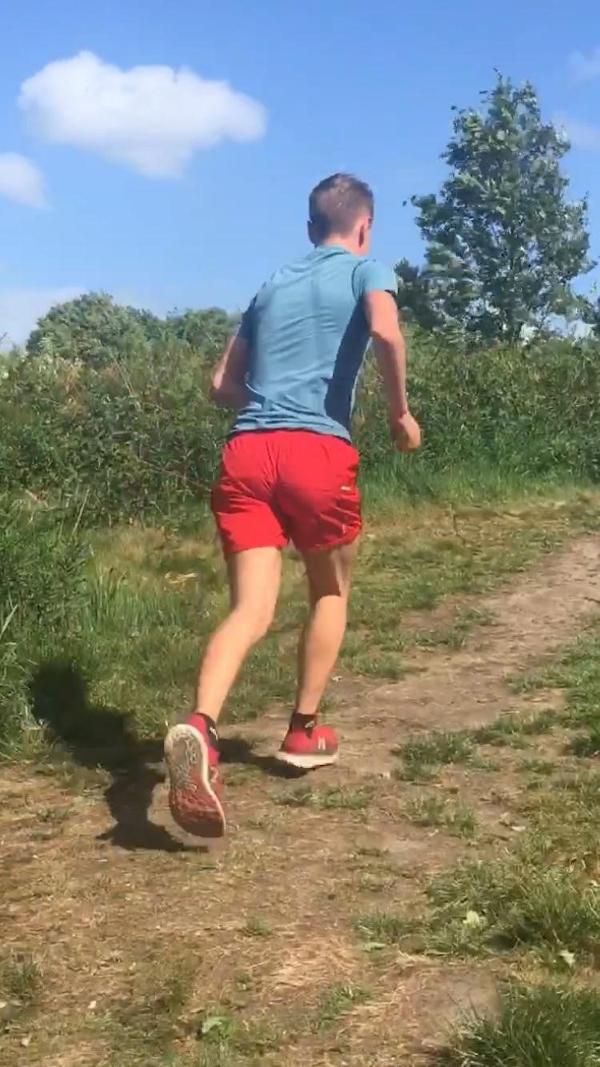 Midsole/outsole
The midsole cushioning of the shoes is fresh foam, which New Balance state is used to 'deliver an ultra-cushioned, lightweight ride'. Given a large amount of cushioning that the shoe possesses, the shoe is very light and 'sock-like feel' offers fluidity also.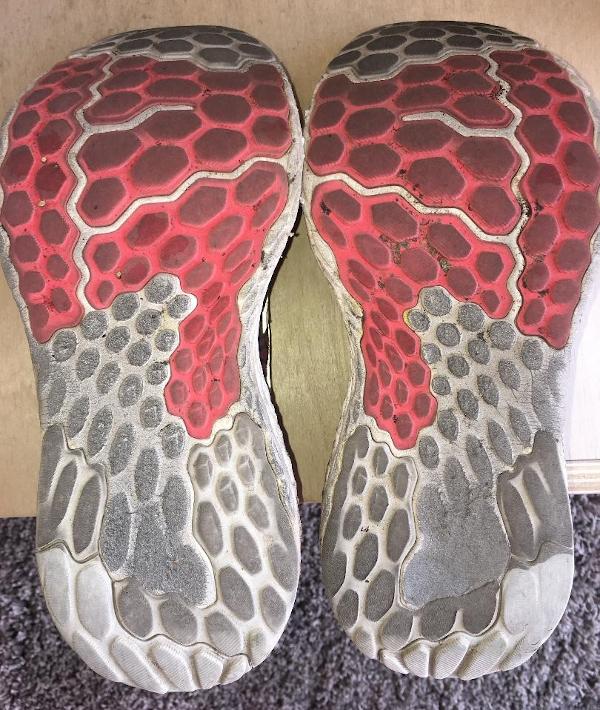 On the other hand, one issue I have with the outsole is the lack of flexibility. This lack of responsiveness limits the versatility of the shoe on trails, especially uneven ones which I tend to run on in spring/summer months when they are dry.
Here is the lack of flexibility demonstrated in this picture below: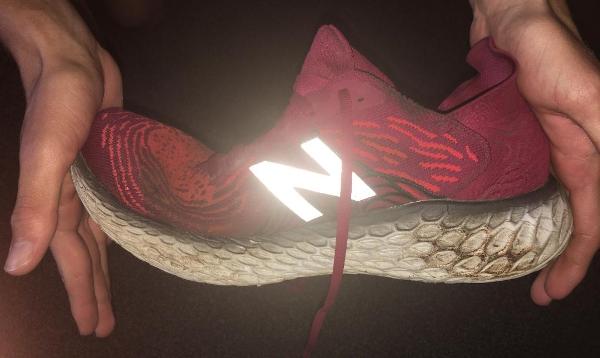 Heel
The ultra heel design of the shoe means it is quite snug in the heel part of the shoe. However, one key limitation is that I have experienced hotspots on the outside of my ankle occasionally.
To counter this, re-lacing my shoelaces helped the majority of the time. But it is still an inconvenience.
Even for a runner who has never encountered injuries around the heel or ankle area, the rigidity of the "ultra heel" has led to a couple of days out from time to time with a sore ankle, most notably after longer runs.
Rigid heel which fixes the ankle as shown in the picture below: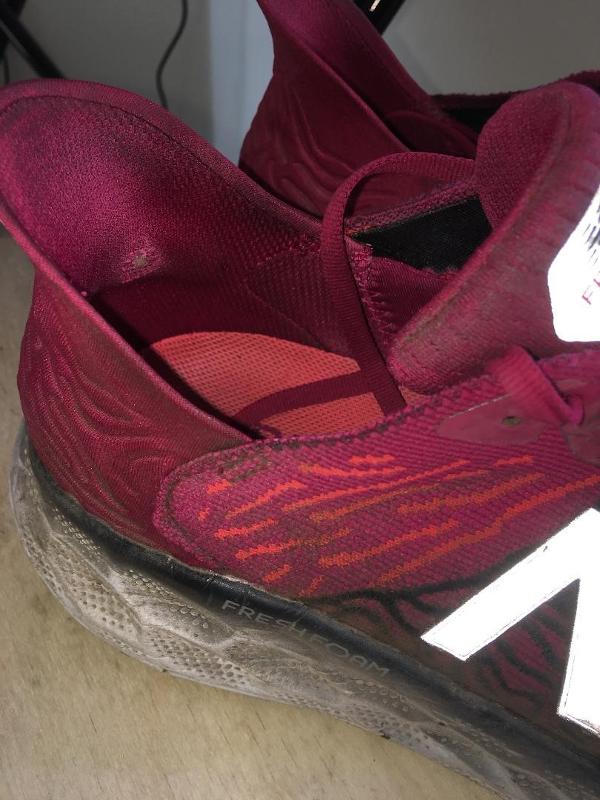 Pros
A comfortable, versatile shoe, which can easily adapt from short speed sessions to longer trail/off-road runs
The first shoe I have ever had in which there are no holes after the first few months.
The shoe still feels relatively new, noticeably a lack of wear on the sole of the shoe, especially in comparison with other shoes I have worn in the past.
Cons
Have suffered from two bruised toenails in these five months, most likely caused by the loose-fitting at the front end of the shoe
Very expensive for a non-racing shoe
Rigid heel, which resulted in a few small minor ankle injuries especially after long runs
Good to know
The 10th edition of the New Balance Fresh Foam 1080 features an all-new design with premium comfort and responsiveness. This updated road running shoe aims to deliver a softer and bouncier ride.
The addition of the Fresh Foam X midsole foam enhances the shoe's cushioning quality. This midsole material offers a more energetic rebound, allowing the platform to provide a springier ride compared to its previous versions.
Infused into the midsole are the laser engravings that remove added weight. This technology makes the shoe more lightweight and flexible.
Providing great comfort and lockdown is the new stretchy engineered Hypoknit upper. The new upper material offers a soft and supportive fit.

The 10th version of the New Balance 1080 is available in standard shoe sizes, so those who desire to get a pair can use their usual sizing expectations. However, users are advised to try on the shoe first before purchasing to ensure the right fit. Consumers may also check the general feedback about sizing.
The technical components that affect the fit of the shoe include the Ortholite insole and Hypoknit upper, which aim to provide a comfortable in-shoe feel. Other elements are the padded tongue and traditional lacing system that offer a customized fit and added comfort.
This New Balance running shoe is also available in different colors and sizes for both men and women versions.
The outsole section of the New Balance Fresh Foam 1080 v10 is composed of a blown rubber material. This component is tasked to enhance the shoe's cushioning and responsiveness. It also offers excellent traction on various surfaces and reliable protection against abrasive elements.
The flex grooves incorporated into the shoe allow for more flexibility in the forefoot area. The grooves also improve the outsole's gripping performance.
The New Balance 1080 v10 utilizes the Fresh Foam X midsole for plush comfort. This new cushioning technology is engineered to deliver a more energetic rebound than its predecessor. This material is also responsible for providing a soft and responsive ride.
Enhancing this lightweight running shoe's flexibility are the laser engravings integrated into the lateral landing zone. The carvings on the midsole are designed to lessen the shoe's overall weight, allowing for a more efficient running experience. This technology also helps soften the landing.
The shoe also utilizes an Ortholite sockliner for added comfort. The sockliner also delivers significant moisture control to combat sweat. Other popular running shoes that use an Ortholite sockliner are the Brooks Transcend 6 and Asics Gel Contend 5.
The New Balance Fresh Foam 1080 v10 features a bootie construction for a soft and irritant-free wrap.
Engineered Hypoknit technology is utilized in the upper unit for cutting-edge comfort. Hypoknit technology ensures a more dynamic fit and provides optimum support for the foot.
The ultra heel integrated into the shoe offers a supportive fit. This component holds the heel comfortably in place to prevent the foot from sliding up and down while running.
The shoe's gusseted tongue and lacing system provide midfoot lockdown. These elements give a snugger fit and prevent the foot from quivering during the run.
The New Balance Fresh Foam 1080 v9, the predecessor of the New Balance Fresh Foam 1080 v10, is also a highly cushioned everyday running shoe. It features a similarly blown rubber outsole designed to boost the shoe's cushioning.
The main difference between these running shoes is the materials and technologies used in their outsole, midsole, and upper units.
Outsole
Blown rubber outsoles are integrated into the Fresh Foam 1080 v9 and Fresh Foam 1080 v10 for improved cushioning and responsiveness. The latest version, the Fresh Foam 1080 v10, uses an updated groove pattern that allows for greater flexibility and grip compared to its previous version.
Midsole
The Fresh Foam 1080 v9 utilizes the Fresh Foam midsole cushioning, while the Fresh Foam 1080 v10 uses the Fresh Foam X technology. The Fresh Foam X is the New Balance's latest foam midsole technology, making the Fresh Foam 1080 v10 softer and springier than its predecessor.
Additionally, the improved laser engravings on the Fresh Foam 1080 v10's midsole made it lighter and more flexible than the Fresh Foam 1080 v9.
Upper
The Fresh Foam 1080 v9 features an engineered mesh for improved breathability, while the Fresh Foam 1080 v10 uses the engineered Hypoknit technology for optimal support and dynamic fit. The Fresh Foam 1080 v10 also incorporates a more stylish, modern upper design.
How Fresh Foam 1080 v10 compares
Corescore: 54-57
3 shoes (0.32% of shoes)
Corescore: 58-61
6 shoes (0.64% of shoes)
Corescore: 62-65
16 shoes (2% of shoes)
Corescore: 66-69
18 shoes (2% of shoes)
Corescore: 70-73
53 shoes (6% of shoes)
Corescore: 74-77
102 shoes (11% of shoes)
Corescore: 78-81
242 shoes (26% of shoes)
Corescore: 82-85
242 shoes (26% of shoes)
Corescore: 86-89
195 shoes (21% of shoes)
Corescore: 90-94
59 shoes (6% of shoes)
Price: £40 - £70
114 shoes (12% of shoes)
Price: £70 - £100
269 shoes (29% of shoes)
Price: £100 - £130
272 shoes (29% of shoes)
Price: £130 - £160
170 shoes (18% of shoes)
Price: £160 - £190
60 shoes (6% of shoes)
Price: £190 - £220
37 shoes (4% of shoes)
Price: £220 - £240
10 shoes (1% of shoes)
Price: £250 - £270
1 shoes (0.11% of shoes)
Price: £270 - £300
2 shoes (0.21% of shoes)
Price: £300 - £330
1 shoes (0.11% of shoes)
Weight: 100g - 133g
6 shoes (0.77% of shoes)
Weight: 134g - 166g
16 shoes (2% of shoes)
Weight: 167g - 200g
41 shoes (5% of shoes)
Weight: 201g - 234g
114 shoes (15% of shoes)
Weight: 235g - 268g
195 shoes (25% of shoes)
Weight: 269g - 301g
212 shoes (27% of shoes)
Weight: 302g - 335g
134 shoes (17% of shoes)
Weight: 336g - 369g
47 shoes (6% of shoes)
Weight: 370g - 402g
12 shoes (2% of shoes)
Weight: 403g - 436g
3 shoes (0.38% of shoes)
Weight: 437g - 437g
1 shoes (0.13% of shoes)