6 Best Red Nike Basketball Shoes in 2022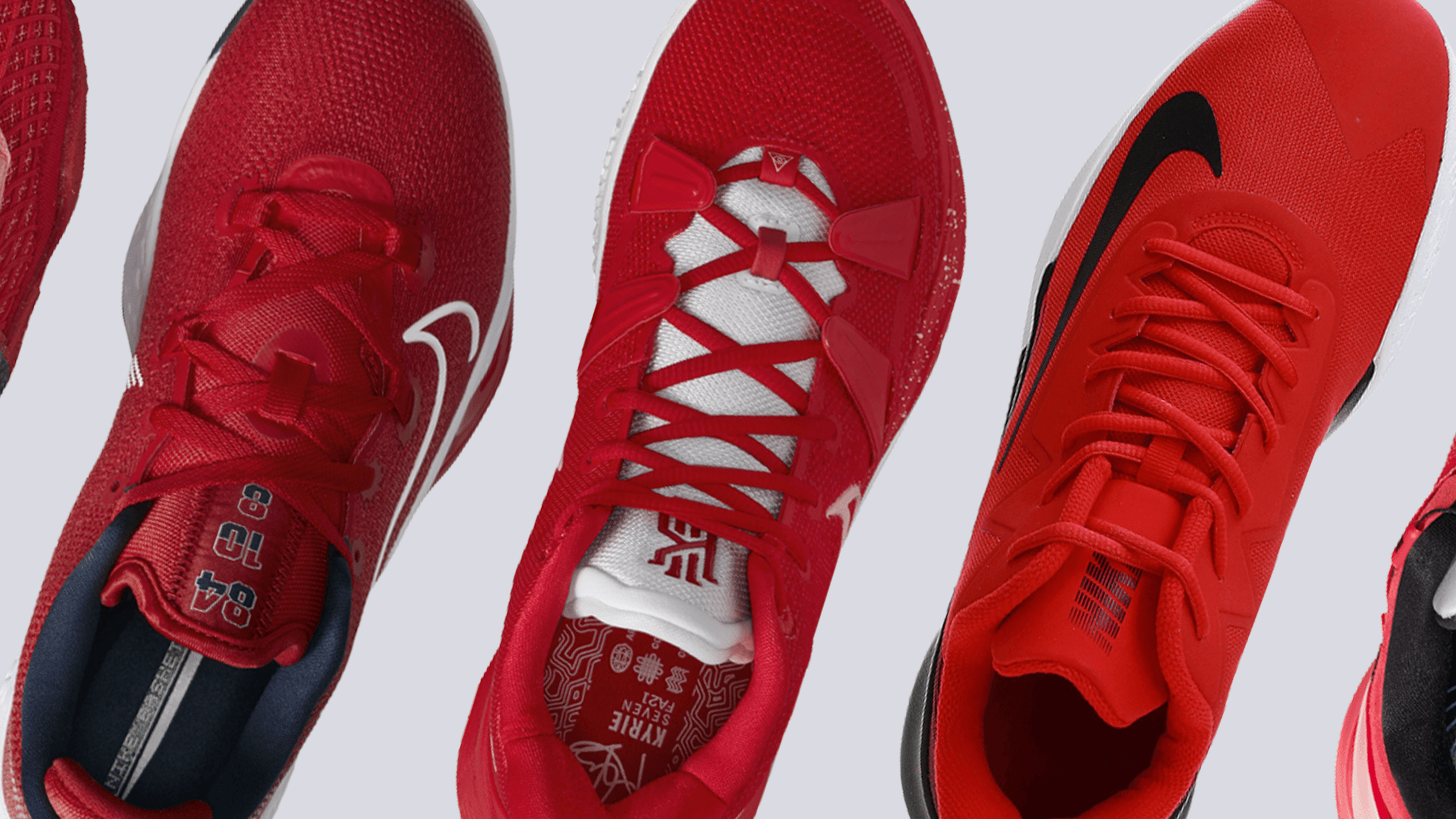 The sporty, cool-looking design and feel of red Nike basketball shoes make them a perfect choice whether you're searching for high-performance sneakers or all-day wear. Nike has continued to surge stronger in popularity, thanks to its cutting-edge technologies, timeless style, and enduring versatility.
The hot spark of red-colored models only adds to Nike's lineup of charged flame. From the ever-popular signature shoes of NBA legends LeBron, Kyrie, and PG (to name a few) to the highly-rated Cosmic Unity and Zoom Freak series, you have great options for red kicks in both men's and women's sizing.
To help you save the effort and time of choosing the right one, we've tested and reviewed 50+ of the best red Nike basketball sneakers out there. Check out our top picks below.
How we test basketball shoes
With years of basketball experience under our belt and countless hours of testing hundreds of basketball shoes, we can positively say that we possess specialized knowledge in making our best recommendations for your browsing convenience.
For this selection, we've highlighted our top picks based on the following protocols:
We buy all the red basketball shoes from Nike with our own money to avoid bias and brand loyalty.
We cut the shoes into pieces in our RunRepeat testing lab. We weigh and measure 30+ parameters from midsole softness, outsole traction, durability, and many more.
Our wear-testers put in hours of basketball playing time to come up with an extensive review for each pair of shoes.
We also collect information from other experts in the field and reduce them into a summary format.
For the final rating, we use our CoreScore system to calculate all aggregated data above. Ranging from 0 to 100, all the Nike models on this list are ranked accordingly depending on how each model performs during our evaluation process.
What are the most popular red Nike basketball shoes in 2022?
What are the cheapest red Nike basketball shoes in 2022?
Other buying guides