The Adidas Duramo 10 is a budget running shoe that's great for beginners who want a cushy ride to ease their way into running. With its down-to-earth price, there's nothing down about it when it comes to being an all-rounder. Whether it's for the short or long haul, you can rely on the Duramo 10. And if you want to take it outside of running, it's an excellent pick for walks, casual wear, and gym training.
Pros
Comfy for all-day wear
Lightweight for its kind
Stable even during sharp turns
Breezy on warm days
Perfect for beginners
Can handle gym training
Durable for the price
Soft upper
Affordable
Eco-friendly upper
Cons
Break-in period for wide feet
Lacks spring for fast runs
Who should buy the Adidas Duramo 10
The Duramo 10 from Adidas is an excellent choice for everyday runners who want a:
cheap running shoe that puts comfort at the forefront
daily trainer that's great for short to long miles on the road
versatile shoe that's suited for runs, all-day wear, walks, and gym training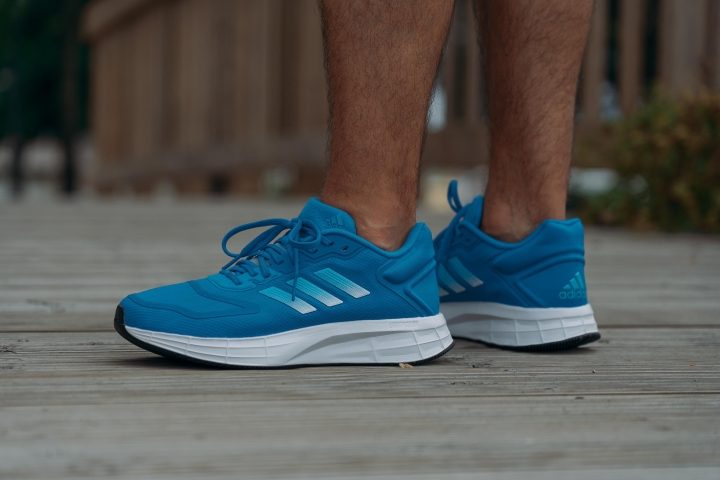 Duramo 10 vs. 9: what's new
The Duramo 10 doesn't have a huge departure from the Duramo 9, save for the new cushion and more eco-conscious upper.
Instead of using Adidas proprietary Cloudfoam midsole, the Duramo now has a Lightmotion cushion for a more pronounced comfort.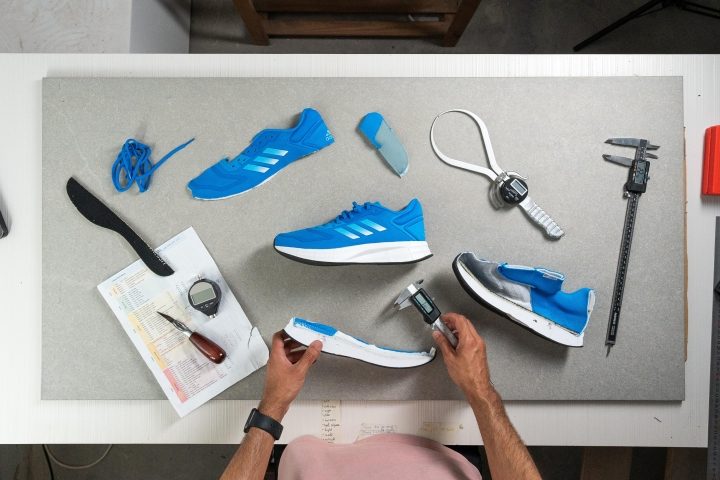 And to align with the brand's aim to end plastic waste. the Adidas Duramo 10 also sports an upper made out of 50% recycled content.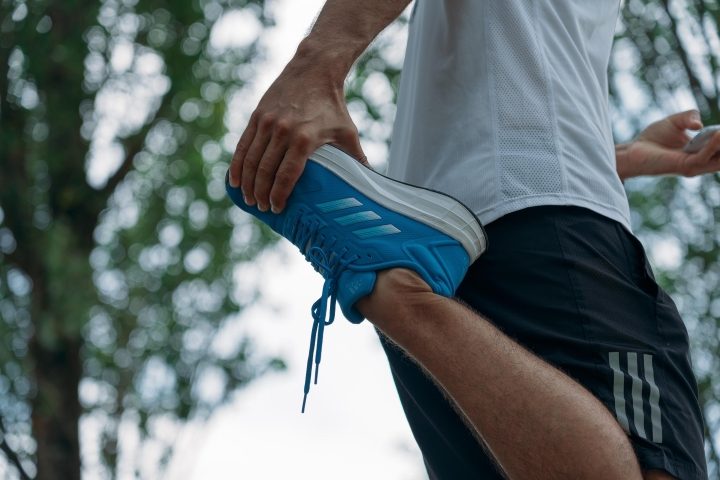 Comfort that lasts
Even after long miles on the road, runners state that the Duramo 10 doesn't tax the foot. They find it so cozy; they say it goes beyond its budget-friendly price.
There is also a generous amount of cushioning in both the heel (31.6 mm) and the forefoot (22.9 mm).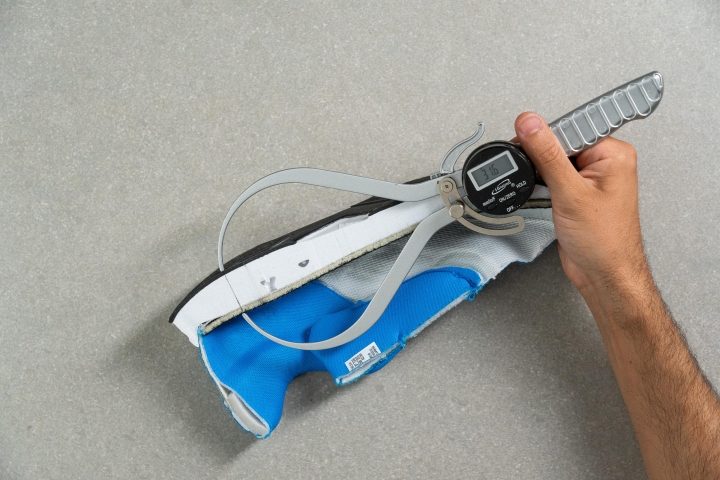 Fact check
Checking the shoe's softness, we can see that it is indeed slightly on the soft side. The durometer shows 21.8 compared to the average of 29.4 (a higher number means firmer).
For running, the ride could be more inspiring
It's neither bouncy nor springy, and it's not very energetic. If you're planning to pick up the pace, it might be a bit of a challenge to do in the Duramo.
Gets much stiffer in colder temperatures
However, if you plan to wear the shoe out in colder weather, mind that the shoe becomes a whopping 85% stiffer! So it will make the shoe noticeably less bendy in the forefoot.
Fact check
The midsole softness goes from 32 N to 59.2 N! For comparison, most foams only get around 30-40% stiffer in our freezer test.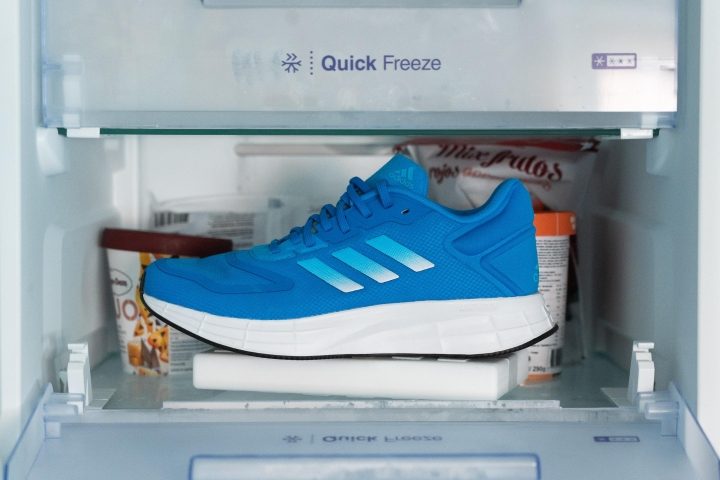 Surprisingly lightweight
According to multiple testers, once they start to run, this road shoe "disappears" on foot. That's how light it is.
Fact check
The shoe is indeed a lighter one, weighing 9.7 oz (275 g), while the average weight of daily trainers with a stack height above 30 mm is 10.5 oz (299 g).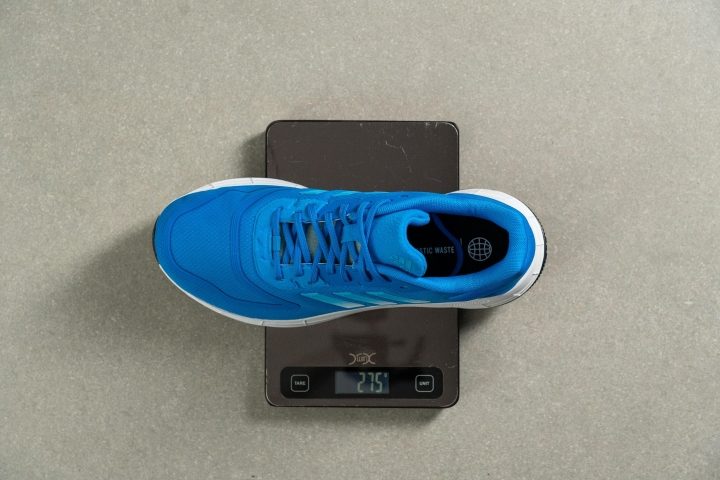 Keeps the foot in place
Those with narrow to medium-width feet find the fit spot-on. The heel hold is secure and so is the midfoot. Because of this, their strides remain steady even during sharp turns.
Fact check
Contributing to the surefooted and steady experience is the shoe's nice and wide platform. It is 109.8 mm wide in the forefoot and 87.8 mm in the heel. For reference, the average across our lab-tested running shoes is 111.8 mm and 88.8 mm respectively.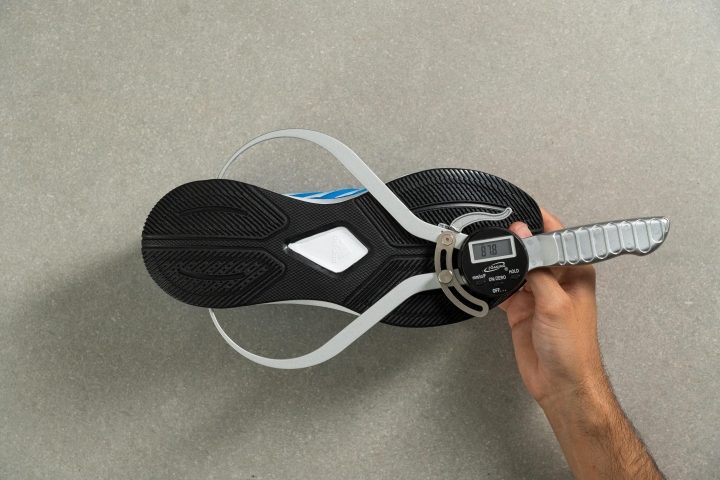 Ready for the heat
Those who live in warm areas claim that the Adidas Duramo 10 remains breezy even under the scorching heat. Its upper is very light; it's easy for the air to penetrate and keep the foot sweat-free.
see how much light passes through the material in our breathability test:
Wraps comfortably around the foot
There are NO reports of abrasion from reviewers. The Duramo 10's upper is "very soft;" it's easy on the skin.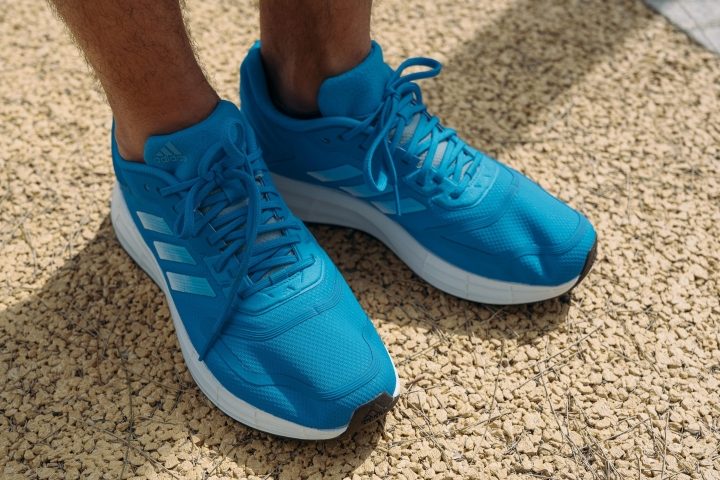 The Duramo 10 is too snug for wide feet
In the toe box, there's not much room for an accommodating fit. Those with broad feet criticize the Adidas Duramo 10, saying it's too tight at first. But after a few miles, it starts to loosen up.
Fact check
However, people with average-width feet have nothing to worry about as the shoe's upper width is right at the average of most running shoes: 98.3 mm compared to 98.7 mm.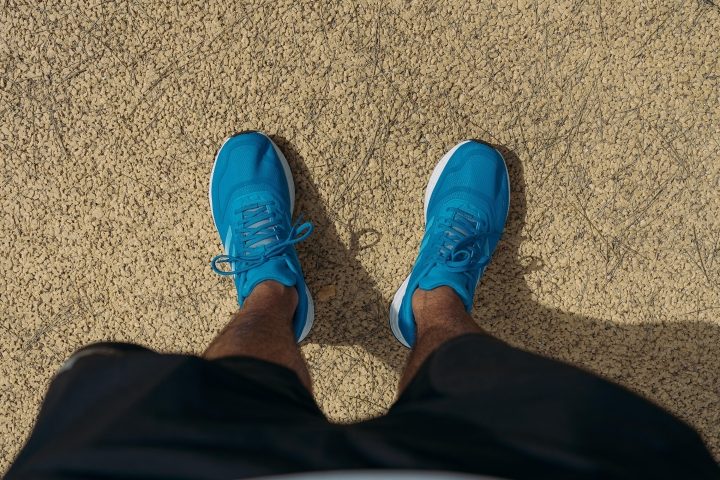 Adidas Duramo 10 is a steal for the price
The shoe retails at a ridiculously low price ($65), making it among the most affordable running shoes on the market. Nearly all reviewers can't believe that the shoe is priced so low given all of its characteristics and performance.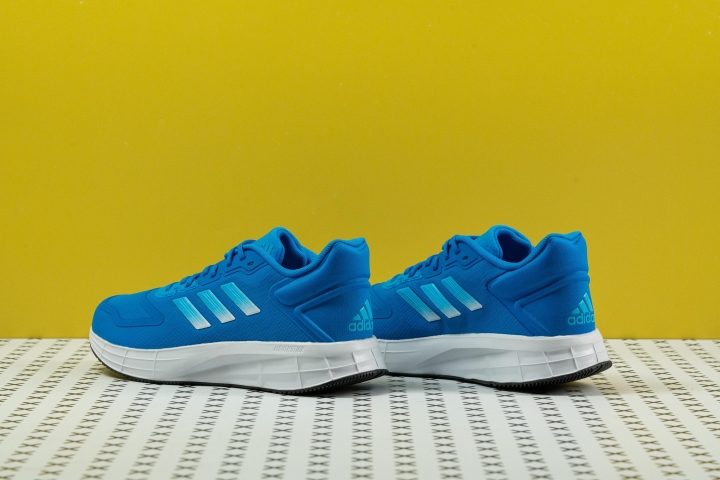 For reference, the average price of daily running shoes from Adidas is $115.
The durability looks promising too
A full-length rubber outsole guards the Duramo 10 against everyday wear and tear.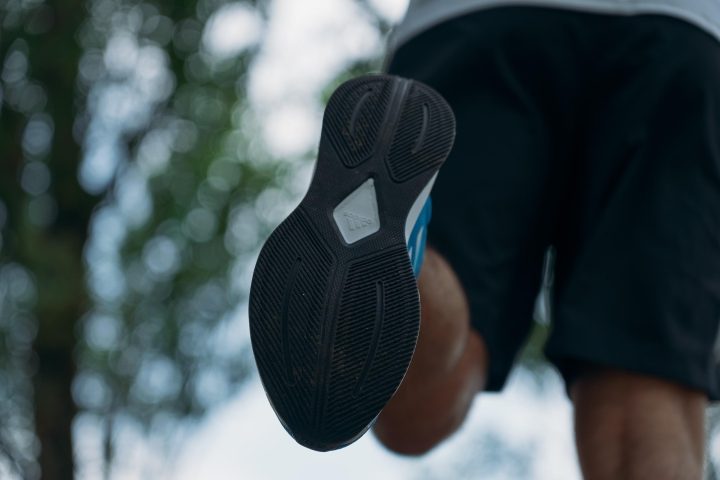 It is 2.3 mm thick (average: 3.6 mm) and has a density of 78.0 (average: 81.2). Both are a little lower than the average but are still significant for a trainer in this price range.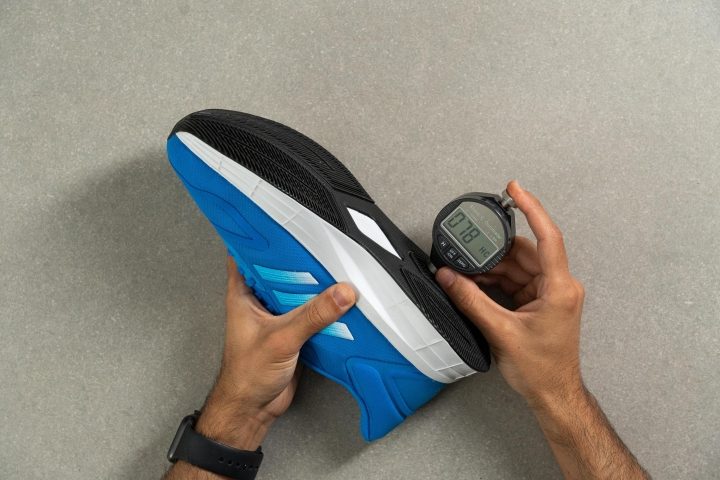 Adidas Duramo 10
Average
Whole shoe

Weight (g)
275

274

Drop (mm)
8.7
8.7
Flexibility of the shoe (N)
32.0
29.5
Flexibility of the shoe (Freezer 20 min) (N)
59.2

40.2

Flexibility of the shoe (% of change)

85

39.4

Longitudinal flexibility (1-5 scale, 5 being the stiffest)
4

3.4

Torsional flexibility (1-5 scale, 5 being the stiffest)
4

3.6

Upper

Thickness - Tongue (mm)
3.6

6.0

Width Upper - Forefoot (mm)
98.3

98.7

Width Upper - Heel (mm)
72.4

76.4

Flexibility of the heel counter (1-5 scale, 5 being the stiffest)
1
3.0
Tongue: gusset type
non-gusseted

-

Heel: pull tab
none

-

Midsole

Width Midsole - Forefoot (mm)
109.8

111.8

Width Midsole - Heel (mm)
87.8

88.8

Stack - Forefoot with insole (mm)
22.9
24.0
Stack - Heel with insole (mm)
31.6

32.7

Durometer Midsole Heel (Room temperature) (HA)
21.8

29.4

Outsole

Outsole thickness (Heel) (mm)
2.3

3.6

Lugs Depth (mm)
-

3.4

Durometer Outsole Heel (Room temperature) (HC)
78.0

81.2

Insole
Insole Heel Thickness (mm)
3.7

4.6

Insole: removable
yes
-