Who should buy the Adidas D Lillard 3
Humbled by each win and starved by each defeat, Damian Lillard's style of play is the major inspiration for these basketball sneakers. If not for the inspiration and story, you'd get this pair becuase:
You're looking for an all around performing shoe to showcase your Dame-like skills in passing, scoring, and defense.
You're a fan of the technologies infused into this pair, especially the aggressive outsole inspired by Lillard's greatness.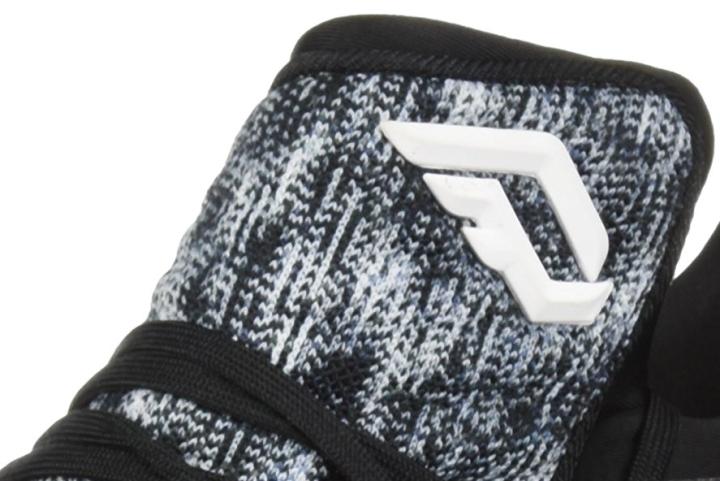 Adidas D Lillard 3's stable midsole
Bounce cushioning keeps your every step energized all day long. The Adidas D Lillard 3 has full-length dual-density Bounce that provides enhanced comfort, flexibility, and responsiveness.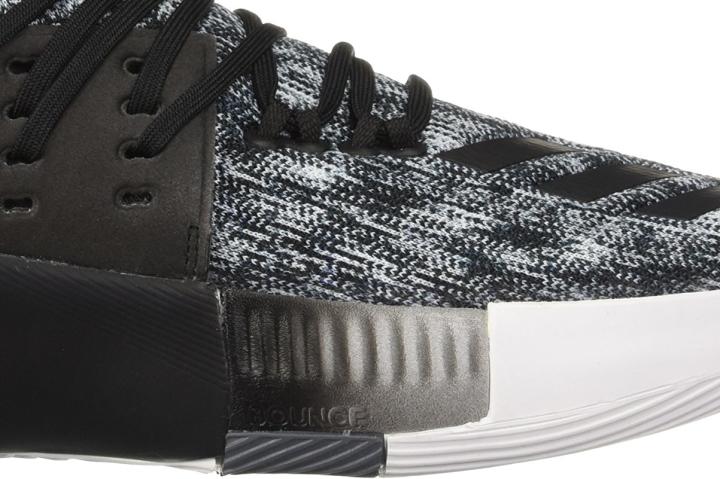 The midsole wraps around the shoe, and it allows the foot to sit low for added court feel. An internal torsion plate and an outrigger provide stability.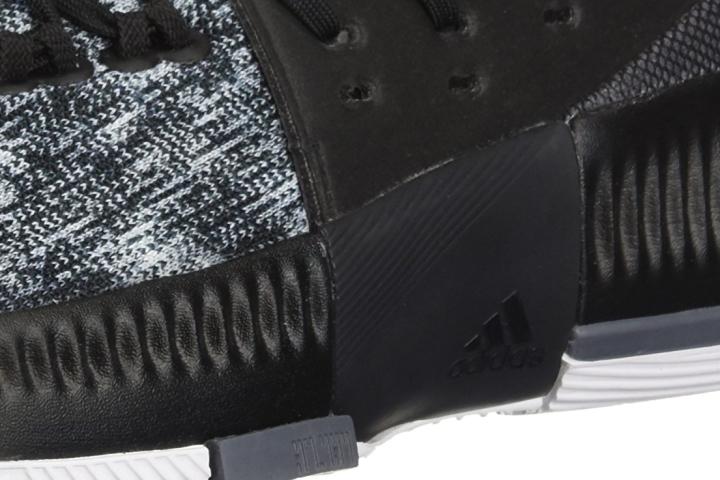 Strong outsole construction
A unique tread pattern is featured on the Adidas Dame 3's outsole and is based on Lillard's childhood courts.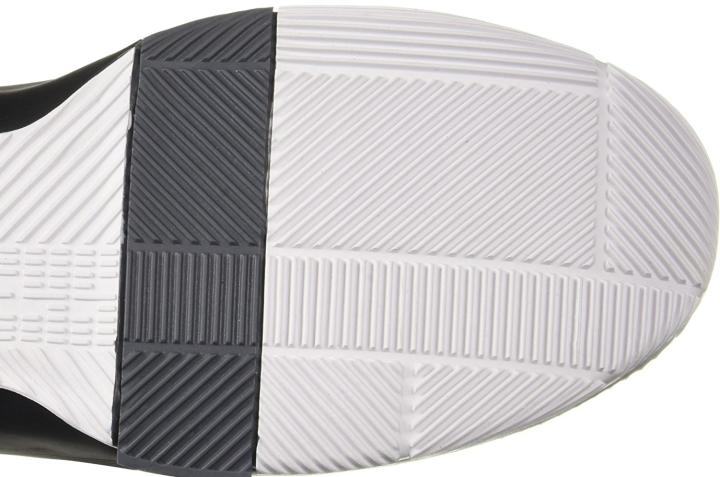 Multi-directional blade traction keeps you grounded during quick lateral motions.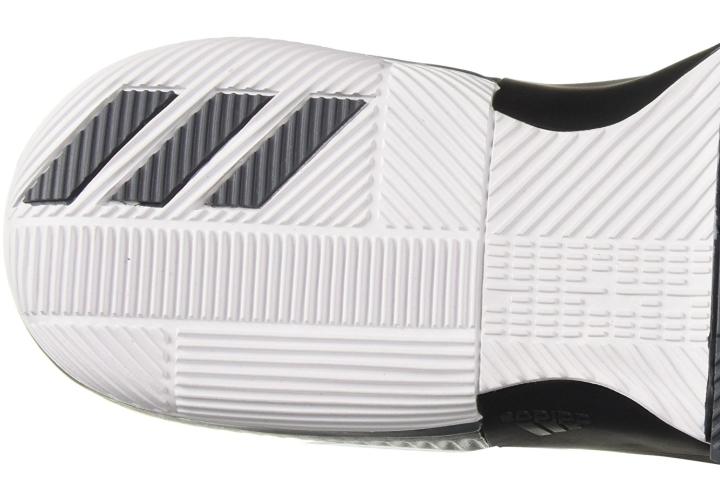 Snug and secure lockdown system
The Adidas D Lillard 3 features a TechFit sock cleatie and a customizable lacing system. The cleatie construction locks your foot down snugly and securely.
The lace panel has multiple lacing options for a customized fit.
Adidas D Lillard 3's superb upper setup
Adidas introduced FUSEDMESH into the upper pattern of the Dame 3. FUSEDMESH is a TPU-based yarn that's woven together. It has areas of support and stretch to help ensure a custom fit while keeping it nice and soft for step-in comfort.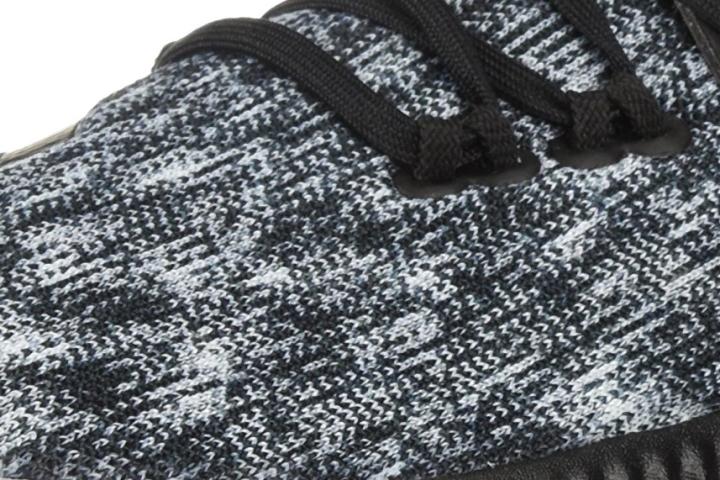 FUSEDMESH provides lightweight and breathable support. This material paired with dual-density Bounce provides comfort straight out of the box.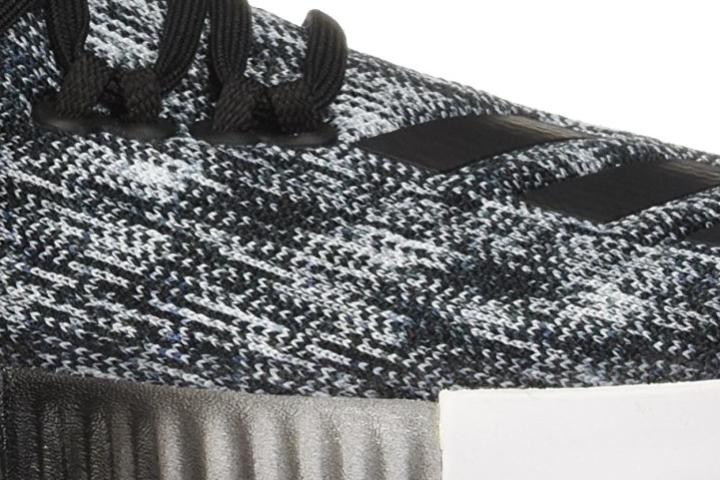 Design structure of Adidas D Lillard 3
The mid-top design of the Adidas D Lillard 3 utilizes a new slip-on construction with a flexible ankle collar that makes entry easy.
The sneaker also features a unique lace panel; anybody can choose how to lace their shoe to suit their style.
Lillard's style and story
Like the first two iterations, this shoe tells a story. It pays tribute to Lillard's family and his humble beginnings. With the Dame 3, we go back to his roots.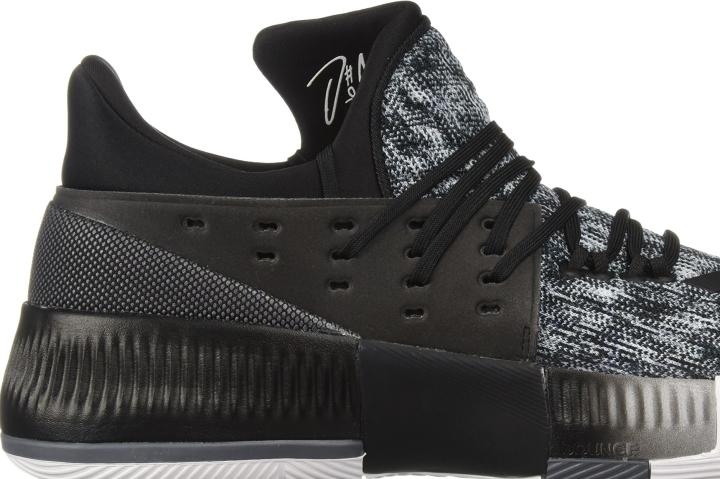 On the right toe, there are three initials for his mother and his two grandmothers; on the left are initials for his father and his grandfather. 56316 is built into the outsole tread pattern. This number is displayed on the telephone pole in front of his grandparents' house where he learned to shoot on a milk crate. On the outrigger, if you put the shoes together, you'll get the coordinates of Dame's hometown neighborhood, Brookfield.
WEARING THE LETTER O is printed on the left sock liner. The phrase pays tribute to Dame's pre-game introduction in Portland and his debut album titled The Letter O. O also signifies the three locations most important to his career: Oakland, Ogden, and Oregon which is printed on the right sock liner.
Compare popularity
Interactive
Compare the popularity of another shoe to Adidas D Lillard 3: