The Adidas D.O.N. Issue #4 is definitely not a disappointing shoe. It delivers comfort while allowing its wearer to gain more control over their movements as they sprint toward the basket. Money spent on this gets maximized, too, because it looks good and can definitely be worn for day-to-day activities.
Pros
A great overall performer
Excellent traction on clean courts
Smooth transitions
Wraps around comfortably
Dependable foot containment
True to size
Fairly long-lasting
OK for outdoors
Fashionable colorways
Cons
Midsole bottoms out quickly
Has to be broken in
Feels bulky
Who should buy the Adidas D.O.N. Issue #4
Donovan Mitchell's fourth signature shoe from Adidas is a really good one, especially when it is worn by the following:
hoopers who also take their games outdoors
buyers who look for performance shoes that can also be rocked casually
wearers with narrow to normal-sized feet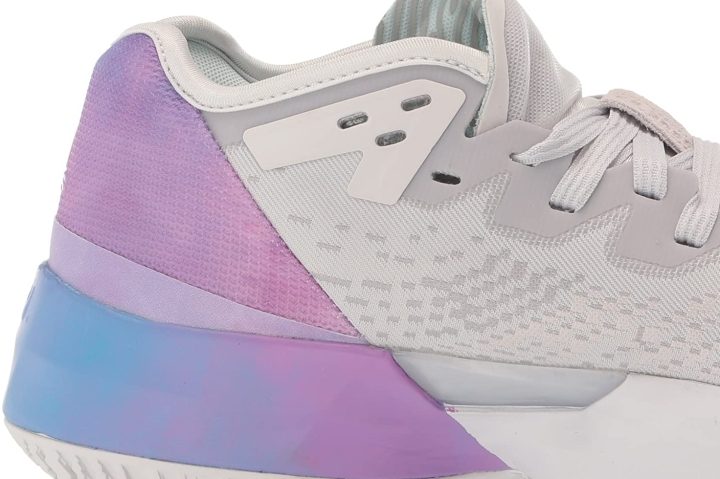 Who should NOT buy this basketball shoe from Adidas
The Adidas D.O.N. Issue #4 is not for the bigger players who need a lot of cushioning that also lasts long. They are better off with the Harden Vol. 6, which is also from Adidas Basketball.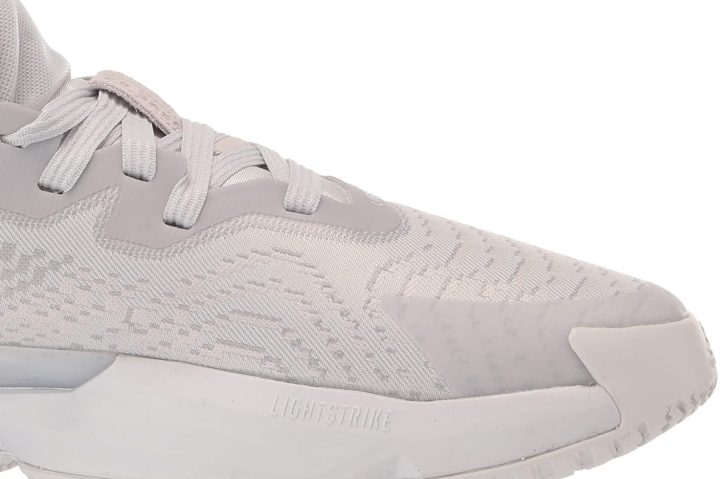 This basketball shoe also needs some time to break in. Those who want shoes that hit the ground running are going to be happier with the Jordan Zoom Separate and the Spawn 3 from Under Armour.
Adidas D.O.N. Issue #4: Worthy of praise
Several players are happy with the overall performance of this signature basketball shoe from Adidas. One says that this hoop shoe offers the "best bang for the money." Another reviewer goes as far as saying that the DON Issue #4 is that "something [that's] missing in [his] life."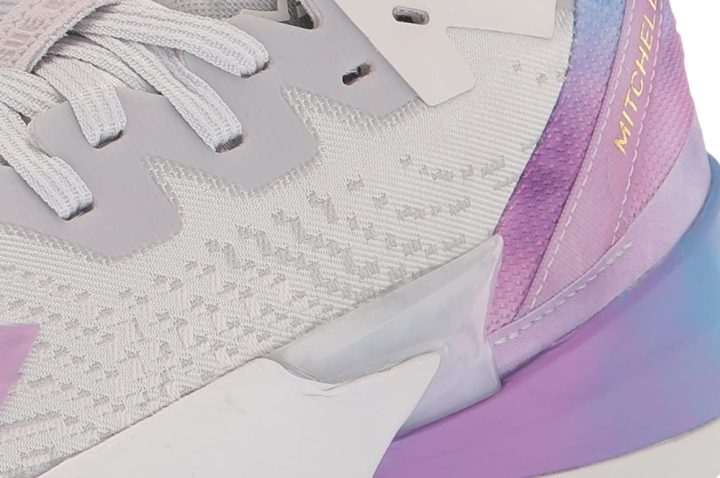 Chef's kiss for the grip!
A basketball player shares that the traction of the Adidas D.O.N. Issue #4 delivers a "solid 10/10 performance." Other athletes and seasoned experts agree with this assessment, especially after breaking the shoe in. One of them adds that the traction performance is solid on both indoor and outdoor courts.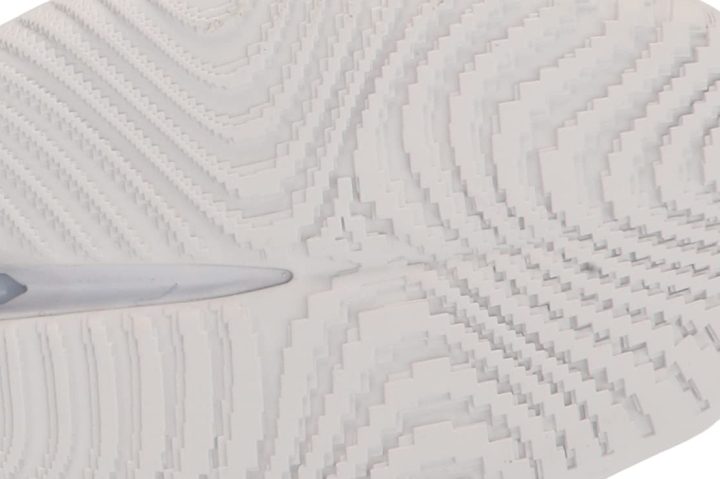 Heel-to-toe transition? No complaints!
An avid reviewer of basketball shoes declares that the DON Issue 4 has a "really nice and very very smooth" heel-to-toe transition. This is because of the smooth curvatures on both ends.
Don Issue #4: Comfortable on the skin
Many wearers are happy with the comfort that this basketball shoe offers. One of them describes his experience as "super cozy and very comfortable."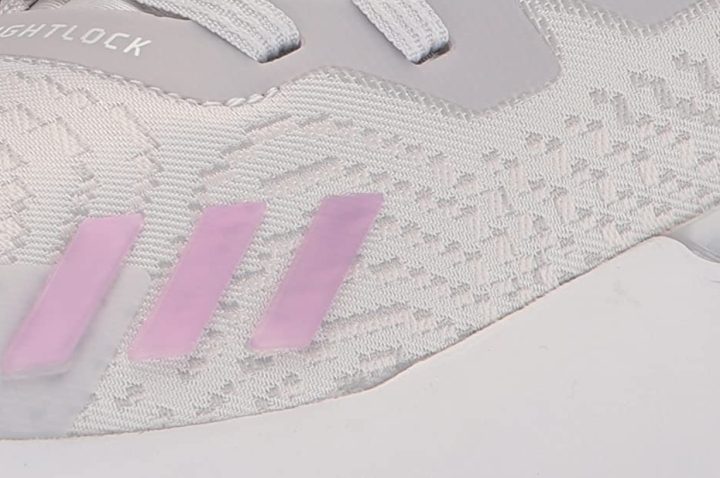 The midsole needs strengthening
An expert notes that the midsole of the Adidas D.O.N. Issue #4 delivers the "good average" between impact protection, comfort, and also court feel. However, the midsole material bottoms out way too quickly, especially right under the heel. Because of this, another reviewer starts to describe the midsole as "too rock-hard."
The shoe has to be broken in
As mentioned, the outsole pattern has to be warmed out before it unleashes its true potential. Other features of the shoe such as the upper and the cushioning setup are also in need of some break-in period.
No problems with the lockdown
An expert describes foot containment as the "stronger aspect of the shoe." He also adds that the extra eyelets are his "favorite and most underrated" support-related add-ons. For him, the extra eyelets are the "difference-makers" as far as preventing heel slippage is concerned.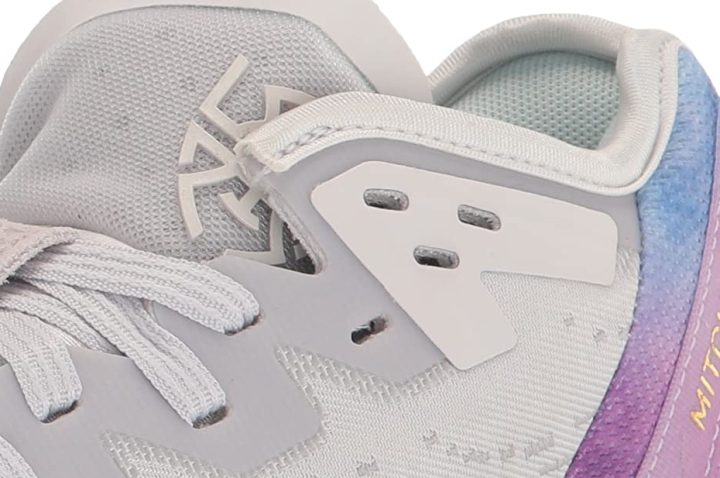 Other wearers say that foot containment is not a problem for them, too.
The DON Issue 4 fits as expected
Two experts think that going true to size works just fine for most people. Those with really wide feet, however, are still advised to go up at least half a size, especially since the shoe gets a little too narrow in the midfoot.
Quite sturdy and resistant
According to one enthusiastic player and reviewer, the D.O.N. Issue #4 offers "durability at its finest." Another expert agrees, saying that the shoe did not show any considerable signs of wear and tear after it has been used intensely on an outdoor court.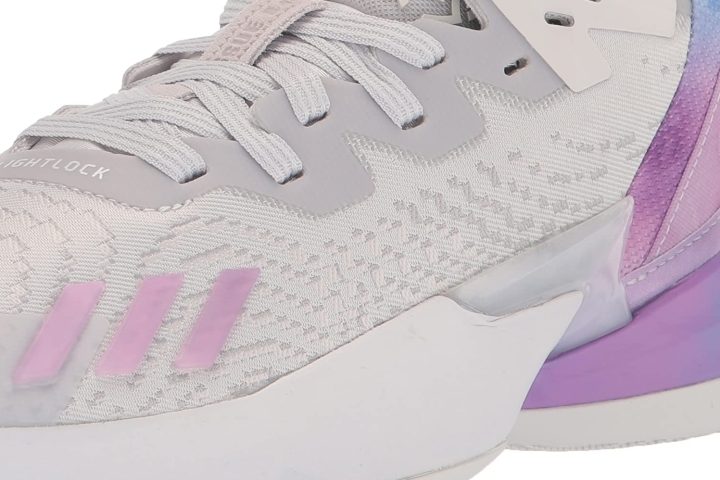 Outdoor use is OK
Given the shoe's durability, outdoor use is not a problem. Experts add that it is the hardness of the rubber and the boldness of the tread pattern that makes the Adidas D.O.N. Issue #4 such a good candidate for the outdoors.
Light but feels bulky
At 13.4 oz (380 g), the D.O.N. Issue #4 is slightly below average. However, two experts point out that the shoe feels heavier and bulkier. Both of them say that this is because of the lining of the shoe, which is generously padded. "It dragged me down," says one of them about the thick interior.
Both of them still acknowledge, though, that the thick padding delivers high levels of comfort.
Performance, check! Style, check!
A good number of wearers think that the colors of this Adidas basketball shoe are great and quite attractive. They really do not mind wearing the DON Issue #4 at work, school, and even in places where being stylish is a priority. "One of the best-looking basketball shoes," one of them even declares.