Nike's Jordan React Havoc is a super-versatile running shoe that can stand its own in fast-paced workouts and training. With extra bonuses like an Air Zoom unit, great ankle support and React Foam, there's little to dislike about this running shoe.
Pros
Fits true to size
Excellent heel support
Great React cushioning
Responsive Air Zoom unit
Grippy outsole
Durable
Cons
Lackluster lacing
Air Zoom pushing against the outsole
Nike Jordan React Havoc review and lab test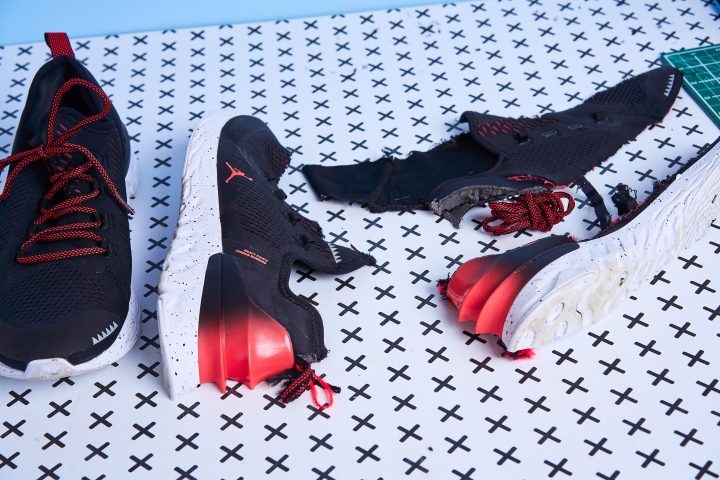 The Jordan React Havoc is a surprising running shoe. At first glance, it appears too much like a basketball shoe to prove its potential as a runner, but then you put it on and it all makes sense. With react foam and an Air Zoom unit, the Havoc is a new type of package.
Who the shoe is for
The Nike Jordan React Havoc is a neutral road running shoe that works well for HIIT workouts and speed training. As a versatile all-rounder, it is an excellent go-to daily trainer for athletes training cardio and skills movement.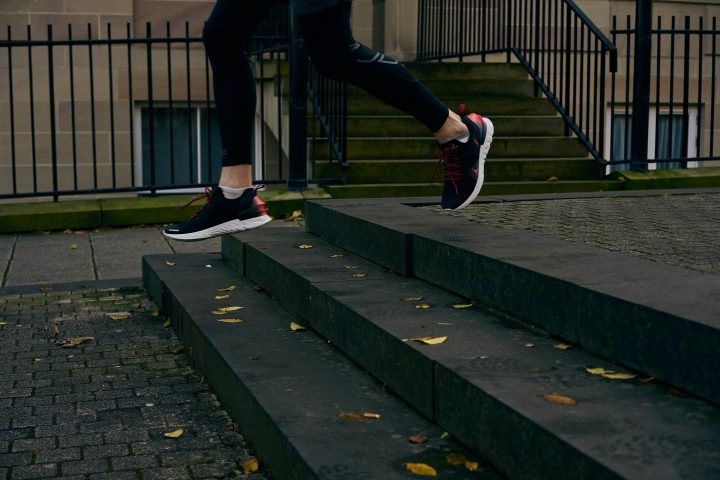 For runs, the Havoc is probably at its sweet spot in the 5-20km distance range. Thanks to the forefoot Air Zoom Unit, and the React Foam midsole, there's plenty of energy return whether you're a heel striker or a forefoot striker.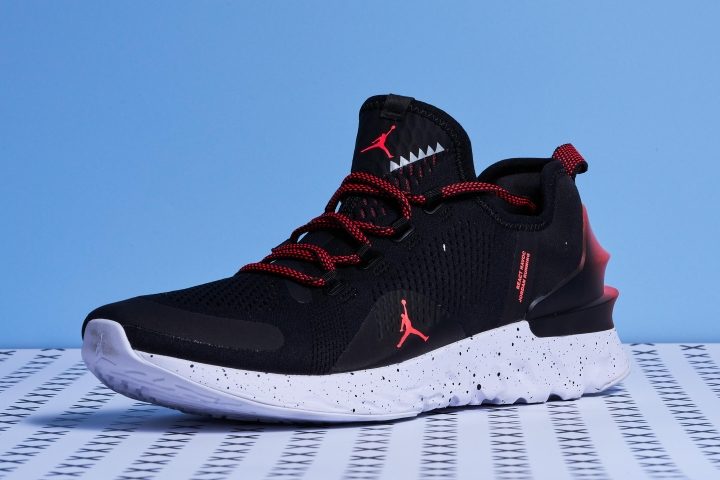 Who the Nike Jordan React Havoc is not for
It's probably best to avoid the React Havoc if:
A fresh heel design
The first thing I noticed (and you probably will too) is the molded plastic heel on the Nike Jordan React Havoc. It looks like a mix between a super-strong heel-counter and Nike's FlyEase tech, to help differently-abled users put on and take off shoes.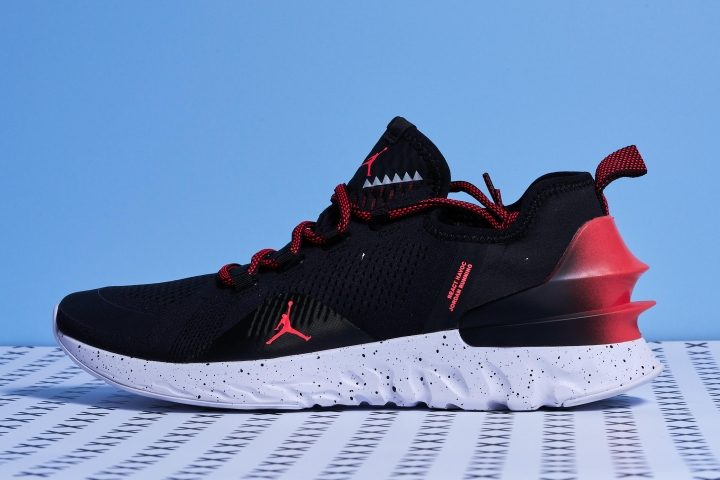 While I can't speak for the FlyEase fully, they were simple to kick-off thanks to the heel. Moreover -for me-, is the heel support that it gives. For an otherwise minimal-looking running shoe, the React Havoc kept my ankle stable and strong in a range of motions.
The shoe stood up to quick changes of direction and heavy landings without me being worried about rolling my ankle. I think it's probably the perfect multi-sport training shoe. Think basketball players who need a cardio shoe.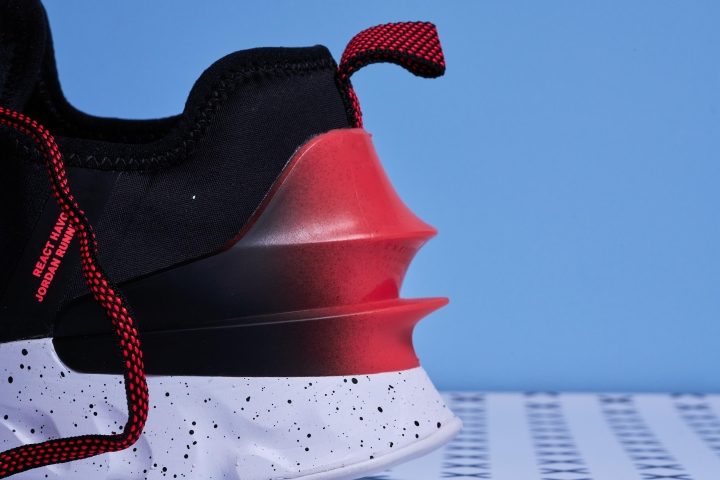 The Nike Jordan React Havoc is the perfect fit
Alongside an incredibly locked-in heel, the Jordan React Havoc fit true to size, which is pretty common for Nike.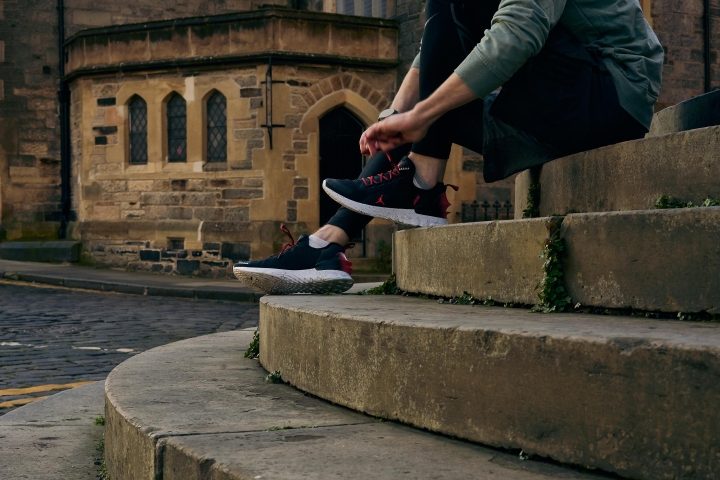 There's room in the toe-box and thanks to the stretchy upper, the shoe doesn't feel narrow at all.
A great looking upper
Speaking of the upper, Nike has gone all out to make the React Havoc look like something other than a running shoe.
With colorways matching sports teams from Paris Saint-German (soccer) to Oklahoma University (college football), the Havoc is firmly placed as a lifestyle sports shoe that can tackle anything.
The Nike Jordan React Havoc could improve the lacing
While the React Havoc speed lacing provides a secure and adjustable lockdown throughout the top of the foot, it feels a bit let down by cheap lacing. While our lab-tested laces usually need about 24N of force before they slip the knot, the Havocs Laces needed a mere 8.6N.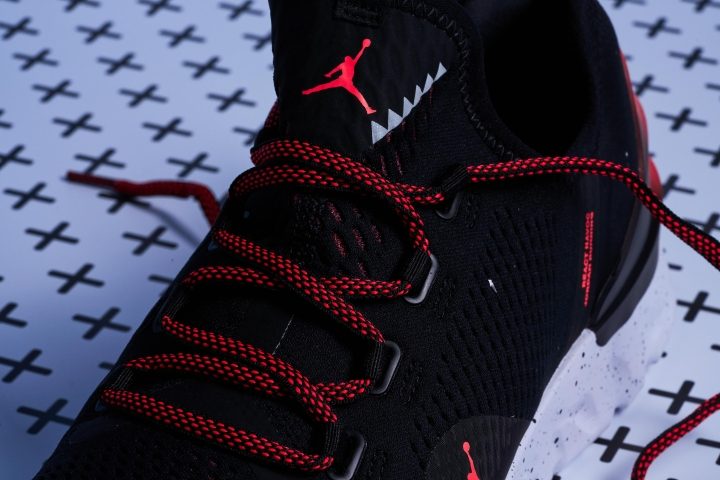 There is just enough lace to tie a double-knot, but I would have thought for this price point (RRP $130) Nike could have put in something that works better the first time.
React Foam is the perfect addition
Nike first introduced its React Foam for basketball in the React Hyperdunk Flyknit back in 2017, so it's not a surprise that they're using it in the Jordan line. It's a super-durable, plush foam that still has a lot of bounce.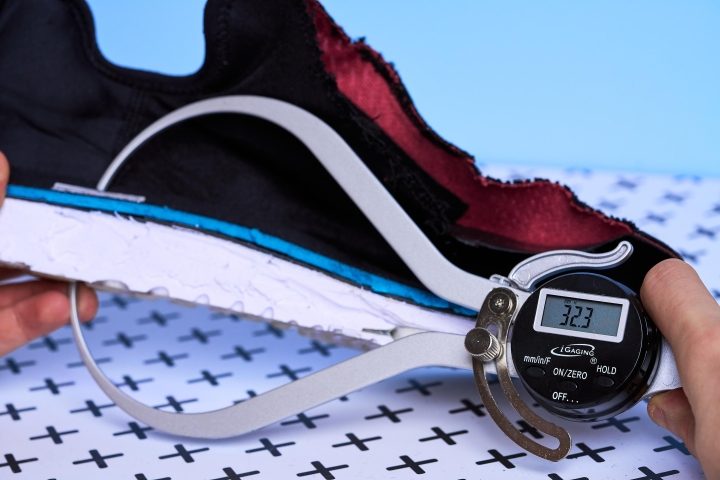 With a durometer/hardness of 38.8HA, it's quite a firm midsole (the average is 26HA), but has surprising cushioning and flexibility to it. For us, it took 29.6N of force to bend the shoe to a 45° angle (average: 37.1N).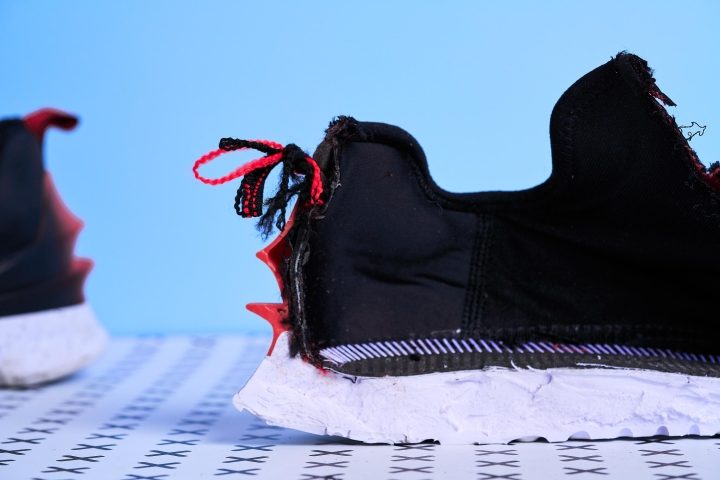 For people who don't spend their working lives poking foam with sharp objects, getting a midsole that is both plush and firm, soft and durable is hard. It's been the main target of the Adidas Ultraboost line for years now, and Nike has started dropping React Foam shoes throughout their line.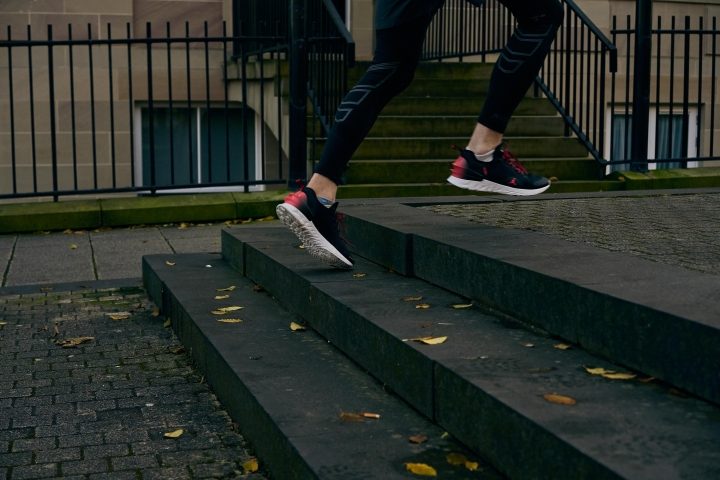 In running it means that while the React Havoc provides a firm ground feel and lots of bounce to keep you moving, you can do a fair bit of distance without your feet hurting.
A responsive, comfy, lightweight Air Zoom Unit
Nike has made a few React Running shoes, and while they're often super comfy, some options like the Renew Ride 2 lacked anything else to offer.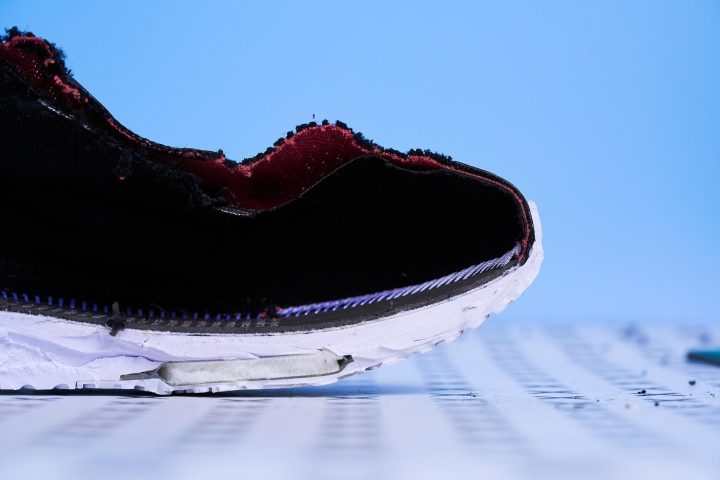 Thanks to the Air Zoom unit in the forefoot of the React Havoc, these have a lot of added bonuses. The first is weight, it's not a surprise that air weighs less than foam, but the Jordan React Havoc has managed to come in at 9.9oz (283g) in US size 10.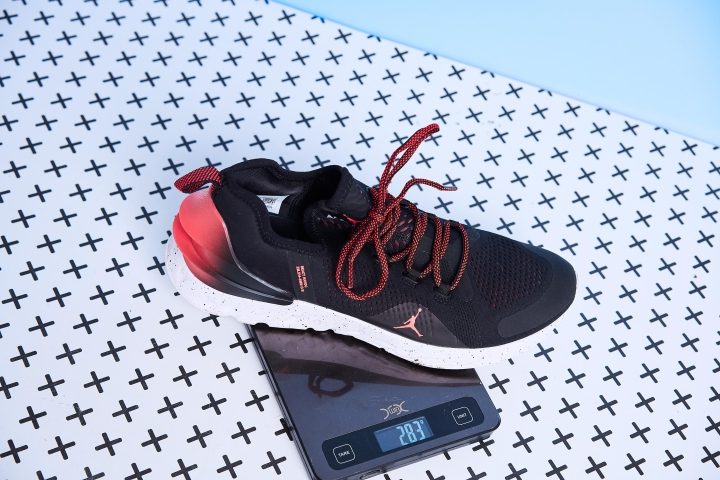 That's not crazy light, but for a running shoe so versatile, it's a brilliant option.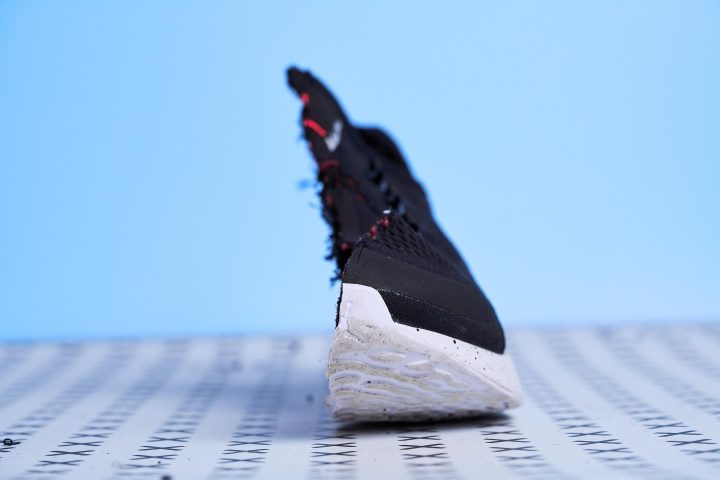 The biggest positive of having the zoom unit is the added energy return and cushion. For lifting off at the end of your stride, the air unit provides a noticeable extra little push. Also when coming down hard on your forefoot (from running off of steps or stopping/changing direction in training), the unit is there to take the extra impact.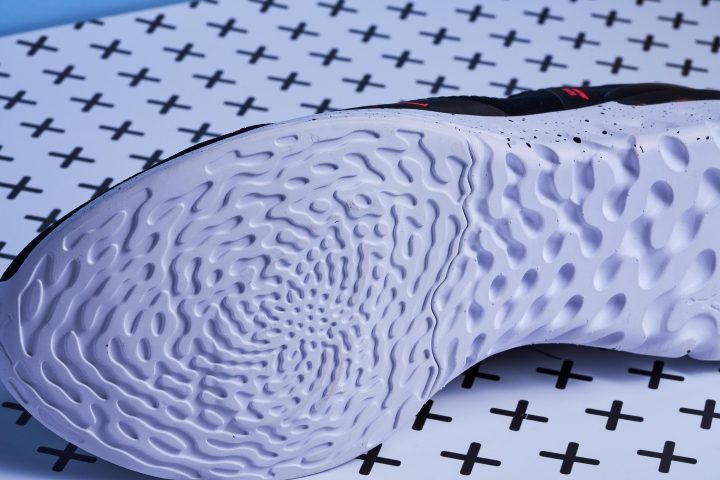 I did notice after a while that it was visibly pushing against the outsole of the shoe, which has me slightly concerned about its durability, but not overly worried.
The Nike Jordan React Havoc has a bit of a break-in period
Regardless of the comfy midsole and Air Zoom unit, the React Havoc took me about 15km of runs to get really comfy. It's a shame because we're quite used to getting shoes that are ready straight out of the box.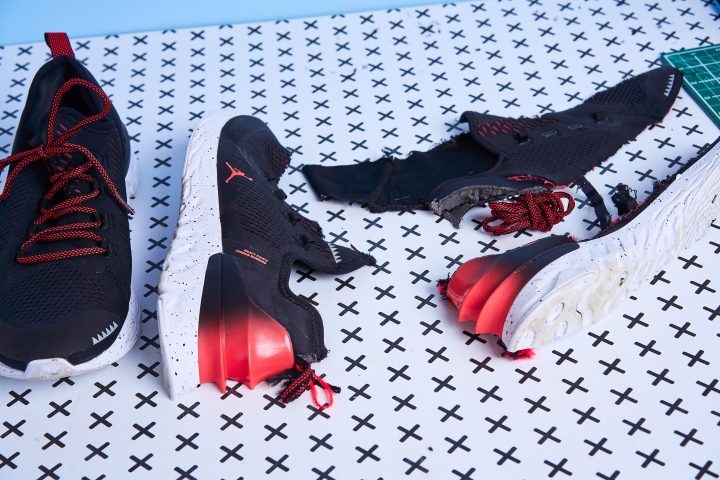 But once it's used to your feet, the React Havoc is plenty comfortable and feels like it doesn't exist.
The React Havoc grips anything
Being able to cushion heavy impacts and support the ankle during quick changes of direction means nothing if there's no grip on the shoe. The React Havoc has no issues with this, touting a 3.4mm rubber outsole across the forefoot and heel.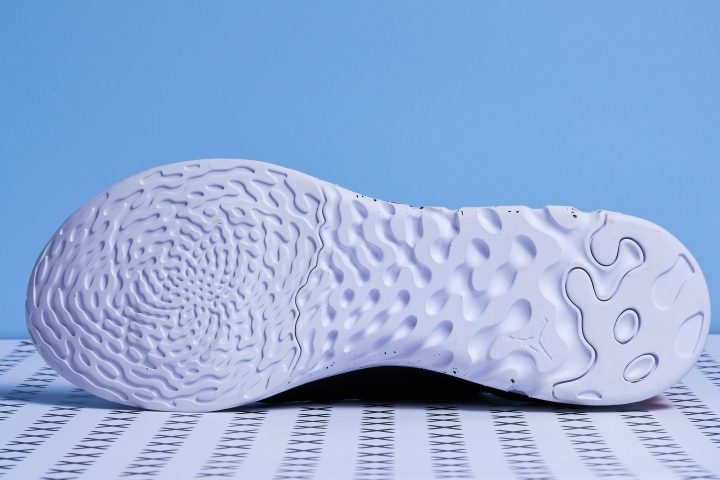 The middle of the shoe has been left clear, which I think is to help with flexibility and weight, but I felt no issues whatsoever with grip in weight or dry conditions.
Conclusion
The Nike Jordan React Havoc is a really impressive and versatile package. With a sock-like upper, both React Foam and an Air Unit as well as superior heel and ankle support, Nike has produced a running shoe unlike many others, that works as a perfect all-rounder.