This shoe is amazing, it checks all the boxes for me. I had more gripes about the Terraultra G260 and that was my favorite shoe last year. I don't know what else to say, I just love this shoe! If you need a quick, nimble, grippy trail racer, look no further. If you think you want the Speedgoat 4. Check out the Torrent 2. It's what I had hoped for in the Speedgoat, to be honest. I'm so psyched about this shoe! As of now, it's my daily trainer until someone else can knock it off this pedestal.
Pros
Responsive
Fast
Grippy
Nimble
Breathable
Nice lockdown
Stable
Good fit
Cons
Laces are too long
Tongue is not flexible
Hoka Torrent 2 review
The Challenger 6 ATR was too plush, the Speedgoat 4 was too harsh, and the Torrent 2 is just right! It's not like a lot of other Hoka shoes; it's not a maximalist shoe.
The Torrent 2 is responsive, nimble, fast, low-profile, grippy, and with all these, I feel like I'm no longer describing a Hoka. It's perfect for race day, speed days, and crushing trail days.
There's not a lot of change from the original Torrent. This version just has an upgraded upper and lug design, and it lost some weight too.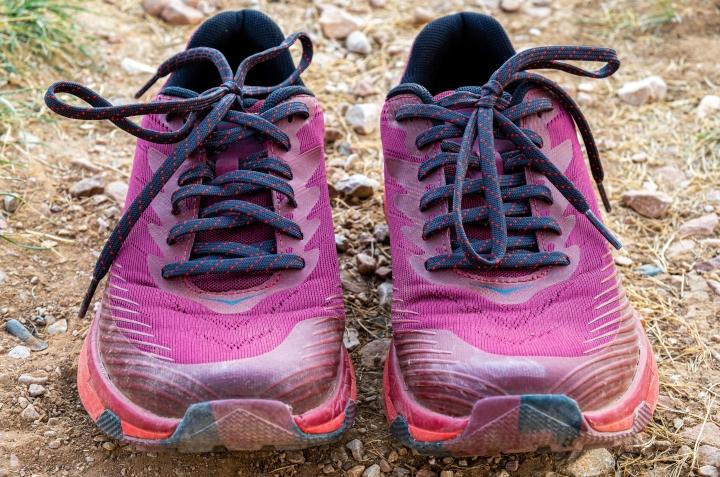 Upper of the Torrent 2
A multi-layered engineered mesh made of recycled waste plastic comprises the Torrent 2's upper.
A lightweight ring of welded overlay runs around the whole shoe for added durability and moisture protection around the bottom of the upper. This construction makes this iteration more sturdy than the original. The downside is the Torrent 2 is slightly less breathable than the first version.
Tongue
It's padded but breathable. It's also semi-gusseted which is common among the Hoka releases of 2020.
Lacing system
The running shoe has flat Hoka trail laces. They are a bit stiff but certainly gave a nice lockdown. They're also durable; they're like climbing rope on the Hokas this year.
Heel counter
It's medium stiff, but not overly stiff. Meanwhile, the ankle collar is plush, smooth, and comfy.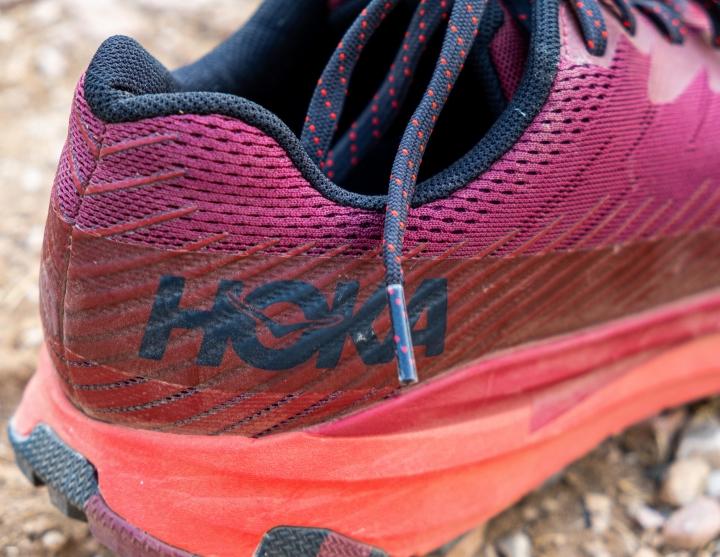 Midsole
The midsole is comprised of CMEVA Profly which is responsive, low-to-the-ground, and stable. It's also softer in the heel and firmer in the forefoot. I really love this because it keeps the landings feeling soft and makes the push-off feeling nimble.
Although this is touted as a firmer midsole than the Speedgoat's but for me, it felt way better. Not so sure as to what my issue was with the Speedgoat. Maybe it was the flex that was too stiff and not the firmness of the foam.
Outsole
It's insanely grippy! You can literally haul down steep, gnarly terrain.
It also makes your ride fast. It's even better than the Speedgoat, in my opinion, which was already super confidence-inspiring in the grip department.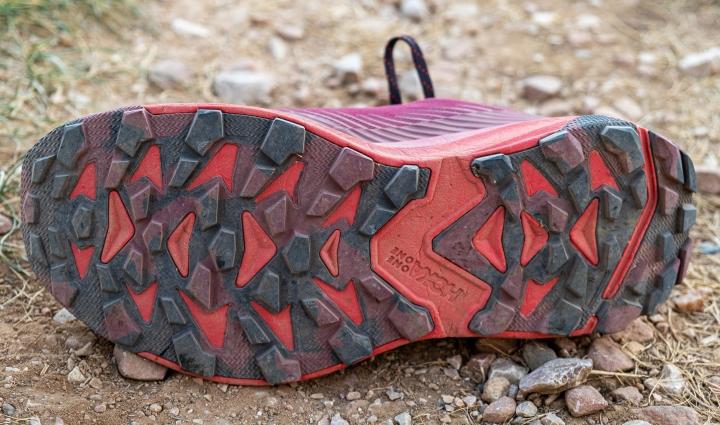 Tongue needs more flexibility
The gussets could've been the more flexible neoprene fabric like the Speedgoat, just to give a touch more flex in the midfoot. However, this would mean even lesser breathability.
No heel loop
There's no heel loop, and also no elf tab, but I guess the reason for this is because both add weight.
Laces are too long
The laces are a bit too long. It seems like Hoka is really inconsistent with their lace length.
Fit
With all the issues I had with the Speedgoat 4, I am so glad this shoe hit it out of the park on fit. This is what I wanted the Speedgoat 4 to feel like. It's snug; there's no slip or slop.
I didn't have to get super fancy with the laces, although I do have them laced through the last eyelet, but not a full lockdown lacing technique.
The D fits my foot well, and the upper flexes enough without being sloppy.
Comfort
It's not like the Clifton or the Challenger's plush feeling, but it does it for me. It's considerably more comfortable than the Speedgoat. I think Hoka created the perfect trail shoe, which is ironic because it's not the usual Hoka mold.
What I love the most is it feels fast, reactive, nimble, and it's pretty sweet to your feet. There's a little ground feel, but you can charge downhill with abandon.
It is lighter
It's 9.2 ounces or 260 grams. Compared to the Inov-8, which has double the stack, the Hoka Torrent 2 is 10 grams lighter.
Drop/stack
It's very stable. I liked being a bit lower to the ground than in other Hokas I've tested.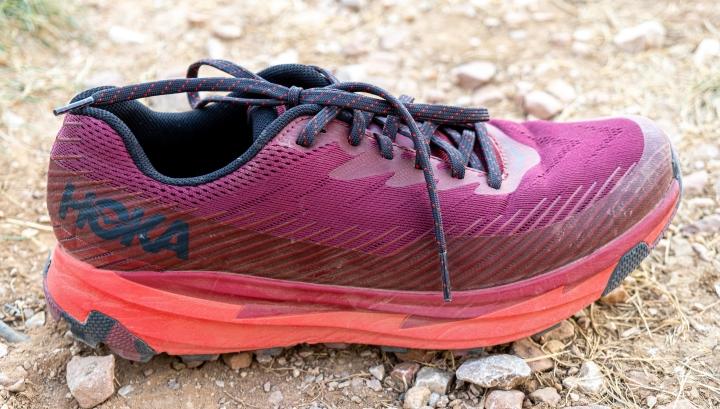 It is durable
I think this can go the distance. Hoka fixed the main durability issue from the original, which was the thinner upper.
The Torrent 2 is sexy
It's sexy! That's not right, I can't be physically attracted to a shoe, can I? Look at this, this is what a shoe should look like.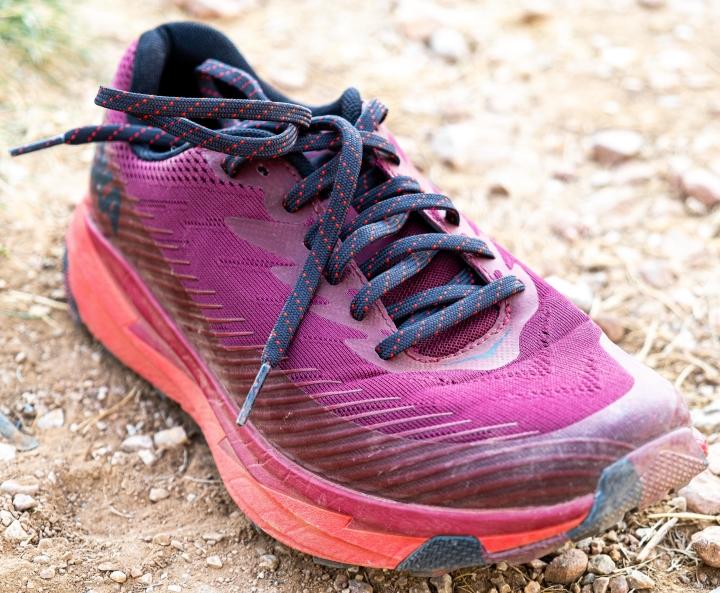 Great value
It retails for $120, which is a great value in my book for a shoe that performs well.