7 Best Reebok Classic Sneakers, 20+ Shoes Tested in 2023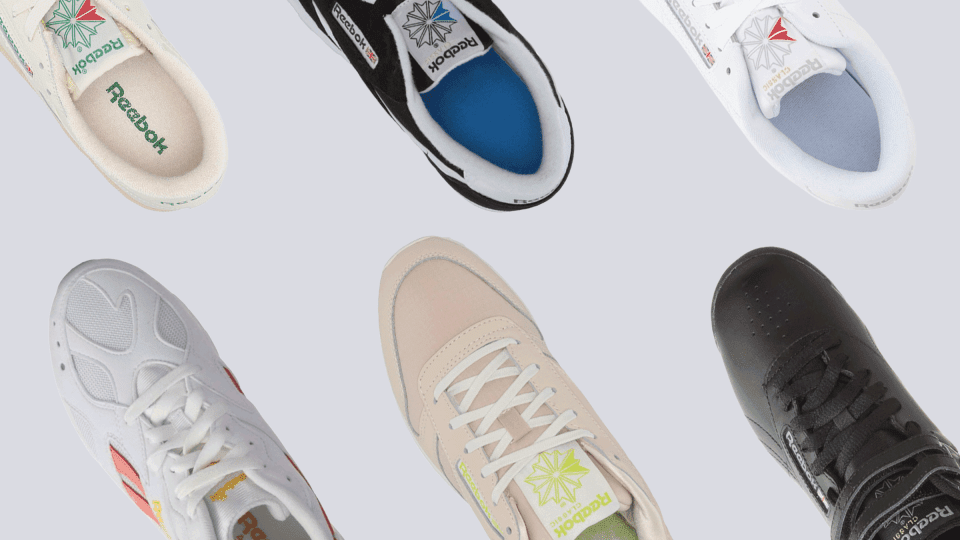 The 1980s fitness revolution brought about the origins of Reebok Classic sneakers. The original designs have since then seen various iterations, revamps, and renaissance throughout the years -- a strong proof of their long-lasting appeal that has withstood the test of time.
From its sneaker library, the brand has produced some of the well-loved vintage designs such as the Reebok Club Cs, Workout Plus, Classic Nylon, Freestyle Hi, and, of course, the iconic Reebok Classic Leather. These timeless models remain snazzy, comfortable, and easy to style.
With several great options available, shopping for the perfect pair can be mind-boggling. To help you save time and hassle, we've rounded up and tested 20+ of the best Reebok Classic sneakers available. Start your search with the top picks below.
How we test sneakers
We pick our recommendations based on a data-driven approach. That means vetting all the pairs in the database with care. We measure, weigh, and double-check each model inside the RunRepeat shoe testing lab. A dedicated team of testers performs real-world performance tests.
Before finalizing the rankings, we do these:
Purchase the pairs of classic sneakers from Reebok for our tests. We maintain an unbiased approach when reviewing each pair.
Wear the shoes for day-to-day activities, traveling, and light exercises in the gym.
After days of wear and tear use of a particular shoe, we assess its real-life fit, weight, in-shoe feel, cushioning, break-in time, grip, water-resistance, orthotic-friendliness, breathability, flexibility, durability, and others.
Collect more data from expert feedback and hundreds of customer reviews. We take them all into consideration to make our reviews more comprehensive. We also summarize key information for faster reference.
We finalize the top rankings for this guide by assigning each pair of Reebok classic sneakers its overall rating. As shown on the CoreScore, you'll quickly find all the best-rated models in the selection.