The Galaxy 6 is a welcome addition to Adidas' series of budget-friendly trainers. These daily runners from Adidas make leisurely walks and a day at the gym less of a chore and more of something to look forward to. Its all-around comfort is what sweat lovers are going crazy about. As running shoes, these are best for newbies and intermediate runners for taking on the daily miles in style.
Pros
Super comfy
Great for all-day wear
Cloud-like cushion
No break-in needed
Also great for moderate workouts
Responsive

Super affordable

Looks better than in the

pictures
Cons
Not the best for wide feet
High-cut socks needed to prevent heel rubs
Who should buy the Adidas Galaxy 6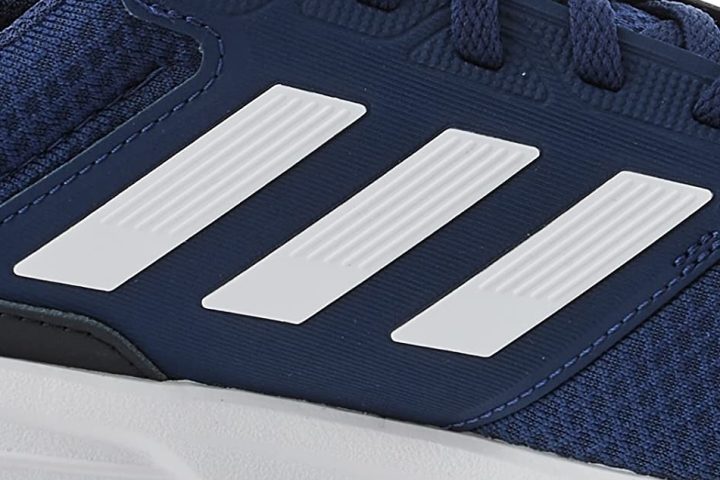 The Adidas Galaxy 6 is the perfect match for:
Everyday runners who are on a tight budget but want a shoe that prioritizes comfort.
Fitness enthusiasts who are looking for a shoe that can take on the gym and their light to moderate cardio workouts.
Neutral pronators who need a daily trainer that feels and responds well to each step.
Who shouldn't buy it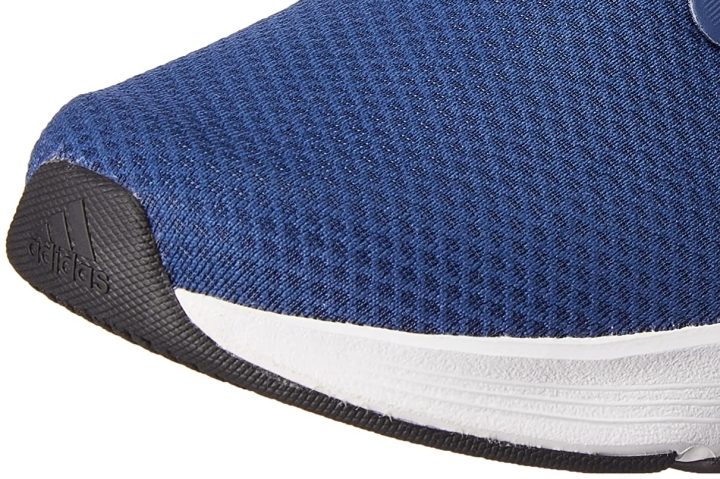 The spacious toebox of the Adidas Fluidflow 2.0 is a better choice for runners who need more room for their toes. For runners who are bothered with ankle blisters, the Adidas Duramo 10 has no reports from reviewers about heel rubbing. For wet-pavement lovers, the Adidas Supernova 2 is their best bet when it comes to a grippier outsole.
Out-of-this-world

comfort with the Adidas Galaxy 6

"Awesome comfort" was how a critic described their first day out with these trainers. Another said that these daily runners are "so soft from the inside."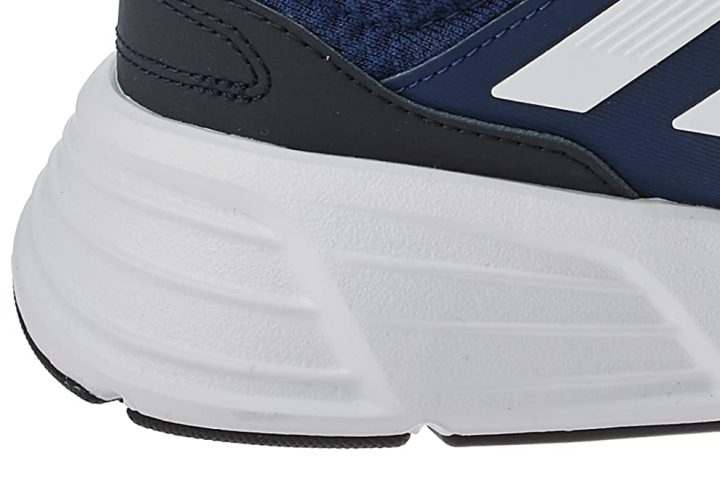 As for the cushion, the Cloudfoam midsole gets positive feedback from many reviewers. One even said that "the Cloudfoam soles are the best." It was "like walking on cotton" for another critic who put on their Adidas Galaxy 6.
Wide-footers have to go bigger
"The sizing is way off" was what a critic mentioned when slipping into these trainers. Another also had to return them as they found these to be "tight all around." For wide-footed runners, it is recommended by many to size up.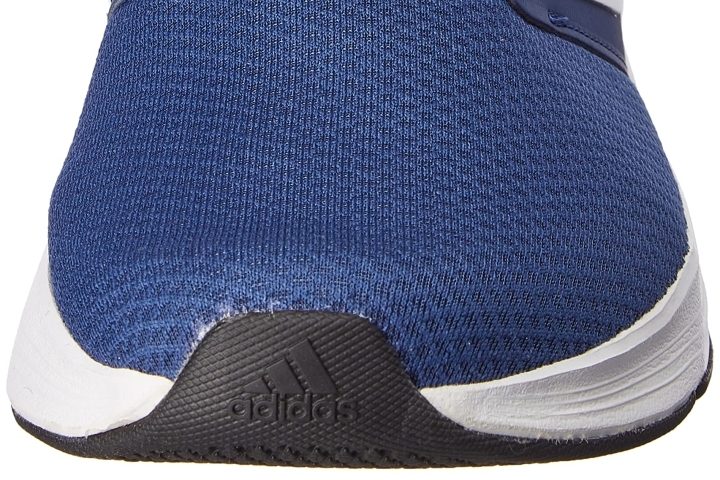 The Adidas Galaxy 6 makes breaking a sweat more fun
For a day at the gym or a casual stroll, these trendy trainers are loved by many buyers. One critic even described these as "cozy shoes" for walking and working out.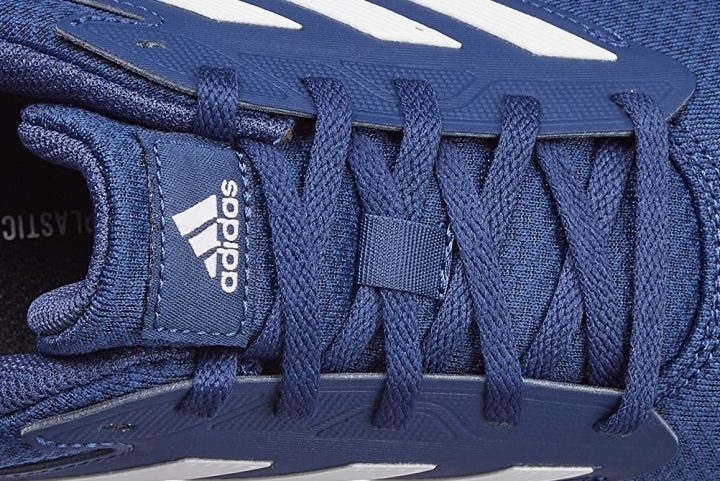 On the other hand, taking these shoes out for a run, a reviewer was very pleased as they said that these "feel like walking and running on clouds." Another also appreciated the pep in their step as they mentioned that these "have a nice bounce to it."
Caution: slippery when wet
For the gym or for miles of dry pavement, the Adidas Galaxy 6 performs well. However, many reviewers caution others to go slow around water. As one critic said: "Be a bit wary when the surface is wet."
The Adidas Galaxy 6 is crazy affordable
At its $60 price point, the Adidas Galaxy 6 is a super affordable daily trainer. To put this in perspective, the average price of many road daily trainers on our database is $114. This confirms how a buyer called these "pocket-friendly."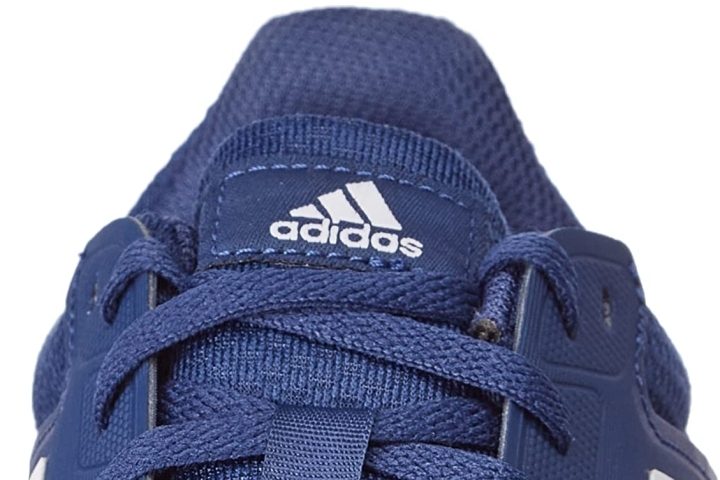 Completes the sporty outfit
For a trendy runner, the Adidas Galaxy 6 is a go-to for the athletic look with its "killer appearance." Matching these with a pair of jeans and a casual dress is also a staple in a reviewer's many outfits as they found the design to be "super cool."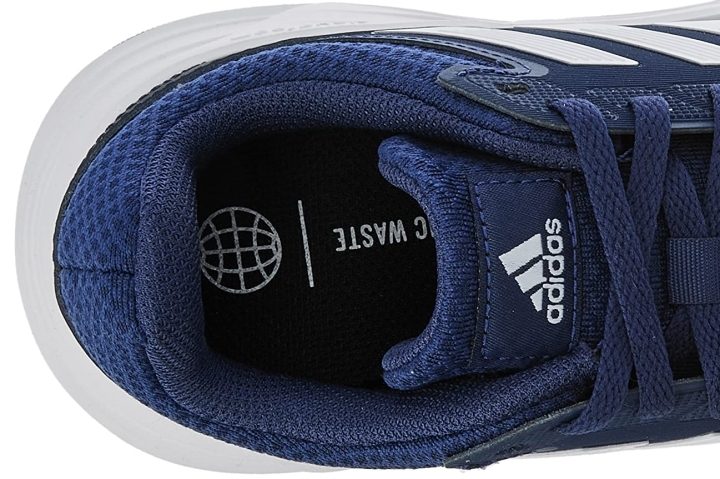 For those who are still doubtful about the looks, one buyer says that these are "more beautiful than the pictures."
A bothersome heel
Some reviewers recommend that these be matched with mid to high-cut socks as the heel tends to rub against their ankles. One critic says that the heel slips with each step even though these shoes felt a tad small.