What else can be said about the Nike Air Max 97 that hasn't been said before, the shoe has literally had books written about it. It's an athletic, versatile, and comfy sneaker that looks incredible in so many colorways. There's a reason it's been one of Nike's most popular sneakers for decades. Like others in its family, this is a silhouette that will stay relevant for years to come and work with most wardrobes.
Pros
Good all-season sneaker
Good for sockless wear
An identifiable piece of fashion history
Fits true to size
Near indestructible
Lightweight
Feels as athletic as it looks
Great even for winter
Cons
Takes some time to wear in
Attaches to stains easily

The Nike Air Max 97 became the Stuff of Legend
The Nineties were an excellent decade for the Air Max line. From the AM90 to the AM Plus there were so many stand-out silhouettes. The Air Max 97 is one of those that could not be forgotten. Modern, metallic, and full of Air the 97 set a bar that was almost impossibly high.
Like Sergio Lozano's AM95 and Sean McDowell's AM Plus, the 97 was Christian Tresser's first silhouette within the Air Max line.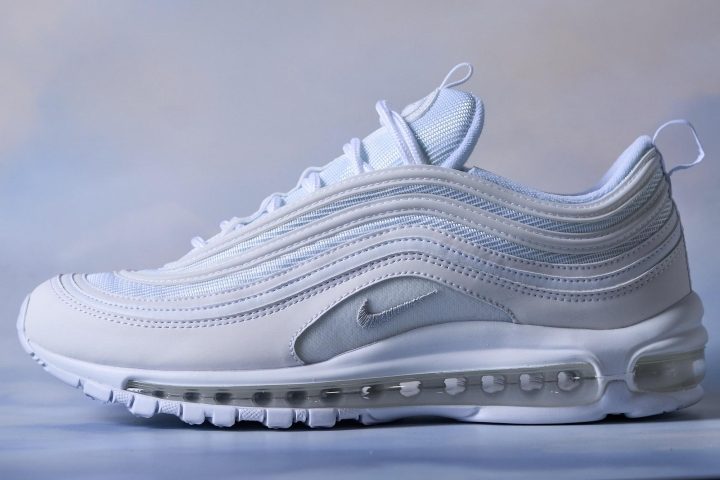 Nicknamed the Silver Bullet after that super fast Japanese train, or simply "Le Silver" in Italy, the 97 was actually modeled after mountain bike hardware and "water dropping in a pond" according to Tresser.
It's this mixture of strength and lightness, paired with Nike's first full-length, visible Air cushion system that led the likes of Carl Lewis to endorse it.
More than a running shoe, because it's not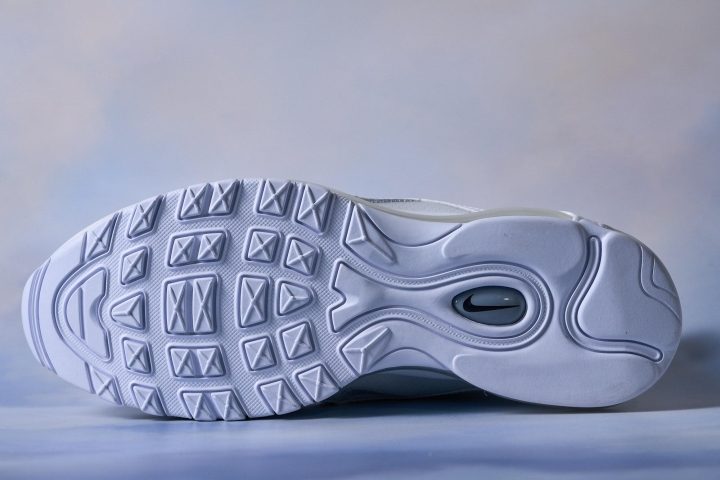 Today it's more than a running shoe. In fact, it's definitely not a running shoe. The Air Max 97 is a piece of cultural heritage in Milan and across the world. Seen on runways for Giorgio Armani and Dolce & Gabbana.
In classic Nike form, the AM97 fits true to size. It's definitely not as lightweight as a water droplet would have you believe, but there is a large chunk of material on the upper. I picked up the all-white colorway and am super happy with the definition between the synthetic and mesh "ripples" of the upper.
The Nike Air Max 97 is a tough kick
On that note, the Air Max 97 is made of sturdy stuff. The tightly woven mesh and seemingly indestructible synthetic leather can take a beating. Although these still look great when a bit trashed, it's easy enough to keep them looking fresh.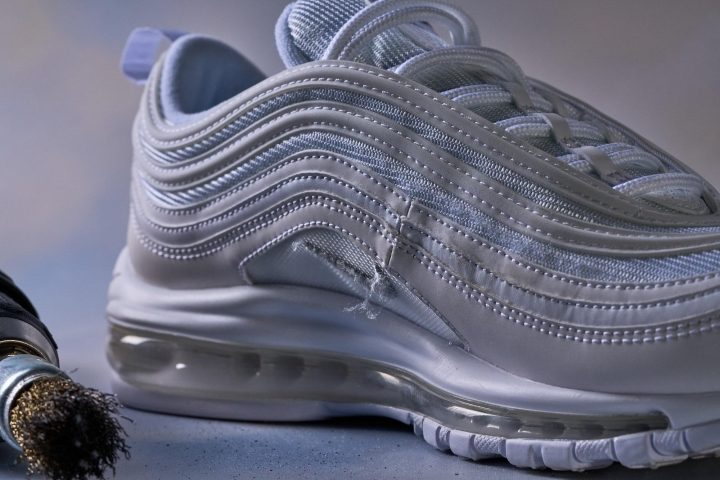 That's if you avoid stains. Unlike many Air Max, the mesh and the strands of leather fiber absorb stains and marks quite easily and the different layers mean it's hard to get to them when cleaning.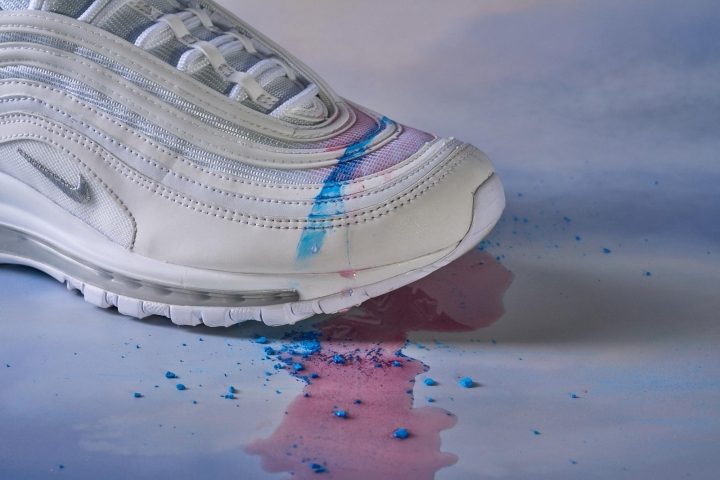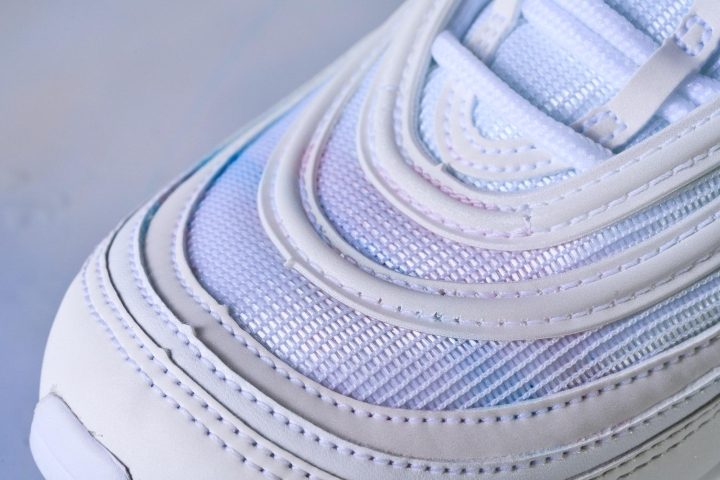 The Nike Air Max 97 was made for your feet
The inner of the shoe is pretty comfortable too. With a foam sock-liner and comfortable in-sole, the 97 is a good option if you prefer sockless wear. I will say, the upper is pretty stocky and doesn't let too much air through, something to think about if you're around friends when you take your shoes off.
It can even hold its own in harsh conditions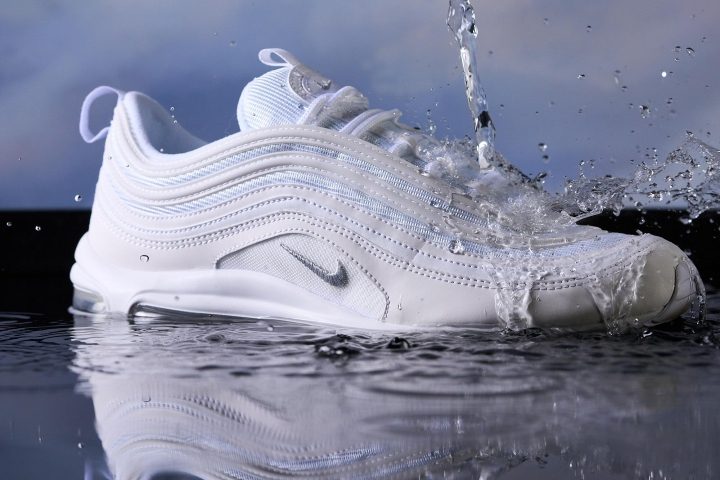 Everything is so well constructed that it's also a solid option for a winter sneaker. When testing the sneaker's ability to keep water out I was pretty surprised. Paired with its durability, it's definitely a good choice for all-year wear.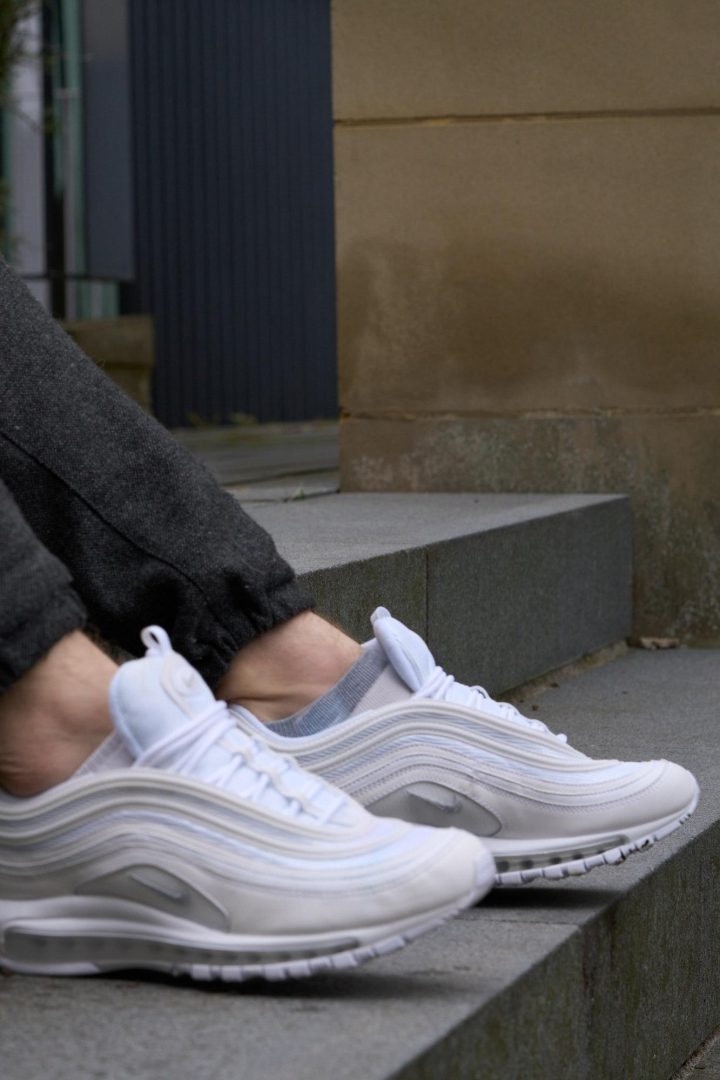 The Nike Air Max 97 is stiff as a beautiful board
The Air Max 97 was the first Air Max to have an all rubber outer sole. While this promised more durability and support, it does make the shoe a bit stiff. This is one of the issues with the 97, it's just not as comfy as something like the AM95 or AM Plus out of the box.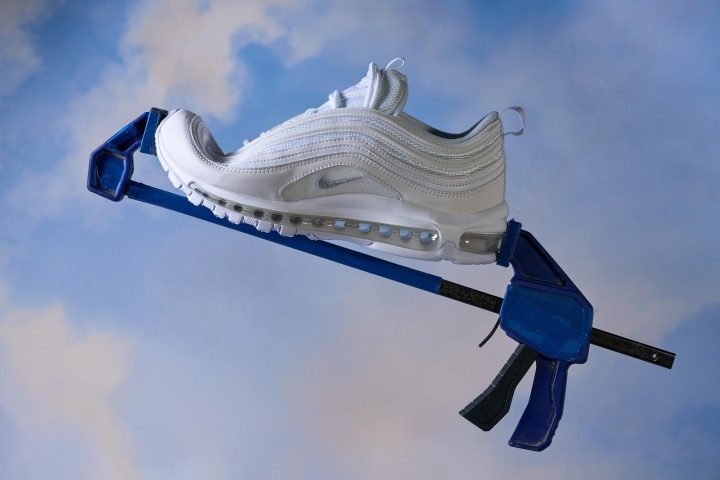 There's a premium for this piece of fashion history
When released, the Air Max 97 was one of the most expensive sneakers on the market. Still selling for £150+ depending on the colorway, some things haven't changed. However, for the price point, you're buying a fashion item that is well-made, durable, and can hold up in most conditions.