Who should buy the Nike Air Max 95 Sneakerboot
This high-top Nike Sneakerboot, a tweaked version of the Air Max 95 is a modern-day utility footgear. This is a must-buy if you're looking for:
A stylish sneakerboot that keeps your feet warm during winter
A functional shoe that maintains its comfort and flexibility
Nike Air Max 95 Sneakerboot Style
The Nike Air Max 95 Sneakerboot takes the 90s fashion with a tasty twist by turning it up into a high-top profile that's also fitted for the winter months. Its curves are nostalgic of the vintage runner formulated by design genius, Sergio Lozano.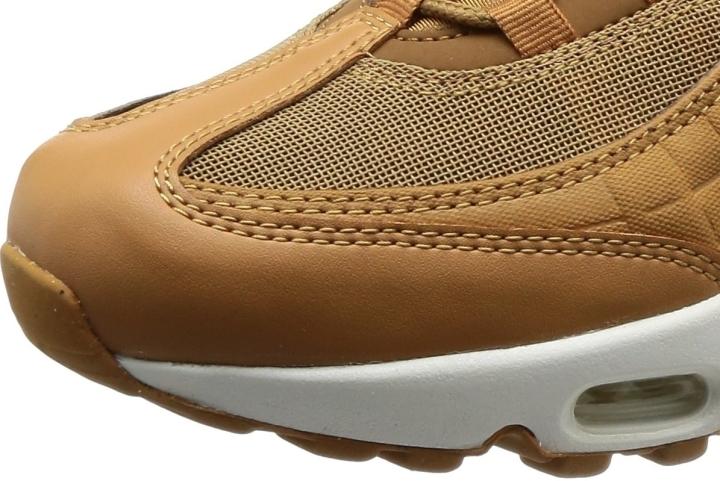 The silhouette and overall feel of the Nike Air Max 95 Sneakerboot Triple Black suggests work and activity. Hence, this half-sneaker, half-boot model is best paired with work gears and athletic wear.
The weatherized high-top Nike Air Max 95 Sneakerboot Olive is also perfect for those whose jobs require them to be outdoors most of the time. Indeed, this shoe is stylish as it is protective.
Effective lacing system
Support is ensured through an effective lacing system and secure zipper construction.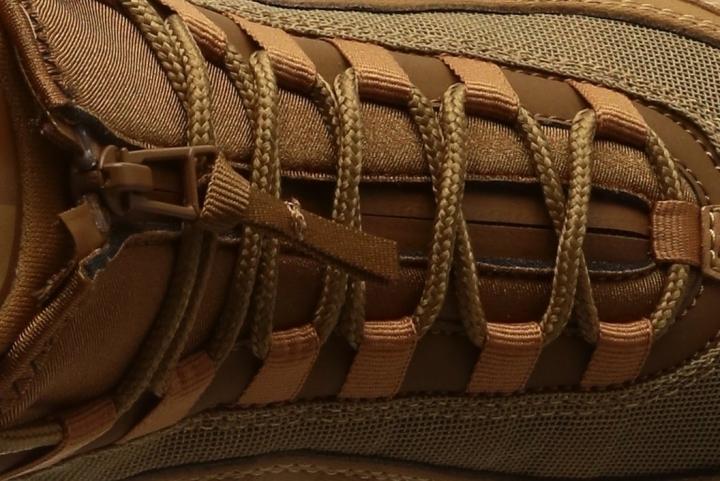 Air-sole cushioning system
This unit prevents hard impact from directly getting into contact with the feet as it compresses and expands in every stride, thus offering a smooth heel-to-toe movement.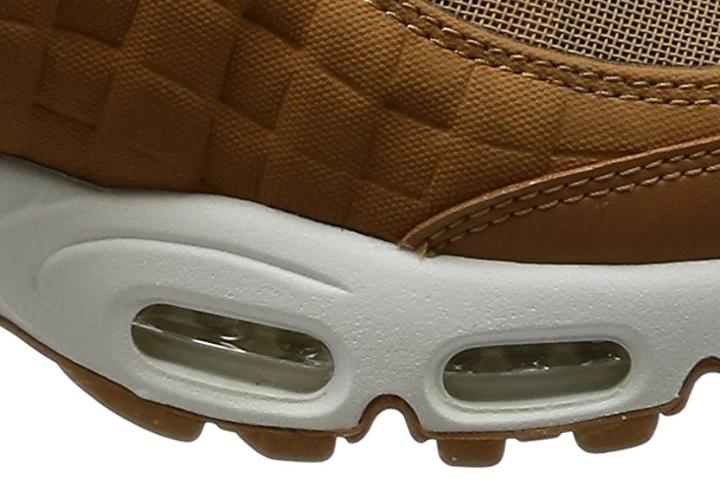 Weatherproof material
The inside of the Nike Air Max 95 Sneakerboot is lined with a heat-reflective material that provides maximum warmth, which makes it suitable for fall and winter.
Reflective heel area
The heel area has a reflective detail that enhances visibility, especially during low-light conditions.
A pull tab in the heel helps with the ease of entry or when taking off the shoe.
Nike Air Max 95 Sneakerboot History
The first Air Max was released on March 26, 1987, and it revolutionized the way the world would view sneakers.
Due to its success, the Air Max 1 single-handedly ushered in the Air Max era. In 1995, a memorable reiteration was dropped. Dubbed the Nike Air Max 95, it was the first shoe that also had air cushioning in the forefoot area.
In 2017, die-hard AM 95 fans got excited with a winter-ready release. Re-imagined as a practical outdoor shoe that can combat the harsh cold, it now sports a high-top cut and got a new name. the Nike Air Max 95 Sneakerboot.
Compare popularity
Interactive
Compare the popularity of another shoe to Nike Air Max 95 Sneakerboot: