New Balance Fresh Foam More review
Fresh Foam More is made to provide a soft and supportive ride, which it provides. But, due to the stack height of the midsole, it felt clunky and unstable.
I really wanted to like this shoe because of its highly functional upper. However, the ride of the midsole and durability of the outsole let me down.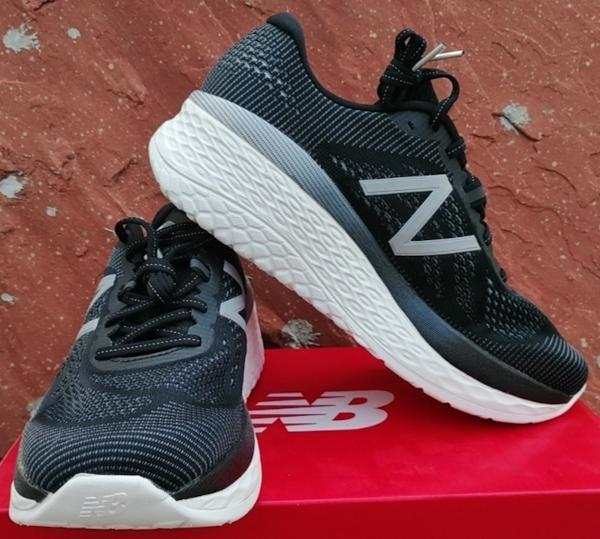 If anyone is looking for a maximalist shoe, go with other options like Hoka or Skechers GORun Ultra, which are less in price yet offer much better performance.
And, if anyone is just looking for a cushioned shoe, go with the New Balance 1080 v9, Adidas Solar Boost 19, ASICS Nimbus 21, or Brooks Glycerin 17. They all perform much better than Fresh Foam More.
New Balance Fresh Foam More is the neutral road running shoe in the New Balance lineup. Fresh Foam More was launched in June 2019 and is the brand's first maximalist shoe.
The shoe has limited colourways, which are black, blue and grey. By the looks of the Fresh Foam More, it seems very soft and plush shoe. Let us find out what this shoe has to offer.
Upper comfort of NB Fresh Foam More
New Balance Fresh Foam More features an engineered mesh upper. According to New Balance, this upper creates a precision fit, providing support where needed.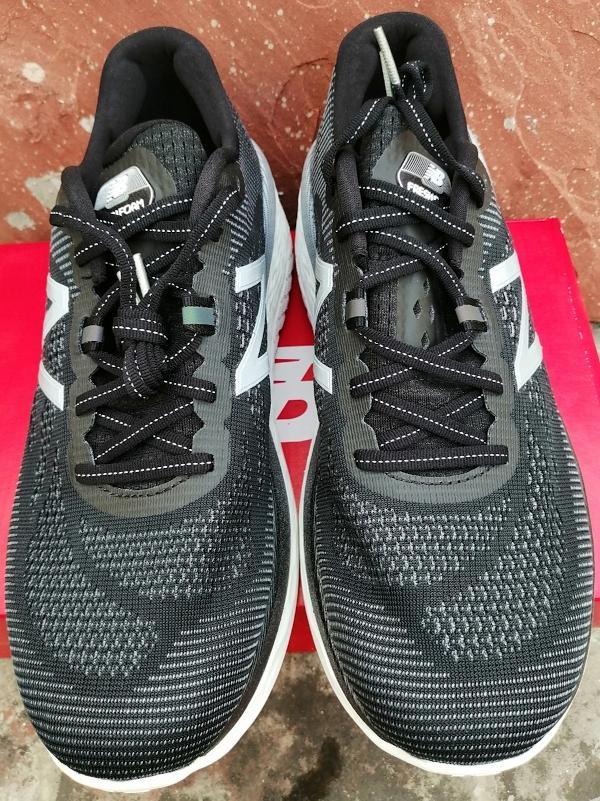 The upper has semi-circular-like patterns and laser-cut holes for breathability. Each lateral side has the 'N' branding that reflects in the dark.
I like the way the upper hugs the foot and provides excellent support. It is also very breathable and will be comfortable to use in hot weather.
Tongue
The tongue is made up of mesh and has just the right amount of padding at the right places.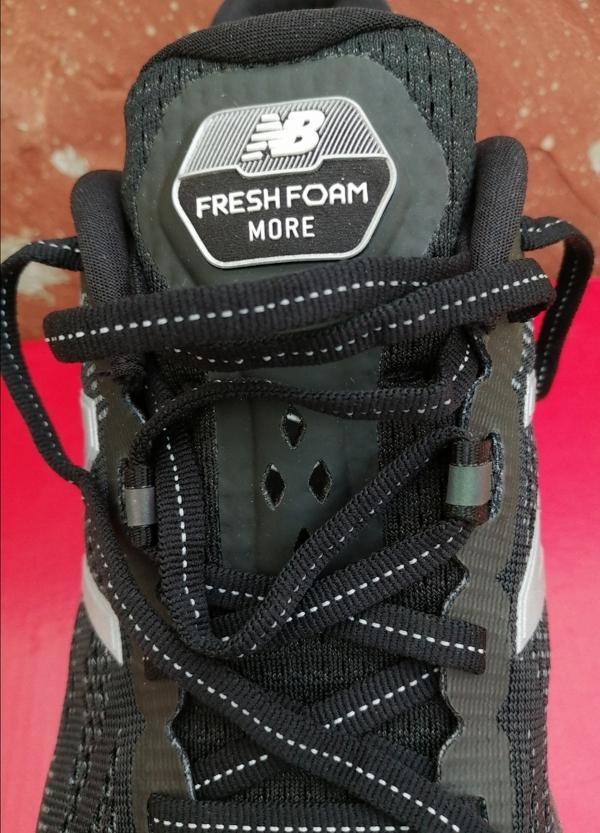 A 3-D label of Fresh Foam More is also pasted on the tongue. There are also diamond-shaped holes for breathability.
Toe box
I found the width of the toe box on the narrower side. Runners with average toe width will be fine with it.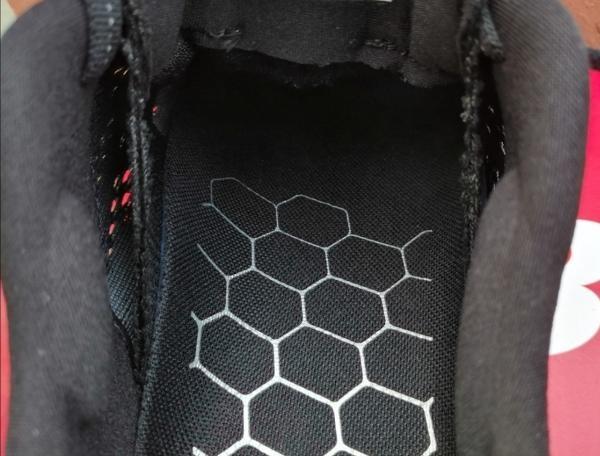 But, someone who prefers extra space for toes to expand on longer runs will have to go for a 2E width option. However, runners with wider feet will have to go with the 2E width option.
Heel counter
Fresh Foam More has very low heel height. It has an internal heel cup, which is very stiff and supports the heel while running on uneven surfaces and changing directions swiftly.
New Balance has also provided proper heel pods of foam in the heel for better heel lockdown. But, these foam pods might not be everyone's cup of tea.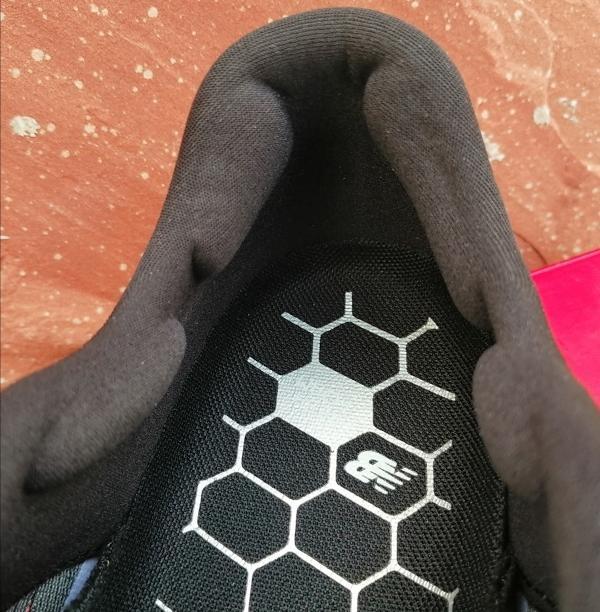 It took a few runs to get accustomed to it. These caused chafing in the heel so I would suggest wearing long socks for protection. Regardless, these heel pods kept the heel in place and locked down while running.
Midsole: more Fresh Foam!
Just by looking at it, one might think this shoe will be very heavy. But, with only 292 grams, it is very light as compared to a high cushioned shoe.
The whole stack is made up of Fresh Foam. The midsole also has laser-etched holes in it to keep the shoe's weight to the minimum.
When I started walking, the midsole felt very awkward to me. I found the midsole in the forefoot area much softer than the heel and cushioning in the heel, which feels firm.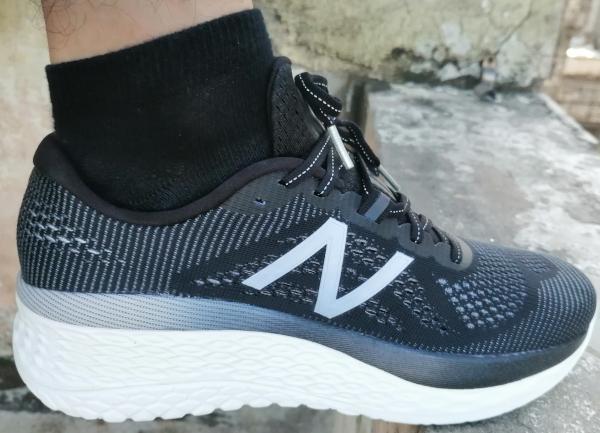 Regardless, it is responsive and provides sufficient bounce back. But, the stack of the midsole felt very stiff while running and caused pain in my calves.
When I took my first run, the shoe felt very unstable because of improper distribution of weight in the heel and forefoot.
It can also be attributed to the difference in density of the Fresh Foam in the forefoot to that in the heel. I did 10 miles in them in 3 runs and found the midsole as very clunky.
EVA railings are also provided along the midfoot for enhancing the stability and ride of the shoe. However, despite providing EVA railings, the ride felt clunky and unstable.
Outsole
Even the outsole of the Fresh Foam More is made up of foam and has no rubber at all. The main motive behind providing no rubber on the outsole is to keep weight to its minimum.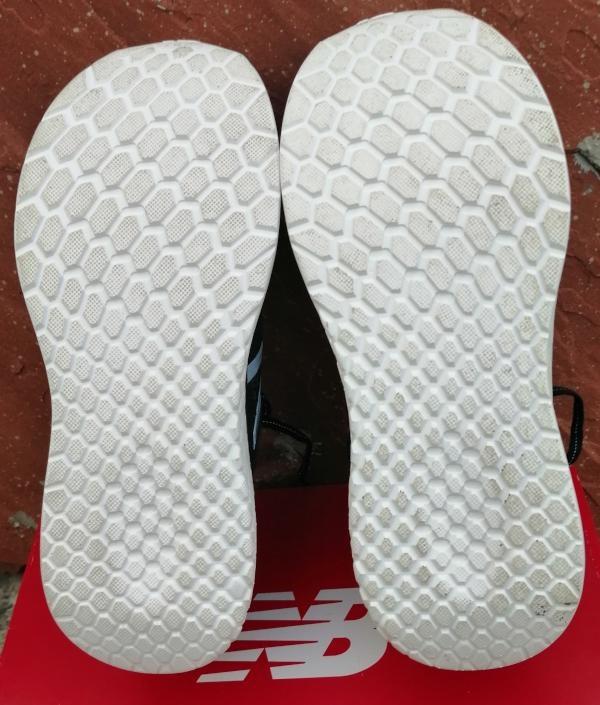 The outsole is made up of ground contact EVA, which has a honeycomb-like pattern that adds to the shoe flexibility. The ground contact EVA outsole did fine on dry surfaces.
But, when I tried them on a wet road, it felt slippery, and EVA outsole was not able to hold the ground properly.
Similarly, when I tried them on dry grass, they felt slippery. And, on wet grass, these failed to provide traction, and it felt like friction coefficient has become zero.
Even the durability of the outsole is not good. After putting 10 miles in them, the outsole has started showing signs of wearing.
In some areas, treads are completely worn out. The quality of the outsole is a big question mark on the shoe's durability for its cost.
Support
The midfoot is narrow, which provides a locked-in feel. As mentioned, Fresh Foam More also has a gusseted tongue, which wraps around the midfoot and provides a secured fit.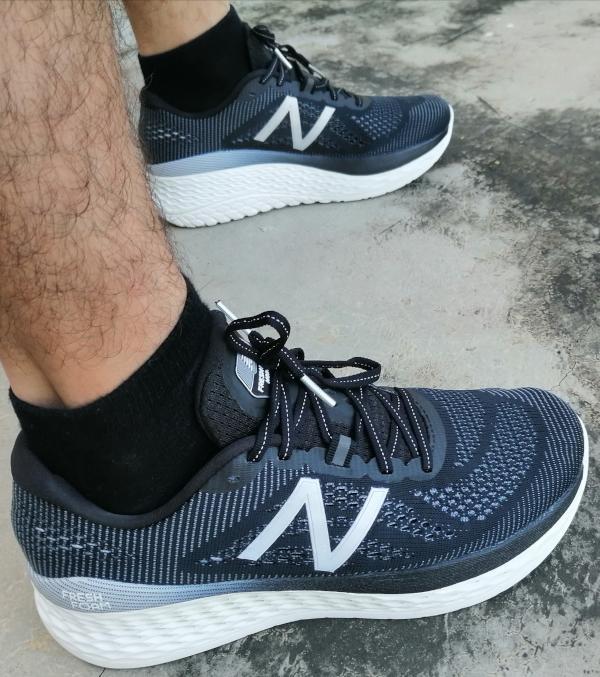 I did not find any problem while changing directions or running on unpaved roads. The jacquard mesh upper also provides a supportive and stable fit.
I must say that this year, New Balance has produced some great uppers. All in all, this shoe offers more than enough amount of support.
Ride and performance
Fresh Foam More has very high stack height, but still, it is a fairly lightweight shoe. New Balance markets Fresh Foam More as the most cushioned and soft shoe.
However, they are not as soft as they are advertised. They feel firmer as compared to other high cushioned shoe like ASICS Nimbus or Brooks Glycerin.
Despite the 4mm drop, Fresh Foam More feels unstable, and the ground feel is significantly low. When I tried to pick up the pace in them, they felt more unstable.
The midsole is responsive enough to pick up the pace. However, its responsiveness is a total waste as I can't run at a higher pace because of the stability issue.
Now, I have started using Fresh Foam More as a walking shoe instead of a running shoe.
Fit of the New Balance More
New Balance designed Fresh Foam More with the motive of providing a supportive and soft ride on long runs. The jacquard mesh upper managed to keep the foot in place while taking sharp turns and did not cause sliding.
The heel cup also managed to keep the heel secure and locked down without doing any changes in the lacing system.
As mentioned, I found the width of the toe box roomy enough and has enough room for toes to expand on longer runs. But, runners with wide feet have to go with the 2E width option.
Style
The syle of the shoe is below average, nothing too crazy. In 2019, when running shoes are becoming more and more good in looks, I think the Fresh Foam More will not be able to find its place.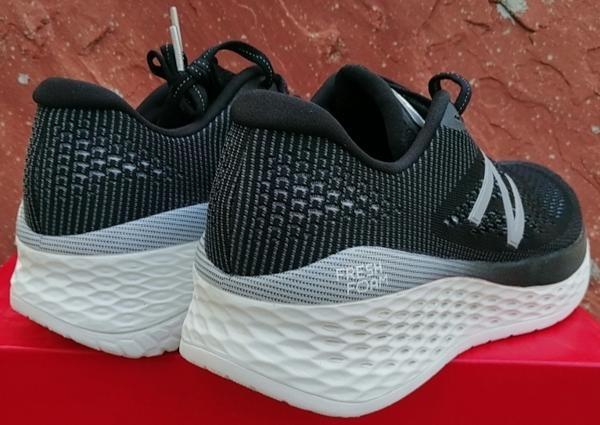 Hoka's, which are maximalist shoes too, look much better than the Fresh Foam More.
Compare popularity
Interactive
Compare the popularity of another shoe to New Balance Fresh Foam More: