A familiar yet bold new direction—this is the CT302 from New Balance in a nutshell. A lot is going for this tennis-inspired sneaker, chief among which is its extraordinary plushness hiding behind a new-ish design that's not what you would expect from the brand. "A solid cop," as one vlogger calls it, this inspired shoe also has an attractive asking price matching its luxurious look and feel.
Pros
Mouth-watering comfort
Quite the head-turner
Mix-and-match wonder
Looks premium
Budget-friendly
Height booster
Supportive underfoot
Not your everyday NB design
Cons
Weighty
Smudge magnet
Limited colorways
Who should buy the New Balance CT302
The CT302 is your classy court-styled kick with unexpected details. Purchase it if:
You've always been a New Balance fan and a collector of platform sneakers.
Inexpensive kicks that look high-end make your heart raise.
You want to catch a break from New Balance dad shoes.
Your wardrobe consists of mostly plain-colored tops and bottoms.
Kicks that give a height advantage are what you're after.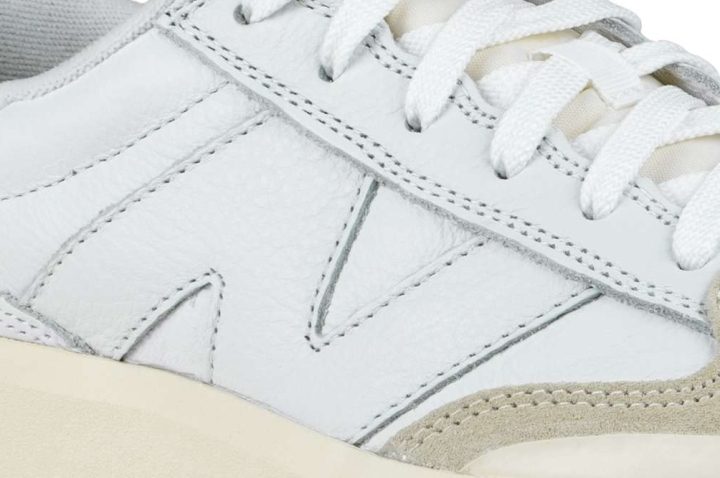 Who should NOT buy it
If you prefer a lighter pair—one that also doesn't attract smudges—skip the CT302 (633 g) for the Adidas Sleek Super (454 g). Also, if you want something that comes in more than a handful of colorways, take the Vans Slip-On Platform route.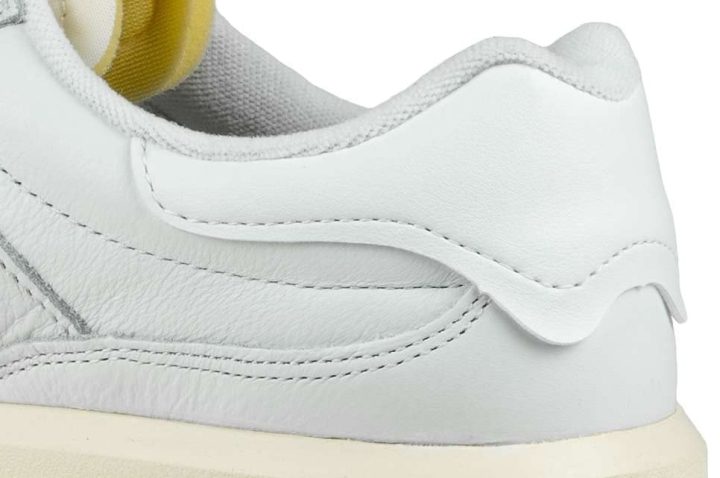 Supple to the max
Comfort-wise, the New Balance CT302, according to many, is simply incredible. Vloggers have this to say about the shoe's 10/10 plushness:
"Comfy to wear for long hours."
"It feels like marshmallows!"
"Snug like a bug in a rug, baby!"
Non-professional reviewers also feel the same way, with one saying that the featured shoe has a "butter-soft leather upper."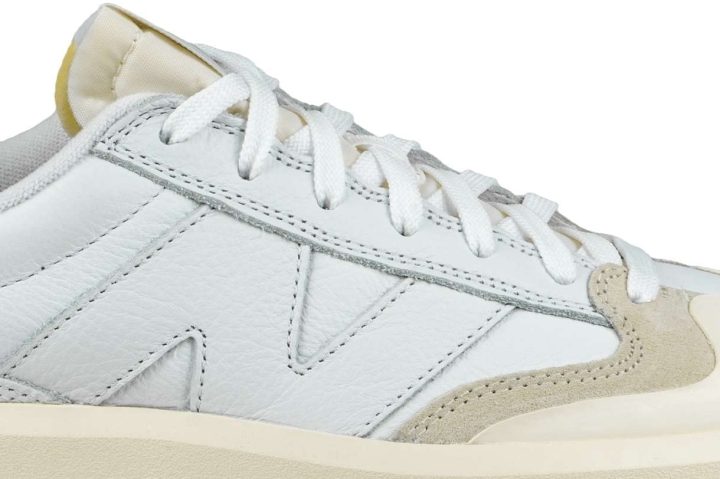 Mesmerize the crowd in the New Balance CT302
Sporting a look that deviates from the dad-shoe norm, the New Balance CT302 is a real feast for the eyes, and numerous sneakerheads agree. "The look is so, so adorable," says a footwear blogger. Another professional tester says that the shoe has "such a fun look." Yet another reviewer says that the CT302 is "a winner in terms of design."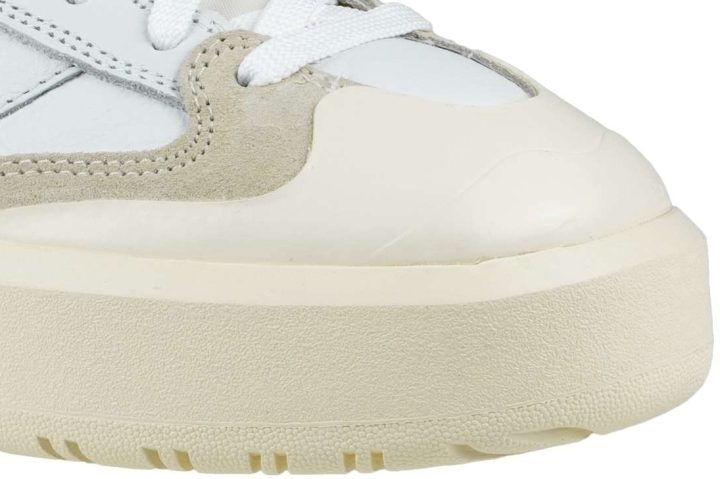 Among the most versatile sneaker style-wise
With remarks such as "wear them with anything" and "rock it with anything," the New Balance CT302 can be considered a pretty versatile kick. It gives balance to striking and colorful getups, while monochrome outfits get an even more laidback look to them with this shoe on.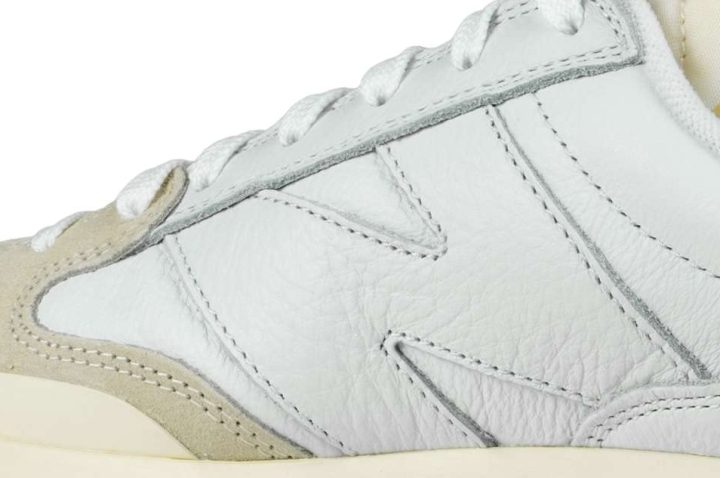 Elegant for less
The New Balance CT302 also revels in its meticulous construction, which gives off a luxurious vibe. They "look like designer sneakers" and "a luxury aesthetic" are two comments that reflect this.
But the better news is, whether at a glance or close inspection, you wouldn't believe that the featured kick is only $90 a pair. Indeed, at that price, you'll get a tennis-inspired shoe that looks oh-so premium.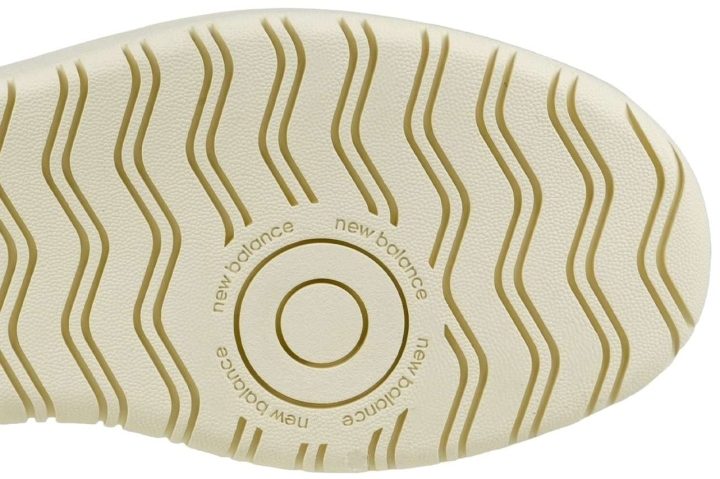 Not the lightest New Balance kick around
Many sneaker fans find the CT302 from New Balance quite weighty. A gear maven among them says that "it feels like a one-and-a-half-pound dumbbell." A regular sneaker aficionado, on the other hand, says that having the shoe on is like "wearing ankle weights."
All that said, there are still some folks who are willing to look the other way and forget (for as long as they can) the shoe's heaviness. For them, the CT302 is just too awesome to pass up, even with its hulking weight.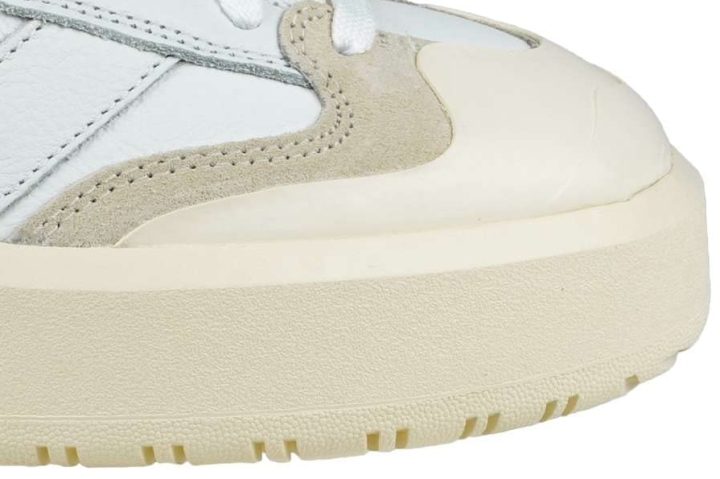 The CT302's mighty platform
One of the New Balance CT302's draws is its firm-yet-plush sole unit. It delivers "excellent support," says a sneakerhead. Aside from that, the shoe in question also elevates (literally), giving those who'd wear it a nice height boost of about two inches.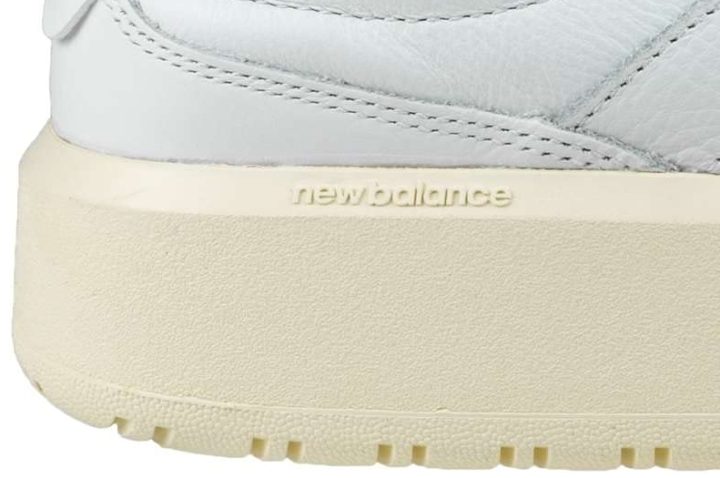 But it gets marked easily
The CT302 is a smudge magnet, based on reports. Its off-white midsole is a blank canvas to dirt and the like. The shoe's rubber-covered forefoot also falls victim to all this smudging, with a reviewer saying that "the rubber toe box gets marked up extremely easily."
CT302: An NB kick that's not-so New Balance
There are those who find the CT302's overall design quite refreshing. Unlike most offerings from New Balance, the featured sneaker doesn't have that usual "for the dads" look. In its place is a style that gives more emphasis on youthful, sporty aesthetics than everyday dad fashion.
New colors would be appreciated
An expert is rather disappointed that the New Balance CT302 only comes in a few colorways. He would like New Balance to launch new hues for it, and to that end, he compels his social media followers to promote the shoe so that the brand takes notice.
The New Balance CT302's direct inspiration
NB used the CT300 (a.k.a. 300 Court) as a baseline for this tennis-inspired kick. The CT302 inherited the 300 Court's deep ankle pockets and grooved heel collar. For key differences, the featured shoe has puffier padding and, of course, chunkier soles.