The Wilson Rush Pro 3.5 is an all-court tennis shoe that highlights stability while remaining a light one. Whether you are a beginner or an advanced player, this shoe is going to surprise you with its comfort and cushioned support.
Pros
Springy cushioning
Very stable and supportive
Secure foothold
Roomy toebox
Light and airy upper
Outsole warranty (6 months)
Clean-looking shoe
Who should buy the Wilson Rush Pro 3.5
The Rush Pro 3.5 is a stable yet light tennis shoe from Wilson. This all-court trainer allows you to get tuned with your strokes and footwork, be it on training or game days. It is a solid option for:
Both entry-level and advanced players looking for a good amount of support and stability
Fast-paced athletes who are after a lightweight tennis shoe
Players who drag the foot a lot as the Duralast rubber secures the toebox from early signs of wear; additionally, the shoe comes with a 6-month durability warranty in case you burn through the outsole too soon.
Who should not buy the shoe
If you want to make sure you get the most shelf life out of your tennis shoe without the need to exchange it within the first 6 months of use, check out the highly durable options like Adidas Barricade or the ASICS Resolution 8. Both shoes are designed with stability in mind and belong to the same price range as the Rush Pro.
Wilson Rush Pro 3.5 vs. 3.0
According to the owners of both iterations, the 3.5 edition overall feels noticeably more comfortable, lighter, and more agile compared to the predecessor. Other improvements include:
roomier toebox causes no more toe jamming
better ventilated mesh promotes breathability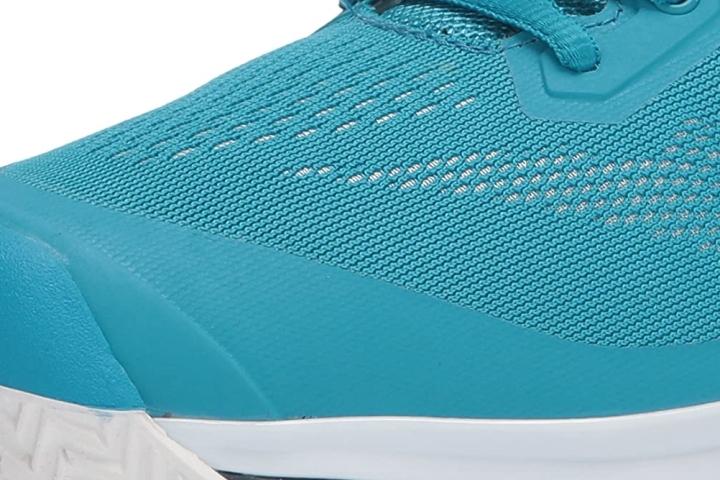 Fit is just right in this tennis shoe
A vast majority of reviewers didn't have any issues with getting the right size in Wilson Rush Pro 3.5. Its wider toebox is very accommodating and is suitable for wide feet.
They are also satisfied with its glove-like fit which holds the foot in place very well. An avid tennis player notes that it's like the shoe moves with him and he is not fighting it.
Some took note of the well-padded collar which minimizes pressure around the ankle.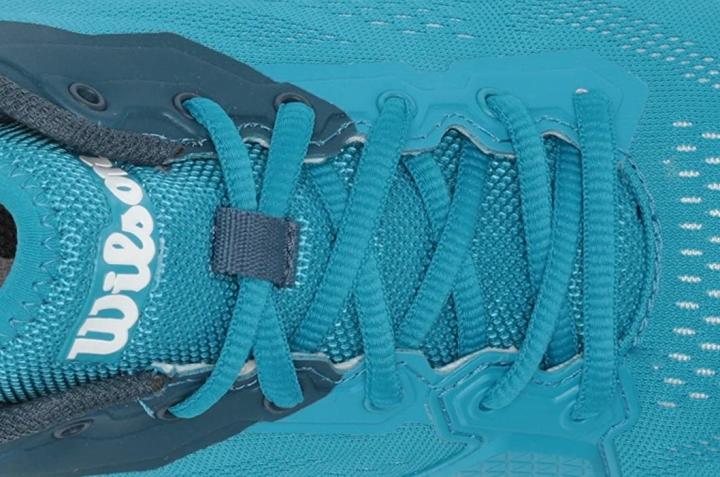 Plenty of cushioning and support
Tennis players are ecstatic about the performance of the Wilson Rush Pro 3.5. They agree that the shoe feels great and plays well. "My feet are happy again," says one of them.
The cushioning is there (9 mm heel-to-toe drop), offering a springy experience with support in all the right places: the arch, the heel, and the ankle.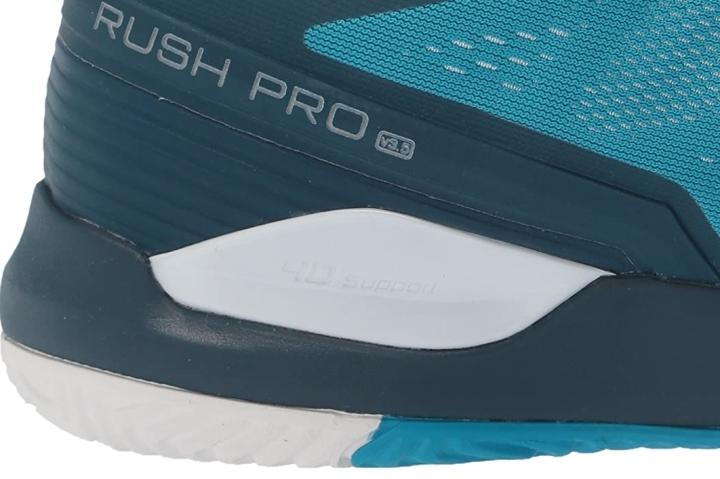 This Wilson tennis shoe is also very well-structured and rigid with very little torsional flexibility (it's pretty hard to twist). This is due to the presence of a TPU shank which limits torsion and allows you to be in control when pivoting. This contributes to the overall stability which thwarts unnecessary rolling or twisting of the foot and makes the shoe a solid option for beginner players. Here are some of the experiences coming from the shoe owners:
a playtester feels confident that his ankle will never roll
another one notes that the arch support is perfectly positioned in the right spot underfoot
an intense mover says that the shoe helps him play fast without hurting his feet
a person whose feet tend to get sore after a match says that the shoe saves him from that.
Durability is questionable but the warranty is there
Opinions split on the durability of the Rush Pro 3.5. Some refer to it as sturdy and a shoe for the long haul. Other players have worn through the outsole within six weeks. On the bright side, this tennis shoe comes with a 6-month outsole performance guarantee, so they were able to replace the pair.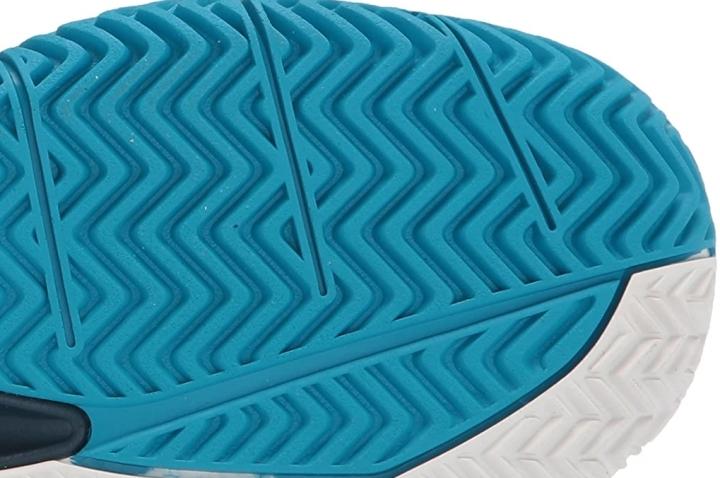 Airy upper of the Wilson Rush Pro 3.5
A good number of tennis players consider this Wilson shoe's upper as well-ventilated. Those who have used the trainer throughout the summer, say that its mesh wrapping makes it a lot airier than its predecessor. The minimally layered top also contributes to the feeling of lightness.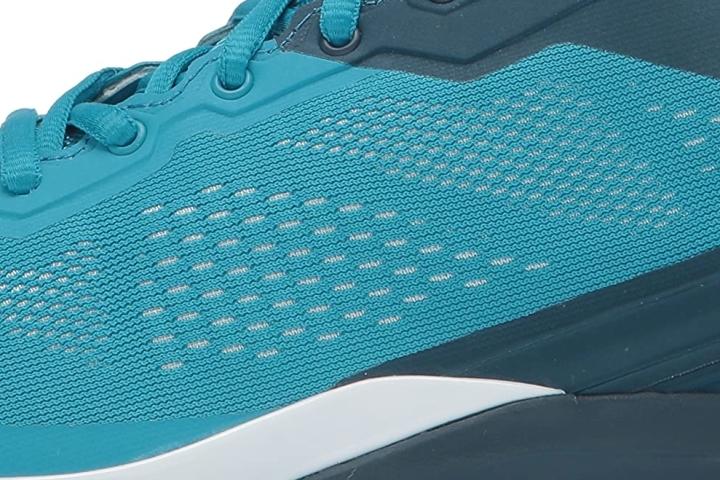 Wilson Rush Pro 3.5 is a sleek one
Style-conscious reviewers couldn't help but notice how clean and sharp-looking the Rush Pro 3.5 is compared to its predecessor. It comes in a more streamlined design with no bulk or excessive material.
Owners of the previous edition also like how the "W" logo has been placed further back and made more subtle.