As a shoe recommended by podiatrists, the Vionic Walker Classic did not disappoint. Many who have been suffering from various foot discomfort were pleased with the outcome. Moreover, its comfort, fit, adequate support, and performance have delighted many of its wearers. On the other hand, its style and overall stiffness were an issue to some. In the end, this footwear is worth considering for its benefits.
Pros
Lasting comfort and support
Relieves foot pain
Well-fitting right out of the box
Cons
Stiff
Unappealing style
Stitching durability issues
Who should buy the Vionic Walker Classic
As an everyday walking companion for wearers who have an active lifestyle, Vionic Walker Classic delivers sufficient support and has a podiatrist-designed Orthaheel insert. It might benefit you if:
A shoe that could eradicate pain associated with flat feet, plantar fasciitis, and arthritis is what you need.

The situation requires you to get a new pair that fits well fresh off the box.

Hygiene is among your top priorities that a shoe that eliminates unpleasant smell is what you are after.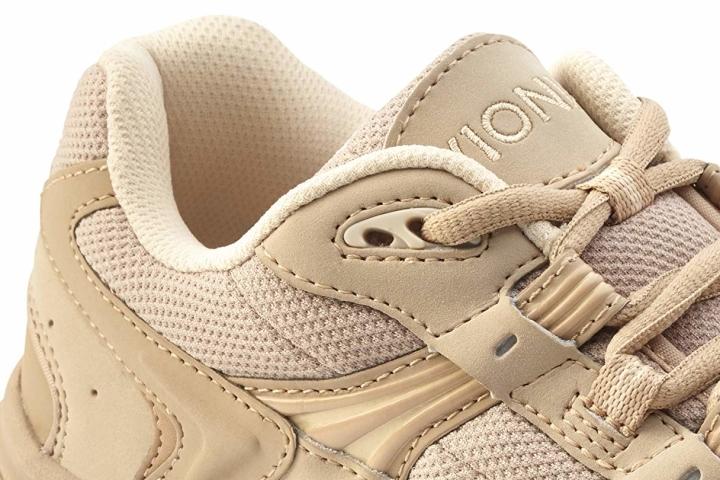 An outsole that protects
The Walker Classic's rubber compound protects the bottom of its platform. It features pods of various shapes, sizes, and textures; and together they deliver traction where it is most needed.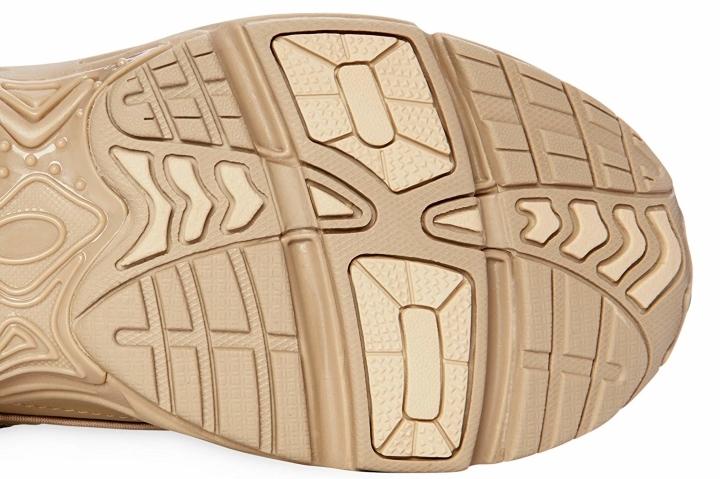 Two pronounced horizontal flex grooves are placed in the forefoot section of the trainer. They support natural flexibility as they allow the foot to bend in the right area.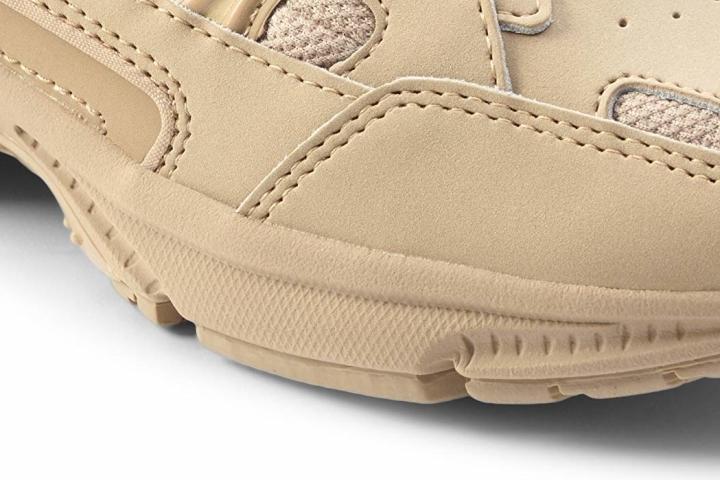 Shock attenuation
As part of the brand's AMS technology, the Vionic Walker Classic utilizes a firm yet flexible EVA midsole. It attenuates the impact on feet and joints by absorbing the shock upon heel strikes, jumps, and other forceful movements.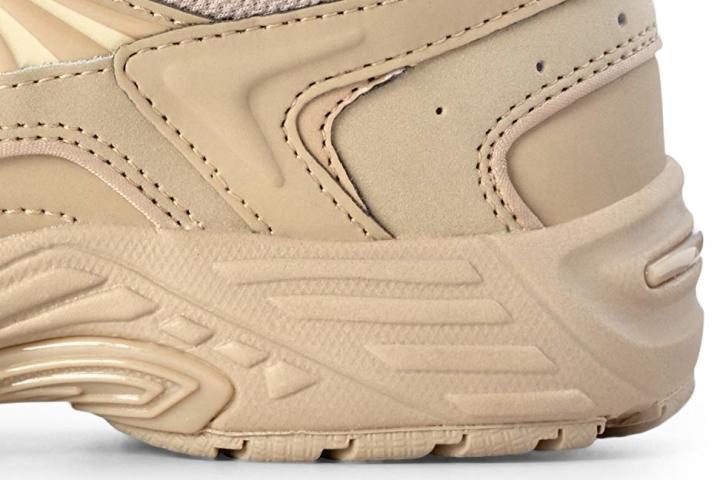 The unit is raised in the midfoot section and is reinforced by a thermoplastic brace. This configuration prevents the foot from excessively rolling inwards (overpronation). Another firm thermoplastic component is incorporated in the heel section. It contributes to the stability of the foot.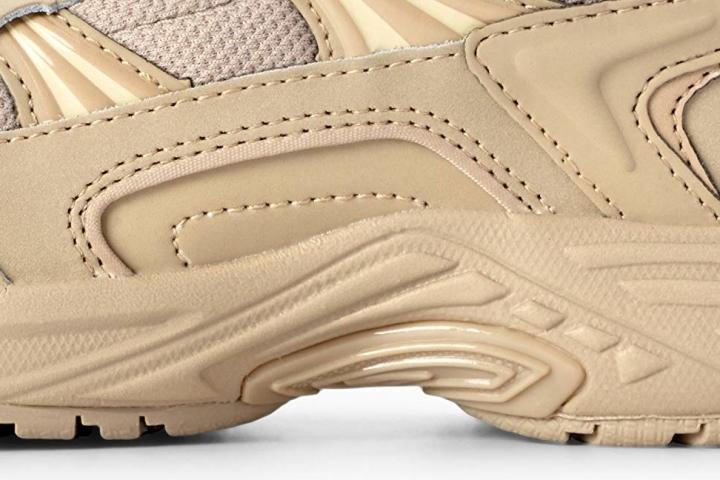 Supporting the arch of the foot is the Orthaheel insert. Developed by a podiatrist, this biomechanical add-on keeps the natural alignment of feet and legs, further eliminating the chance of overpronation. It is topped by an anti-bacterial cloth which keeps unpleasant foot odor at bay.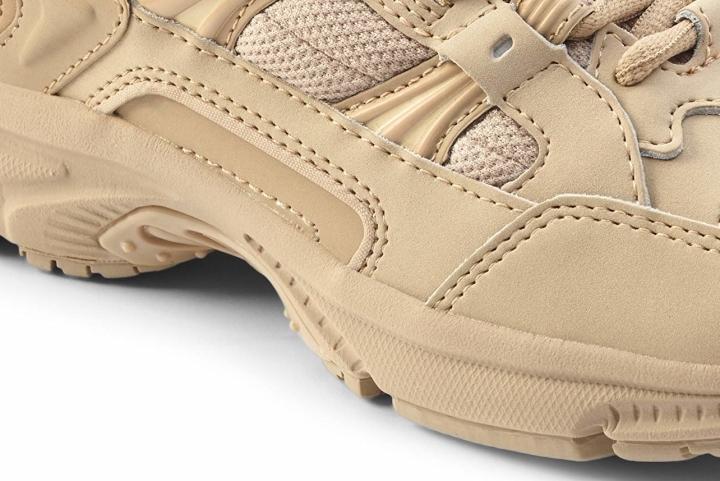 The Vionic Walker Classic's upper
The top part of the Walker Classic is made up of a premium full-grain leather. It keeps the foot supported throughout the movement. The material also displays water-resistant properties and helps in keeping the foot dry in wet environments.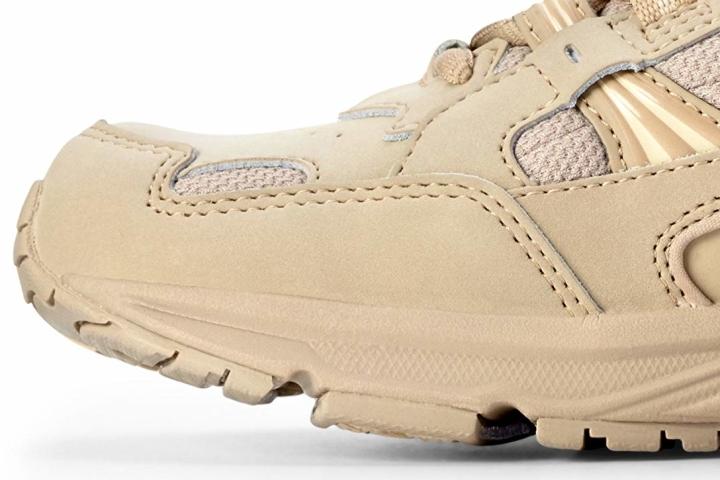 The leather is complemented by a breathable polyester mesh liner which adds a soft touch on top of the foot and around the ankle. It keeps the interiors aerated. It also reduces chafing of the upper against the skin.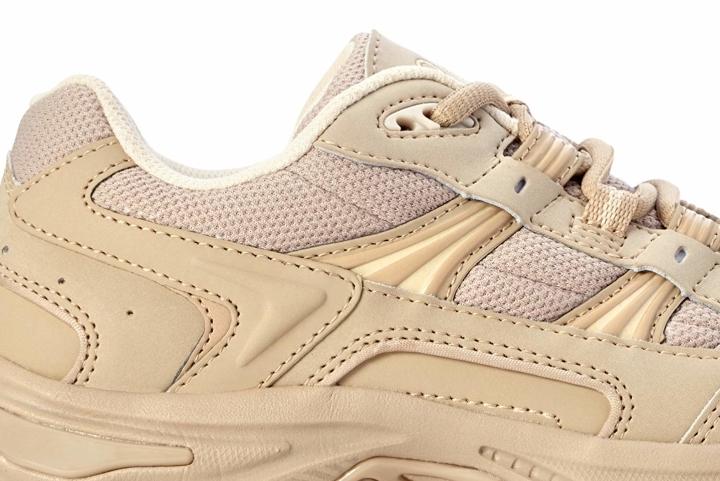 Snug lacing system
The trainer makes use of an action lacing system that provides a secure and adjustable fit. A combination of different eyelets helps the laces to tighten up the fit effectively.