I started running a few years ago. Coincidentally, that was when the Vibram Fivefingers started as well. Unlike many others, especially women, I found their "design" captivating and I liked them. That is when I purchased my first pair of VFFs. Here I am, many years and even more kilometers later doing review of their model V-Run.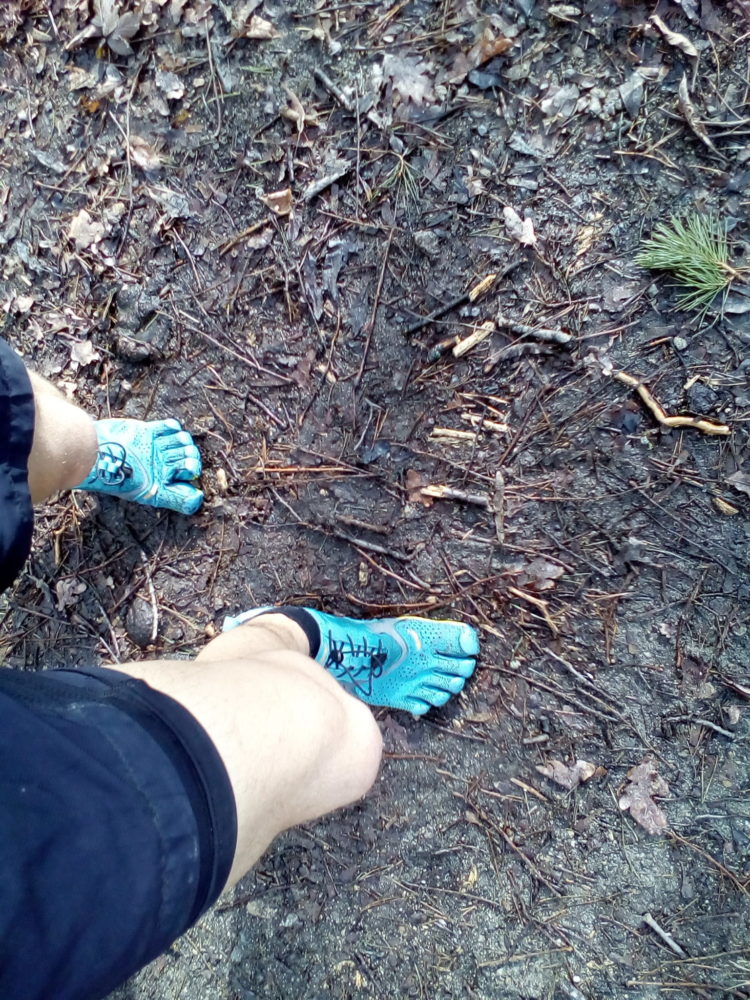 Before I bought V-Runs, I was searching quite a lot for possible replacement for my older VFF KSO EVO (which I use for fitness now). After a long time reading on forums and searching on the Internet, I decided to stick with the brand I was familiar with.
I wanted minimalist shoes that would last me for as long as possible and carry me through my volume training.
About VFFs
If you are familiar with Vibram Fivefingers, you can skip this paragraph. For all the other, as you can see, Vibram Fivefingers are minimalist shoes with uncommon design.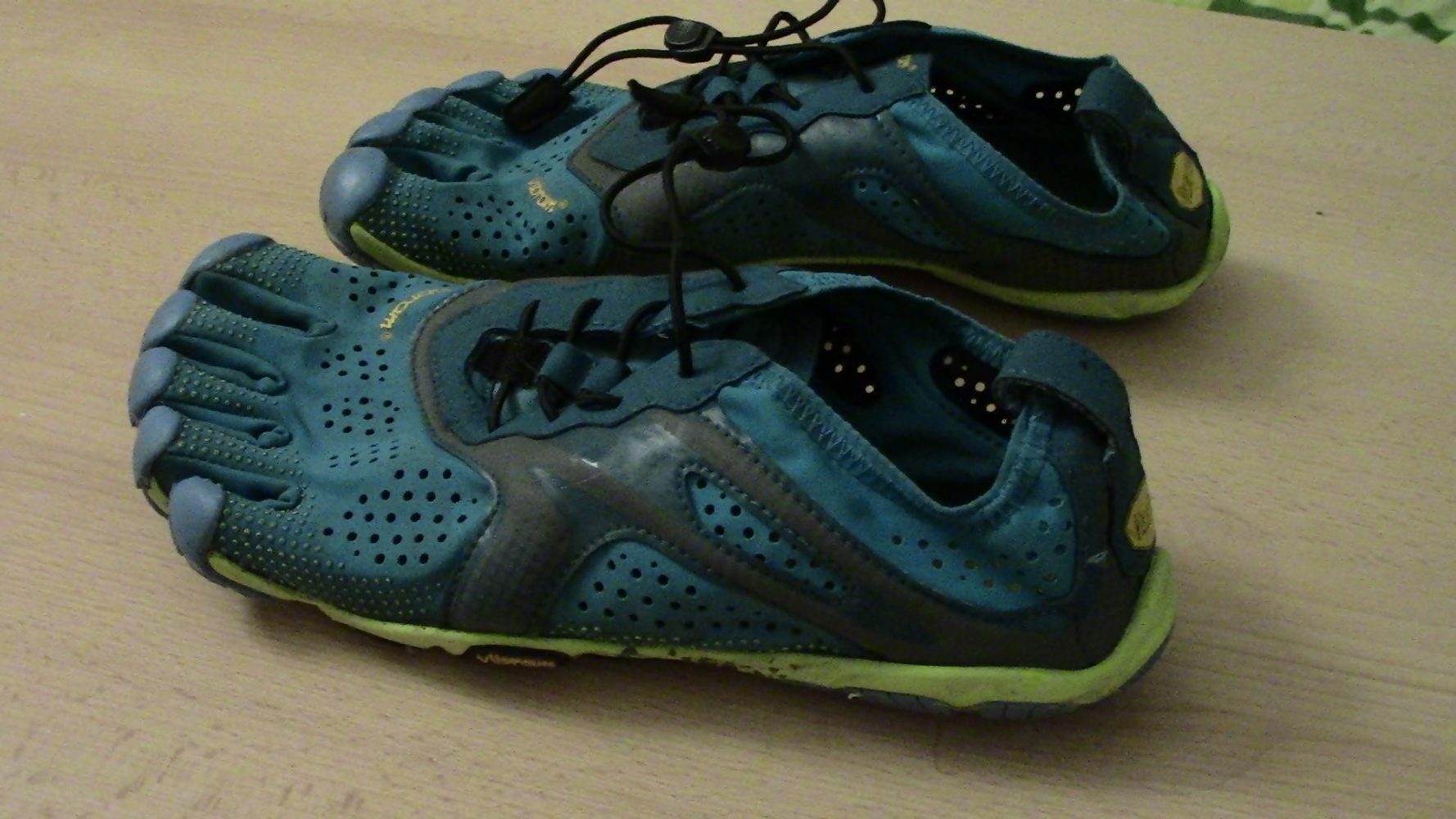 Each toe has it's own socket, which together with thin sole allows for a greater mobility and better ground perception. Running in Vibrams is different compared to "typical" running shoes with stacked outsole and midsole.
These shoes are not intended for everybody and getting used to running "barefoot" style takes time. The foot is the technology, the shoes are to support what our feet were designed for.
Construction of the Shoe
Materials used in V-Run are different to those used in the previous models. The upper of the shoe is from a soft, perforated polyester lycra stretch mesh and polyester microfiber.
The material must be the softest I have ever touched! It is thin enough and perforation makes it easy for water to evaporate during hot summer days. While they seem to be intended for hot days and summer runs, I have been using them all year round and I was surprised the first time I took them out in below zero degrees (Celsius) because my feet were not getting colder. My hypothesis is that it is because your toes and feet work and move in VFFs compared to traditional shoes, which promotes better blood flow.
The upper also stretches quite a bit and I can say that out of all the pairs I own, these are the fastest to put on.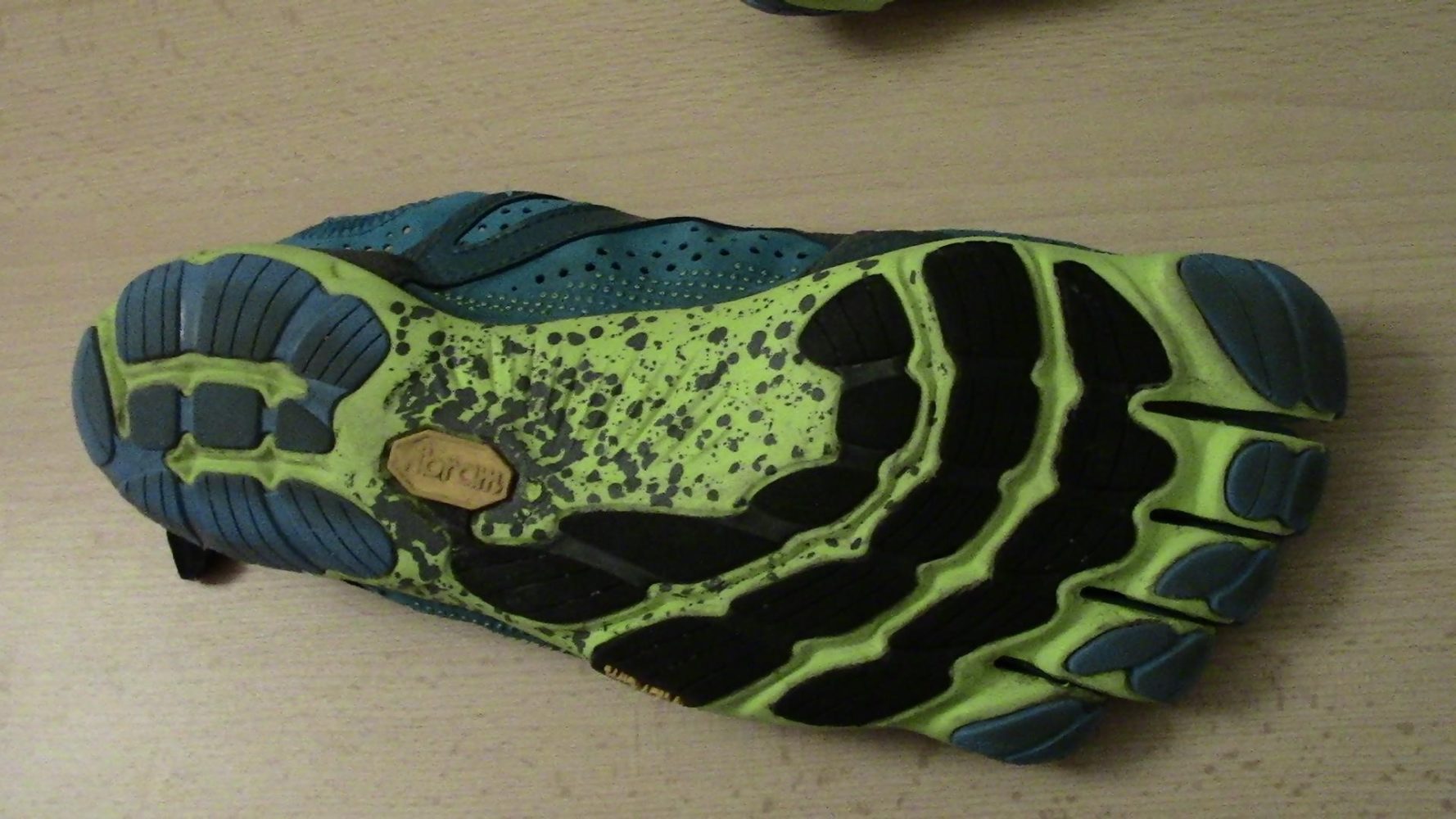 Outsole of the V-Run is molded into midsole. The midsole is the yellowish compound in the picture and the outsole is created by the black (Vibram MONT®) and blue (Vibram® XS RUN) areas. These are the impact zones that require more protection and grip and are actually used during running.
What Vibram achieved by this is weight reduction of the shoe, which is only 136g (4.8 oz.)!!!
Performance
I have run in these shoes on different terrains, from paved roads, tarmac and some easy trails, wet, dry, covered in ice and snow. The shoes are quite grippy. I was especially surprised on icy roads. No, you cannot compare it to having shoes with metal spikes but they held their ground during slower paces.
These shoes have been designed for roads and that is where they excel! You can take them to easy trails without hesitation, however beware of pointy rocks, which you will feel and they can even cause you pain as the thin sole doesn't offer much protection.
Cushioning
I feel the need to talk a bit about cushioning here as well. While these are minimalist shoes with only 4mm EVA and Vi lit midsole, they feel very cushioned compared to some other models, namely KSO and KSO EVO. You might appreciate it if you want to transition from traditional shoes or when you run a lot and log many kilometers in these shoes. I never felt discomfort during paced runs nor longer runs.
Durability
Durability has been a big deal for me, especially since I started training and logging 50+ miles (80+km) weeks.
The deal is that no matter how durable, the 2.5mm outsole will wear faster than the ones with 1- 2 cm thick sole. Therefore, you can expect them to replace a bit sooner than your traditional shoes.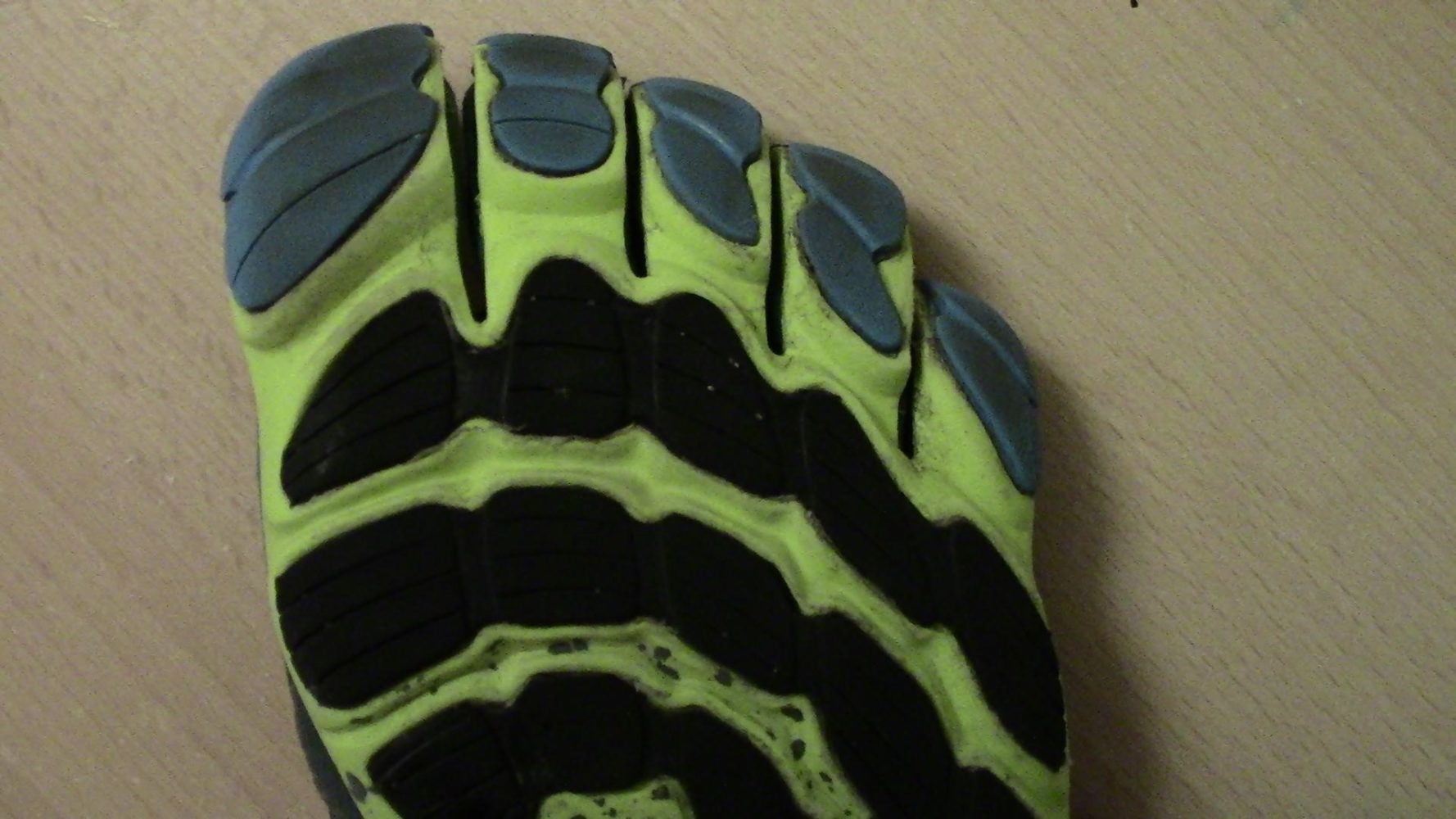 Here you can see a close-up of the wear after about 600km (372 mi).
As you can see, the rubber on the big toe is worn off more than on other toes, which is to be expected. On the other hand, I am confident to get at least one time the distance I've run so far.
The material, both upper and outsole/midsole seem to be quite durable (more than the materials on used on KSO EVO) and I expect them to last about 1,500km (932 mi), which is O.K. in my book. (KSO EVOs lasted me about 600 km before I had to retire them from running, still usable however).
Regarding durability of the upper, I have never experienced stitches coming undone or sole getting unglued on any of my pairs. What I have experienced are tears on my big toe (right foot only), however no with this pair - that issue seems to be trail running related.
Also, I have not experienced any rubbing of my feet and consider these shoes to be super comfortable do to the stretchy material and comfortable midsole.
Fit
Fit of this model runs true to the size. As I mentioned earlier, V-Runs have the most stretchy upper and I can get them on the fastest of all the models I have tried.
Contrary to some other people's experience, I have not experienced any problems with the fit such as shoes getting more stretchy or shoe being too loose in the heel area.
For me, the fit is perfect, my toes have just enough room. I only felt they were a little bit looser than needed when I sprinted in them but I guess it was also matter of getting them tighter for sprint workouts contrary to wearing them more on the loose side, like I prefer to.
Having said that, during the run I often forget that I even wear shoes, which is amazing experience!
Conclusion
The Vibram Fivefingers V-Run is an excellent addition to VFF series, especially good for daily training and high volume running on paved roads. They provide excellent breathability while being usable all year round if the winter is neither too cold and wet. I recommend these shoes for any minimalist runner or people who want to transition into minimalist running.
The price of this shoes was what made me give its overall score. I bought them for 140€, which is pretty pricey. You can get shoes that are cheaper per mile when it comes to their life value, however, the more minimal the shoe is the lesser life expectancy it has.
I can clearly see that Vibram is improving the shoe design from model to model and every time they get better and better, which I am happy to see. There is always some small improvement in grip, stitching, breathability and small things that make big difference.