Veja V-10's simplistic, striking, and sensational style really encouraged us to be creative and fashionable with our OOTDs. It's like a mashup between the
Adidas Stan Smith
and
Gucci Ace sneakers
but in a stylish and environment-friendly package. If you're crazy about its looks and are into
eco-friendly shoes,
then this all-rounder sneaker is a solid option for you.
Pros
Stylish
Premium quality
Classic design
Wear-with-everything
Durable
Easy upkeep
Eco-friendly
Compliment magnet
Cons
Requires a break-in period
Not for narrow feet
Who should buy the Veja V-10
The Veja V-10 might benefit you if:
You love wearing sneakers that have a quiet yet stylish aesthetic.
A shoe that requires less time and effort to tidy up is what you prefer.
You prefer a pair of low-top sneakers that have an obsolete-proof design.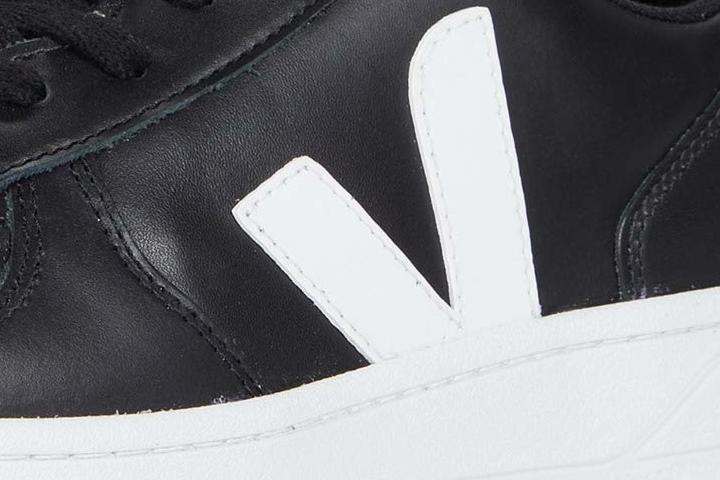 Who should not buy the Veja V-10
Sneakerheads searching for a shoe that offers straight-out-of-the-box comfort may have to look past the Veja V-10. This shoe needs some break-in time. The NB480 might fit the bill.
Also, wearers with narrow feet may the Veja Campo to be better fitting.
Elegant fashion-forward design
The Veja V-10 has become a very welcome add-on to our casual wardrobe. It's got that sporty yet elegant appeal which is so easy to style with anything. It's a real time and energy saver!
The V-10 is Veja's flagship model and one of the most popular pickups that's hard to resist by style-savvy individuals. It even got the stamp of approval by The Duchess of Sussex, A-Listers, and a host of celebrities like Reese Witherspoon, and Katie Holmes, among many others.
Fashion influencers also are in love with the trendy design of this shoe which could be attributed to its sleek silhouette with bold and iconic stitched "V" logos on both the lateral and medial sides of the shoe.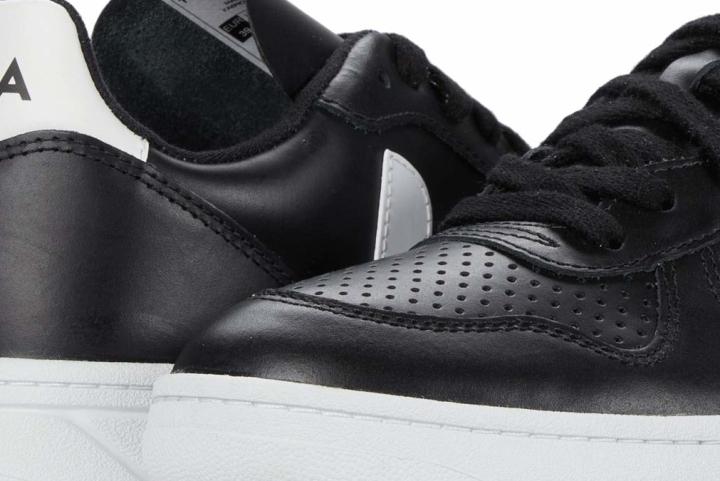 Top-notch quality
The shoe's high-quality leather is its own reason to buy this Veja sneaker.
Timeless beauty
We are delighted with this shoe's minimalist style that won't go out of fashion.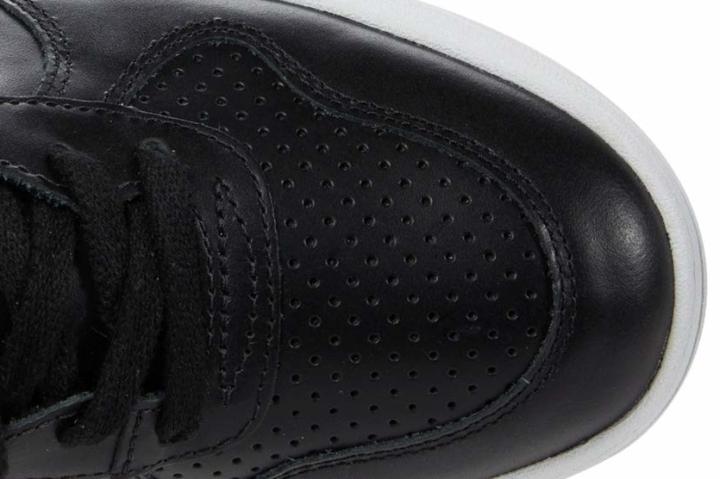 Compliment magnet
Donning this pair of Veja's, be prepared to receive tons of compliments. We noticed that the shoe drew the admiration of people who had not even heard of Veja before.
An enduring pair
As frequent wearers of this kick, we can claim that it holds its shape well for a considerable time. Its long-lasting capacity greatly justifies this Veja pair's price point.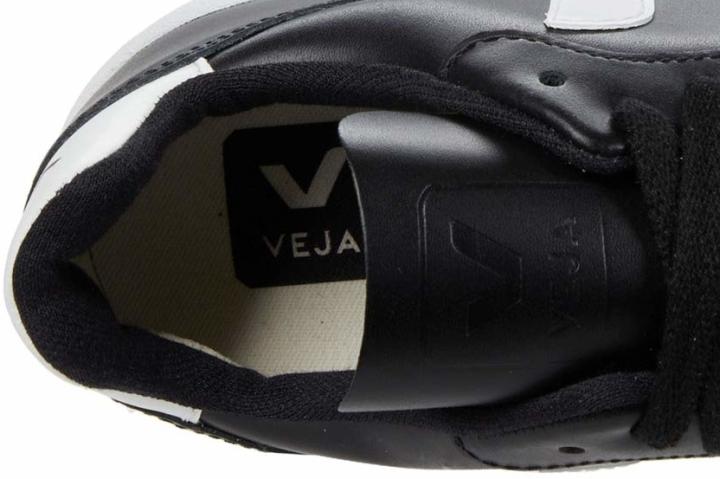 No-frills upkeep
From our experience, the shoe isn't hard to keep clean and polished. For this reason, we think that its no-frills upkeep will appeal to people with a busy lifestyle or those who are always on the go.
Veja V-10 aces in sustainability
Like other Veja sneakers, V-10 is a sustainable sneaker that is created with the use of fair-trade practices in manufacturing lifestyle kicks throughout several stages of production.
The Veja History
Founded in 2004, Veja is a French sneaker company that rethinks the creation of popular products by producing sneakers made of environmentally friendly and sustainable materials such as ecological cotton, plastic bottles, wild rubber, and chrome-free leather. This Paris-based company launched its first sneaker in 2005.
At the outset, Parisian department stores were the ones that initially sold this eco-friendly sneaker up until Veja opened its first brick-and-mortar store in Paris in 2019 and in New York in 2020. The company is now producing 2 million shoes annually that are sold in 50 different countries. This company centers its attention on transparency, fair trade, and sustainability.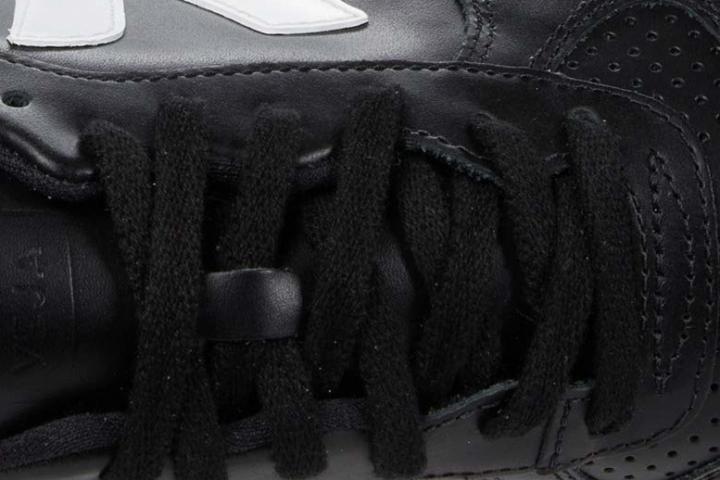 What's keeping Veja-10 in the spotlight
Veja-10 isn't among the market's budget-friendly sneaker options as every shoe segment went through meticulous and costly production to ensure that they're not harmful to the environment.
Chemical-free leather. Its leather panels, sourced from southern Brazil farms, went through a creative tanning process free from hazardous substances like chrome, acids, and heavy metals.
Natural rubber soles. Its sole is made of Amazonian wild rubber sourced directly from families of rubber tappers that farm it.
Wide options. Veja-10 isn't only available in leather but in suede, vegan, flannel, and recycled plastic bottles too, or B-mesh.
Advocacy. Veja obtains the rubber supplies at double the market price in support of the families of producers while ensuring that rainforests are kept protected.