Who should buy the Vans SK8-Hi Reissue Cap
The Vans SK8-Hi Reissue Cap is a solid option if:
You are looking for a shoe that looks good with various outfits.
A shoe that takes less time and effort to wear is what you are after.
You are on a tight budget and a shoe that would not break the bank would be convenient.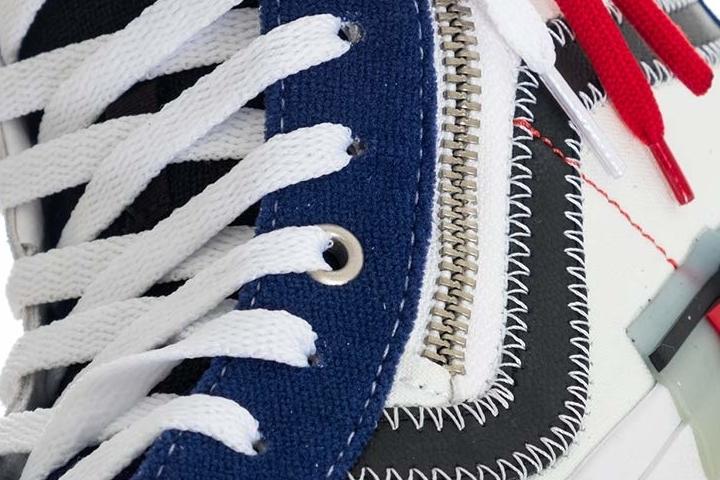 Who should not buy the Vans SK8-Hi Reissue Cap
The Vans SK8-Hi Reissue Cap is not for wearers who prefer a shoe that allows adequate room for the feet to move freely. Some wearers are saying that this high-top Vans sneaker feels constricting. Also, folks with a busy lifestyle might have to take this sneaker off their choice list as it takes time and energy to clean the shoe. More than a handful of owners notice that the layering on this shoe makes it hard to clean. That said, they could have a look at other high-top sneakers by Vans and find the most ideal pair.
Vans SK8-Hi Reissue Cap seemingly has the Virgil Abloh touch
Unrefined and unpolished are just some of the immediate takeaways of the Vans SK8-Hi Reissue Cap. From a classic skate shoe look, Vans SK8-Hi gets redressed with an inside-out design. Its cut-and-paste treatment resembles Virgil Abloh's Off-White sneakers minus the Swoosh markings.
Some speculate the SK8-Hi Reissue Cap is one of Virgil's unproduced masterpieces before he left Vans and partnered with Nike. Whether there's a truth behind this or not, the fact is Vans SK8-Hi Reissue Cap has the deconstructed Off-White vibe in a much, much cheaper tag.
This sneaker is up for grabs in color-block, floral, and checkerboard designs.
Adorable and affordable
Many satisfied Vans followers adore the deconstructed style of the Vans SK8-Hi Reissue Cap. Also, plenty of impressed owners considers this a good-looking revamp to the Vans SK8-Hi. Moreover, most of the wearers are happy that a charming shoe like this comes at a very low price.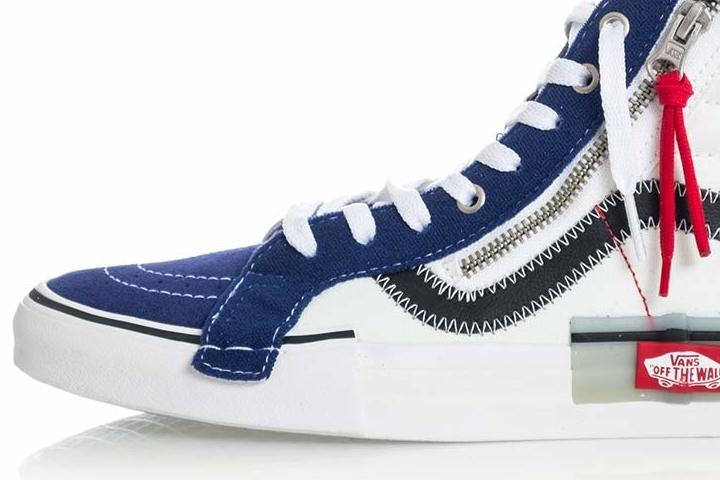 The versatility of Vans SK8-Hi Reissue Cap
Several wearers lauded the Vans SK8-Hi Reissue Cap for its versatile design. They consider its style useful for many occasions.
Supple and comfortable
A considerable number of users claim that its structure doesn't feel too stiff. Its flexibility adds to the overall comfort of the shoe.
A convenient closure
According to thrilled owners, the Vans SK8-Hi Reissue Cap is easy to slide in and out due to its zip feature.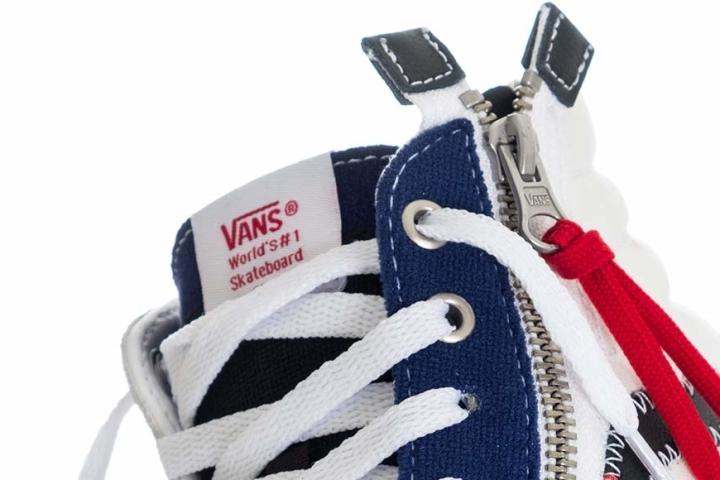 Vans SK8-Hi Reissue Cap signature elements
It's made of exposed suede, canvas layering, and lopsided patterns for an upbeat charm
It comes with a side zipper entry for easy on and off
Foam stuffed ankle collar offers protection
Built with a high-top collar that grabs the foot for added support
Vans' signature waffle-designed outsole for grip and durability