Vans jacks up its classic Old Skool with a thick, texturized sole and sturdier canvas cover. If you're a proud owner of the platform version, the Old Skool Stacked are even more lovable. The added height on this sneaker doesn't only give you a lift but raises your fashion style to a new height without costing you an arm and a leg.
Pros
Stylish
Comfy
Value for money
Well and neatly made
Durable
Grippy outsole
Cons
Weighty sole unit
Tongue tends to rub against the skin
Vans Old Skool Stacked: Luxed-up classic
When it comes to classic low-top kicks that won't hurt your budget, the Vans Old Skool fits the bill. Skaters, hip-hop heads, celebrities, and sneaker lovers are rocking these as they are among the comfiest and most stylish from the California-based brand.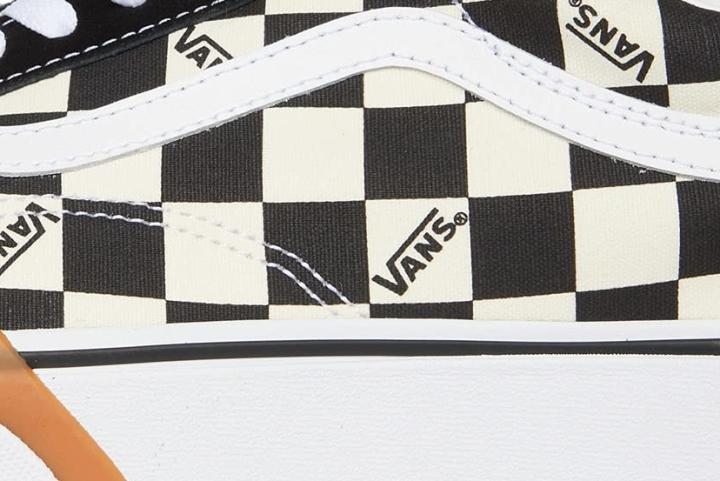 It gets pliable and comfortable after a few uses. So walking around in these is enjoyable.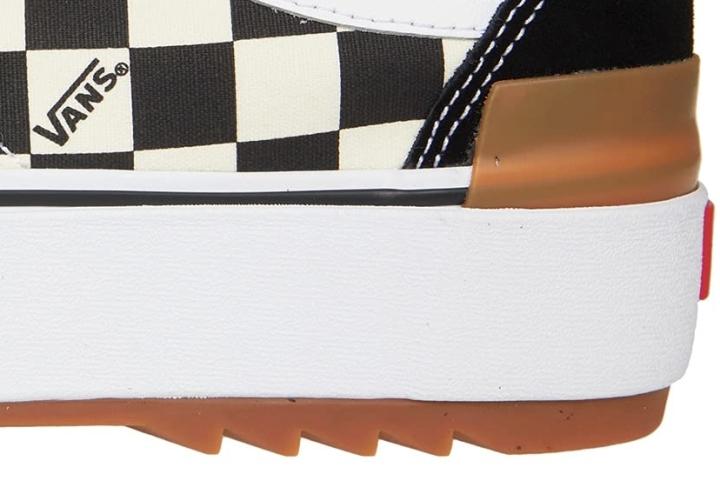 Vans made it even elegant when it came up with the Old Skool Stacked by adding a deck of rubber to its sole.
It's a heavy sneaker
Sneakerheads found this platform kick bottom-heavy. The thick rubber sole adds a lot of load to the shoe.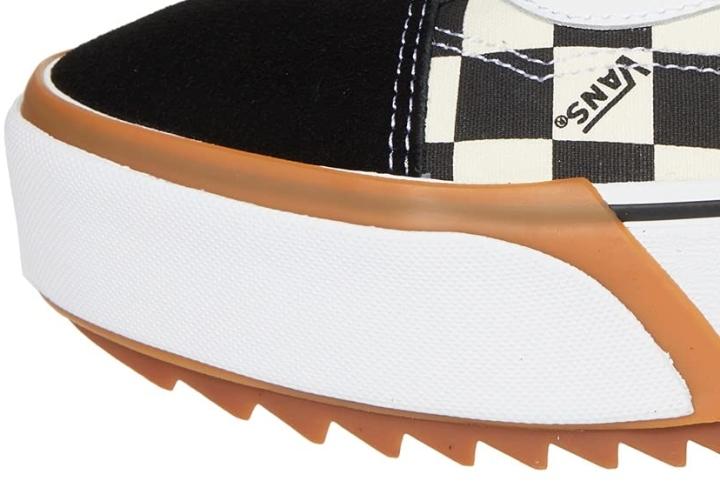 Neat construction and style
Converse fans love how neatly structured this sneaker was. There were no traces of glue here and there.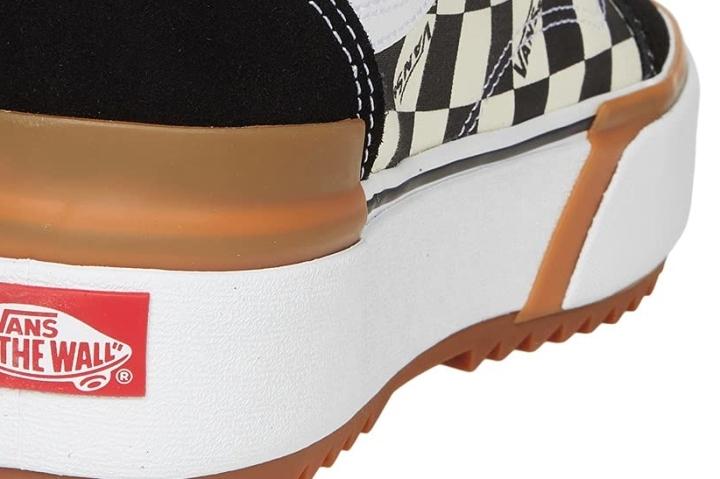 Vans Old Skool comes in fab colors that put a gorgeous spin on simple outfits.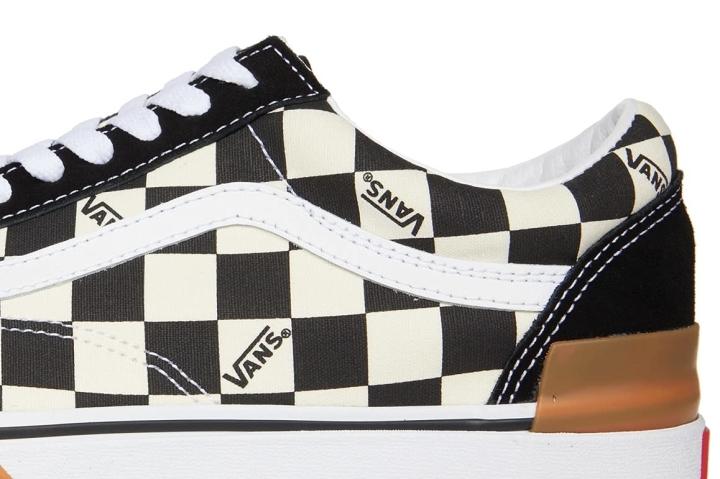 You'll be seeing the world from a different perspective with that boost in height and style. If you're a fan of platform kicks, you might want to include this in your sneaker stack. If there's still room for another pair in your closet, see if you'll like the Vans Era version too.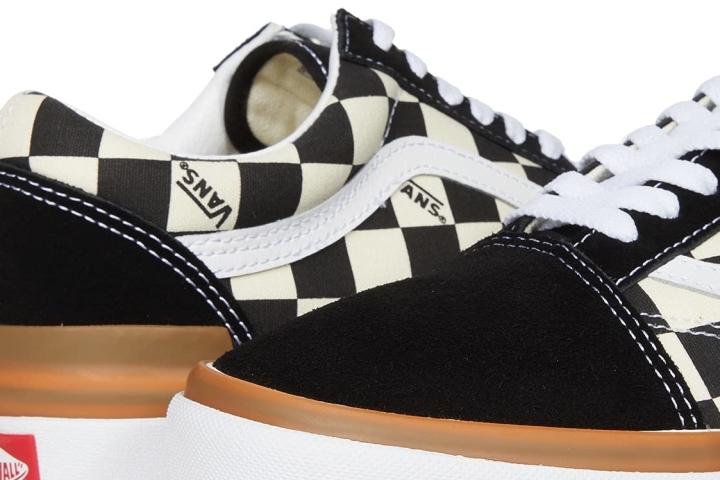 Budget-friendly yet sturdy
It's one of the cheapest among the platform sneakers in the market — a real bang for your buck based on the going rates of thick-soled kicks. This canvas sneaker lasts for a good amount of time. Its cover doesn't come off quickly.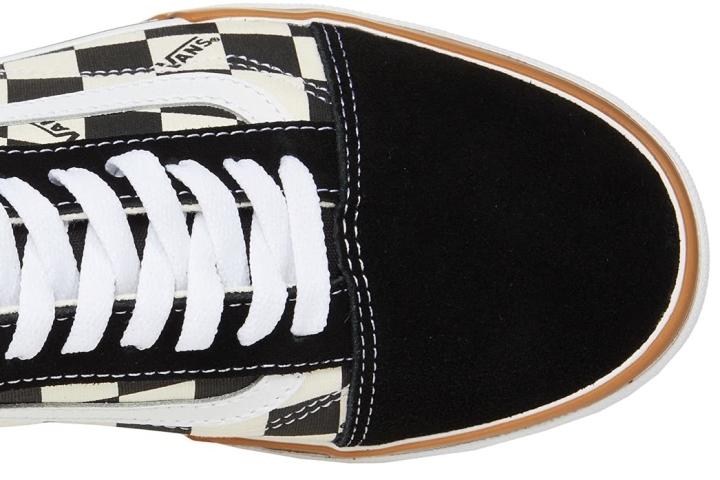 Reliable traction
The modified waffle gum bottom offers good traction. You won't easily slip on these.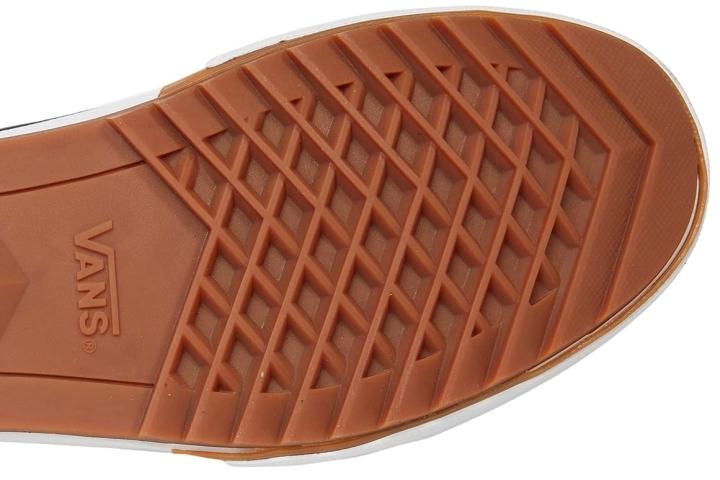 Vans Old Skool Stacked vs. Vans Old Skool Platform
As their names imply, both kicks have an elevated sole from heel-to-toe and carry the same DNA as the 1977 Old Skool. The stacked version comes in a more upbeat style in pastel and large logos, whereas the platform one leans toward the traditional look. The checkerboard is another variety with a platform base.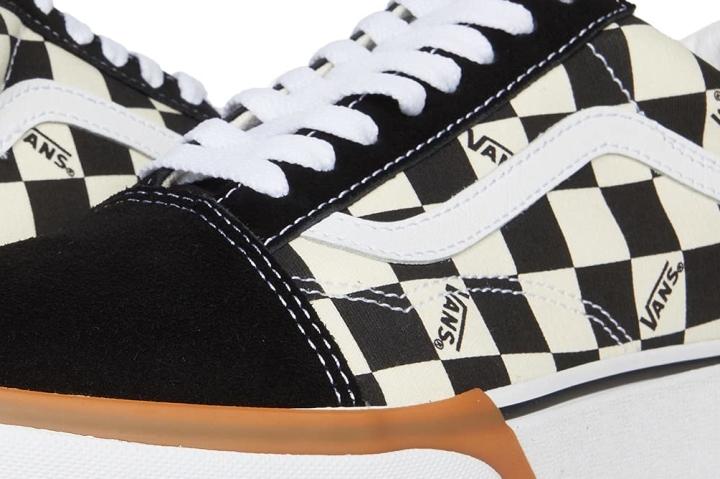 While these kicks are budget-friendly, the Old Skool Stacked are priced a fraction higher but assembled with softer padding around the collar.