These shoes have certainly not put me off trying UA shoes again in the future. They are a funky, springy runner that provides support as well. As noted, they have a few things that detract from the overall experience. But on the whole, they are an intriguing shoe that I have been quietly impressed with.
Pros
True to size
Wide toebox
Springy ride
Good amount of support
Grips on wet surfaces
Looks
Lighter feel
Under Armour SpeedForm Gemini 2 review
I've been on a bit of a mission the last year or so to find the perfect shoe for me and as a result, have tried out lots of different brands. I had read about and researched UA shoes but had mostly found the reviews to be a tad underwhelming.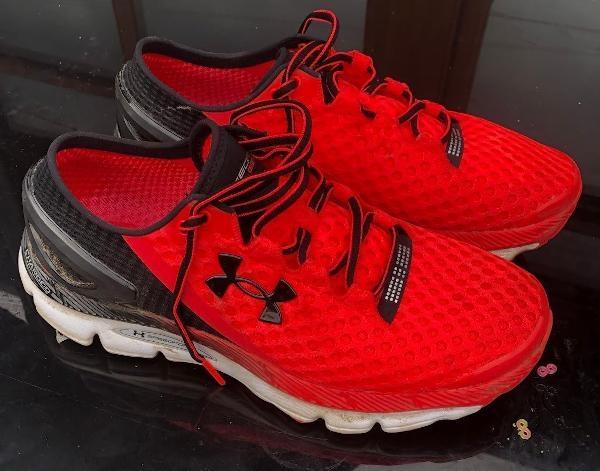 However, the Speedform Gemini 2 came out towards the top of most lists for Under Armour. And, when I saw them at a good price—l bought them for £65, some retailers are still selling for £110—I thought I'd give them a go.
From the instant you see them, you notice they are an interesting shoe.
Give enough bounce and energy return
The sole sort of splays out from the mesh upper, and they seem slightly peculiar when first worn. They are, however, really comfortable, giving enough bounce and energy return on longer runs, whilst still feeling fast enough on shorter tempo runs.
Mine are also a very striking colour, the official description is rocket red, but I would say they are more on the pink side of red in the flesh!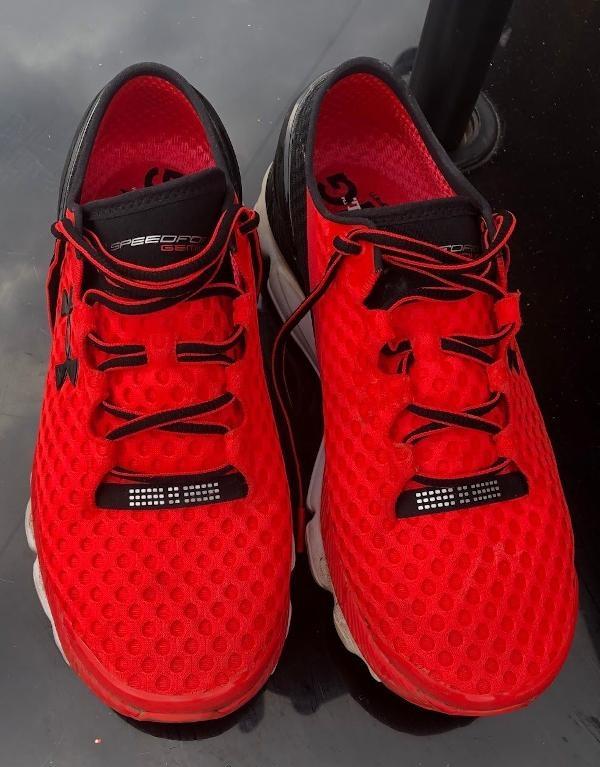 Good amount of support
Aside from the colour and shape of the front of the shoes, I also found them intriguing in other ways as well.
They are marketed as for neutral runners, but they provide a good amount of support as well, as can be seen by the quite prominent plastic area on the outer back of the shoe.
Overall look: it is attractive
This will not be to everyone's tastes aesthetically and not required in terms of performance for most neutral strike runners. I certainly feel that this part of the shoe detracts somewhat from the overall look.
But, on the whole, looks-wise, it is a very attractive shoe.
Feels light
In terms of the weight of the shoe, it is just above mid-range for a shoe in the neutral cushioned runner category, weighing 295g. Perhaps, it is mainly due to the added stability at the back of the shoes.
From my experience, the running shoe runs lighter than the 295g. It's bouncy and springy and feels fast when you pick up the pace.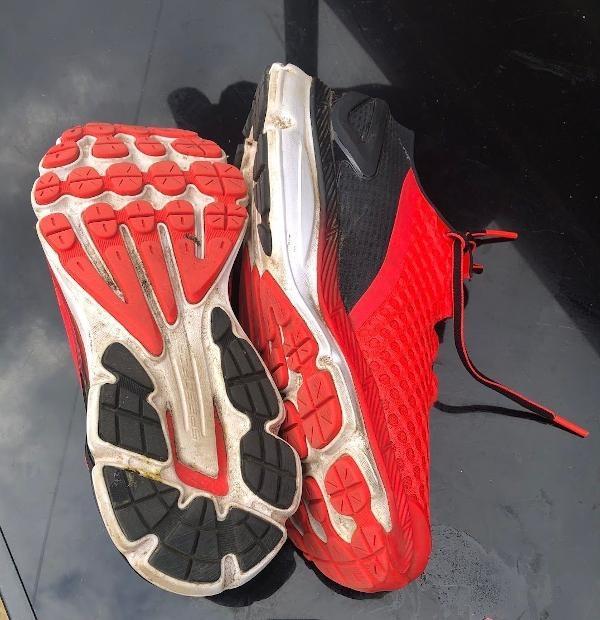 Chunky sole
As you'll see from the picture above, the tread on the soles is quite chunky, meaning they can also handle some off-road running as well as the tarmac.
They are wearing well too. I have done about 100 miles in these—they have mostly been used as my 2nd shoe for the last five months or so. Looking at them now, I feel they'll easily be good for another 200-300 miles.
True to size
When it comes to fit and sizing, they run quite true to size. I wear an 8 UK, 42.5 EUR, and these are a good fit, although they have occasionally pinched me on my instep on longer runs.
Wide toebox
This has only happened once or twice and may have been down to other factors on those days but is worth noting. The toe box is definitely wide enough, and I really like how the mesh front upper allows your forefoot to move freely.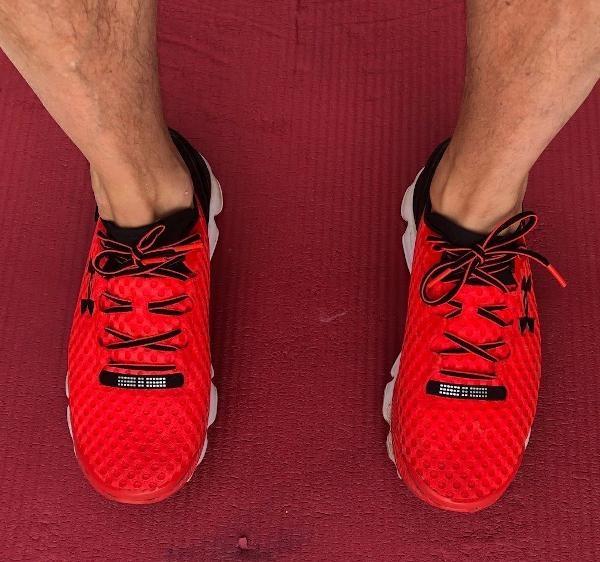 The upper is not for rainy days
One final point on the shoes before the summary is to watch out for the weather when wearing.
I feel they don't run very well in the rain, the tread handles the wet ok, but the upper gets wet very quickly when splashing in any puddles and doesn't recover well, meaning wet, cold feet for the rest of your run.