The Under Armour Speedform Fortis is classified as a lightweight performance trainer. It is relatively lightweight at 238g and has an 8mm heel-to-toe drop.
Upper & Fit
The upper is soft and remarkably comfortable, which was great for middle distance runs. However, I would prefer more structure to the upper for longer runs.
The tongue was constructed well, with sufficient thickness to prevent pressure from the laces while not taking up excessive space in the shoe. The shoe features an external heel counter together with a silicone rubber lining around the ankle to lock the ankle in place while running.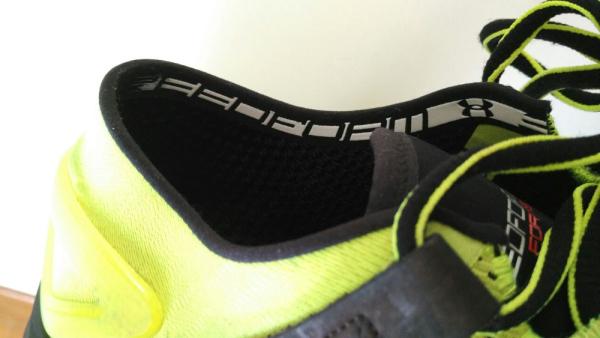 The shoe runs true to size, but those with narrow feet might have to size down half a size.
Midsole Technology
The Under Armour Speedform Fortis features a dual-density midsole.
The softer charged midsole (Black) is "encapsulated" by a firmer and more responsive Micro G foam (White). This resulted in an extremely unique and fun ride. The shoe is also flexible in the forefoot.
Outsole Durability
As for the outsole, orange rubber patches are placed in the centre of the forefoot as well as the heel.
The uncovered areas of the midsole wore out decently fast, with some areas of the outsole flattening out completely after 200km of wear.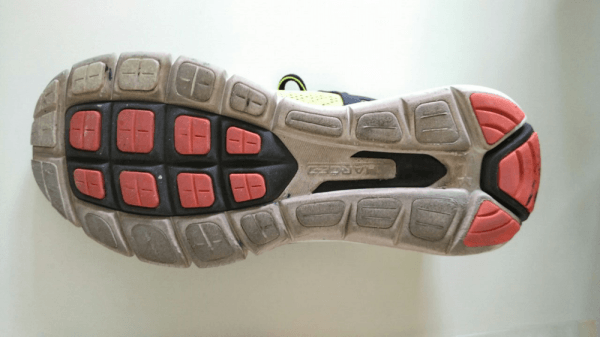 The sole unit after 200km
Type of Workouts
The Under Armour Speedform Fortis excels on the road. It is best used for tempo workouts ranging from 10km to half-marathons.
Issues
I found several issues with the shoe. Firstly, the traction was far from great. It was very slippery on wet ground, and lacked grip on trails.
Secondly, the sock liner was too slippery. Over distances of 10km, I almost always came away with a bleeding toenail due to my toe jamming into the front of the shoe.
I disliked the rubber at the heel cup. The original purpose of the rubber was to lock down the heel and prevent movement. However, I encountered blisters when I wore the shoe barefoot or with ankle socks.
Another dislike I had was that there is unnecessary weight at the heel. If one looks at the shoe from the top, it can be observed that the rubber at the heel is wider.
This was meant for stability for heel strikers or for gym workouts. However, as a mid-forefoot runner I found that this unnecessary weight could have been cut down further.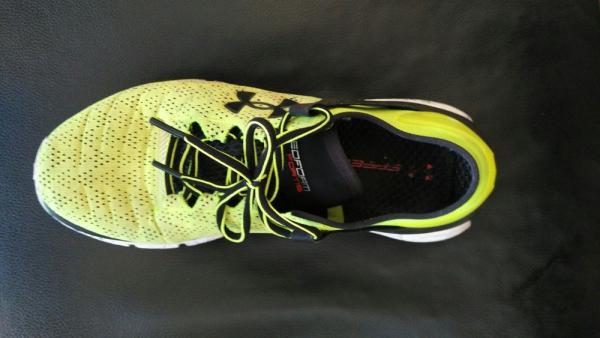 My biggest dislike was the breathability of the upper.
I am unsure if its due to the constant rubbing against the sock liner that generated a lot of heat, but my feet felt like they were on fire at the 15km mark of a half marathon.
Summary
The Under Armour Speedform Fortis is a moderately lightweight trainer suited for casual runners who want a fun ride on the roads.