The UA Project Rock 3 is built as a multi-purpose tool. The Tribase outsole helps with forefoot movement while keeping the rearfoot stable. It keeps the foot steady without diminishing its shock-absorption property. The upper is made from a light and stretchy fabric, with a midfoot cage that enhances foothold when doing multi-directional movements. It comes highly recommended for all types of workouts.
Pros
Comfortable
Stable
No break-in needed
No heel slip
Good for short runs
Durable
Breathable
Feels lighter
Under Armour Project Rock 3 review
The Under Armour Project Rock 3 gives you the stability you need to lift heavy without the formality of a strict lifting shoe with the mobility and flexibility of a great training shoe!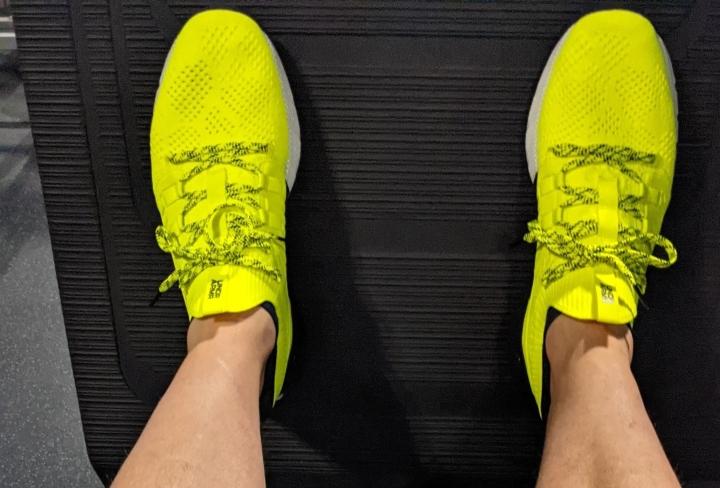 This training shoe is comfortable, good looking and it serves the exact purpose of giving stability on the training floor - lateral movements, steady balanced lifts, and comfortable gym wear.
Who should buy this
The Project Rock 3 is recommended for those who need a decent amount of stability for weightlifting and for those who may also want a little wiggle room for other activities like treadmill walks, kettlebell flows, and general functional fitness.
Who should NOT buy this
Look away if you:
Runs small and not for wide feet
The shoe runs smaller to size. I wear a size 10 but this shoe left my feet feeling snug and cramped in the toebox. Although the material was flexible, it was too narrow to call comfortable.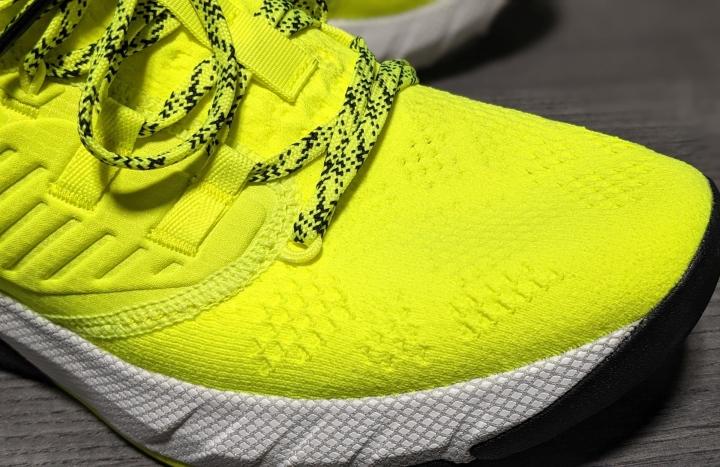 If you are within the realm of a normal to narrow foot, I wouldn't anticipate any fit issues, but I would recommend a wider fit.
No heel slip in the Project Rock 3
The laces stayed put, never untied, and held my upper foot in place. No heel slip, but I did have toebox slip (My foot does slide and jam my toes upfront a bit) and the tongue is part of the entire shoe so there isn't room for movement there either.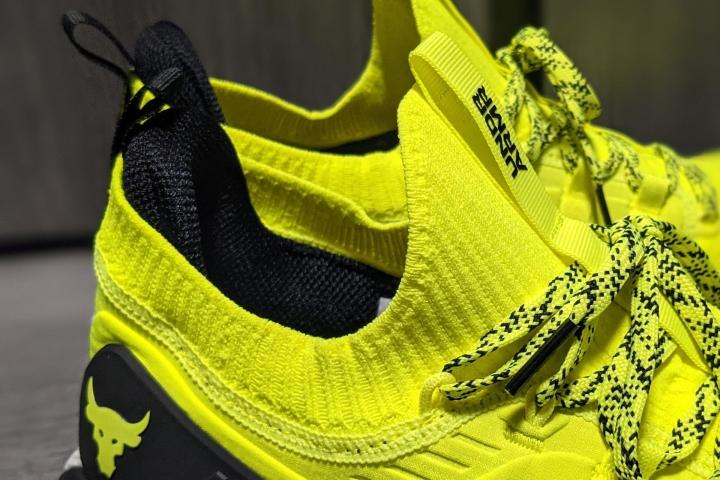 Stable with enough flex
The midsole can keep a weightlifter flat and stable while lifting heavy weights at the gym. I would describe it as stable with enough flex to not feel like you are on a platform.
Used for running a few times
This isn't considered a running shoe, but I was able to run a few times and I didn't need to switch out of my lifting shoe and grab a running shoe. I wouldn't recommend taking them on a run explicitly, but in a pinch, they work great.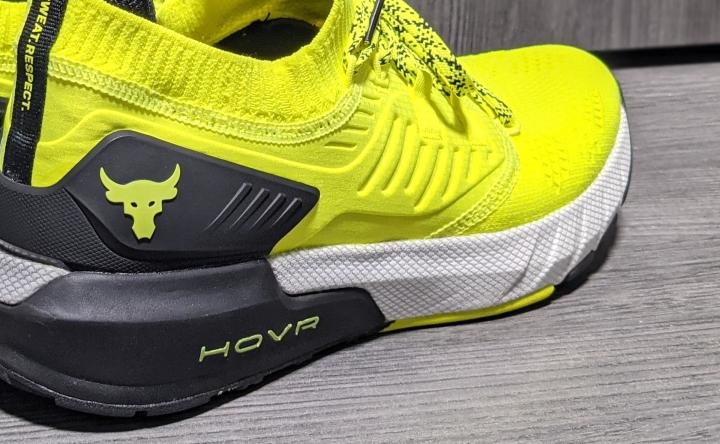 Use it straight out of the box
I put these on straight out of the box and was at the gym immediately after. No need for a break-in.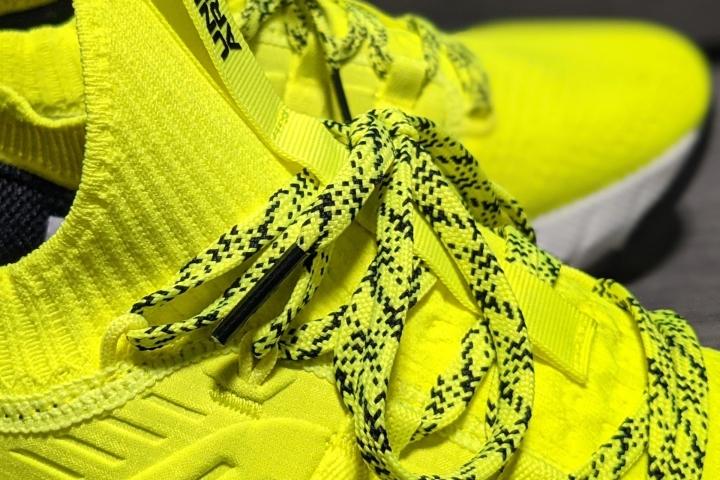 The Project Rock 3 is sturdy
I primarily wore these on hardwood and rubber mats at the gym. There are absolutely no signs of wear on the shoe.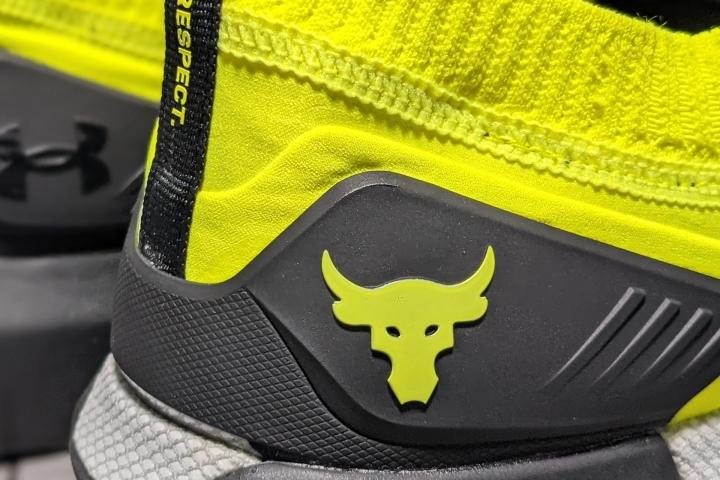 The upper don't seem to be giving up anytime soon either.
Feels lighter
The shoe comes in at a pretty nice 120z/355g weight. You might expect a stable sole shoe to feel heavy and keep you on the floor, but not with the Under Armour Project Rock 3.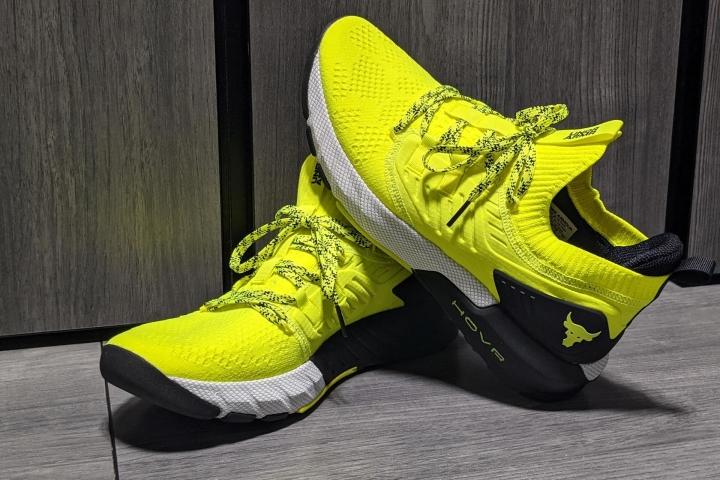 The Project Rock 3 has a light and airy upper
The fabric is light and airy but flexible and durable. The toebox area is breathable and the rest of the shoe is made with what feels like a tennis ball material, (maybe it was just the bright neon green color). Either way, I thought they were pretty great.