From its striking visual appearance to impressive gym performance, the HOVR Apex 3 is a reliable all-arounder. It can handle various exercises but is especially effective for high-intensity interval training. As a high-end trainer, it uses Under Armour's most advanced technologies that create a sturdy and supportive base.
Pros
Versatile gym performance
Responsive cushioning
Great stability for moderate lifting
Doubles for daily wear
Excellent fit
Breathable
Good grip
Eye-catching design and colors
Cons
Could be cheaper
Slightly heavy
Not for heavy lifting
Who should buy the Under Armour HOVR Apex 3
The HOVR Apex 3 is one of the most solid training shoes from Under Armour. It will suit those who are willing to pay the price for the highest-quality materials.
You can expect a fusion of a stable platform, generous cushioning, flexibility, and supportive upper that makes the Apex 3 ideal for HIIT.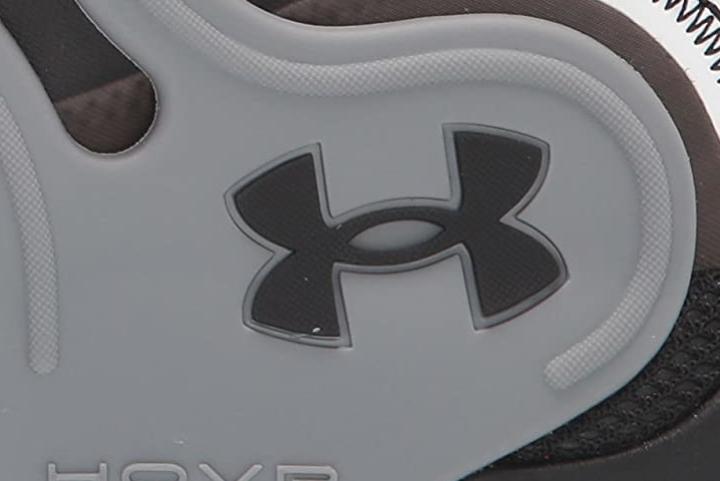 Who should NOT buy the trainer
These are some of the potential reasons why the UA Apex 3 may not be right for you:
You want something more budget-friendly. It's a pricey shoe, compared to both Under Armour trainers and premium-class cross-trainers overall. Consider the UA TriBase Reign 3 or the

HOVR Rise 3

instead.
You want something light. The Apex 3 is 3.1 oz (88 g) heavier than cross-trainers on average. See lightweight training shoes.
You exercise outdoors or do exercises with lots of toe dragging. Because of the narrow toe bumper, a lot of foam upfront is exposed to abrasion. A more durable option would be

NOBULL Trainer+

.
You want to max out on weightlifting. Avid Crossfitters say that it's "not your best bet" for that. Check out Nike Metcons and Reebok Nanos instead.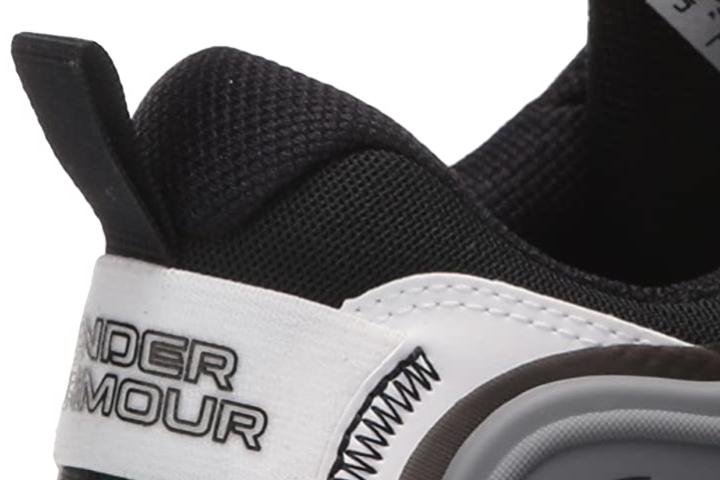 Under Armour HOVR Apex 3 vs. Apex 2: what got better?
The 3rd iteration improved upon the already solid Apex 2, without messing up anything that worked well. Here are the key updates:
Refreshed upper design with a 3D print (similar to the one on Reign 3). An expert who owns each of these shoes notes how well this design retains durability while making the upper feel much more flexible, maneuverable, and breathable.
The shoe got a bit lighter (by approximately 0.4 oz / 11 g). According to an avid Crossfitter, it "doesn't feel like a burden for longer sessions."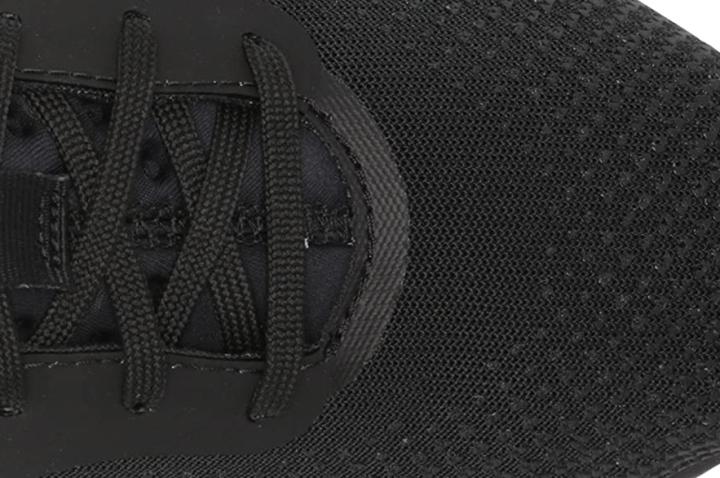 Apex 3 is ready to do it all
Both expert reviewers and regular gym-goers agree that this Under Armour trainer offers a great balance of stability for lifting as well as responsive cushioning and flex for explosive exercises.
Most of the credit for it goes to the renowned TriBase sole design. "I'm a big fan of all UA shoes that use the TriBase," says one tester. And many more people can subscribe to this statement. The brand really nailed this approach to versatility which helps you feel stable and supported without losing the flex needed for the freedom of movement.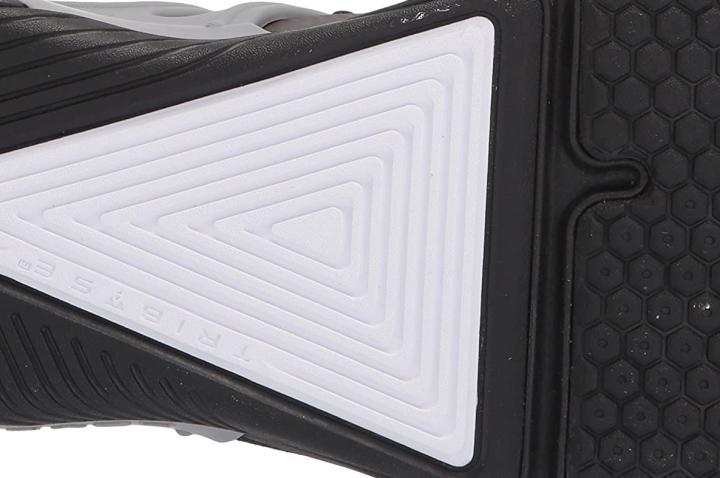 Cushioning goodness of the HOVR midsole
The HOVR is used in most workout trainers and running shoes from Under Armour, so it has gained a very positive reputation for its responsiveness. In the Apex 3, this foam has reached a surprising thickness for cross-training shoes (which generally tend to be more grounded).
As one reviewer puts it, it's "almost matching Hoka" with the 32-mm heel height and an 8-mm heel-to-toe drop. For comparison, the average heel height for cross-training shoes is 20 mm and the average drop is 6 mm.
Translating it to normal-people speak, here are the benefits that it gives, according to the reviewers:
"good job at take-offs and landings"
"plenty of energy return, springy"
"jumps do feel explosive"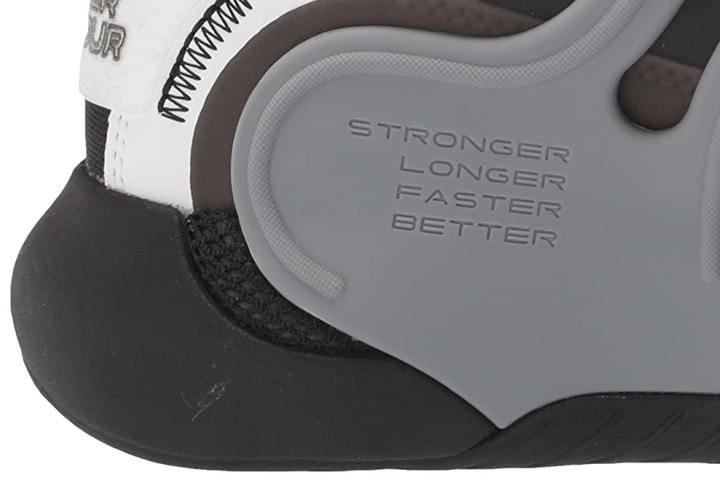 When it comes to running, athletes find it to be OKAY. The Apex 3 takes you on shorter distances (less than 2 miles) "without too much discomfort." Since it's not a dedicated running shoe, it's best to limit the shoe's use to warm-up jogs and light treadmill runs.
Being a well-cushioned and supportive trainer, it can also double for daily wear, based on the feedback.
Recreational lifters rejoice at the stability
Advanced athletes call the UA HOVR Apex 3 "decent when you're not going super heavy." One of them mentions going up to 400 lbs with "no glaring issues with compression." Other comments mention how well-planted the feet feel when lifting in the shoe or praise its wide and well-structured base.
Contributing to the surefootedness is the shoe's amazing grip which has been praised by users for being slip-proof.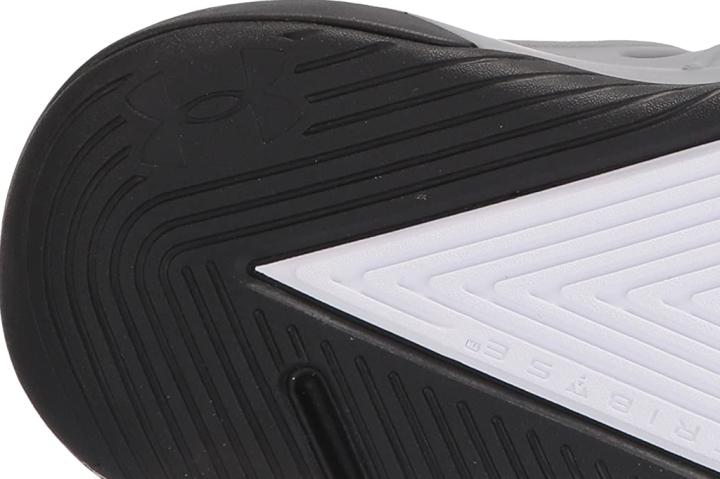 Under Armour Apex 3 runs true to size with awesome comfort
No issues have been reported regarding the sizing of the Apex 3. There is a nice and secure lockdown around the heel and midfoot, as well as ample space for the toes upfront.
The reworked upper material has a little bit more give in the forefoot, so there should be no worries about your toes getting cramped. Testers had no issues with rubbing or blisters, enjoying the padded collar and tongue of the shoe.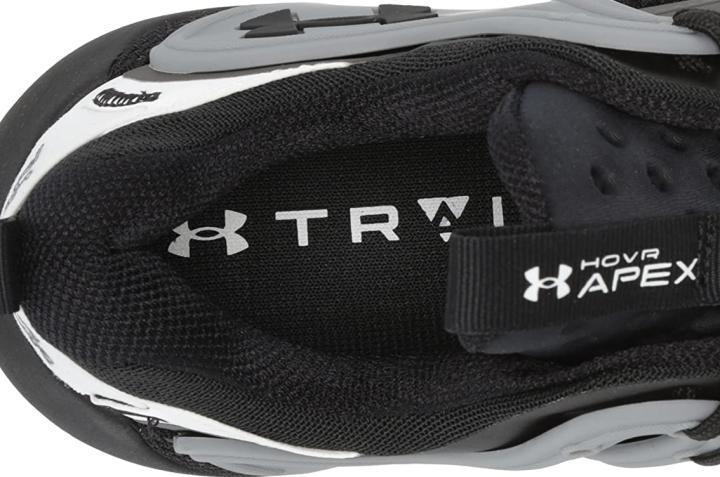 Quality is concerning for a trainer at this price point
Experts have mentioned two key points of concern:
Narrow toe bumper doesn't cover up the foam enough
Laces get ruined by the plastic sidewalls
Regarding the first issue, there is just too much exposed midsole around the toes that get easily scuffed when you drag your foot or exercise on concrete. So, if you want to "make your investment go the distance," the reviewers recommend keeping it away from concrete and limit to gym use only.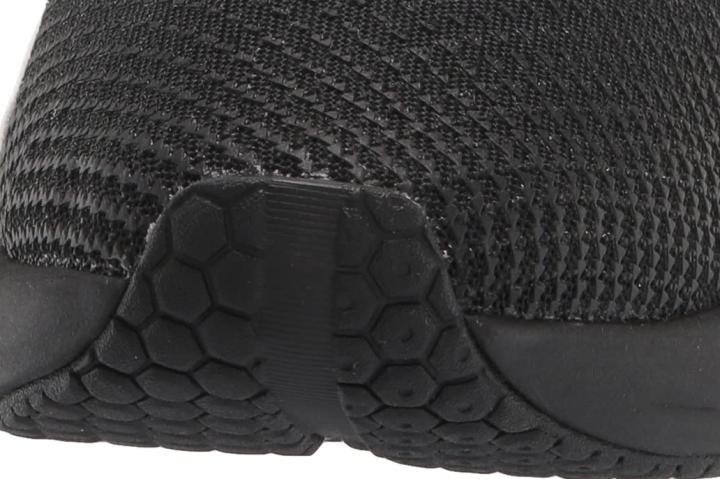 About the laces, the Apex 3 keeps missing the mark here as it did in the second version. You may need to get a replacement pair of laces eventually.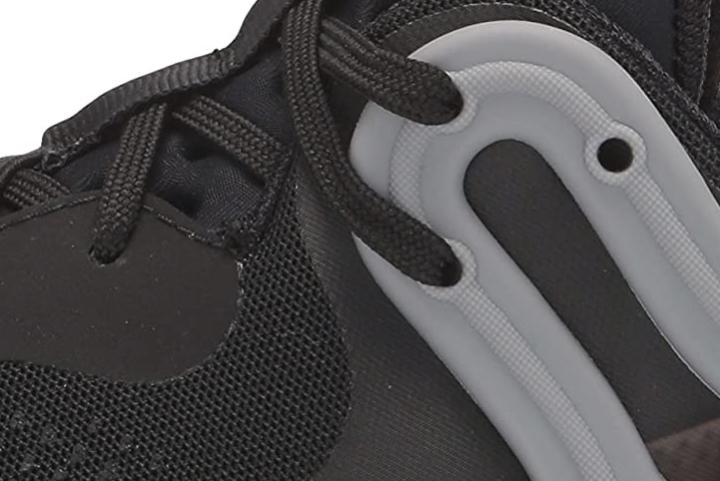 Sharp-looking design with vibrant color options
The UA HOVR Apex 3 received plenty of positive feedback for its looks. "Lust-worthy aesthetics" and "a definite Back To The Future vibe" are just some of the comments. Looking like a hybrid of a running and basketball shoe, the style and flamboyant color palettes of this trainer makes you stand out at the gym and on the street.