True to its promise, the Flow Velociti Wind 2 from Under Armour is a light and effortless speedster that can handle a range of paces. In daily runs, it offers a natural-feeling ride that highlights ground control. And when picking up the pace, its lightness and responsiveness shine through. Ultimately, the Under Armour Flow Velociti Wind 2 performs best in short, fast efforts.
Pros
Lightweight
Natural ride
Quick turnovers on faster runs
For easy and tempo efforts
Supportive fit
Breezy in hot conditions
Tank-like durability
Grippy on tarmac and wet roads
A stunner
Tracks running performance
Cons
Steep price
A tad firm for half and full marathons
Who should buy
the UA Flow

V

elociti Wind 2

The Flow Velociti Wind 2 from UA is a must-have for runners who:
prefer a firm ride with loads of ground contact for daily training and tempo runs
want a versatile yet durable road running shoe
are fans of the Velociti Wind 1 as nothing much has changed in this version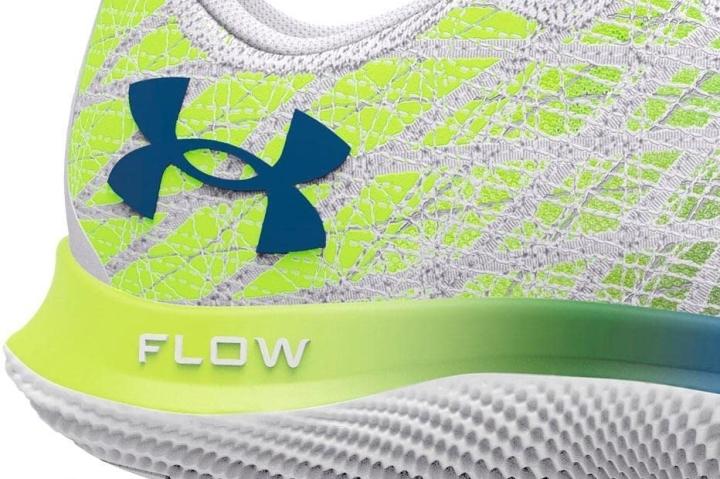 Who should NOT buy it
If you don't want to spend any more money, stick with the first version of the UA Flow Velociti Wind. However, if you're looking to get a new pair with the same ride and performance at a much cheaper price, take the PUMA Velocity Nitro 2 ($120 vs. $160) instead. Even more, it's a great pick if you're a sucker for squishy foams.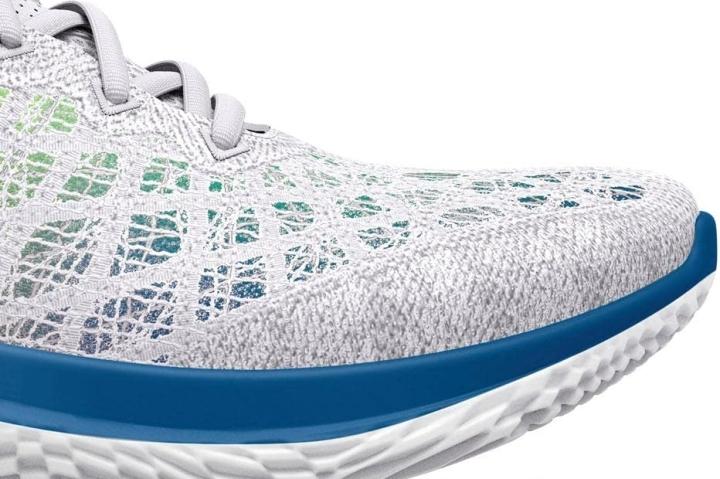 If you're looking for something fast and bouncy for half to full marathons, experts advise runners to go for the Saucony Endorphin Speed 2. It's in the same price range but offers more when it comes to performance.
UA Flow Velociti Wind 2 vs.
1
Under Armour fans are glad that UA left the Velociti Wind 2 alone. They loved the first version so much, that they can't help but admire the minimal touch-ups done on the UA Flow Velociti Wind 2:
Achieving better lockdown and support, this iteration dons a criss-cross upper design that holds the foot in place. Even better, it steps up the shoe's overall look.
Preventing lace bites and slips, the tongue is more padded and now extends to the side.
Providing a more secure heel lock, the heel collar has been raised.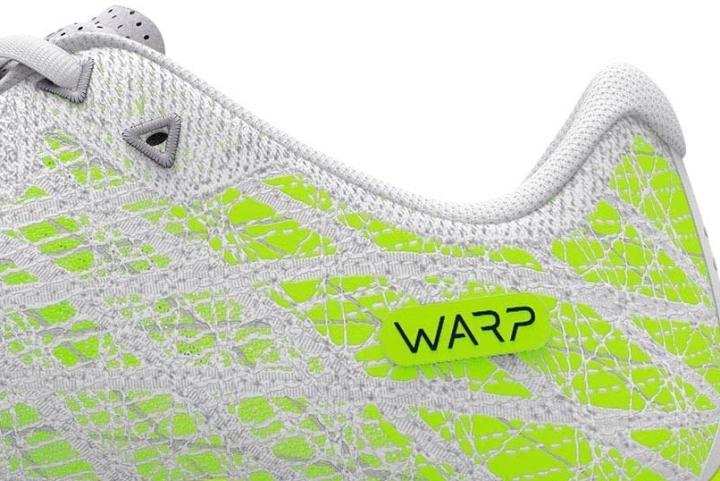 Ride is as awesome as ever
"Light," "nimble," and "agile" were the most common words used by an overwhelming number of experts to describe the performance of the Velociti Wind 2. Like its precursor—the UA Flow Velociti Wind—it's reminiscent of the traditional ride of tempo shoes from yesteryears that's firm and has plenty of ground feel.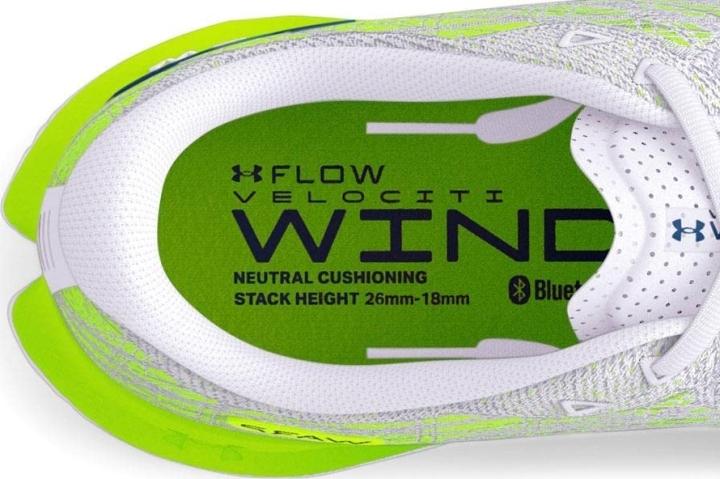 The semi-rigid foam of the shoe is also what allows quick turnovers. Think of the Nike Zoom Fly Flyknit but, as a tester has put it, with a "more consistent, less dense, and more responsive" ride.
Weight that doesn't tip the scales
It only weighs in at 235 g/8.3 oz. in US M 9, making it lighter than other speed trainers (248 g/8.7 oz., on average). What's more is it's not just light on paper; they're truly light on foot.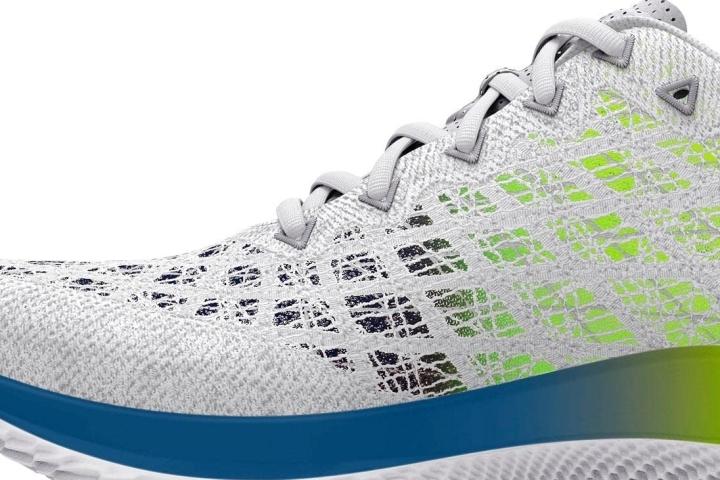 According to multiple runners, its barely-there weight is the first thing they've noticed. It trims down weight to a minimum; they describe the sensation as a "disappearing feel."
Outsole latches to the ground
A handful of runners compare the UA Velociti Wind 2 to the Hoka Rincon 3, saying that the Velociti Wind is grippier, especially on the tarmac and wet roads.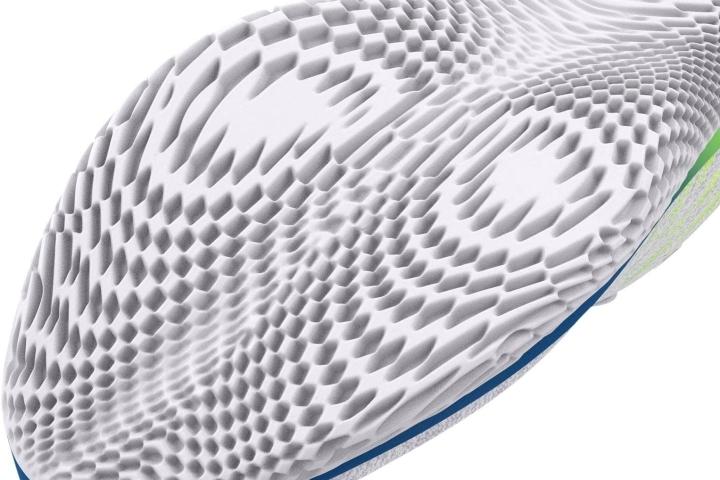 The UA Flow Velociti Wind 2 fits like a dream
The upper is a favorite among testers. According to them, this updated upper provides a "well-cocooned" and "spot-on" foot wrap; they have NOT experienced any slips.
The criss-cross design does not just serve a fire look but also acts as a seatbelt that locks the foot in.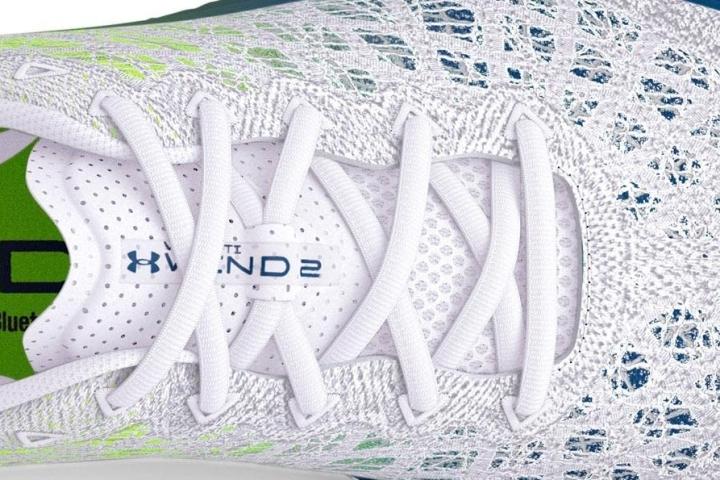 Up front, there's not much room in the toe box. However, the majority doesn't necessarily see this as a caveat, given that the UA Flow Velociti Wind falls in the performance category, where a snug fit is a necessity.
Keeps the foot sweat-free
It's "one heck of an open and breathable" shoe. This is what droves of reviewers have to say about the Flow Velociti. There's no doubt about it remaining breezy on summer runs.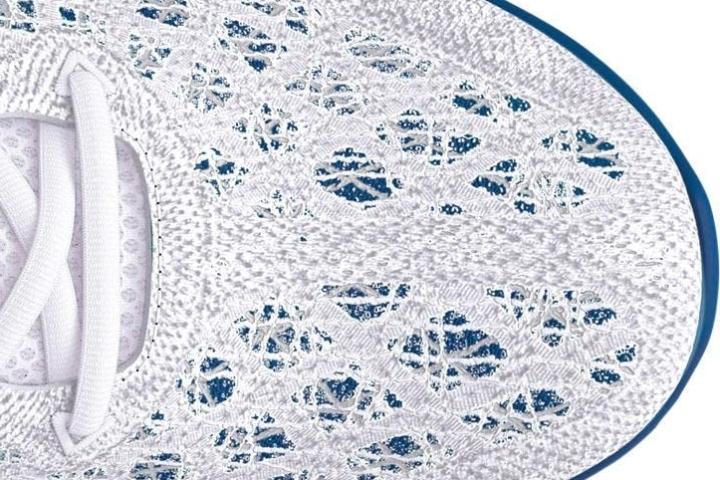 Quite the looker
Testers just can't get enough of the Velociti Wind 2's looks. They even say it's one of the most visually appealing shoes they've reviewed. For the gym or for running, it has a "striking design" that makes it look sleek and cool-looking—even more so than its predecessor.
The Velociti Wind 2 is ready for the long haul
After 50+ miles of rough wear testing, critics are blown away by the outsole's durability, most especially that there's no rubber covering it at all. Overall, "mad durable" is what sums up their thoughts on the shoe's tank-like build.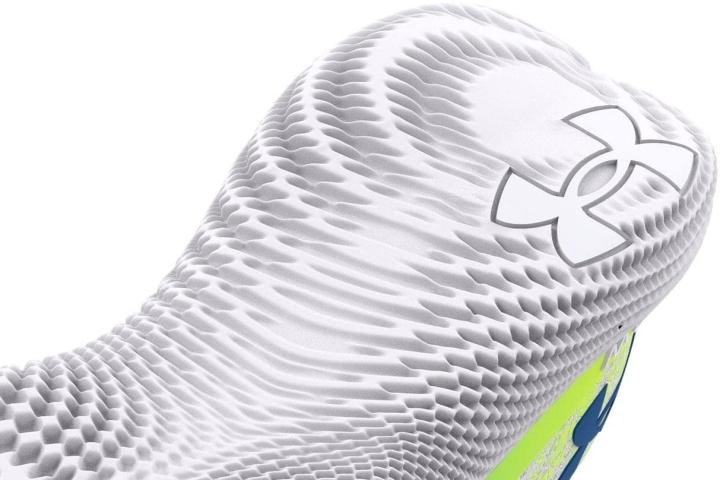 Helps you keep track of your performance
This shoe connects to the MapMyRun app that keeps track of your running performance. With your running data, the app helps improve your running form.
Overall, this comment "but my favorite — and most underrated — feature is that these shoes will notify you when it's time to replace them." perfectly encapsulates how much runners rave about this feature.
Breaks the bank
On average, speed training shoes cost $137. But the Under Armour Flow Velociti Wind 2 retails for $160, which many consider so much for a pair of running shoes.