The Charged Rogue 3 from Under Armour is a daily trainer made for beginners who don't want to go all out on their first pair of running shoes. Complementing its easy-on-the-pocket price is its easy-on-the-foot weight. It's featherlight; you don't have to put in much effort to get to your next step. And if you want lasting comfort, the UA Charged Rogue 3 will fit you to a T.
Pros
Comfy for easy miles
Breathable
No skin-rubbing sensation
Really light
A bang for the buck
Tailored for beginners
Grippy even on slightly wet roads
Cons
Can feel tippy
A little too foot-hugging
Who should buy the Under Armour Charged Rogue 3
The Charged Rogue 3 from Under Armour is a worthy addition to your running shoe rotation if you're looking for a:
daily running shoe for short, easy miles on the pavement
lightweight budget shoe that's also great for gym training and walking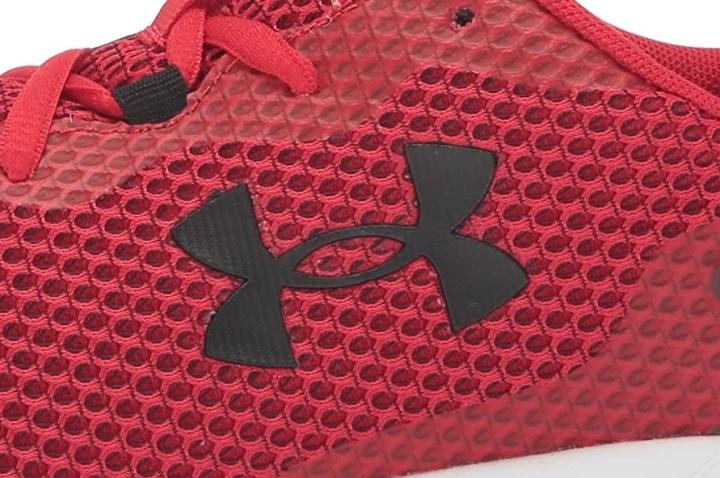 Who should NOT buy it
The UA Rogue 3 is not exactly perfect. This said, if you want a trainer that will keep your strides steady and well-supported, you have better chances with the UA HOVR Sonic. Have wide feet or just not a fan of a super snug upper? Take the UA HOVR Sonic 3 as your trusty, non-constricting friend for slow days on the road.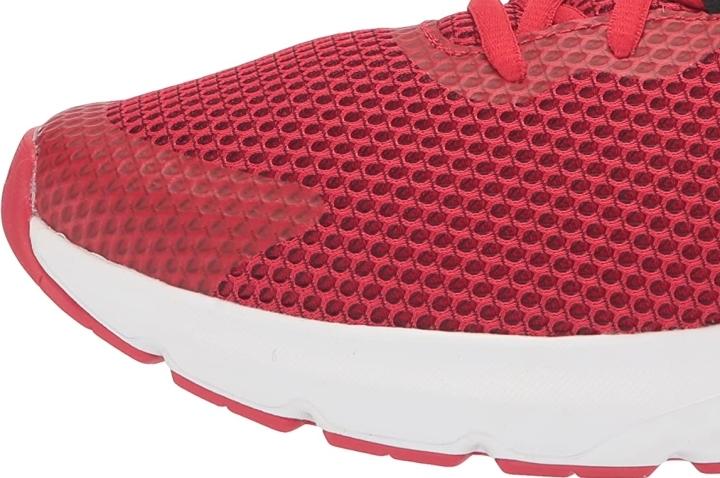 The Charged Rogue 3 is a cozy home for your foot
"Needed a shoe that my feet wouldn't hurt and this fit the bill" is a comment from one busy occasional runner who also uses their pair at work. According to them, they stand on the cement floor 8 hours a day. But with the Charged Rogue, their feet don't hurt at all.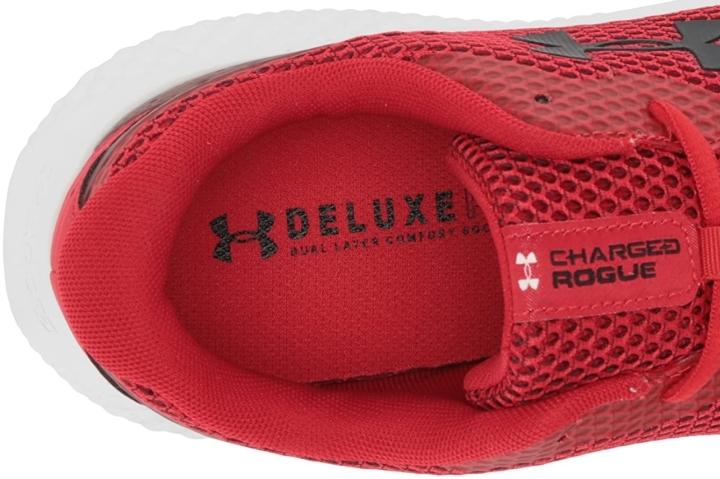 "Five stars! Most comfortable shoe I've ever worn" is another remark from another runner who absolutely loves its cushy ride. Chiming in, another tester leaves this comment: "Super comfortable. 100% recommended." The midsole has the right sink-in feeling to it. It will keep you feeling fresh and strain-free.
You might want to size up
"Size was off" and "you HAVE to buy one size up from your usual size" are some of the feedback runners have for the shoe. Because it doesn't nail the sizing, it feels rather tight and suffocating. It's a little too snug; "my toes never went fully inside," says one disappointed UA fan.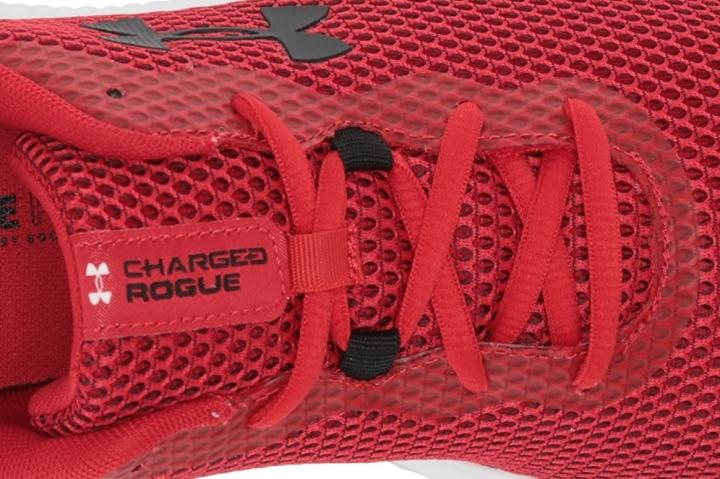 It's everything you need for the summer months
If there's one thing the majority can agree on, it's that the shoe is very breathable. "Mesh makes it perfect for this season," assures one road runner who has tested the shoe in warm conditions. The mesh upper has sufficient ventilation holes that make it easy for the foot to breathe and not become a sweat machine.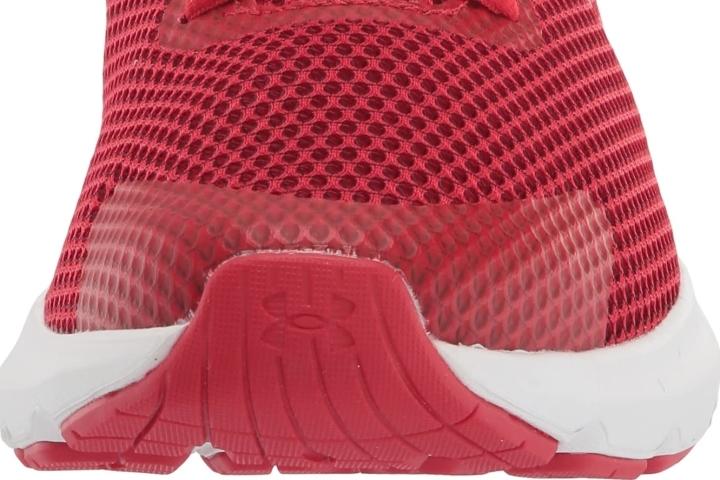 And if you want an upper that doesn't rub against the skin, this is it. The upper has the right amount of padding to keep the shoe breathable and comfy at the same time.
Easy on the scale
In terms of weight, a reviewer rates the UA Charged Rogue 3 with "A+++." It's so light, another adds that it's the "lightest, most comfy all-day walking/standing shoes [they've] ever owned."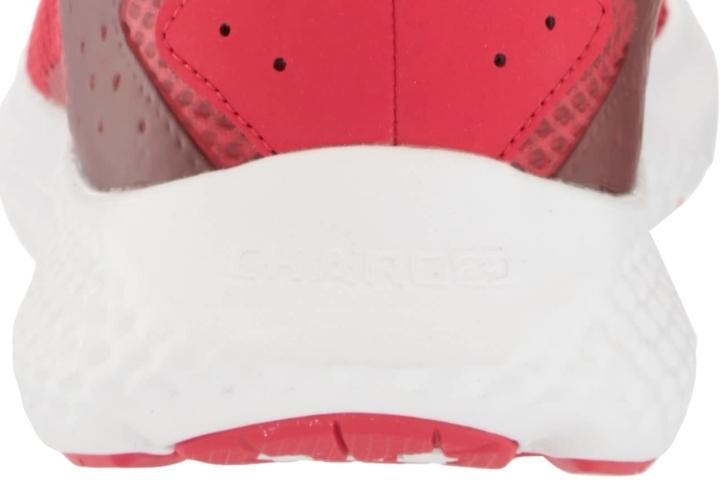 Looking for something supportive? Skip the UA Charged Rogue 3.
There's not much underfoot support. Plus, it only gets worse because the fit around the heel is also a little loose, reports various testers.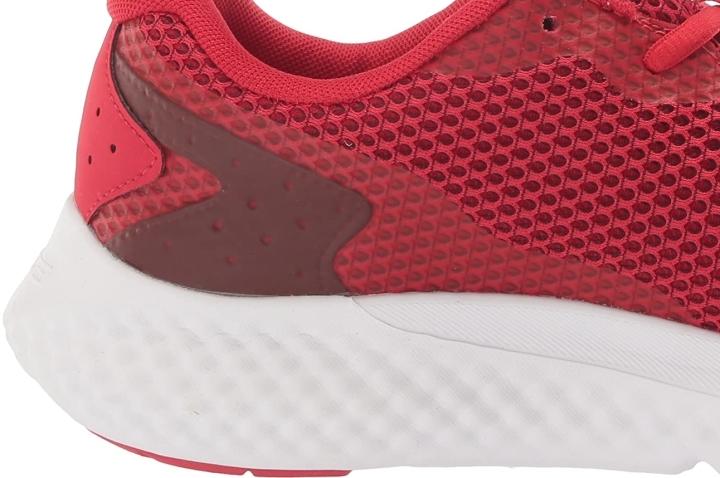 Performance on a budget
At $80, it's definitely for runners who (1) are new to running and (2) don't want to splurge. And when it comes to its quality, the UA Charged Rogue "feels tough," describes one long-time runner. Another even adds that it has "tremendous quality" for its price.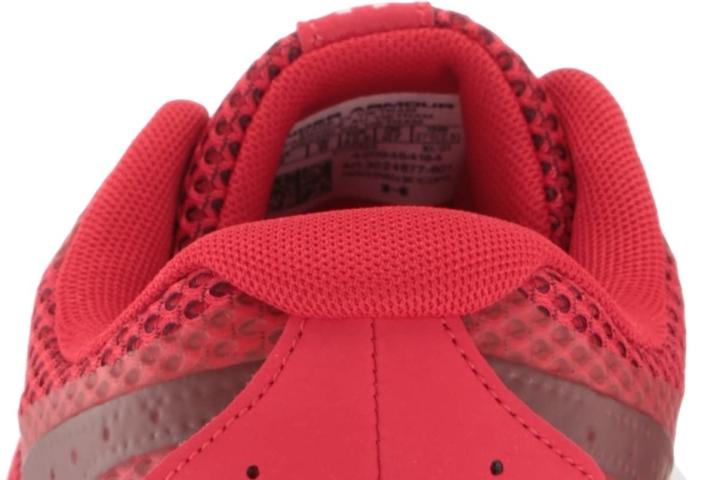 And if there's one comment that sums up the majority's thoughts on the shoe's value, it's this: "Great shoe for a great price!"
It even bites!
And we're talking about the outsole here. Whether it's on dry ground or slightly wet asphalt, the Under Armour Charged Rogue 3 performs really well.