Verdict from 1 expert and +100 user reviews
9 reasons to buy
A lot of reviewers loved the overall appearance of the Under Armour Charged 24/7 Low.
Many reported that the level of comfort of this pair is just priceless.
According to many reviews, the Under Armour Charged 24/7 Low provides a highly positive experience.
Many of the more active purchasers appreciated the fact that they can comfortably wear this pair while walking or working out in the gym.
A considerable number or wearers took note of the shoes' effective cushioning.
Many loved the cool feeling that their feet get when they're in the Under Armour Charged 24/7 Low.
A lot loved this pair's lightness.
This sneaker is quite affordable.
There are a lot of attractive colorways to choose from.
2 reasons not to buy
There were reports that the shoe runs a bit small.
A few complained about the laces being difficult to make tight knots with.
Bottom line
For its very affordable price, the Under Armour Charged 24/7 Low actually offers more than what can be reasonably expected. The cushioning is great. The colorway and design are universally appealing. The upper is breathable. This pair is easily an embodiment of comfort and style.
Our reviews
First, I'd like to start by saying how much I love the Under Armour Charged 24/7 Low. No complaints on my end, which is saying something since I'm quite picky when it comes to my shoes.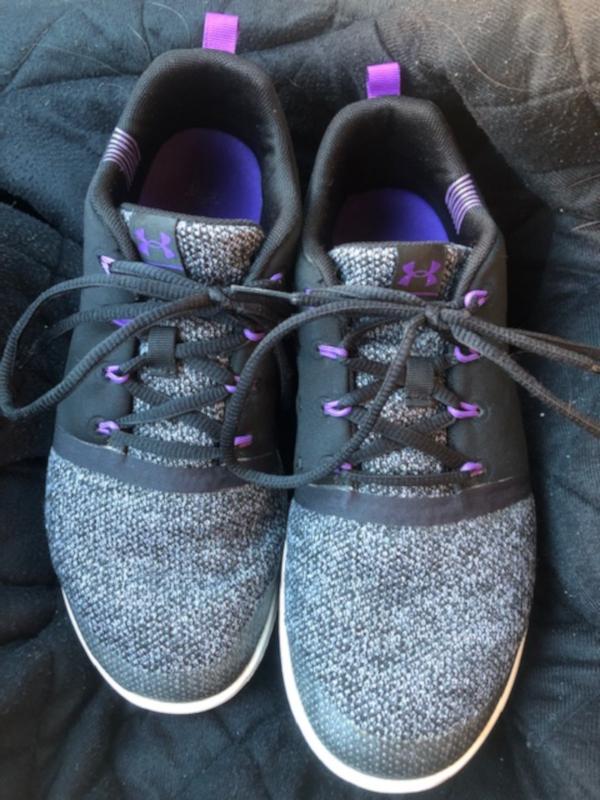 Upper
The upper of this shoe is super lightweight and quite flexible. The front is made of a mesh type material that does not dig into the foot when flexed.
The material itself is very durable and has held up well to daily workouts, kids' sporting events, and walking around town. Easy to clean as well.
There is enough cushion around the ankle to prevent the shoes from giving the user a blister when wearing for long periods. Tested personally at Disney, my feet did not hurt a bit. There are reflective details throughout the shoe as well.
Midsole
The midsole provides a fair amount of cushion, making this one of the most comfortable pairs of trainers that I own.
Outsole
The rubber outsole of the Charged 24/7 Low provides sufficient traction both indoors and outdoors. I have no complaints about durability.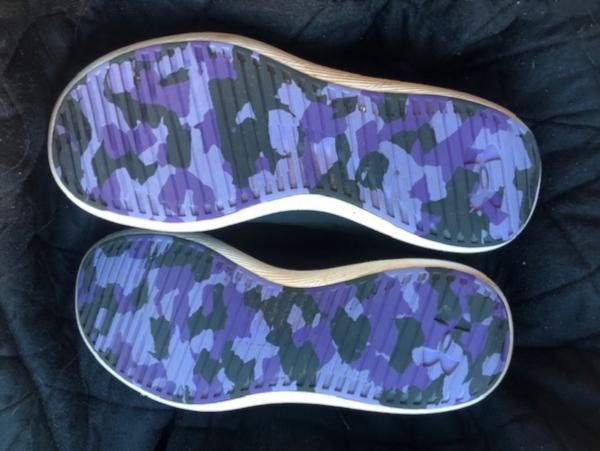 Breathability
The mesh-like material at the front of this shoe makes for great breathability. The rest of the shoe has a leather-like material, which one might think would hinder the airflow throughout the shoe, but it does not.
Fit
These shoes fit true to size. There is no tightness in the toe box or middle of the foot.
Weight
UA does not list the weight for this shoe on their website, but to me, they are a great lightweight shoe that does not skimp on durability.
Comfort
While I initially purchased these shoes based on their looks, I have to say that they have definitely become my favorite shoes. I wear them several days per week to the gym and find that I have no problem wearing them out and about for the rest of the day.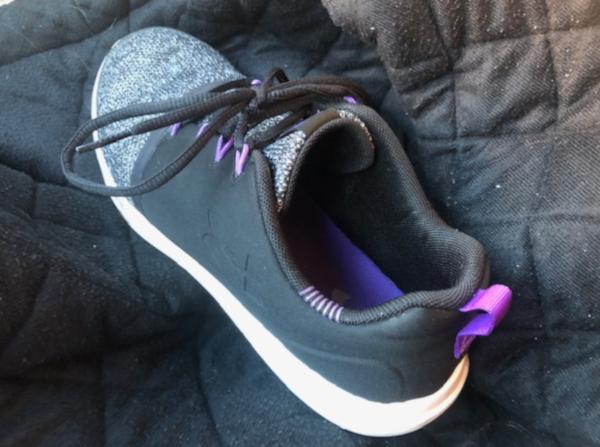 I have never had any blisters from wearing these shoes, whether it be to work out or just day to day use. I have seen other reviews elsewhere that state they got blisters around the ankle.
However, I find that if I wear socks that sufficiently cover that part of my foot and provide a barrier (even the thinnest of my thin socks), I have no issues.
Laces
I have also seen complaints regarding the laces provided with the Charged 24/7 Low. I have not had any problems with them coming apart or untied. And I use these shoes a lot.
They are my go-to shoes at the moment.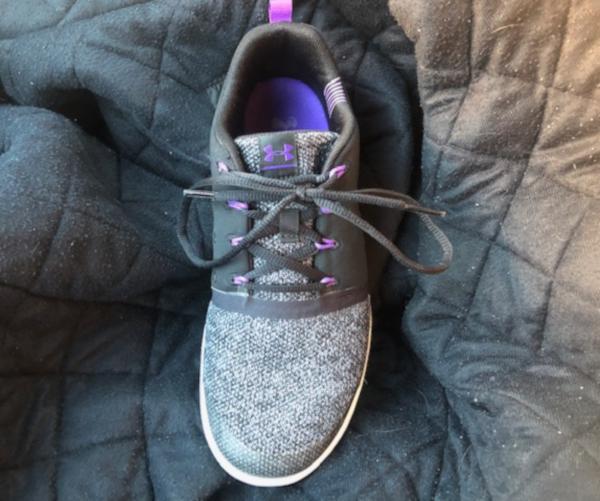 Style
As previously stated, I initially bought these shoes for their looks. They are very stylish and match just about anything I own.
The ones I own are black, grey, and have purple accents. The low cut design allows me to wear them with any style pants or shorts, and keep me cooler as I live in sunny South Florida.
Value
This shoe runs about $75 depending on where you choose to shoe shop. With all the great features of this shoe, it is more than worth the price. I'd even put this up against my Brooks Adrenaline for everyday use.
Drop
For those curious to know the drop of the shoe, UA lists this model at 10mm.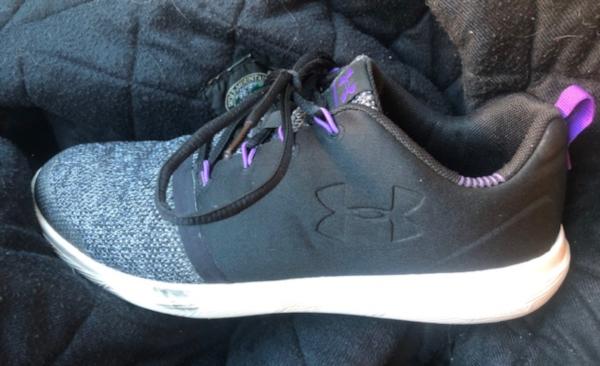 Bottom Line
All in all, this is a great shoe and entirely worth the price tag in my opinion. This is the shoe I reach for when I'm running out in a hurry as I know that no matter the situation, I'm going to be comfortable should I choose to put on this shoe.
I have nothing negative to say about it. They are comfortable, lightweight, have great breathability, and haven't let me down yet.
This shoe comes in several colorways to satisfy any taste. It is also offered in men's, women's, and even children's sizes.
Good to know
This Under Armour Charged 247 Low comes in many sizes. The ladies can choose from size 5 to 11. The gents can pick their best fit from size 7 to 15.
Quite frankly, the Under Armour Charged 24/7 Low is for the maximal use of anyone who's out and about living an active life. Its textile-and-synthetic upper sports a streamlined look that blends well with any clothing item. Its tonal colorway makes hue matching a little easier. Indeed, this pair is a quick aesthetic fix for those who are on the go 24 hours a day and 7 days a week.
The sophisticated-looking upper featuring a sleek midfoot cage radiates confidence and versatility for the wearer. This low to the ground design brings to mind the image of a car that is about to zoom into action.
Under Armour as a company thrives because it considers continuous innovation as its life blood. The company's athletic products effectively carry the story of the company's technological accomplishments. The Under Armour Charged 24/7 Low is no exemption.
This pair is just one of the many shoe models that use the Charged Foam, which is a special midsole technology that maximizes each shoe's responsiveness for a more stable and energized run. While it continues the company's athletic legacy, the Charged 24/7 Low also addresses the aesthetic demands of daily life through its upper construction and colorway.
Indeed, this sneaker is aptly named. The Charged pays homage to its company's athletic heritage. The 24/7 alludes to the company's current commitments to everyday stylish people on the go. With both bases covered, it's not a surprise why this pair easily attracts attention.
The Under Armour Charged 24/7 Low has reflective details on its lace loops, ankle logo, and heel loops, which help ensure safety during times of low visibility.
The pair's ankle collars have Bemis tapes for skin protection and comfort.
It has a 10mm differential from the heel to the forefoot.
The shoe's Charged Cushioning provides adequate padding for comfort and shock-absorbing properties.
A heel tab helps with on and off movement.