Xero Shoes' success in minimalist footwear is evident in the Z-Trek sandals. Its prime features include satisfactory trail performance, grippy outsole, and remarkably low weight. However, it still earned criticism. All in all, despite the sandal design issues, the Xero Shoes Z-Trek remains to be a hiking sandal worth checking out.
Pros
Amazing multisurface grip
Quite flexible
Versatile
Lightweight
Excellent performance-price ratio
Great flip-flops replacement
Easy to adjust straps
For wide-footed wearers
Cons
Mediocre quality
Heel cup traps debris
Straps won't stay tight
Who should buy the Xero Shoes Z-Trek
The Xero Shoes Z-Trek might benefit you if:
You are looking for a hiking sandal that bites various surfaces well that prevents slippage.
A sandal that would not weigh your foot down and offers a barefoot-like experience is what you are after.
A budget-friendly hiking companion that offers outstanding performance is what you prefer.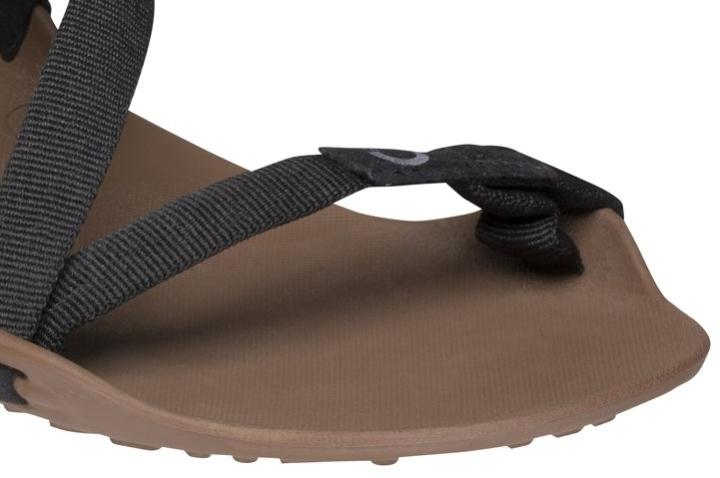 Who should not buy the Xero Shoes Z-Trek
Folks looking for a sandal that stays snug throughout their hiking activities might not get what they need from Z-Trek. An expert reviewer was a tad disappointed with the straps as he has to tighten them frequently. Also, hikers in search of a well-built sandal might have to look past the Xero Shoes Z-Trek. Most wearers declared that the anchor that connects to the sole snapped off after a few uses. That said, they might want to have a look at other hiking sandals.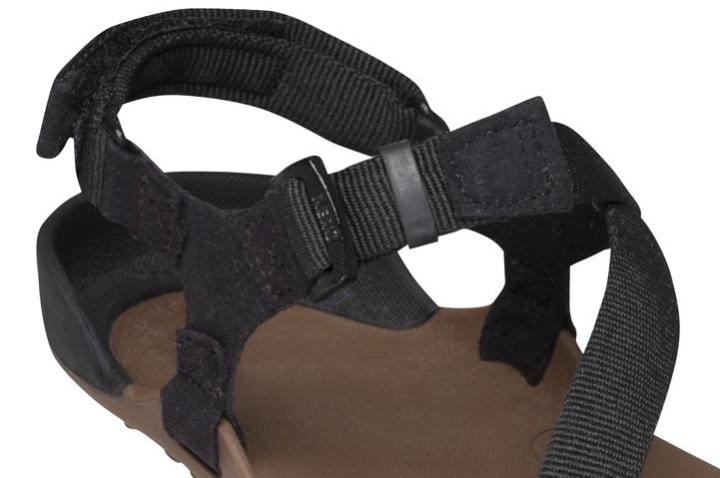 Updates to Xero Shoes Z-Trek
The packable Z-Trek from Xero Shoes is a lightweight multi-sport sandal ready for different outdoor adventures. Its adjustable webbing strap, Velcro closure and sturdy hardware work together that provide a secure lockdown.
The sole unit features a zero heel-to-toe drop which helps create a good posture. It delivers a natural feel of the ground while maintaining surface traction.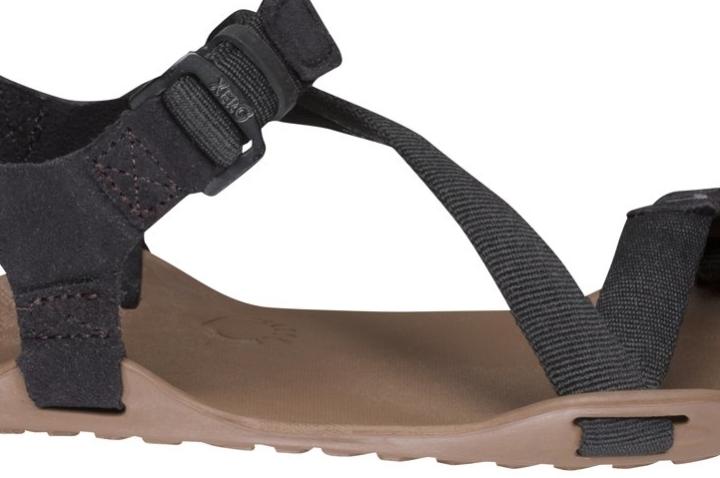 His and her
The Xero Shoes Z-Trek caters to male and female hikers. For men with narrow feet, they recommend checking out the women's version and getting a size up to what they usually wear. For wide-footed women who wear a size over 10, it is recommended to try the men's sandals. Its Z-pattern webbing strap allows customization of fit across the foot and the heel area.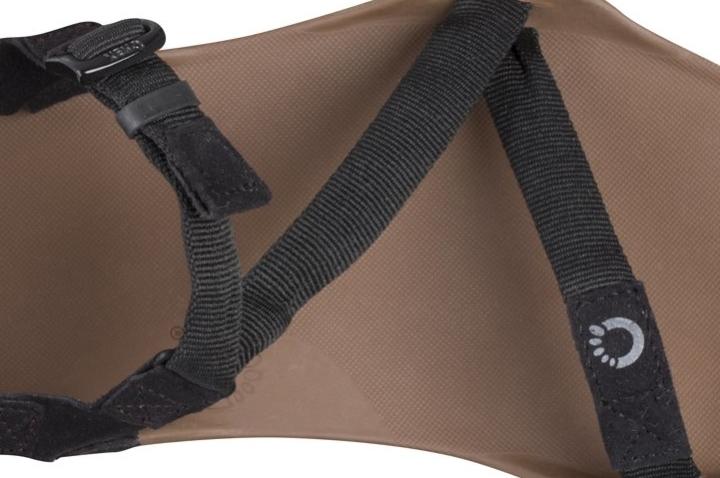 Outsole
The Z-Trek from Xero Shoes employs a flexible 5.5 mm FeelTrue sole. It keeps the foot protected from rocky grounds while rendering optimal ground feel. The chevron lugs are facing opposite directions (forefoot and rearfoot) that provide multidirectional traction.
Midsole
Cradling the foot is a textured material that prevents the foot from slipping. At the back of the sandal is a heel cup which helps keep trail debris away.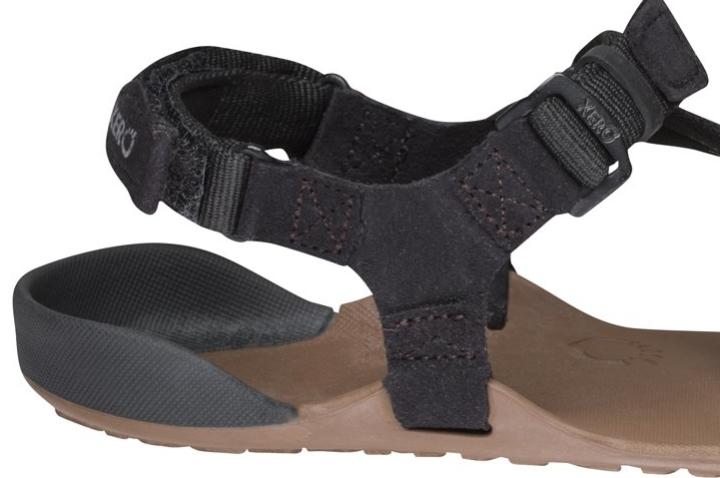 Upper
This multi-sport sandal from Xero Shoes wears an adjustable Z-shaped water repellent webbing strap. The women's version has a narrower strap than the men's. To manage fit, it has a Velcro closure at the back of the foot and rust-proof nylon hardware. An elastic band prevents the excess strap from dangling.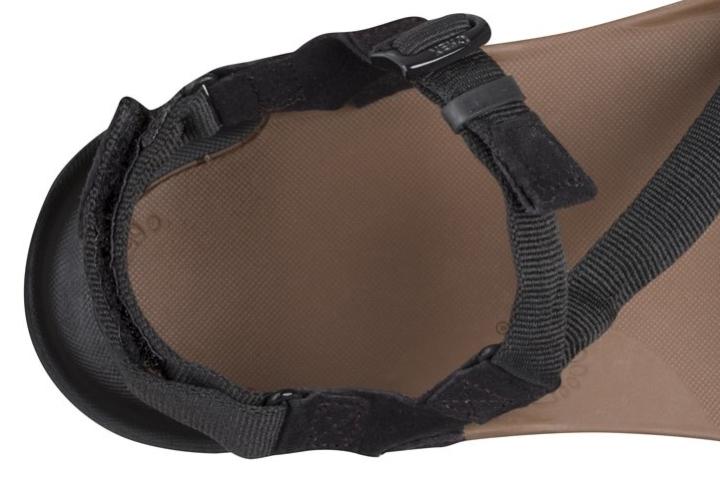 Additional info
This hiking sandal is 100% vegan-friendly.
Depending on the user's preference, the toe area of the Z-Trek can be trimmed with a pair of kitchen scissors to match the shape of the foot. Use sandpaper to smoothen the edges.