Welcomed warmly for its comfort, support, stability, and adequate airflow, the Vibram FiveFingers V-Train 2.0 delighted many gym workout enthusiasts. Also, it doesn't fall short of aesthetics and style which many find very appealing. On the flip side, wearers found the shoe to be lacking in durability. But despite that, this offering from Vibram managed to tick most of the boxes of a well-rounded gym companion.
Pros
Comfortable in-shoe padding
Sufficient support
Stylish
Great stability
Enhanced fit
Reliable traction
Breathable
Cons
Durability issues
Lacks color options
Who should buy the Vibram FiveFingers V-Train 2.0
As a perfect match for serious athletes, Vibram FiveFingers V-Train 2.0 has the essential elements to keep the foot locked in place no matter how intense the situation gets. It is a solid option if:
You prefer a supportive enough shoe for workouts that involve a lot of dynamic movements.
You are looking for a shoe that offers adequate ground contact feel for squats and deadlifts.
You want a trainer that delivers solid traction as you carry out explosive maneuvers on slippery surfaces.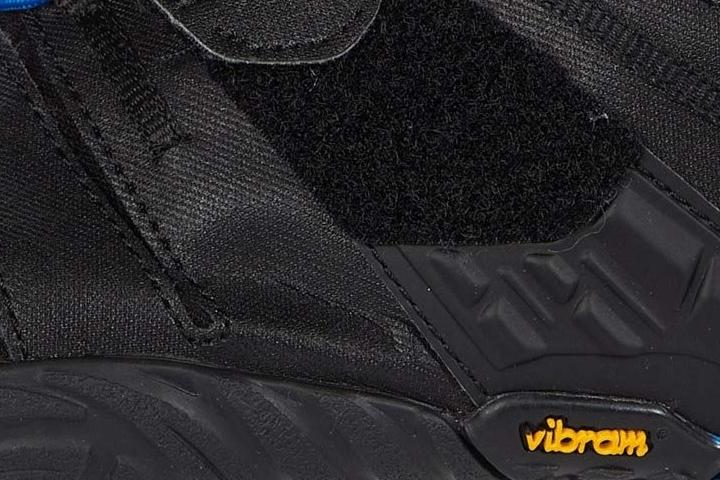 Reliable traction
The Vibram FiveFingers V-Train 2.0 employs the brand's XS Trek rubber. This compound delivers superior grip both indoors and outdoors, and even on wet surfaces. Aggressive lugs are present throughout the outsole which allows you to train even on rugged terrains.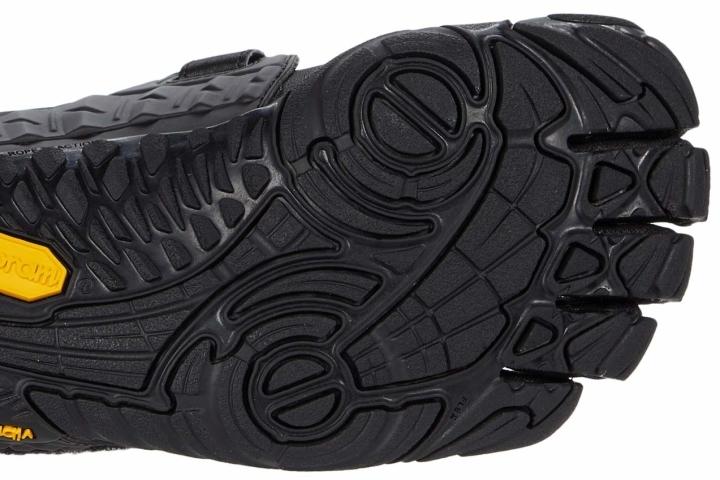 Shock-absorbent outsole
The outsole is 4mm thick which provides ample shock absorption while not impeding the foot's ability to feel the ground. Meanwhile, the arch zone features traction lugs that aid in gripping rope during climbs and descents.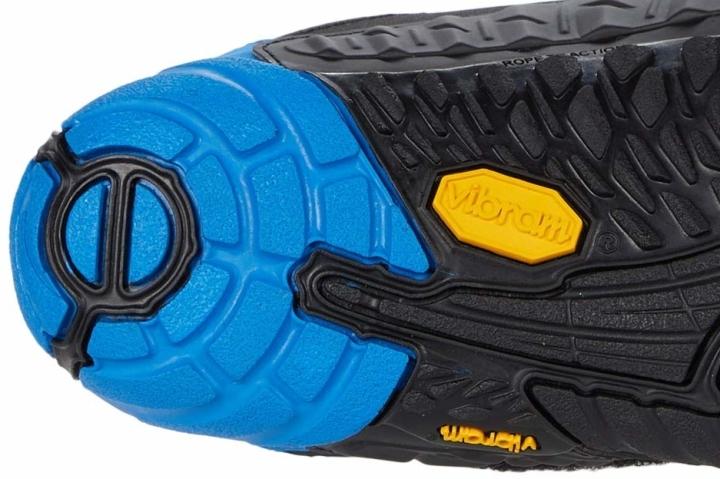 Enhanced footbed comfort
In keeping with the minimalist construction, the V-Train 2.0 has a 2-mm EVA footbed. This thin foam element has a breathable polyester covering that aids in temperature and moisture control. The insole also improves the in-shoe experience.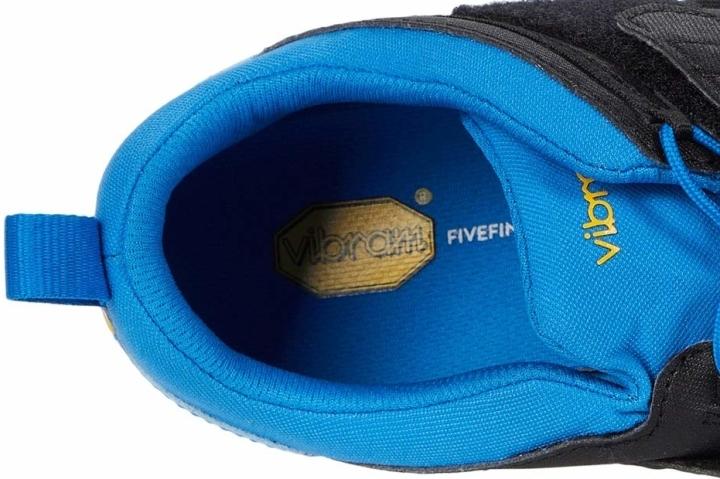 Breathable upper
The upper of the Vibram FiveFinger V-Train 2.0 is made of polyester. This material is form-fitting, which helps provide the sock-like fit of the top.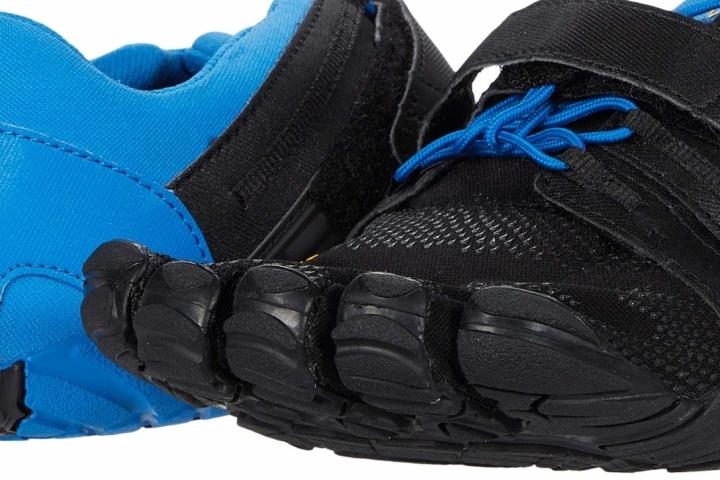 It is breathable and keeps the foot fresh during rigorous training.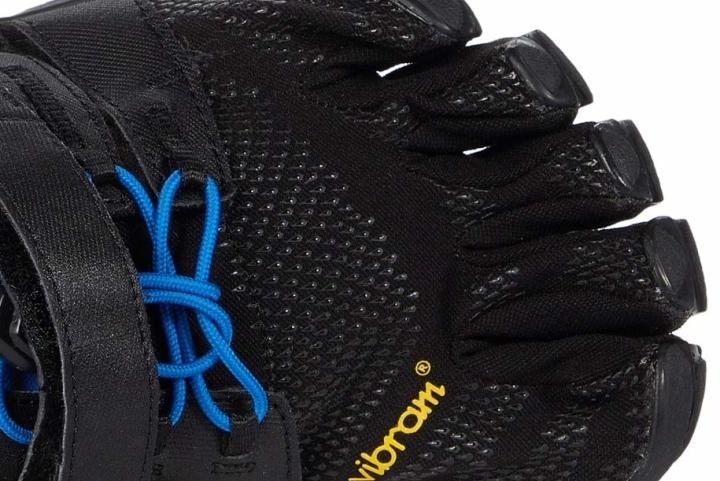 The Vibram FiveFingers V-Train 2.0's lacing system
For a secure foothold, this training shoe employs a bungee lacing system and a hook-and-loop closure. The shoestrings integrate with the TPU panel at the midfoot, which amplifies lateral hold when the laces are cinched.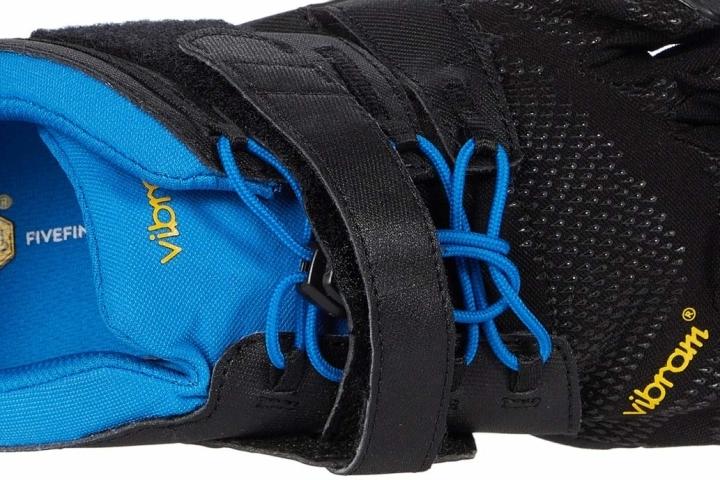 Meanwhile, the single strap at the midfoot keeps the foot supported during aggressive side-to-side movements.