The Veja Nova is a great-looking sneaker that adds a touch of sophistication to whatever outfit you pair them with. It is simple in every sense of the word, but the combination of materials and the story behind the brand elevates it enough to give it a classic look. Certainly, these sneakers look cool without trying to be cool.
Pros
Environmentally ethical
Vegan friendly
Aesthetically pleasing
Goes with many outfits
Lightweight
Breathable
Has some arch support
Cons
High maintenance
Needs breaking in
Pricey canvas shoe
Who should buy the Veja Nova
This shoe is perfect for sneakerheads who deeply care about the ethicality of the brands they support. This kick uses fair trade principles and organic raw materials.
The Nova is also good for people who are looking for a day-to-day sneaker that they can dress up or down. It will also be a solid pick for the summer due to its lightweight and breathability.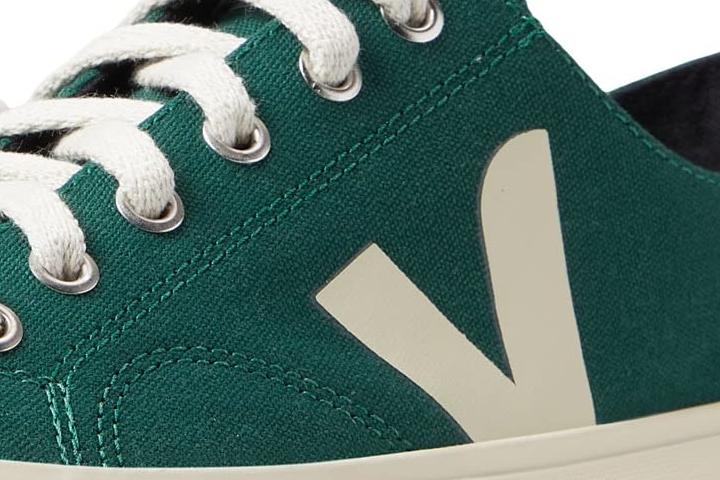 Who should not buy the sneaker
This Veja shoe will not be the best match if:
you are low on budget
you prefer snug-fitting shoes
you hate spending time taking care of sneakers
Instead, you might wanna check out the Veja Esplar for a more consistent sizing and easy maintenance (since the upper is leather). If you wish to rock the same comfort and retro vibe without paying a premium, check out the good old Converse Chuck 70.
Classic look of the Nova
The Veja Nova features a classic combo of canvas upper and rubber outsole. The whole canvas portion comes in one color, while the outsole comes in either white or off-white, giving it a simple and retro look.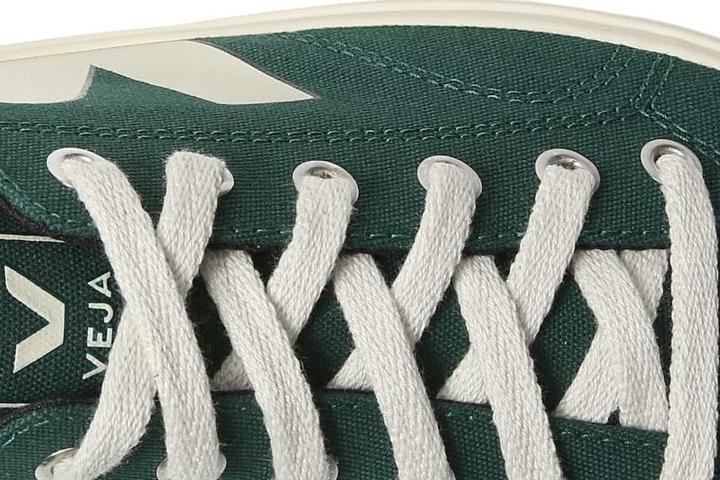 However, this pair seems to have an edge over its peers. According to one review, these sneakers have a "unique style that stands out amongst other white sneakers for summer." One even found these to be "a bit dressier than your typical Converse."
You can style it however you like
Many of those who own a Nova praise the shoe for its versatility. Due to the sneaker's simple yet unique style, many think that this model "can be worn with everything."
"They can be worn for a walk in town or add a casual touch to a more chic office outfit," one reviewer said. Someone also found the pair to be "a bit preppy and too classic depending on what [they] pair them with."
All things considered, you should not have too much trouble fitting these into your current sneaker rotation.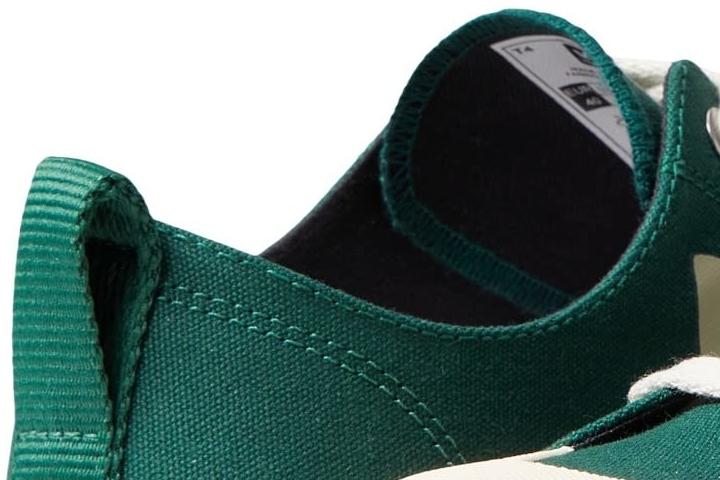 Veja Novas are high maintenance
The Nova can get dirty easily since it features a full canvas upper. One commenter said that it was "difficult to keep the white, white." The "V" logo being silkscreened also does not make things any easier. According to an expert, putting this sneaker in the wash will cause the logo to come off resulting in "an absolute travesty."
Debatable comfort
There seems to be a disagreement among the Nova owners regarding the shoe's comfort. A lot of people have commented on how comfortable it is, especially for something that is not a running shoe. On the other hand, plenty of wearers found it to be quite the opposite. Deferring to an expert review does not seem to help either, since her comment was a mix of both camps.
Here are other examples of the varying comments on its comfort:
"Pretty but not so comfortable. Use insoles"
"Wore them for two consecutive days and no complaints"
"I do not recommend wearing it for long walks."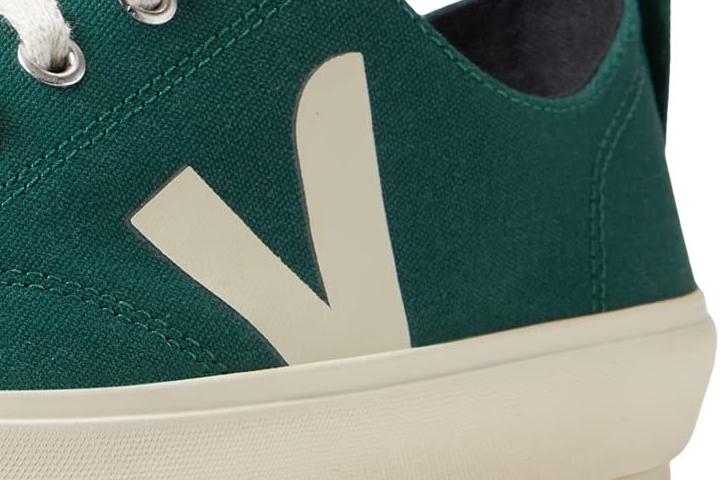 Veja Novas run large
If you are planning on getting these, it is highly recommended that you go a full size down.
People who bought a pair of Veja Novas had a wide variety of comments regarding the sneaker's fit and sizing. Some found it too narrow, while others found it "much too wide" due to the unisex sizing. However, the reviews had one thing in common: these sneakers do run a full size too long.
One buyer pointed out that their pair has a "bit too much extra room to look and be comfortable to walk in without them leaving [their] feet." A Youtuber who did a review of her Veja collection, said that she "could definitely wear [the Novas] with a thicker sock and/or an insole."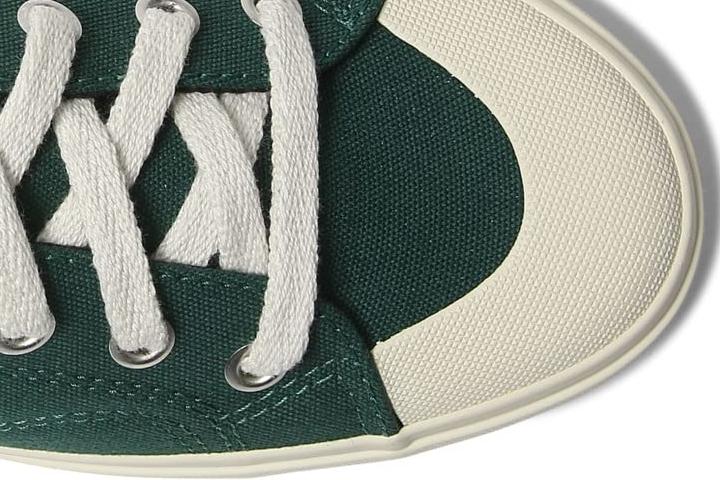 The Nova is cool for the summer
Canvas is a very light material, and since these sneakers have a full canvas upper, a great deal of sneakerheads have commented on the Novas being a great option for the summer. One fan pointed out that it is "quite breathable and light enough for warm weathers."
Supporting a good cause
It is no surprise that some of those who bought the Novas feel like they are contributing to a noble cause because, like other Veja sneakers, this one is sustainable. "I can now feel like I'm doing what I can for the Earth even as far as my style and fashion go!", one enthusiast exclaimed. Overall, people love the idea that these shoes are a sustainable and "pretty ethical" product.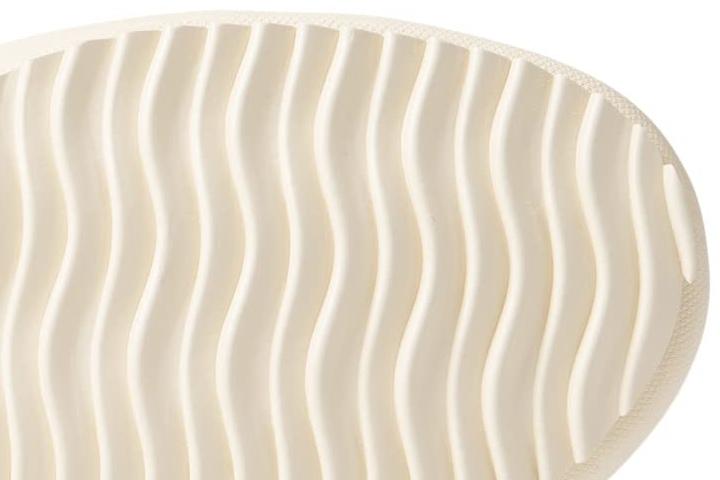 It costs a lot to get the Novas, but for good reason
At $100, the Veja Novas are 40% more expensive than the average price of a low-cut canvas sneaker in our database ($70). However, this can easily be attributed to how ethical products cost a lot more to make. Rest assured, as mentioned in the previous chapter, you are supporting a good cause by buying these.