Who should buy the Vans UltraRange VR3
The UltraRange VR3 takes the breathability of the OG version and cranks it up to 100. Buy it if:
You've been looking for a retro kick that comes with a knitted upper.
Reliably tenacious low-top sneakers are what you're after.
You prefer shoes whose virtually every component is made with recycled materials.
You're an avid fan of joggers and gym shorts.
Cleaning sneakers is something you want to skip most of the time.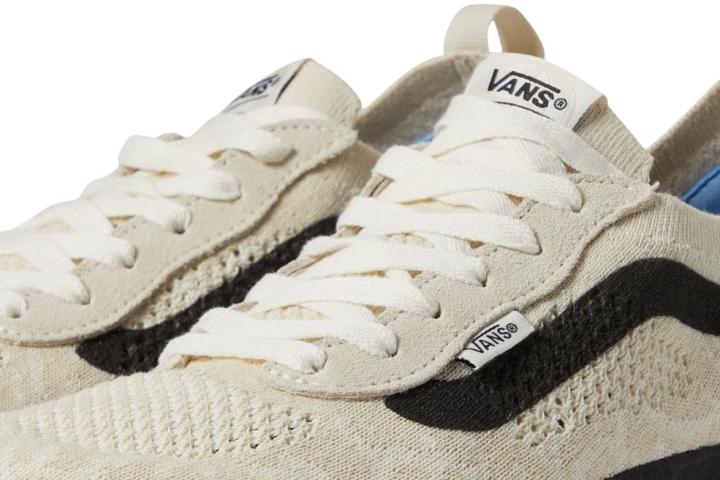 Who should NOT buy it
With its moderately pulled-back heel loop, from-the-box comfort, and incredible durability, the UltraRange Rapidweld is a nice replacement for the UltraRange VR3. Also, if pure whiteness is your thing, check out the Adidas Superstar.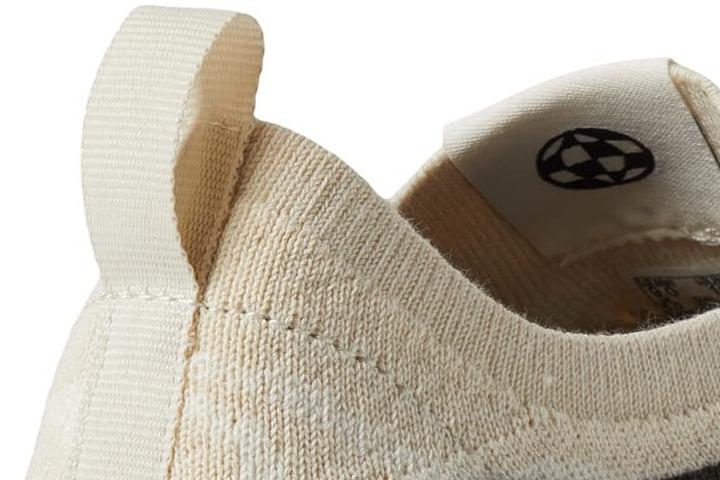 The ultra-breathable UltraRange VR3
Many Vans fans are quite captivated by the UltraRange VR3's exceptional breathability. One of them says that it's "great for hot summer days," while a gear vlogger simply calls it a "super-breathable shoe."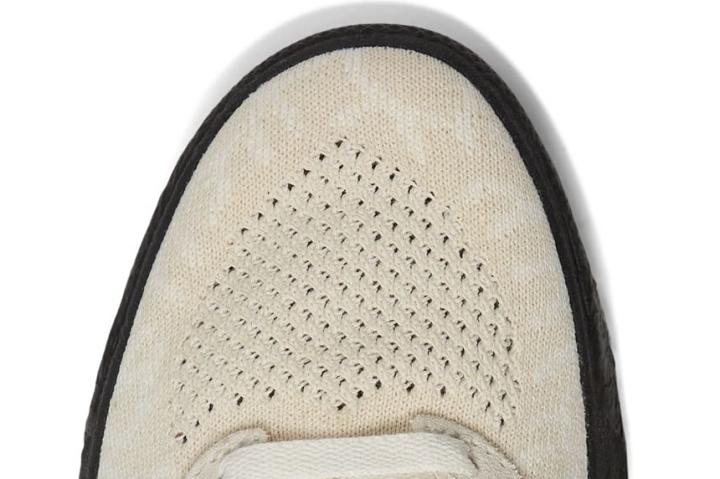 A big check mark for lightness
The Vans UltraRange VR3, according to numerous reviewers, doesn't weigh much. It's "super lightweight," says one of them. Apparently, it's so light that you'll forget you have a pair of kicks on your feet most of the time.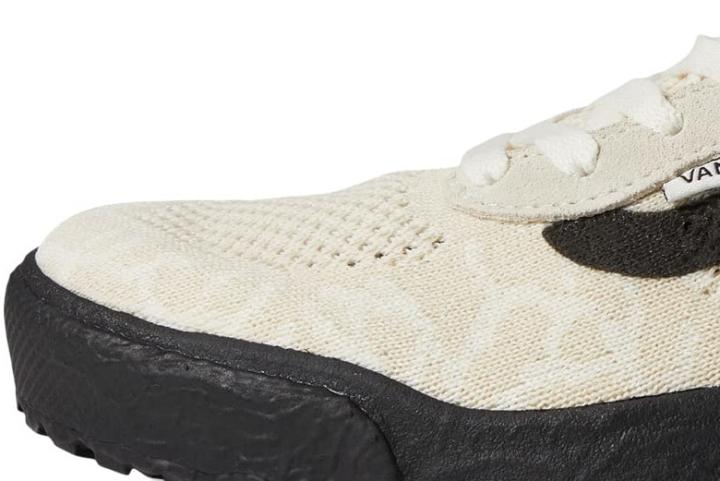 Immense sticking prowess equals the Vans UltraRange VR3
One of the UltraRange VR3's not-so-popular strengths is its ability to produce reliable grip on various surfaces. It's the shoe's unsung hero of sorts, as people rarely talk about it. A proud owner of this sneaker, however, is an outlier, for he commends the shoe's tenacity, saying, "one thing I don't see anyone mentioning is how grippy these are."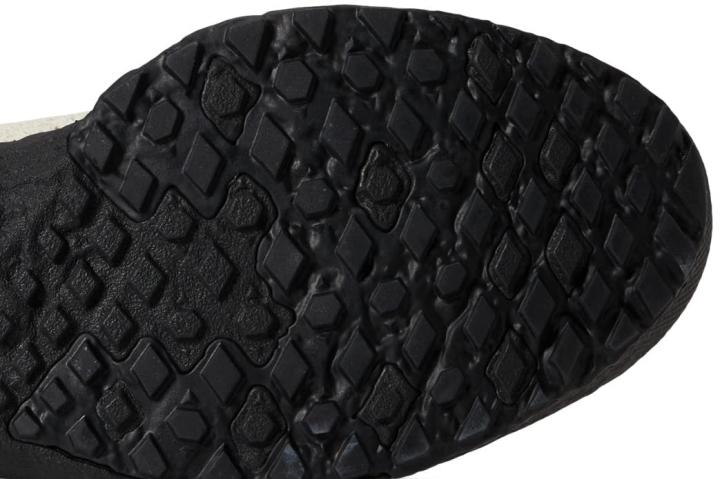 Definitely a charmer
Reviewers can't seem to get enough of the Vans UltraRange VR3 when it comes to aesthetics. A gear pundit among them says that it has a "dope look overall." "Love the style of these," says a non-professional tester who admires the not-so-loud stylishness of his VR3s.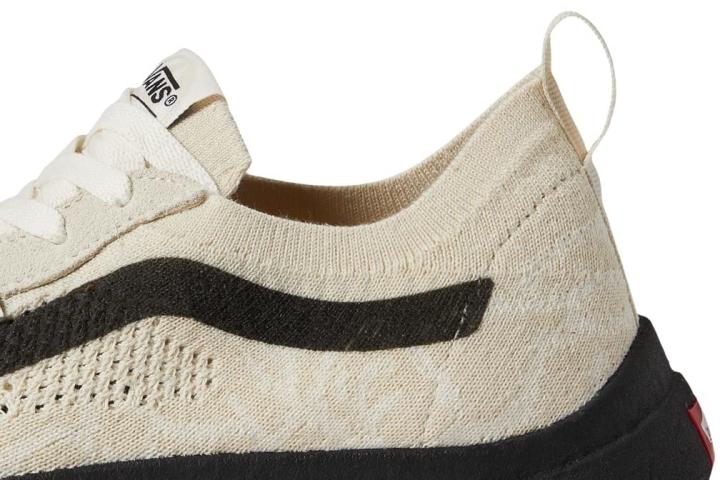 Conflict in comfort
It's on this topic (a.k.a. comfort) where sneakerheads are divided. On the one hand, there are those who find the Vans UltraRange VR3 super comfy. Comments like "absolute comfort" and "extremely comfortable" support their observation.
On the other hand, several individuals decry the featured shoe for having a scratchy collar, particularly the heel pull loop on the back. "The heel tabs really cut into the back of your ankles," says one of them. Another one strongly recommends people to "wear extra padded socks" to avoid the issue completely.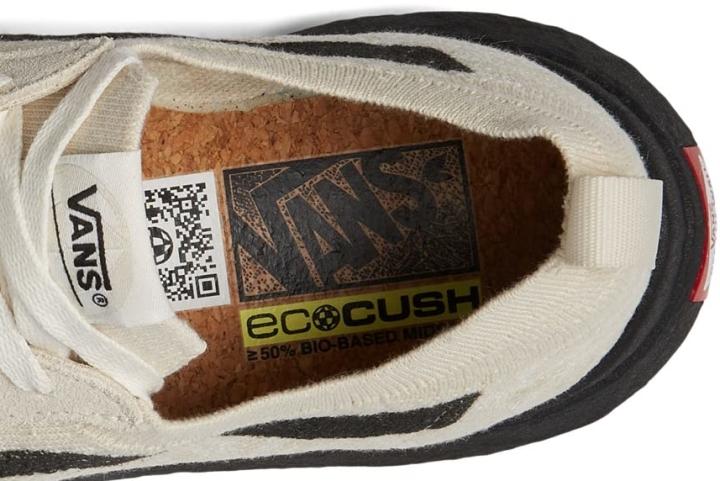 The UltraRange VR3's no-hands slip-on action
Another quite enticing facet of the Vans UltraRange VR3 is its convenient ingress and egress. A reviewer says that it's "easy to put on like a slip-on." Indeed, getting into the shoe is so easy that you simply maneuver your foot inside it with no hands.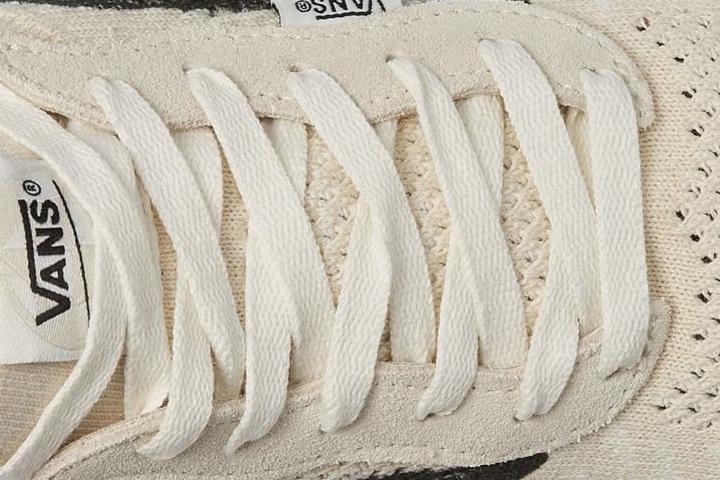 Wanted: A tougher toe box
About the UltraRange VR3's toe box, a reviewer wishes that it's a "little more durable." He is disappointed to see this sneaker fraying around the front bumper after only a week of use.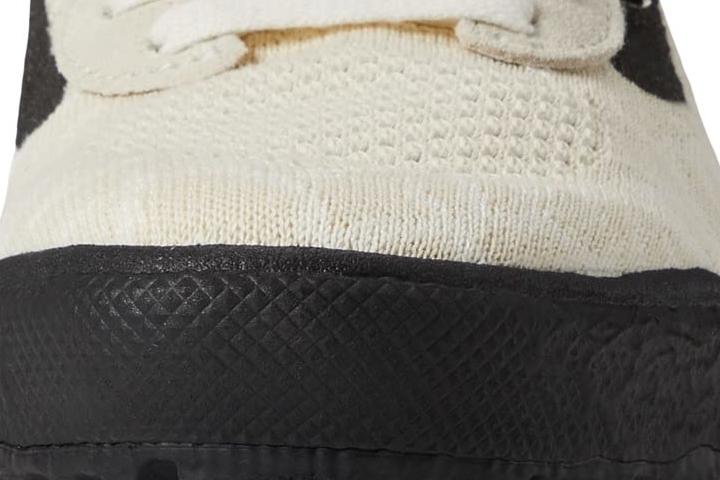 Not at all misleading size-wise
This Vans kick nailed it in the sizing department. "Lengthwise, they are spot-on," says a sneakerhead about their UltraRange VR3s.
Says no to filthiness
The UltraRange VR3 is easy to clean, and reviewers highly agree. "They clean extremely well," says one among them. It also shakes off dusty particles quite effortlessly.
Off-putting off-white
"Not true white"—this is how a disgruntled reviewer describes the white parts of the Vans UltraRange VR3. He is obviously put off by the shoe's creamy white sections, saying that he "can't get past the ugly color."
Vans' eco-friendly offering
I "love the 50% bio-based materials," says a huge Vans aficionado about the sustainable construction of the UltraRange VR3. They also say that they "love this direction" by Vans.
To give you a better idea of how responsibly crafted this kick is, take a look at the following:
The shoe's one-piece knit upper is built with 50% recycled cotton and about 36% recycled plastic.
Its springy midsole is made with materials that come from plant-based sources.
The Vans UltraRange VR3's waffle-themed outsole uses natural rubber.
The Vans UltraRange VR3 takes time to loosen up
It's been reported that getting a snug fit in the UltraRange VR3 is gated behind a break-in period. It's "not an out-of-the-box shoe," says a sneaker fan.
Compare popularity
Interactive
Compare the popularity of another shoe to Vans UltraRange VR3: