Who should buy the Vans UltraRange
This Vans shoe is for you if:
you are ready to welcome a more cushioned version of the Old Skool
you want a light, all-around sneaker for full-packed days
you are an outdoorsy person or city cruiser who likes a hiking-inspired sneaker
you like a sneak that lasts beyond summer
you are a practical buyer looking for a sub-$100 sneaker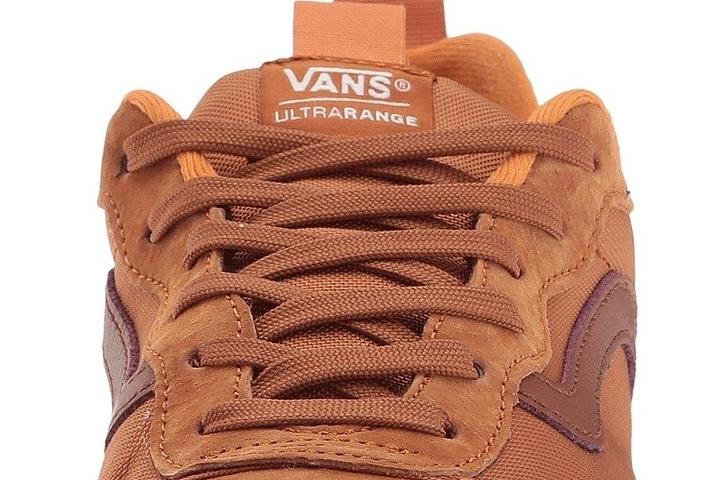 Who should NOT buy it
You might need to consider another shoe if: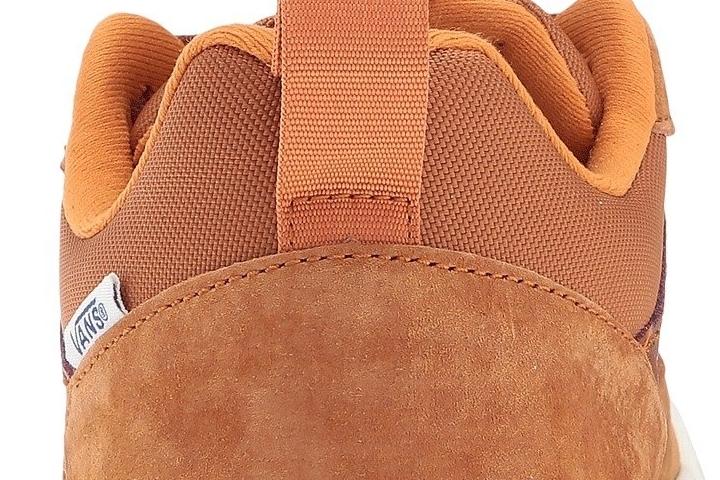 It feels almost weightless
The majority of reviewers praise the feather-lightness of the Vans UltraRange, which only weighs approximately 255 grams. The padded collar and tongue are wrapped in mesh material that contributes to its overall lightness.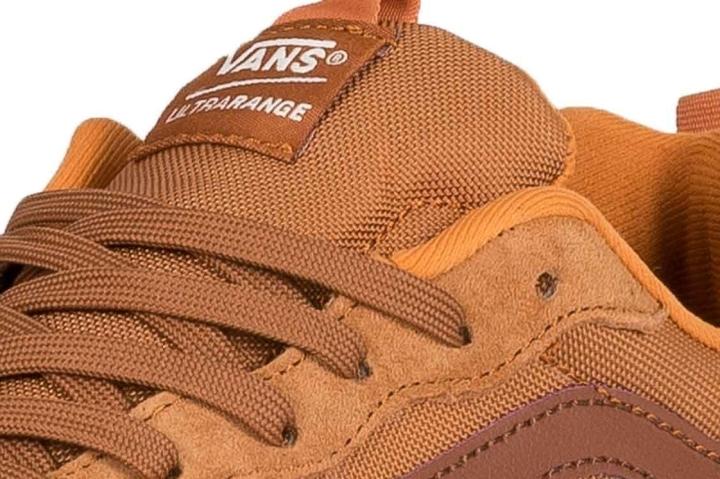 Wearable to multiple activities
Vans UltraRange appears like an outdoor athletic shoe fitted for the modern active lifestyle. Many wearers express that it's a great everyday sneaker that's ideal to use when tackling daily errands, working a complete shift, or going for light camping.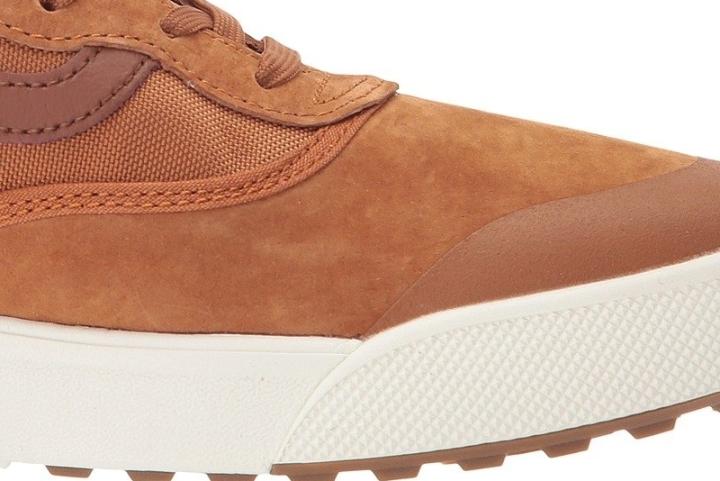 No scrimping in materials
Wearers commend the high-quality materials used for this modern, reinterpreted Old Skool. It bears the leather-made Side Stripe attached on both sides of the shoe. The Side Stripe add-on first appeared on the original Old Skool skate shoe and it prevented the sides of the shoe from chafing fast.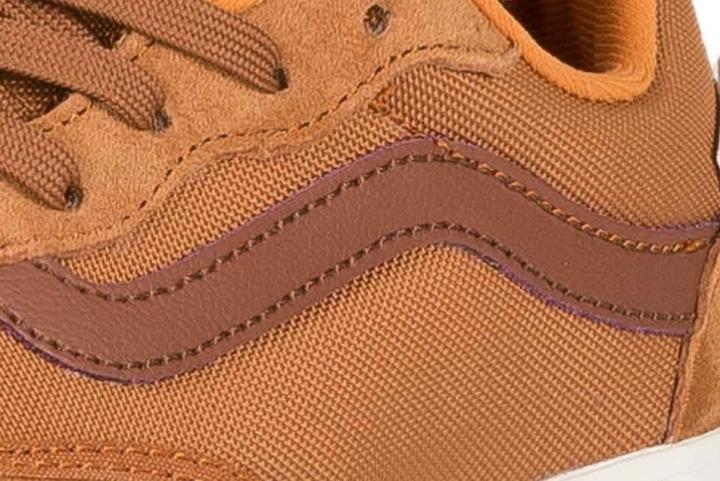 Cushioning made better
Several users cite that the cushioning is better than the Vans Old Skool. It comes with the UltraCush Lite foam that provides heel-to-toe cushioning while its seamless Luxliner inner sock hugs the foot comfortably. UltraCush is molded with waffle rubber for comfortable strides.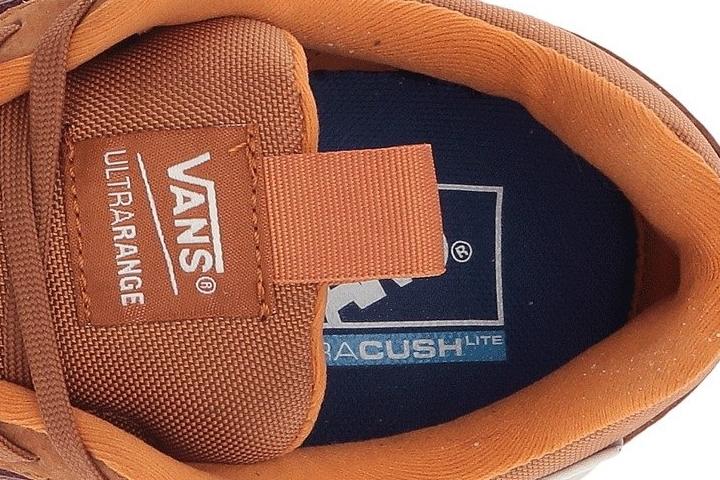 Chic minus all the froufrou
Many users love the clean finishing, giving this pair a luxurious vibe. Its minimalist and straightforward look is also easy to style.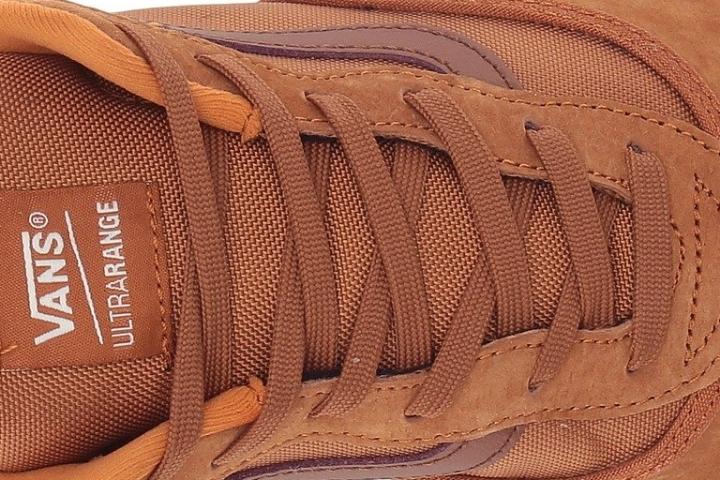 Convenient to wear and take off anywhere
The low-top Vans UltraRange comes with pull tabs on the tongue and heel that lets them easily slip on and off.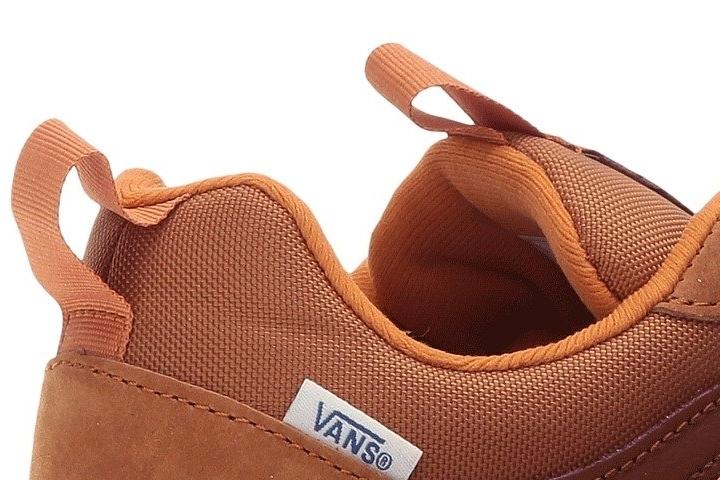 It doesn't keep the feet toasty
This sneaker has outstanding breathability, most buyers have revealed. Its upper is draped with synthetic suede and mesh materials, making it comfortably suitable for warm days.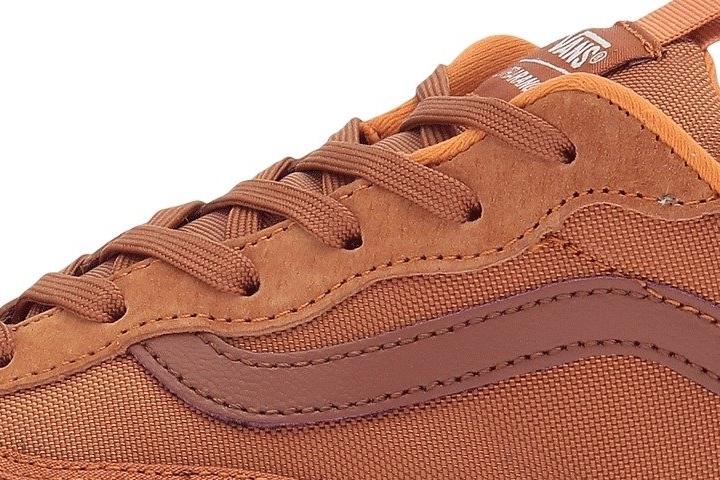 Made with a standard sole that grips
Many users have praised its outsole's reversed waffle pattern as it grips well on various surfaces.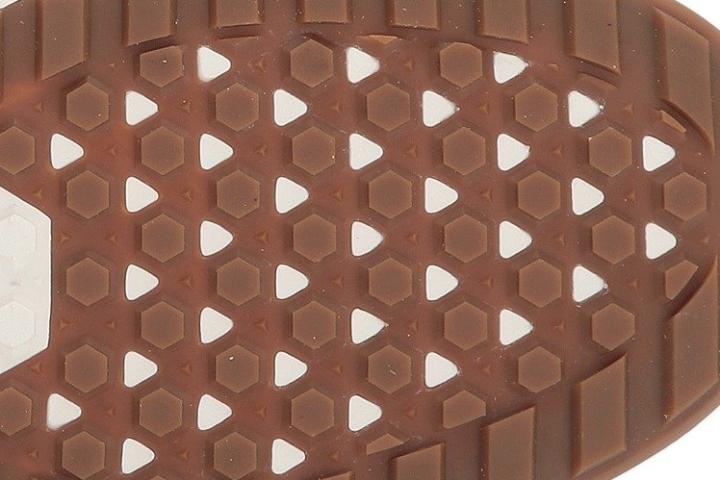 It holds its shape pretty well
Another noteworthy feature of this silhouette is the unique combination of rubber and foam on the outsole. Together these components make this shoe long-lasting.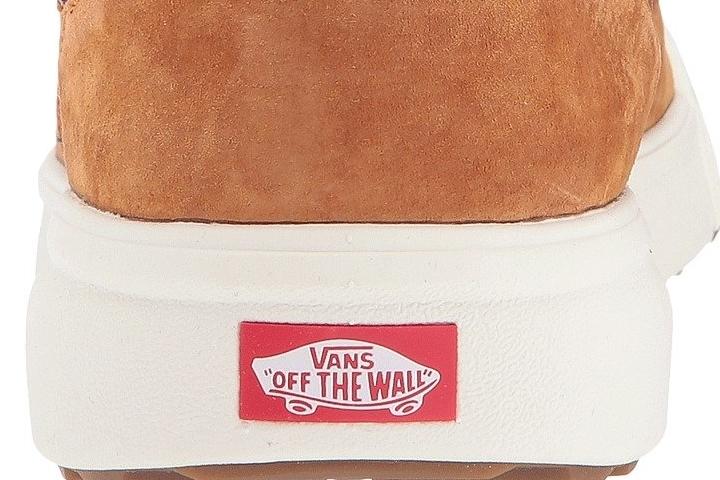 A good match for your activewear
Joggers, rolled-up skinnies, shorts, and activewear go well with the Vans UltraRange. It also offers a chic vibe even when wearing it without socks.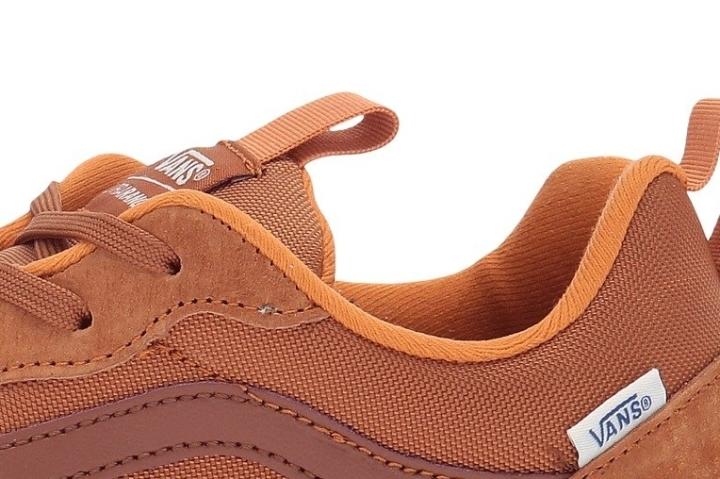 Commonly available in earth tones
A couple of users complain about the limited colorways available in the market. Some available colorways are black/Dachshund, black/peat, cub/black, and dress blues/black.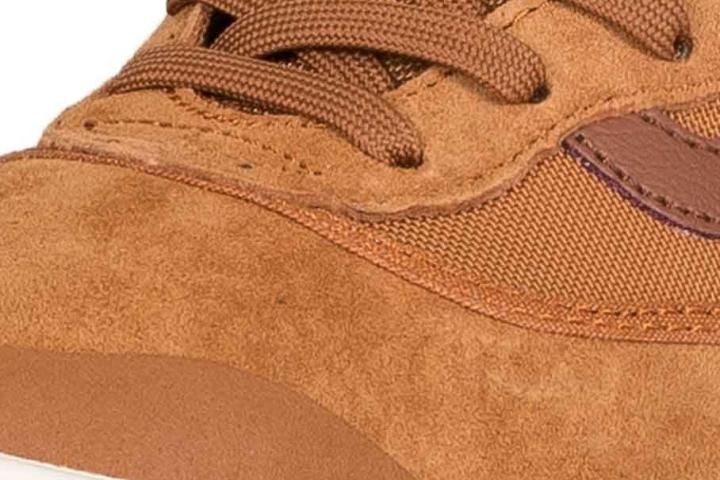 It tends to be squeezy
The UltraRange Vans runs a tad narrow for a few wearers.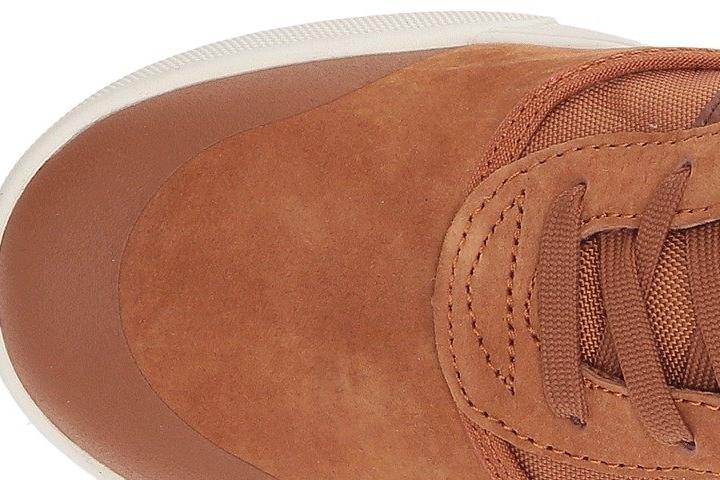 Fun facts about the Vans UltraRange
In the mid-60s, brothers Paul Van Doren and James Van Doren and their friends Gordon Lee and Serge Delia started a shoe company in California called the Van Doren Rubber Company. Their company stood out among other shoe retailers back in the day because they designed, created, and sold their pairs on the same day on the same premises.
Their first products were made of the thick rubber sole and durable Duck Canvas #10. The company wanted to deliver a sneaker that is easy on the eye and robust enough to withstand strenuous activities. In the 70s, the 'House of Vans' was coined by a group of skaters as they liked the aesthetics and rugged look and the sticky rubber sole of Vans. In 1976, the 'Off the Wall' logo was introduced.
The iconic Side Stripe of the Vans was introduced in 1976 in the Vans Old Skool model. It results from a random doodle of one of the founders, Paul Van. In the 90s, Vans was able to penetrate casual fashion. It was seen sported by rock stars, personalities, and hip-hop celebrities. Several collaborations were formulated during this period which changed the history of all sneaker collaborations.
Vans was able to reach the world stage before the 70s ended. However, in 1984, the company filed for bankruptcy because of a wide range of products they offered in the market that exhausted their resources. Three years later, the company recovered over and paid all its debts.
From manufacturing, the brand turned into a marketing company in the 90s. They started sponsoring popular and massive sporting events and famous athletes. They launched their apparel line that's able to serve a vast array of customers. Fifty years since it was initially presented, the company is now selling $400 million per year.
In 2017, Vans launched a sneaker that has been described to be the outdoor version of the Old Skool. This stylish kick offers versatility that goes well with any ensemble for any outdoor activities. This summer-ready kick bears the breathable upper with UltraCush foam sole, Luxliner lining, and the classic inverted waffle-patterned rubber sole.
The UltraRange displays a sportier profile but retains the classic elements. It is able to inspire the users to travel and explore the world by showcasing features that look and feel good while on a trip to the beach, walking around the city, or anything in between. Its wearers have tagged it as a lightweight and comfortable travel sneaker, in this regard
Special editions of the Vans UltraRange
Vans UltraRange Rapidweld
This edition features a reversed waffle lug to maximize the traction and grip of the shoe on various kinds of surfaces. This all-around Vans UltraRange sneaker is packed with lightweight materials which amplifies its comfort, suitable for all-day use.
Vans UltraRange Pro
Considered the most technical skate shoe under the Vans UltraRange umbrella, the Vans UltraRange Pro bursts with durable and technical elements making this model a highly appropriate kick for hardcore skateboarding.
Vans UltraRange 3D
This Vans UltraRange for men and women provides enhanced comfort, perfect for modern wearers. This model features a retro yet versatile design worn for almost any casual ensemble.
Vans UltraRange Gore
This high-performance slip-on UltraRange delivers sufficient support and comfort that can be worn throughout the day without straining one's feet. This model boasts a light and versatile appeal that can easily match almost any attire.
Vans UltraRange Gore Hi
These high-top Van UltraRange sneakers provide better stability and ankle support than their predecessor without giving up the known comfort and durability. Also, the versatile appeal was kept intact, making this sneaker suitable for various kinds of adventures.
Vans UltraRange Mesh
The unique mesh appearance of this model makes it stand out from the other iterations under the UltraRange series. This more breathable version of the UltraRange can be matched with relaxed or smart casual attire.
Vans UltraRange MTE
This variation displays sneakerboot features that suit the city streets. The velvet suede reinforces the mesh upper giving the sneaker both a durable and a luxurious appeal. Also, the iconic Sidestripe gives a casual vibe boosting its laidback flair.
Compare popularity
Interactive
Compare the popularity of another shoe to Vans UltraRange: