An incredibly comfortable pair that breaks the mold with its uniqueness—this is the Sentry Old Skool in a nutshell. While it still wears that familiar throwback design up its sleeve, there's a fresh spin to it underfoot that can elicit even more glances from the crowd you're in. And whether you use it for styling or 9-to-5 busy-ness, it'll turn heads and score you quite a lot of attention points.
Pros
Long-lasting comfort
Quick break-in
Remarkable for work use
Super stylish
Lovelier in real life
Quite grippy
Astonishing finish
Who should buy the Vans Sentry Old Skool
The Sentry Old Skool from Vans just might be the spice you need to flesh out your wardrobe. Buy it if:
Sneakers that break away from the usual trappings of everyday kicks are what you're after.
You're a true-blue Old Skool fan looking for a spunky shoe to use at work.
Platform kicks that double down on sticking prowess are what you need.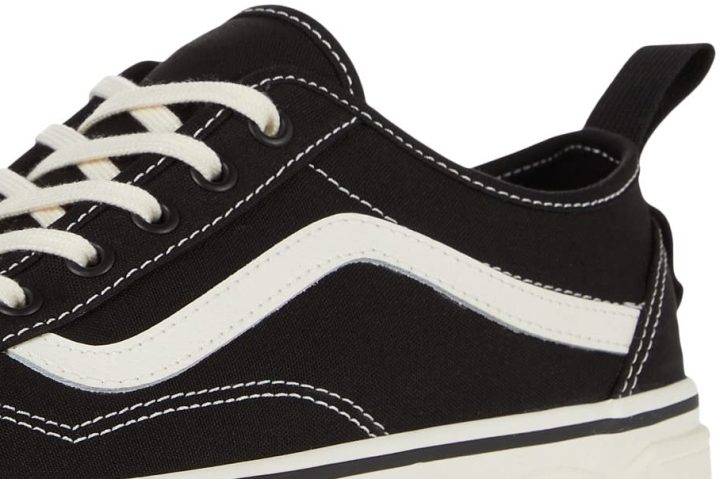 Who should NOT buy it
If it's a lighter pair you need, skip the Sentry Old Skool for the Adidas Sambarose. Also, opt for the Nike Court Vision Alta instead if you prefer a platform kick with a puffier collar.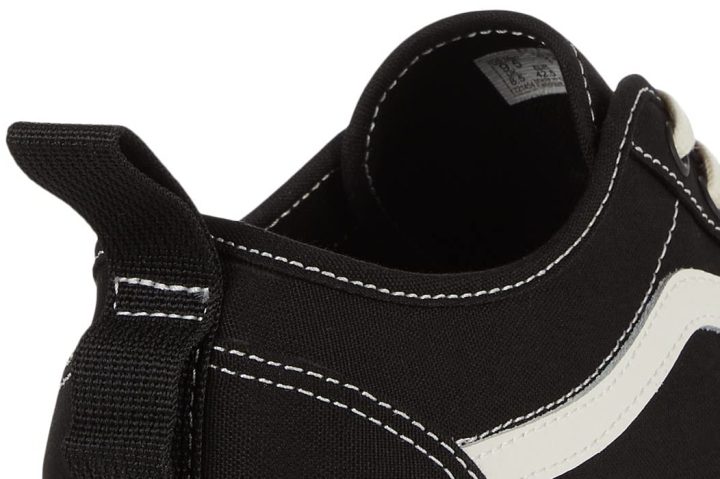 Sentry Old Skool: A comfy treat on day one
Numerous reviewers are so down with the exemplar comfiness of the break-in-free Vans Sentry Old Skool. Take a look at some of their amazing hot takes below:
"Mega comfort."
"Like walking on clouds."
"Insanely comfortable."
"It was love at first sight."
The comfort this kick so lavishly provides is also the enduring kind. Someone wore it for about 28 hours straight, yet they didn't end up with achy feet.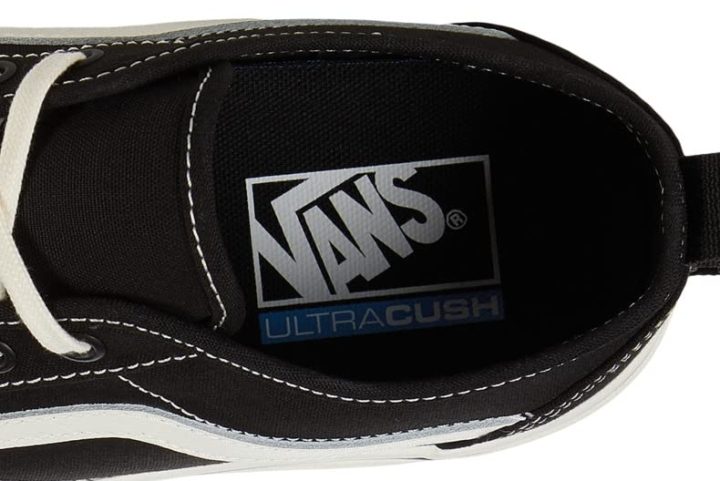 Something to stun your friends with
The Vans Sentry Old Skool, according to many, is remarkably posh. "They look fab," says one of them. Another reviewer describes the sneaker as having a "super cool look." "The style of the shoe is amazing," says yet another sneaker fan.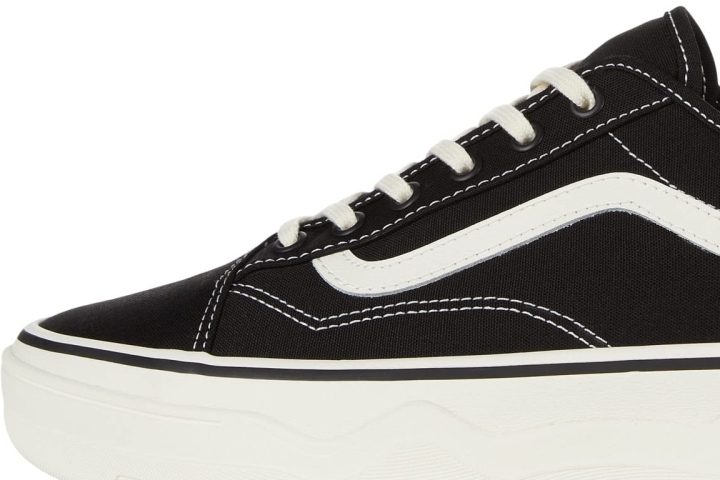 Simply poppin' in person
The Vans Sentry Old Skool looks doper in real life, based on reports. "They're even cuter when you have them on," says a non-professional reviewer.
This incredible characteristic can be linked to the shoe's mighty fine craftsmanship—no jutting threads, no noticeable glue marks anywhere. It's a shoe with "brilliant quality," says a footwear collector.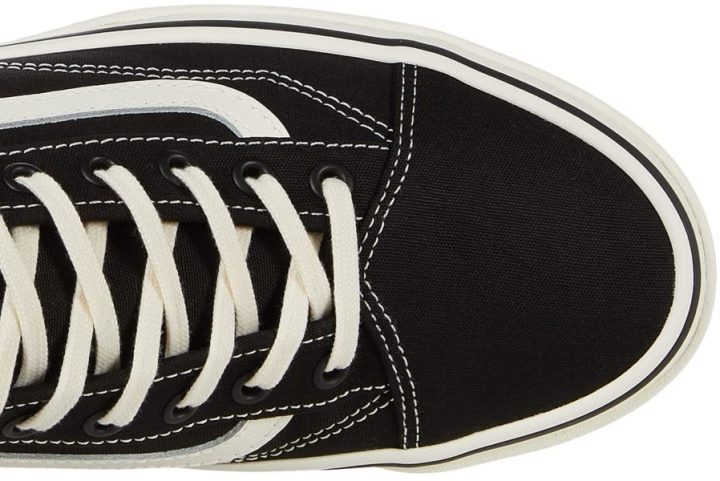 The burdensome Sentry Old Skool
There are those who aren't fond of the Vans Sentry Old Skool's encumbering weight. It's "heavy and clunky for me as a senior," says one of them.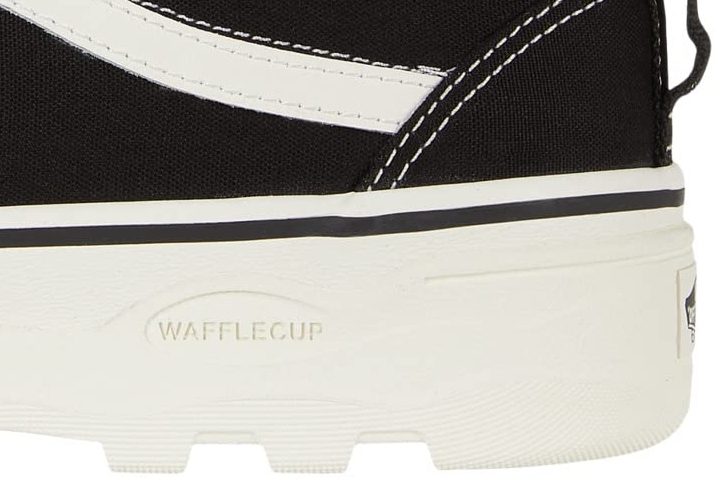 Sensationally sticky
Tenacity is one of the praiseworthy aspects of this skate-inspired platform shoe from Vans. "They stick well to any surface," comments a sneaker collector about his Sentry Old Skools.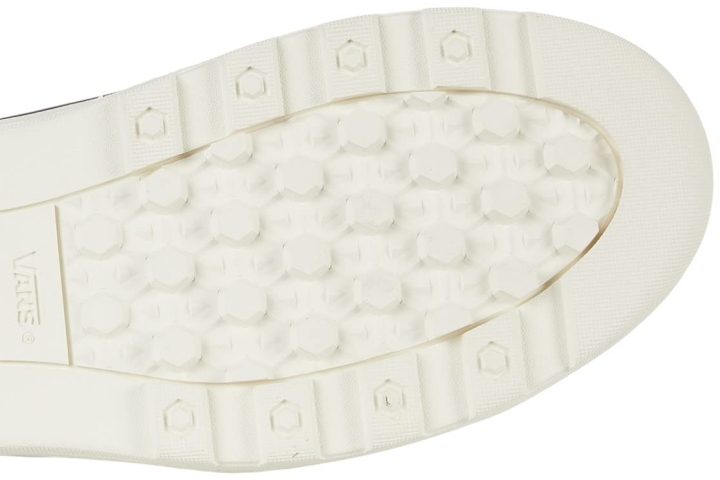 Wear it with socks
While, by default, the Vans Sentry Old Skool is astonishingly comfy, its ankle cuff can be somewhat scratchy on first wear. To prevent its collar from rubbing your ankles, put on over-the-ankle socks, preferably knitted ones. Lacing up the shoe a bit snugger may also address this problem.