The Leather Slip-On from Vans offers a sturdy, clean, and sleek full-leather design. An iteration of the brand's very own classic Vans Slip-On, this low-top silhouette ditches the traditional canvas upper for leather while keeping the padded collar, elastic side accents, and waffle outsole, presenting a more nostalgic vibe. Its low asking price is quite compelling too.
Pros
Superb comfort
Can match any outfit
Affordable
Reeling classy aesthetics
Has a knack for staying clean
Quick on and off
Highly packable
Cons
Somewhat narrow
Could be more durable
Who should buy the Vans Leather Slip-On
A classic silhouette from one of the world's leading skate shoe brands, the Vans Leather Slip-On combines simplicity with timeless design. Buy it if:
You want something fun-yet-laidback to complement your casual or semi-formal attire.
You want this getup to work: t-shirt + leather jacket combo over fitted or skinny jeans.
Low-maintenance and budget-friendly kicks are what you're after.
You prefer sneakers that don't take up too much space in your luggage.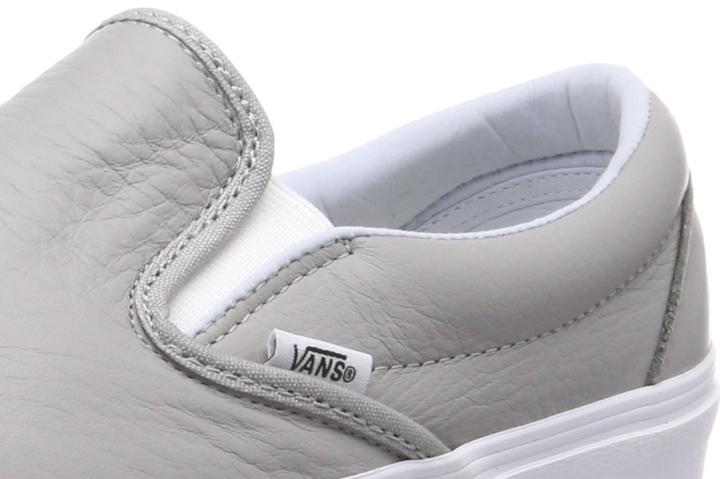 Who should not buy it
If you want something with no reported fit issues, try the Vans Checkerboard Slip-On. And if you're unsure about the durability of the Leather Slip-On, check out the tougher Vans Era instead.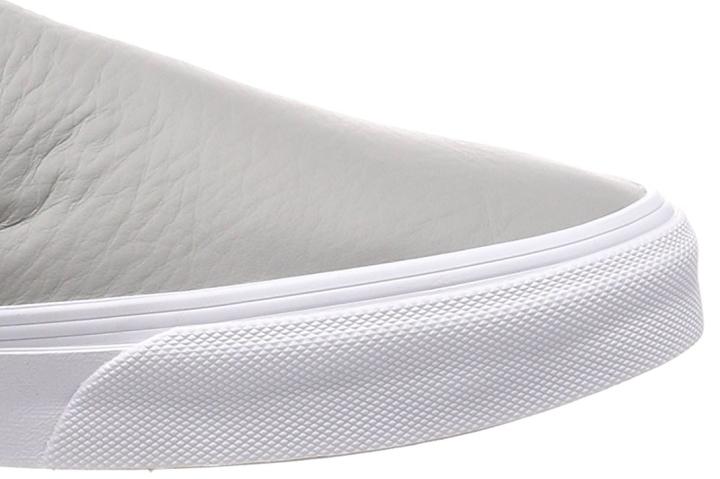 The enchanting confines of the Leather Slip-On
Reviewers in droves say that the Vans Leather Slip-On provides superb comfort.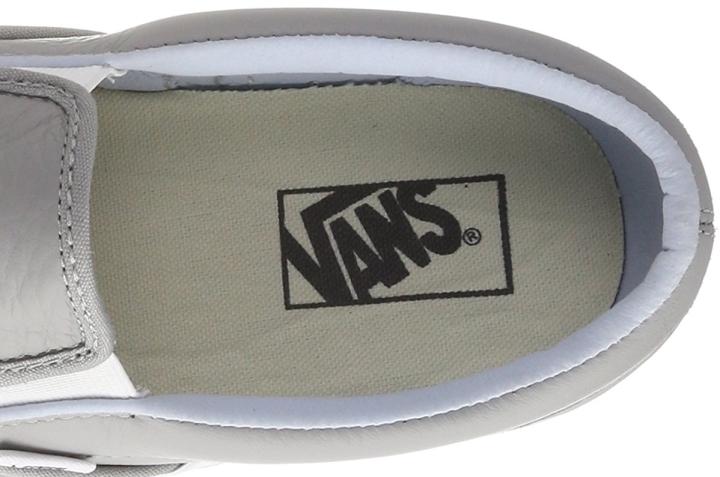 Makes styling easy
Sneakerheads appreciate this shoe highly for being quite versatile style-wise. It is easy to mix and match, according to them.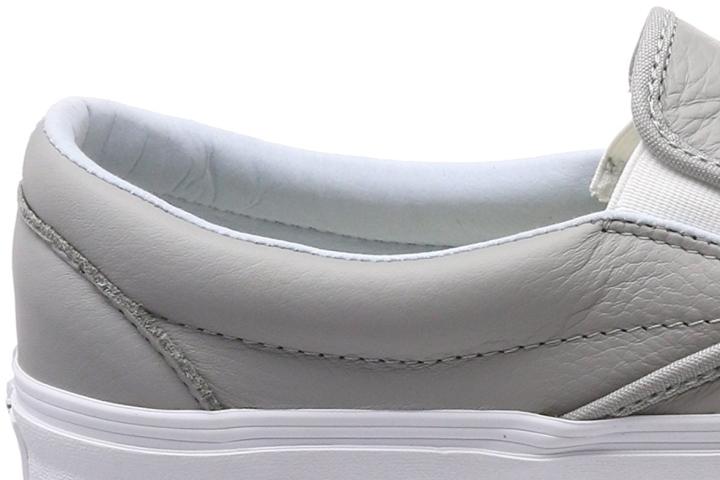 Simply a looker
Numerous wearers find its silhouette very classy. Most of them became loyal Vans fans because of it.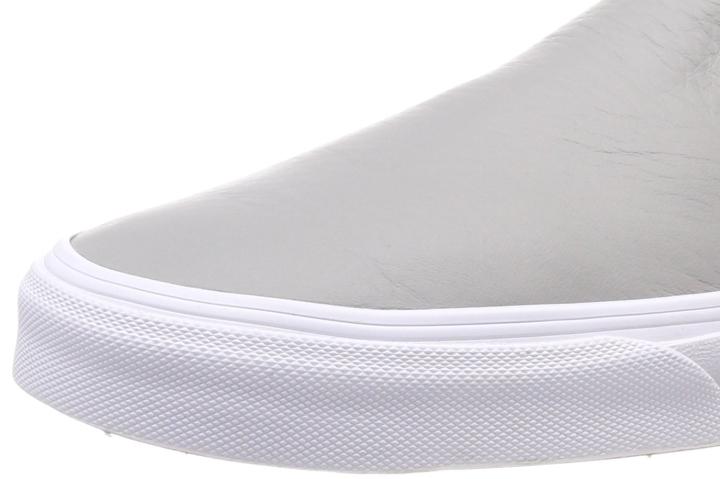 A tad tight
Sneakerheads find the Vans Leather Slip-On a little narrow.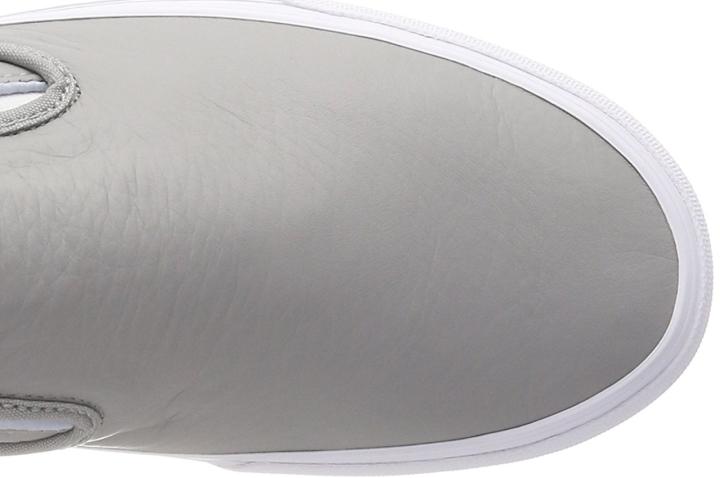 Leather Slip-On: For people on the go
A good number of reviewers say that the Leather Slip-On from Vans is very easy to slip in and out of. They hail it as a shoe that befits a fast-paced lifestyle because of this.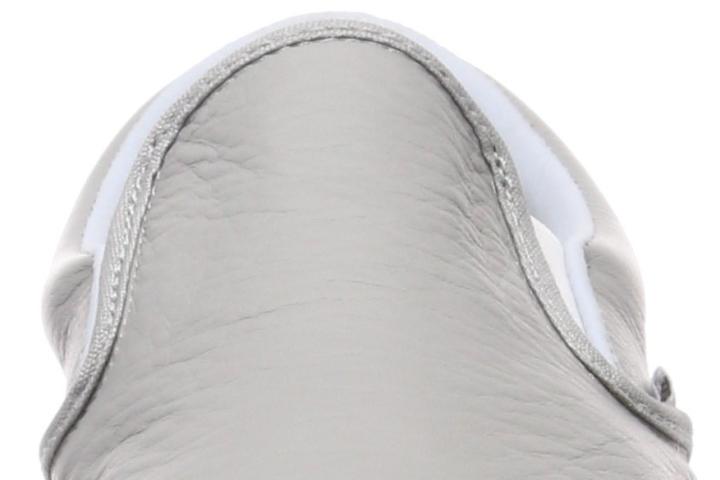 Absolutely pack-friendly
Verified purchasers love to bring this lightweight sneaker on their travels, thanks to its slim profile and luggage-friendliness.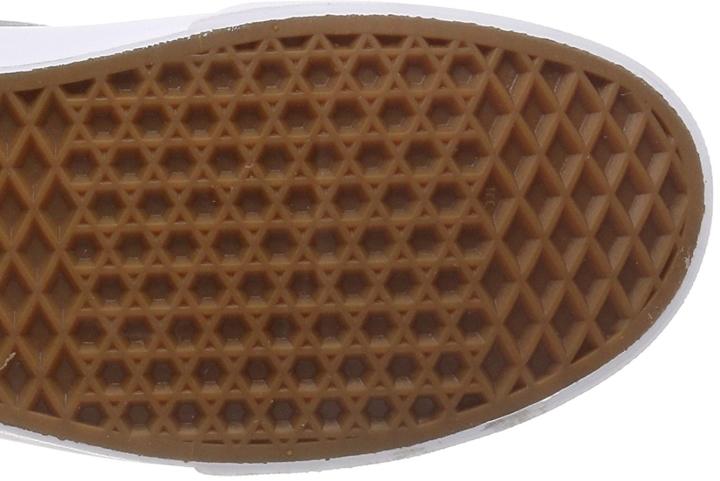 Not a dirt magnet
People say that this leather shoe stays clean for longer. They also love its low-maintenance upper, stating that it's easy to clean.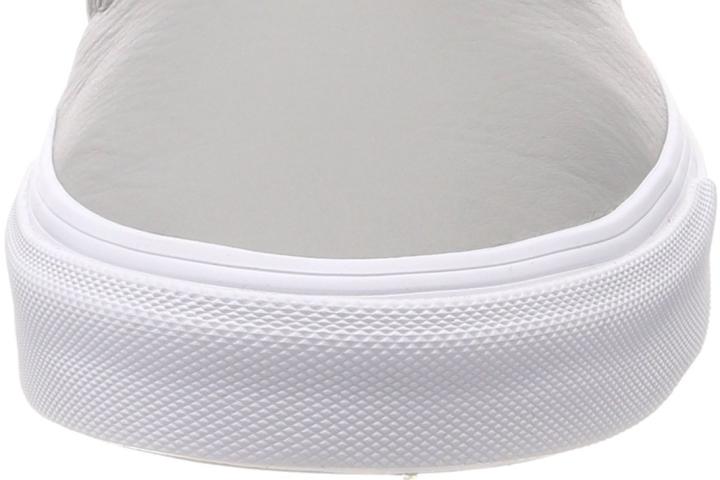 Avoid abrasive hazards
Wearers say that this kick could be tougher. One of them only had it for a few months, yet the shoe's upper already developed tears and scuff marks.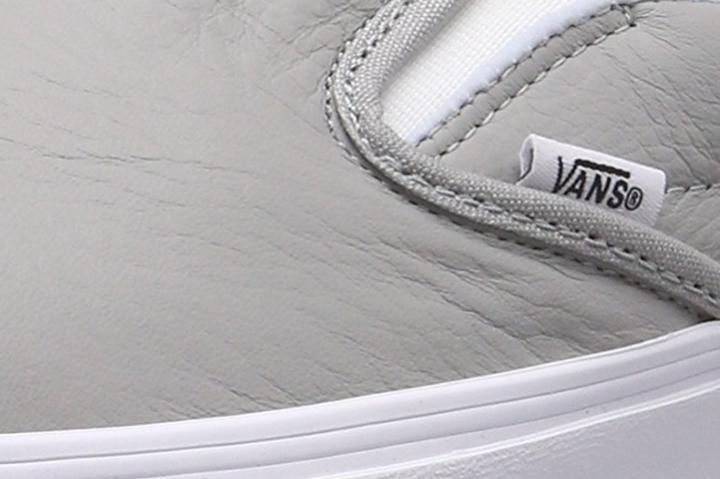 A charmer budget-wise
The Vans Leather Slip-On is offered at an affordable price.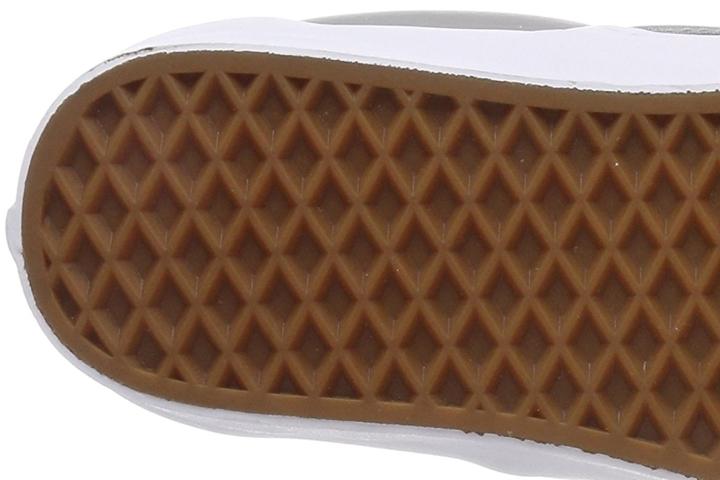 Vans Leather Slip-On and Style #98
The featured shoe takes its inspiration directly from Vans Style #98 (a.k.a. the classic Vans Slip-On, which was manufactured in 1977). It retains the boat shoe design of its inspiration, along with its skate-suitable design, which consists of the Slip-On's dependable heel counter, plush collar padding, and iconic waffle outsole.
To this day, the Vans Slip-On is considered one of the beloved silhouettes from Vans. Almost every generation of skateboarders, at least once in their lifetime, was convinced to wear the slip-on shoe and make it their go-to sneaker for virtually any type of activity. The Leather Slip-On also has tons of followers for its versatility in both style and function.