Who should buy the UA Project Rock BSR
As one of the reviewers sums it up, it is "everything I look for in a training shoe." The BSR does the job very well when it comes to the training sessions involving:
plyometrics (burpees, box jumps, jump rope, and any other jumping movements)
agility (ladder drills, cuts, and more)
The Project Rock BSR also makes for a solid option for the entry-level gym-goers as well as those who prefer to stay on the budget. Here is how experts comment on its price point:
it is a "budget-friendly cousin on the Project Rock 3" ($140)
"pretty sweet" for $100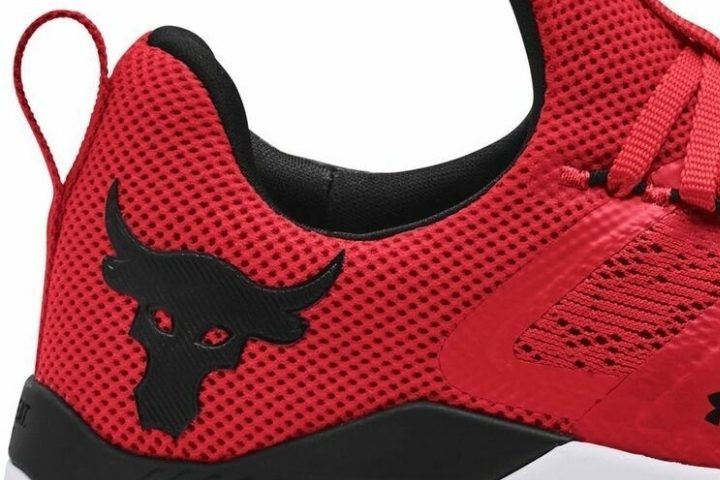 Who should NOT buy the trainer
Stay away from this Under Armour cross-trainer if you need a shoe for lifting heavy. Don't get fooled by the "Rock" signature on it. The BSR strays away from the earlier Project Rock shoes which were more geared toward weightlifting. The avid Crossfitters who tested the shoe all agree that it "lacks stability for heavier loads." For that purpose, check out the UA TriBase Reign 3.
Another category of athletes who will not appreciate the BSR would be those with wide feet. Because of its bootie design and a narrower midfoot fit, the trainer would be a problem to put on and is likely to feel tight inside. Those needing plenty of toe space are better off with a shoe like Reebok Nano X1.
The cushioning will keep you
"Charged"
Designed for HIIT and similar workout programs, the cushioning aspect of the UA Project Rock BSR does not disappoint. Athletes describe the Charged foam of this trainer as "fairly responsive" and mention enjoying it for doing all sorts of jumps.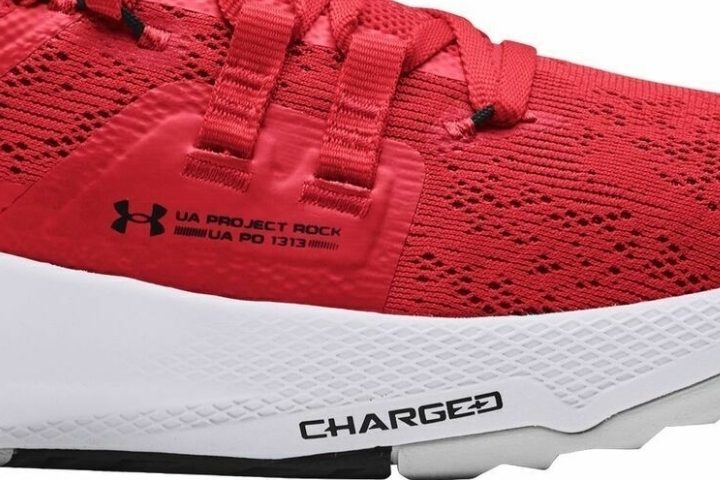 BSR can do short runs
Despite using the same foam as in some of its running shoes, it is in no way a long-distance shoe. However, an expert says that it is also "not nearly as uncomfortable" as some of those hard-core very stable cross-training options. There is just enough support and flex for shorter runs up to 3 miles max.
This Project Rock shoe makes for a daily shoe too
The decently cushioned platform also makes the Project Rock BSR comfortable for day-to-day wear. People have used it for walking around, doing errands, and walking their dogs with no issues. One reviewer goes as far as calling it so comfortable "[he wants] to wear them 24/7." Another describes it as "a staple of my Friday casual teaching outfit."
Some stability for moderate lifting
This UA shoe also uses the brand's renowned TriBase sole which is described as having a nice level of support overall. However, lifting anything above 300 lbs in the shoe is not a good idea due to its thicker midsole and higher heel-to-toe drop (8 mm). Testers agree that these detract from stability.
UA Project Rock BSR fits right (if you can get it on)
You can go true to size with this shoe with no problem. However, an expert reviewer does warn that it might take 3-4 training sessions before it molds to your feet.
Generally, feet feel locked down and no issues with heel slip have been reported. The bootie "keeps your feet nice and snug."
But if you have wider feet or tend to have problems with putting on shoes with bootie designs, the BSR may not fit the bill.
The looks are there
Quite a few people have chosen the Project Rock BSR for its striking style. Some also mentioned that the shoe is very attractive and gets them many compliments both in and outside the gym.
Compare popularity
Interactive
Compare the popularity of another shoe to Under Armour Project Rock BSR: