The Under Armour HOVR Sonic 5 is a solid choice. Although quite traditional when it comes to the ride, it was appreciated by testers for its overall reliability as a daily trainer. Among its qualities, it is impeccably comfortable, plenty stable and feels surprisingly light despite not being a feather. Besides, it provides valuable insights on running form via Bluetooth and when it comes to the price, it is definitely fair.
Pros
Great airflow
Superior comfort
Stable ride
Plenty of cushioning
Secure lockdown
Grippy even on wet
Reasonably priced
Cons
Midsole lacks fun
Not for very long runs
Who should buy the Under Armour HOVR Sonic 5
Get it if you are after an affordable shoe that offers plenty of comfort and stability, has a grippy outsole, and is good as a daily companion for most of your slow to moderate-paced runs. Plus, if you like the MapMyRun app with which it connects, then it's really a great choice for you.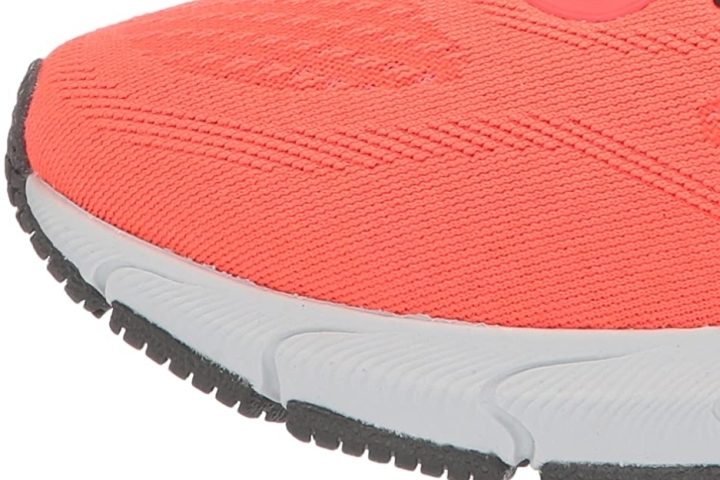 Who should not buy it
Look elsewhere if you: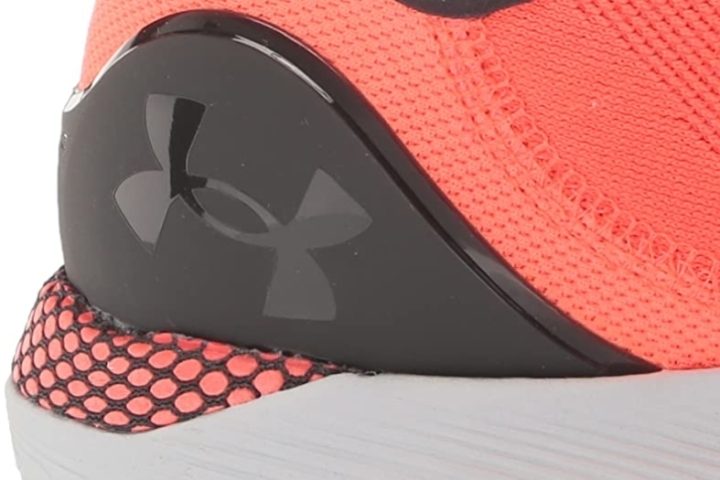 Under Armour HOVR Sonic 5 vs Sonic 4
Most things have stayed the same from version number 4. Just the upper has seen a modification, as it is more durable and more breathable.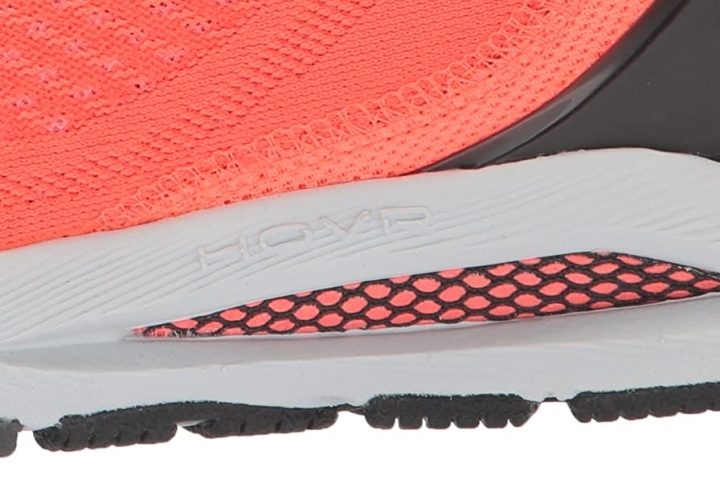 A true daily trainer
This model is marketed as a long-distance shoe. While testers found it good for some long workouts, it is best for short to medium distances, even at tempo paces. An expert said that, overall, it is "just a very solid, reliable daily shoe."
UA HOVR Sonic 5 is airy for sure
Testers agreed on the airflow that the shoe offers. One of them shared that "it has a good level of breathability," and another runner confirmed that "the upper provides great air ventilation."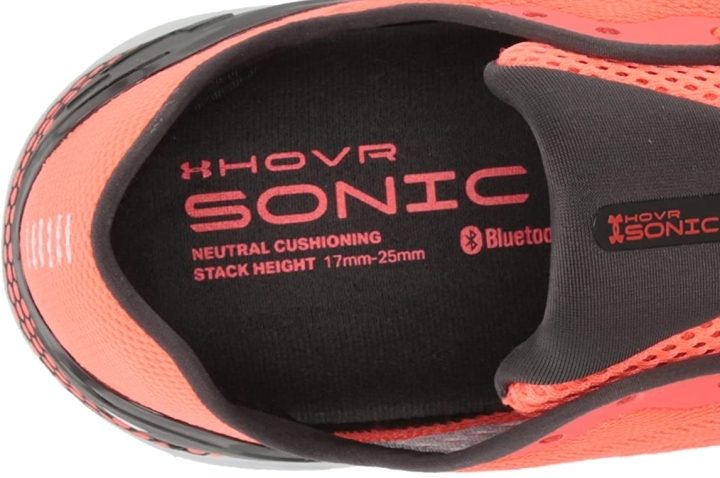 Great "old school" ride
A tester noticed that "nothing really stands out" about the midsole, and it "feels traditional." Yet, it "delivers plenty of cushioning" and easily picks up the pace. As a result, his first run was "perfectly enjoyable."
Reliable traction on wet surfaces
A tester shared that he "did not have any issues running on shallow water puddles or wet pavements," confirming that the shoe does a good job even in this department.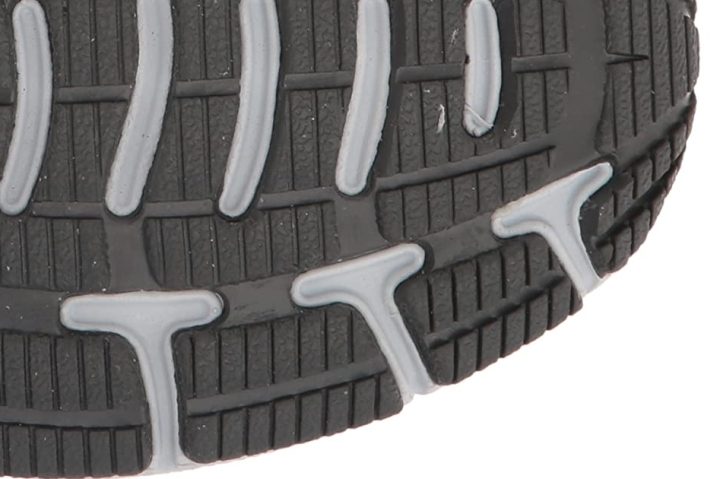 Awesome feel in the UA Sonic 5
The toe box has plenty of room for the feet. This, combined with the good amount of padding, makes for a very cosy experience. As testers said:
"a soft and relaxed fit"
"a nice, secure fit"
"a very comfortable shoe"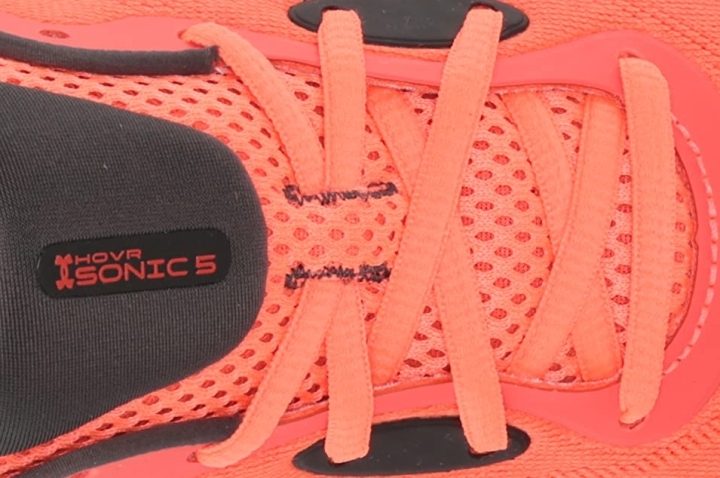 Feels lighter than what's listed
At 9.9oz (280g) the shoe sits perfectly on the average weight of a running shoe. An expert who usually trains in much lighter models was expecting to feel it heavy, but instead, the shoe "felt surprisingly light" and he "definitely felt [he] could go faster."
Under Armour Sonic 5 holds the foot in place
Testers had no issues whatsoever with the laces. Quoting them, the laces provided "excellent lockdown" and held the foot "comfortably without feeling too restricted."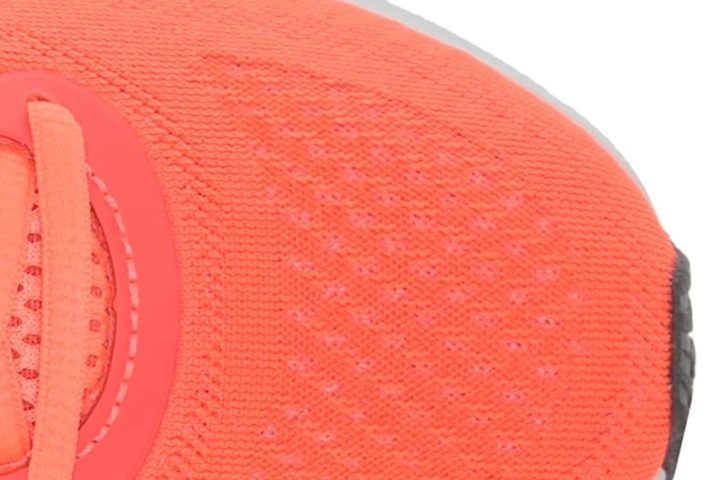 Excellent stability
While still in the neutral category, this shoe offers pretty good stability, thanks to its stiffness and to an external TPU heel clip that adds further support.
Data at hand
A plus with this shoe is that runners don't necessarily need a running watch, as there's a sensor embedded in it that connects the shoe to the MapMyRun app. This provides useful metrics such as distance, pace, cadence, stride length, and other data.
An affordable Under Armour model
Considering that a road running shoe costs, on average, around $127, the HOVR Sonic 5 is not an expensive choice. As a runner commented, $110 is "a pretty good price for the shoe."