Under Armour Flow Velociti Wind review
It is no secret that Under Armour has been under-delivering in the past recent years. Their offerings have been often considered chunky, lifeless, and uninspired.
This new attempt at glory carries on from last years' Machina that really got people excited again about UA. This seems to be the evolution of that first attempt.
The Under Armour Flow Velocity Wind is packed with a lot of technology. It is lightweight and comfy, which makes the shoe an all-around daily trainer.
Who should buy it
The Flow Velociti Wind is ideal for runners who:
are looking for an all-around shoe
want to improve their running technique through real-time coaching
Who should NOT buy it
Look away if you:
The UA Flow Velociti Wind runs small
The Under Armour Flow Velocity Wind runs small so it is recommended to go half a size up.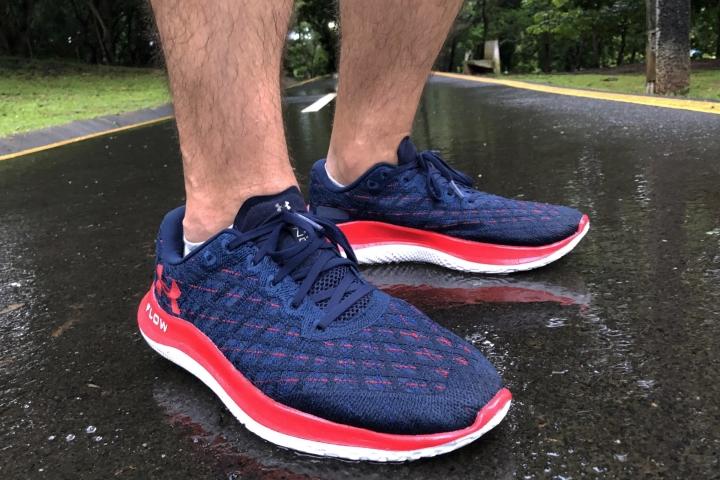 The nicest Under Armour shoes I have ever seen
Previous models have always had a chunky, aggressive, and busy esthetic. These on the other hand are simple, streamlined, and very timeless looking.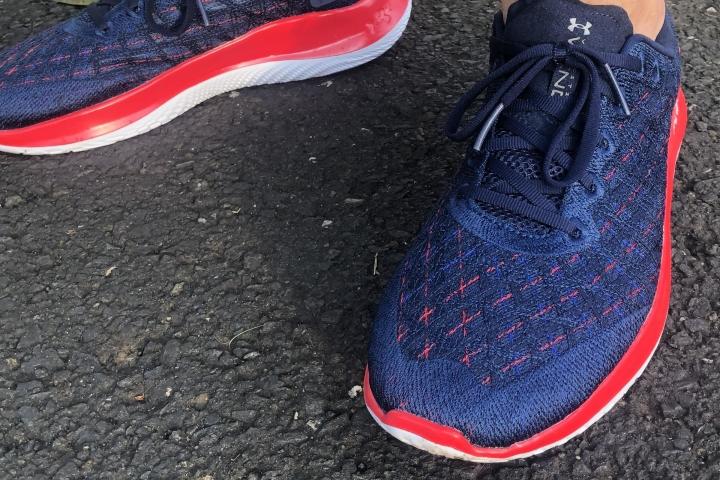 Of course, that does not mean they are fashionable, in my opinion, the best-looking running shoes often double as lifestyle shoes, once a runner, always a runner.
Comfort without compromising weight
The inside and heel collar are very well padded. It is often a game of heavy or hurt, but in this case, the balance is geared towards comfort without compromising weight.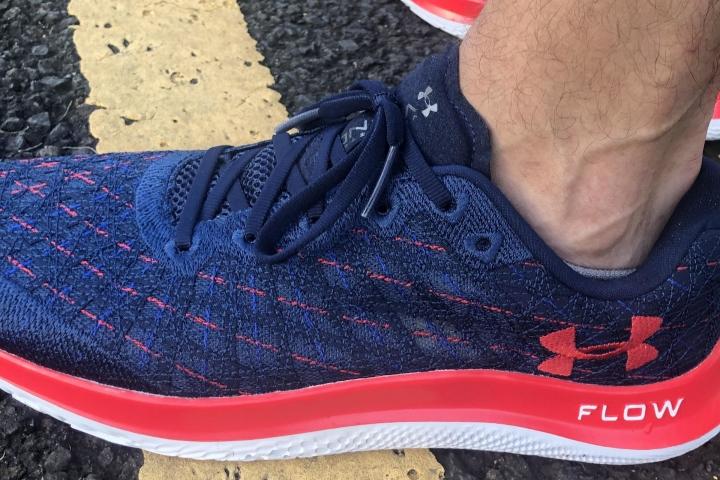 The insoles are minimal but well padded. It also helps that the Pebax midsole is forming to the foot, so it provides cushioning from within as well.
Real-time coaching
The Under Armour Flow Velocity Wind operate under some sort of black magic, meaning they simply work. Once you pair them to the app, just start a workout and they know what to do. If you decide not to run with your phone, they somehow invoke Voodoo and just know when your workout starts and ends, it records it to your shoes, and then syncs when the phone is near and the app is open.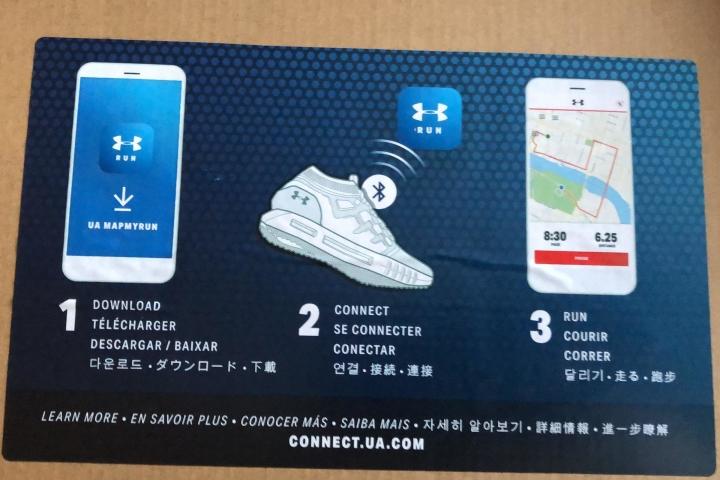 Yes, when registering the workout without the phone you won't get GPS data, but still will get distance, pace plus a lot of very dedicated foot-pod-like stats that are definitely useful to improve your running mechanics, such as Average Foot Strike Angle, Stride Length, Average Ground Contact Time and Cadence.
With the MapMyRun app, you also get real-time voice corrections to achieve your running goals such as cadence during your workout, using your phone and headphones. So it is definitely good to get more in tune with your technique and improve as you go.
In my case, I discovered two things from the numbers, first that I am a strick mid striker, and also that my strike moves forward when running in the rain. My cadence also improves when going uphill because my stride length is a little too large.
The Flow Velociti Wind is flexible
For brief moments, the flexibility, lightness, and softness reminded me of the venerable Nike Zoom Epic React, with a little less of the sinking feeling that is so recognizable from the React foam.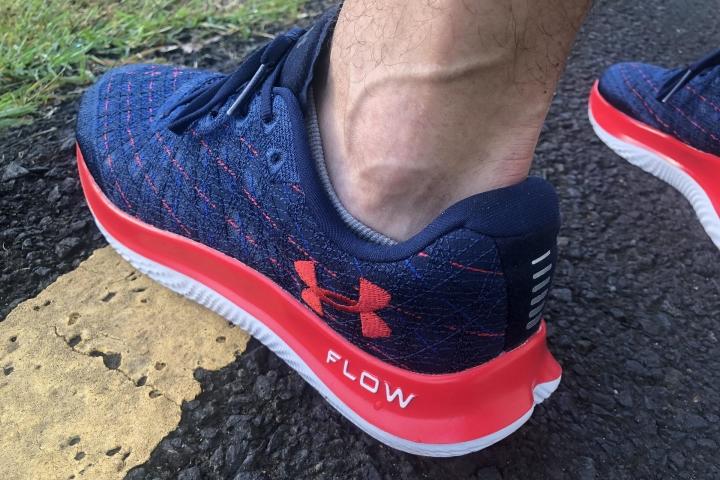 This flexibility is an advantage when paired with the tech under the midsole. Assuming, for example, you want to move to a more forward strike, you can be comfortable in the transition, as well as have precise records of your progress.
Wet or dry, the grip is surprisingly good
The lack of rubber in the midsole was a concern when I first met them, but the grip is surprisingly good, even during heavy rain on concrete and asphalt.