Women in the fitness community praised the Under Armour Aura for its comfortability and stylish look. They also love its versatility and lightweight nature. While issues about its shoelaces being a bit short emerged, the overall features that the Aura offers made it a worthy investment for most wearers.
Pros
Excellent style and color options
Versatile
Comfortable everyday wear
Worthwhile investment
Lightweight
Cons
Insufficient shoelace length
Who should buy the Under Armour Aura
Made of lightweight materials and ingenious components, Under Armour offers Aura, a shoe that is responsive, resilient, and durable. It is a solid choice if:
You prefer a shoe that is reliable to perform well in all sorts of gym activities.
You are looking for a trainer that would help you carry out forward and lateral maneuvers with great ease.
You have been sustaining some chafing lately and you want a pair that prevents such discomfort.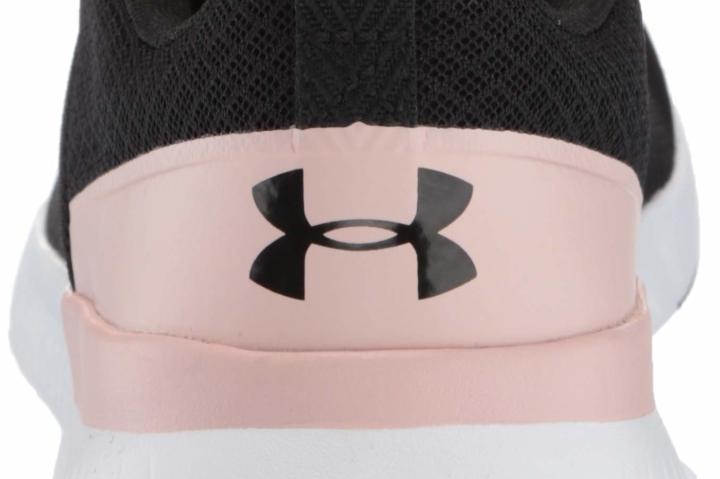 Multidirectional traction
Protecting the bottom of the Under Armour Aura is the foam midsole, but hard-wearing areas are lined with non-marking solid rubber.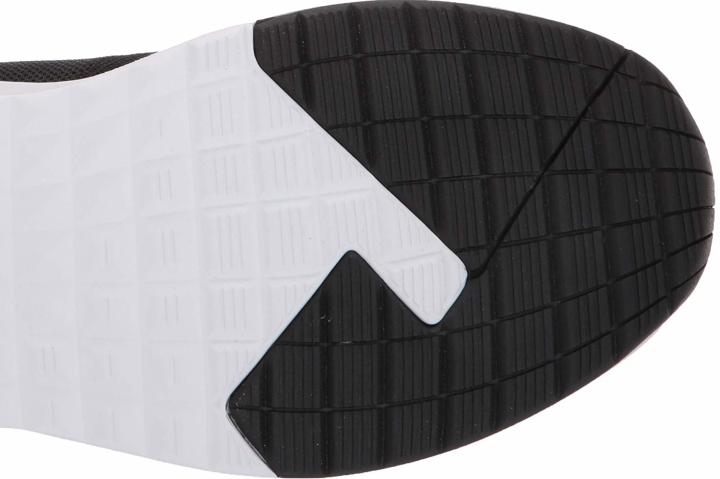 The underside features a tread pattern that supports multi-directional traction. There are also flex grooves that promote smooth forward and side-to-side movements.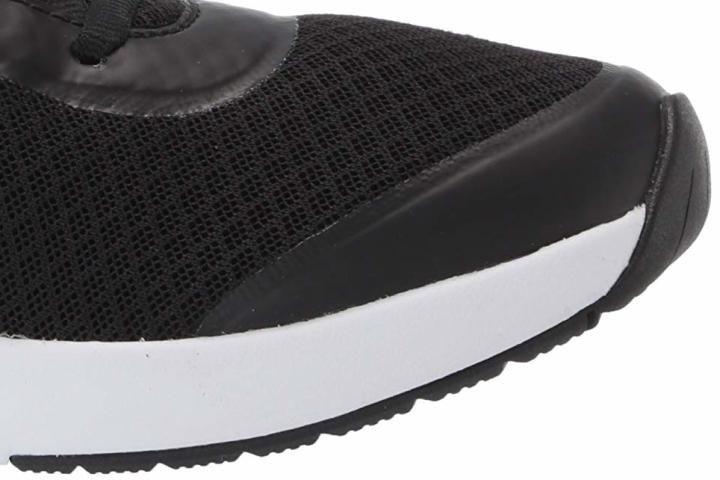 Full-length responsive cushioning
A full-length Micro G foam provides cushioning for this Under Armour training shoe. This platform is 30% thinner compared to other foams that deliver the same shock absorption. It is also responsive which allows it to quickly return to its original form, ready for the next impact.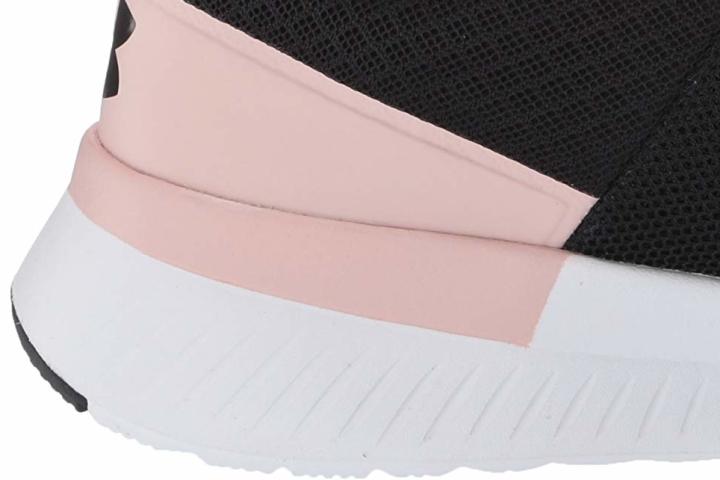 Anti-slippage insole
A removable insole enhances the comfort provided by the midsole. This element also prevents the foot from sliding inside the shoe.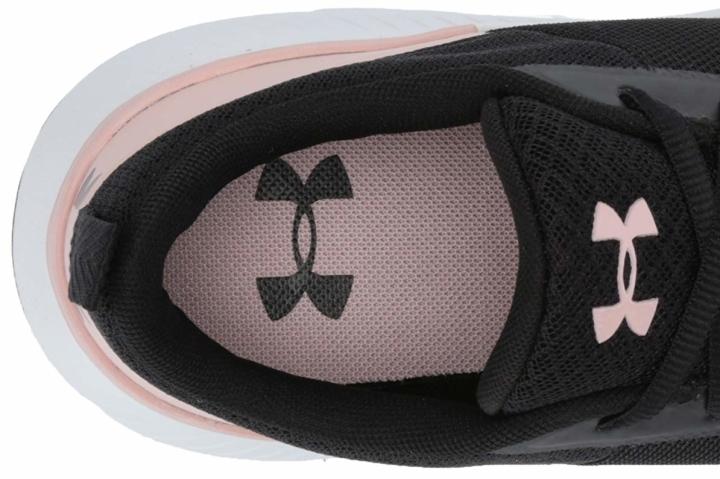 Breathable upper
The Under Armour Aura employs a mesh fabric for its upper. This material is lightweight and breathable which helps the foot move naturally and remain fresh.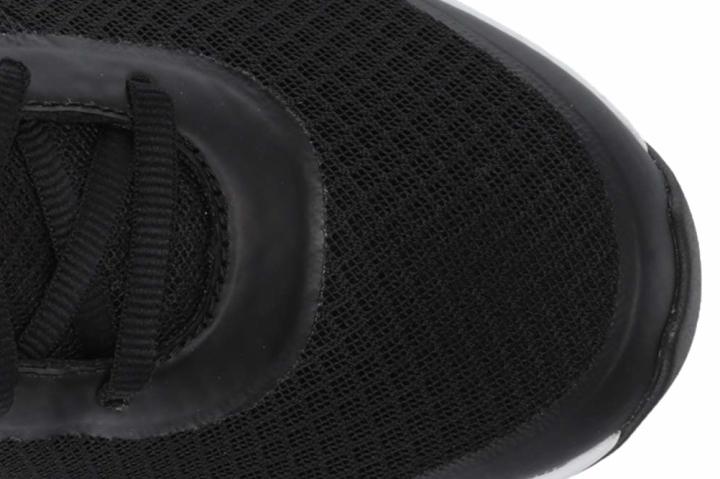 The Under Armour Aura's overlays
High-stress areas like the toe box, the eyestay, and the heel are reinforced with synthetic overlays. These components prevent the covered areas from prematurely tearing because of friction.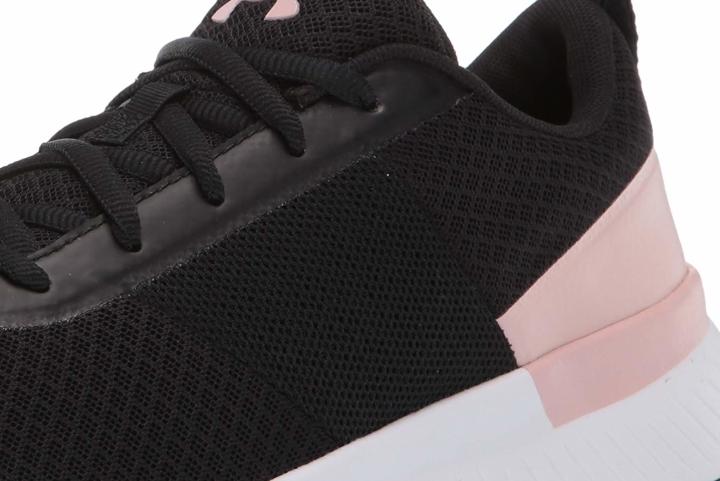 The trainer uses a traditional lace-up closure that allows fit adjustment.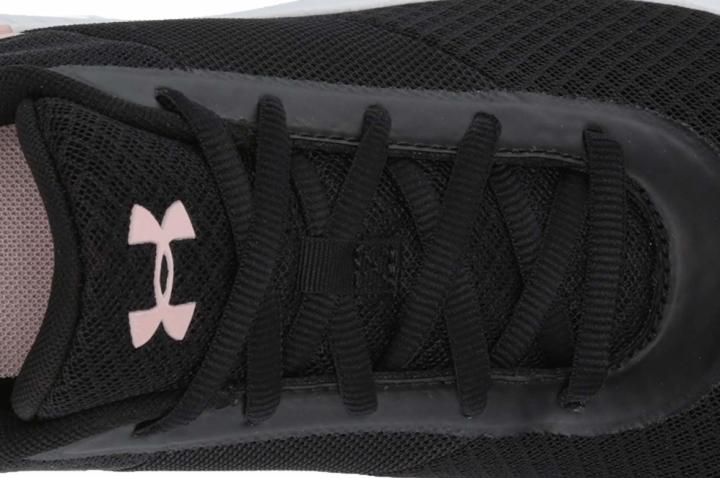 Anti-chafing interior
The lightly padded collar and the tongue keep the fit snug while the interior is covered in a smooth fabric that prevents chafing.