The Terraventure 3 from Topo is a perfect trail shoe so long as you're a sucker for an all-rounder that's protective, grippy, and places ground feel at the forefront. It's great for everyday training on rugged terrains. And with its heavy-duty construction, it's also perfect for light hiking.
Pros
Grippy
Very roomy toe box
Durable
Unobtrusive rock plate
Breathable
Lightweight
Great foot protection
Cons
Minimal cushion
Pressure-causing overlays
Who should buy the Topo Athletic Terraventure 3
The Topo Terraventure 3 is best for runners who:
want an all-terrain trail shoe
an everyday trainer for the trails
a lightweight alternative for long-distance hiking/backpacking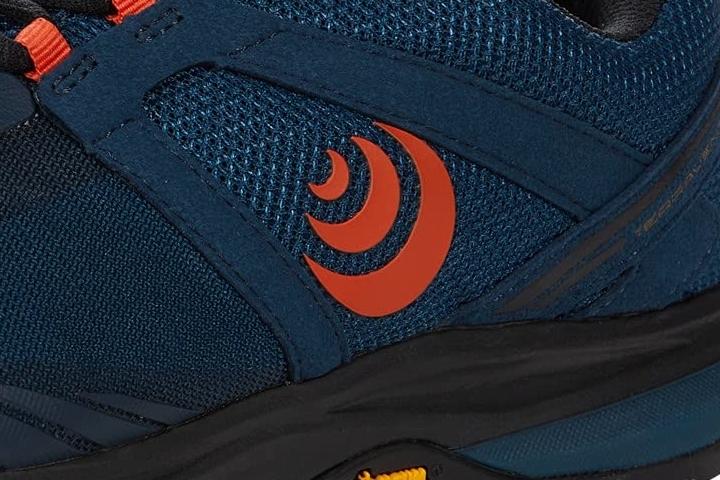 Who should NOT buy it
If you're used to soft, high-stack shoes with a little bit of excitement, the Terraventure might not suit your taste.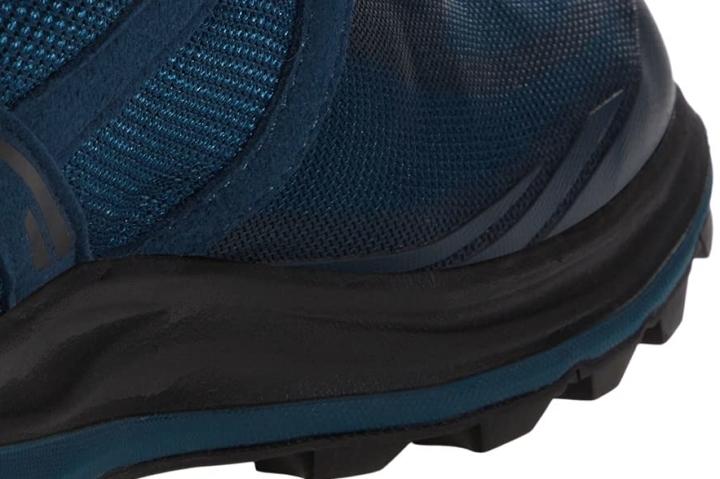 Terraventure 3 vs. 2: Almost identical
There are only two changes done in Terraventure 3 because why fix something that isn't broken, right? Safe to say, these are very welcome adjustments:
Snugger forefoot: Although it's still very roomy, the upper material used this time has less stretch. It emphasizes durability more than an accommodating fit.
Versatile traction: The outsole departs from Vibram XS Trek to Vibram Megagrip, offering unmatched grip and durability, regardless of terrain and condition.
Grippy
On snow, mud, slick rock, dusty trails, technical terrain, scree, and gravel, the Terraventure 3 has "impeccable" traction. All experts agree that the Vibram outsole update made their strides surefooted.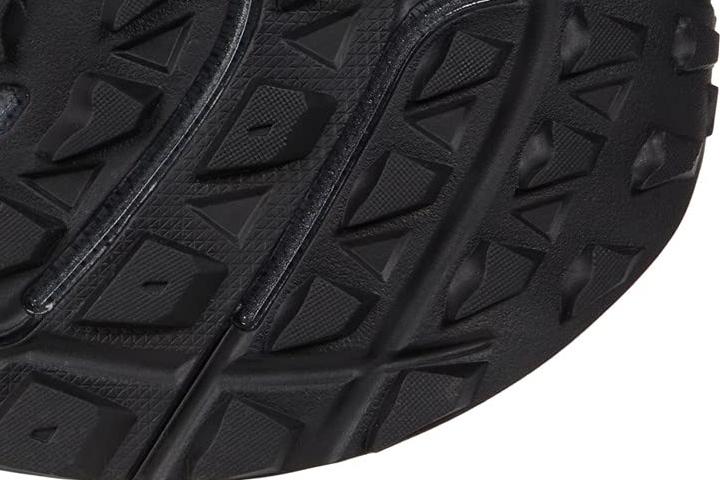 Extra-wide toe box
It's extremely roomy in the forefoot. Trail runners claim their toes didn't get jammed during descents. The midfoot and heel, meanwhile, are very snug but not constricting.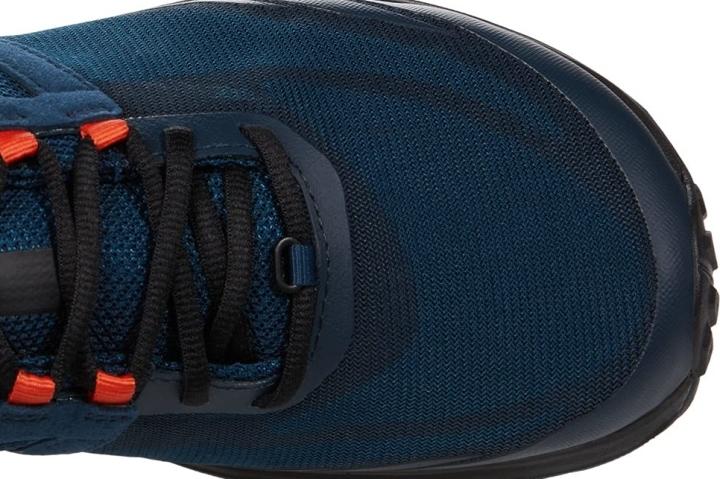 Solid durability of the Terraventure 3
It took 600 miles before the midsole bottomed out. This is not a surprise since it's packed with a dual-density midsole that optimizes strength and impact dampening.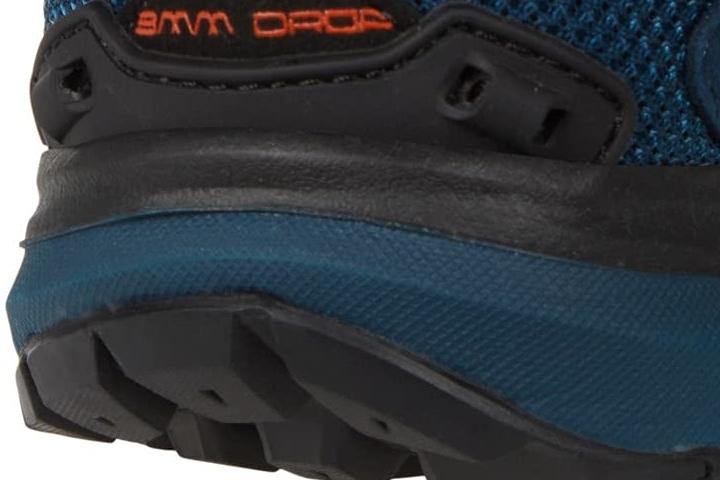 Unobtrusive rock plate
The rock plate is not overbearing. Many appreciate its flexibility and excellent balance of protection and ground feel.
According to them, the shoe allows mindful and planted steps, especially on gnarly terrains.
Breathable upper
Even under the scorching heat, the open-weave mesh upper stays "airy," keeping the foot sweat-free and cool.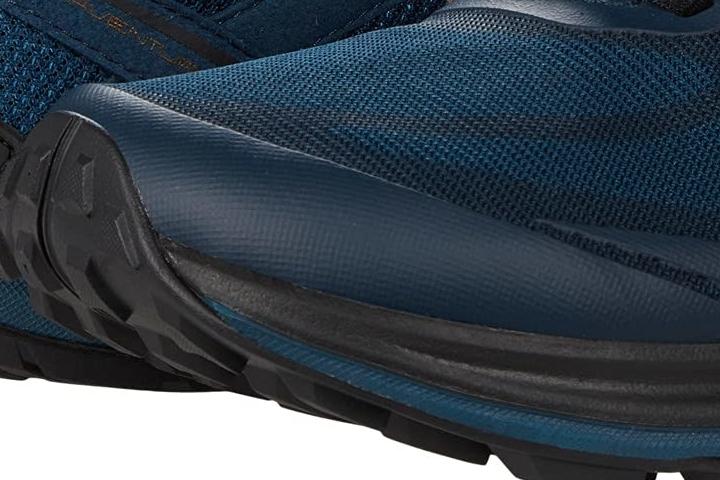 Minimal cushion
This is a drawback, especially for heavier runners, going for long miles on the trail.
The overlays bite!
Multiple critics agree that the "bulky" outer strap in the midfoot area "painfully digs" into the foot during downhill sections.